Reading Time:
10
minutes
The Land of Dawn-Lit Mountains, Arunachal Pradesh, is one of the most picturesque places in India. Known as one of the offbeat destinations of India, Arunachal Pradesh has spectacular natural beauty well-defined by snowy mountains, majestic waterfalls, hazy vistas, and misty valleys. Nestled in the foothills of the Himalayas, Arunachal Pradesh is one of the seven sisters of North East India, offering many unexplored places to connect with nature, find some relaxed moments and relieve the stress of daily life. A trip to North East is incomplete without visiting Arunachal Pradesh. Also called Paradise of Botanists and Land of Rising Sun, Arunachal Pradesh is amongst the ecological hotspots in India. The state has the largest diversity of birds and mammals, lush forests, and snow-blanketed passes. Since Arunachal Pradesh is perched at a high altitude, it has beautiful weather throughout the year. Let's dig more into the best time to visit Arunachal Pradesh.
Winter (October to March)
The season of freezing temperatures, cool breeze, and snow is a perfect time to plan a vacation to Arunachal Pradesh. With temperatures ranging between 14°c to 8°c, sometimes 4°c, winter makes this place look like a dreamland. The days are graced with warm and pleasant sunshine, adding to a perfect setting to enjoy sightseeing comfortably. Winter is also the best time to visit Arunachal Pradesh, especially to witness snowfall and enjoy skiing amidst the rugged mountains. Whether you are a solo traveller or enjoying a trip with family or friends, the months from October to March are the best months to visit Arunachal Pradesh.
Summer (March – June)
With temperatures fluctuating between 20°c – 35°c, Arunachal Pradesh is an ideal destination to enjoy summer vacations. The temperature may dip to around 20 to 25 degrees during the night and mornings, providing a cooler and more pleasant climate to enjoy the trip. As summers are considered an off-season for tourists, there are chances to get better offers on hotels and homestays. Those looking forward to enjoying some peace and serenity should definitely look for an Arunachal Pradesh tour package between March and June. You can go trekking, visit the wildlife and visit a variety of Buddhist monasteries in the state. This season is also ideal for travelling more freely without carrying the extra burden of winter or monsoon clothing.
Monsoon (July – September)
Monsoon is the best season to witness the lush greenery and mesmerising vibes while taking in the freshness all around in Arunachal Pradesh. The state receives a generous amount of rainfall, around 2,000 to 3,000 mm. However, it turns it into a paradise with cool moisture-laden winds, a drastic drop in temperature, and terrain covered with dense green vegetation. If you plan a tour to Arunachal Pradesh between July to September, you will get the chance to experience the culture here through various festivals held in the region. Some of the major festivals of Arunachal Pradesh are the Dree Festival, the festival of Solang, the Siang River Festival, Nyokum, and more.
How to Reach Arunachal Pradesh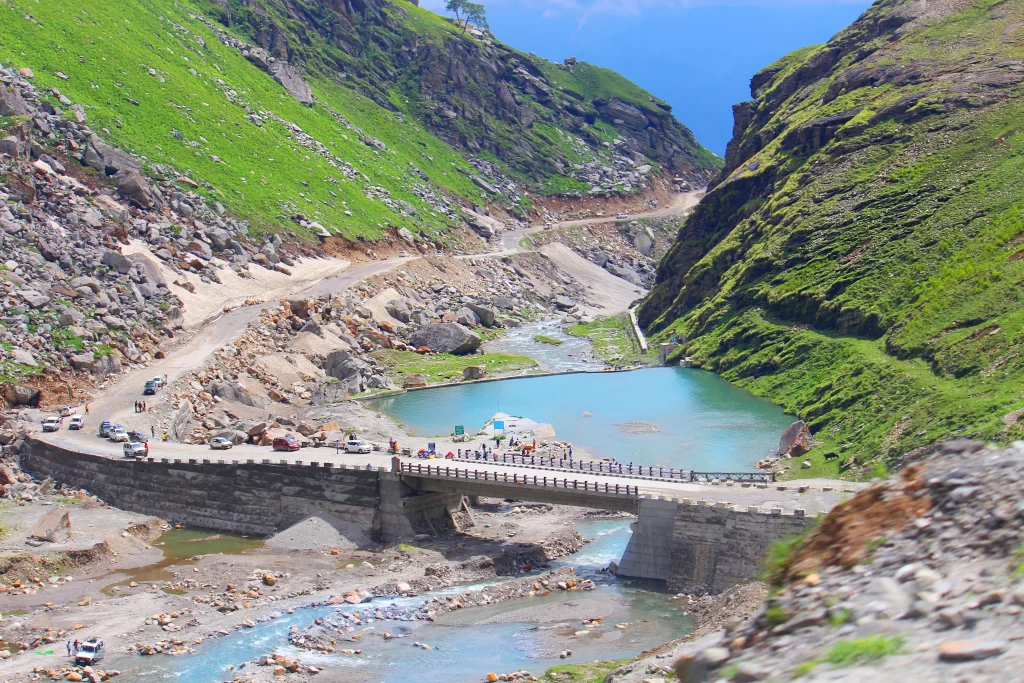 Situated in the North-East corner of India, Arunachal Pradesh is well-connected to all major cities like Mumbai, Delhi, Bangalore, Kolkata, and others by air, road, and train. Here is more on how to reach Arunachal Pradesh:
Via Air
At present, there is no airport in Arunachal Pradesh due to the rough mountainous terrains. So, if you are planning to go via air, the Lokapriya Gopinath Bordoloi International Airport in Guwahati and Lilabari Airport in North Lakhimpur, Assam, are the two nearest airports. While Lilabari is the closest one to reach Itanagar, the capital city of Arunachal Pradesh, Lokapriya Gopinath airport provides better connectivity and flight frequency.
Via Rail
A train journey to this beautiful state in North-eastern India is a unique experience as the train passes through some of the most striking places and awe-inspiring landscapes. The nearest railway station is Harmuty, situated around 33 km from Itanagar. Further, you can get buses to reach your desired tourist place in Arunachal Pradesh.
Via Road
A road trip to Arunachal Pradesh will leave you awestruck with stunning scenery straight out of a picture postcard. The twisting mountain roads and a breathtaking backdrop will let you enjoy a fascinating and scenic drive. You can get direct buses to reach Arunachal Pradesh from different cities and towns, including Nagaon, Tinsukia, Dibrugarh, Jorhat, and Guwahati.
How to Commute within Arunachal Pradesh
Arunachal Pradesh has good connectivity within the state. You can easily travel through local and shared transportation options, including Sumo taxis, luxury and semi-luxury buses, cars or cabs, and helicopters.
Top Attractions in Arunachal Pradesh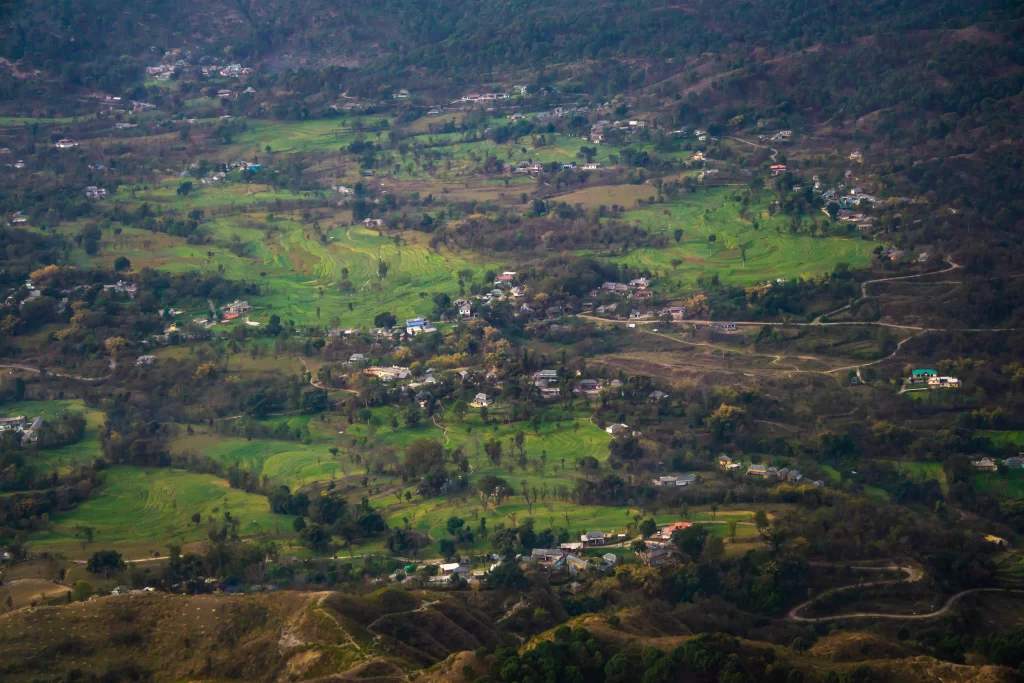 This beautiful state is quite rich with scenic beauty and picturesque yet offbeat places. It is a mystical land, offering everything for relaxation and rejuvenation of mind away from the hectic city life. Be it spirituality, adventure activities, or sightseeing, Arunachal Pradesh has all to surprise travellers. Let's explore some of the best attractions in Arunachal Pradesh.
Tawang
Situated at an altitude of 3048 meters above sea level amid the majestic Himalayan range, Tawang is known for its mesmerizing beauty. Surrounded by dense forests, crystal clear rivers, snow-capped mountains, and frozen lakes, this place is a heaven for those who love the mountains. Tawang is known for being the hometown of the 6th Dalai Lama, Tsangyang Gyatso. The Tawang Valley is surrounded by Bhutan in the southwest, Tibet in the north and Sela range in the east. Summer or months before monsoons is the best time to visit Tawang in Arunachal Pradesh, as you will get to see the gorgeous landscape and perfect climate offered by this quaint town. Here, you can visit Bumla Pass, Tawang War Memorial, Sela Pass, Tawang Buddhist Monastery, Nuranang Falls, Jaswant Garh, and more.
Bomdila
A quaint town set amid the snow-laden mountains and valleys in the north-western part of the state, Bomdila makes a perfect place to escape from the chaotic city life. With snow-clad Himalayan Mountain ranges, pious monasteries, vibrant apple orchards, and lush greenery all around, Bomdila looks like a dream world for nature and peace lovers. Here, you can visit many Buddhist and Hindu temples and wildlife sanctuaries. Also, you can participate in some art and craft activities popular in the region and enjoy hiking and trekking on the glorious mountain terrain. Some sightseeing attractions in Bomdila include Bomdila View Point, Gentse Gaden Rabgyel Ling (GRL) Monastery, RR Hills, Craft Center and Ethnographic Museum, etc.
Roing
Situated in the Dibang Valley in Arunachal Pradesh and on the banks of the Dibang River, Roing is a major attraction for tourists from across the world. With archaeological sites, gorgeous waterfalls, snow-crowned Himalayan ranges, and sparkling lakes – Roing is a beauty not to be missed during your trip to Arunachal Pradesh. The mysterious sites of archaeological significance and ancient forts give Roing a historic appeal, attracting history lovers and archaeological freaks. The picturesque beauty of this place captures the eyes of nature lovers and photography enthusiasts too. Roing has many captivating tourist attractions, including Iphi Pani Ghat, Mehao Wildlife Sanctuary, Nehru Van Udyan, Bhismaknagar fort, Nijomaghat, Mayodiya Pass, Hunli, Rukmini Nati, Mehao Lake, and more.
Ziro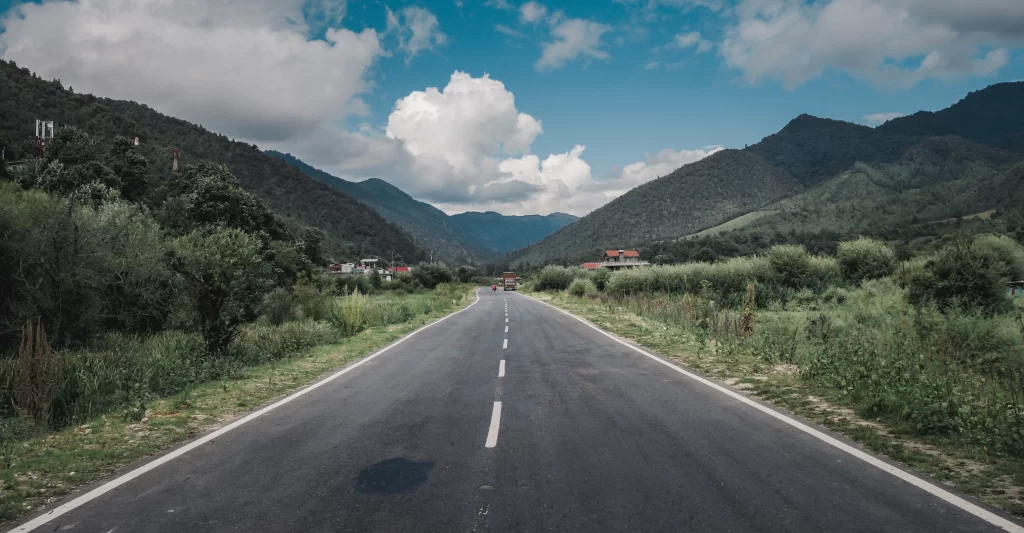 One of the most beautiful hill stations tucked far away from the crowded areas in Arunachal Pradesh, Ziro is a tourist attraction that you can visit to experience the ethereal natural splendour and tranquillity. Home to the Apa Tani tribe, this quaint hamlet is a hidden paradise for adventure seekers, nature lovers, and cultural vultures. With lush green forests, pine hills, and dark green meadows, Ziro is one of the places to visit in Arunachal Pradesh to witness the different shades of greenery offered by mother nature. The climate here is mild and pleasant throughout the year, making it an ideal destination to be visited in any season. However, September is the best time to plan a tour to Ziro in Arunachal Pradesh for those who want to enjoy the Ziro Music Festival.
Some other attractions that you can plan to visit in Arunachal Pradesh include Tezu, Itanagar, Dirang, Pasighat, Mechuka, Changlang, and more.
A tour of Arunachal Pradesh will impress you with its outstanding scenery, cultural significance and some of the most offbeat destinations. Plan your trip now and enjoy an extraordinary vacation in the Orchid State of India.