Reading Time:
9
minutes
As they fondly say, "Europe is created by history." European countries have their own charm that cannot be replicated anywhere else in the world. It is a land of architectural marvels, rich culture that goes back to the Neolithic age, verdant nature in the countryside, and whatnot! It is a place where you will feel that time has frozen and you are witnessing paradise on earth. Europe has some of the best countries to visit that will give you the memories of a lifetime. Every year, more than 710 million international tourists touch down in the land of Europe to have a taste of European life. Here's a curated list of the most loved European countries by international tourists to help you plan a European vacation in the upcoming season:
France
France is one of the most visited European countries that garner special attention due to its architectural monuments, highly rated French wine, and picturesque topography. It is not a secret that France boasts some of the most spectacular cities in the world including Paris, the French Riviera, and Lourdes. France welcomes more than 85 million visitors every year.
During your visit to France, you can witness the wonders of French art, get a luxury shopping experience, and indulge in scrumptious French cuisine. The Eiffel Tower, The Palace of Versailles, and the Louvre Museum are some of the most talked about places to visit in France. These are some of the highlights of this beautiful European country:
Food: Cassoulet, Baguette au fromage, Bouillabaisse,coq au vin
Tourist Attractions: Eiffel Tower, Musée du Louvre, Côte d'Azur, Château de Versailles, Cathédrale Notre-Dame de Chartres
Spain
There is a famous saying about Spain being 'The beautiful country of wine and songs.' However, this European country has a lot to offer besides famous wine and romantic songs. Home to 47 UNESCO world heritage sites, Sierra de Guadarrama mountains, turquoise blue beaches and well-maintained monuments, Spain surely is one of the most dynamic places to visit. It takes the place of the second most visited European country by international tourists. The tourist influx stands at an enormous 82.7 million every year which shows its popularity all around the world.
A holiday in Spain is nothing less than a dream with endless entertainment options, sightseeing places, and a phenomenal dining experience. You can cheer FC Barcelona in the famous Camp Nou Stadium, admire Antoni Gaudi's artwork in Barcelona, go skydiving in Empuriabrava, and do countless things as per your travel plans. These are some of the highlights of Spain:
Food: Tortilla Espanola, Pisto, Paella, Jamón
Tourist Attractions: The Alhambra and Generalife Gardens, Barcelona's Sagrada Familia and Gaudí Sites, San, Lorenzo de El Escorial
Italy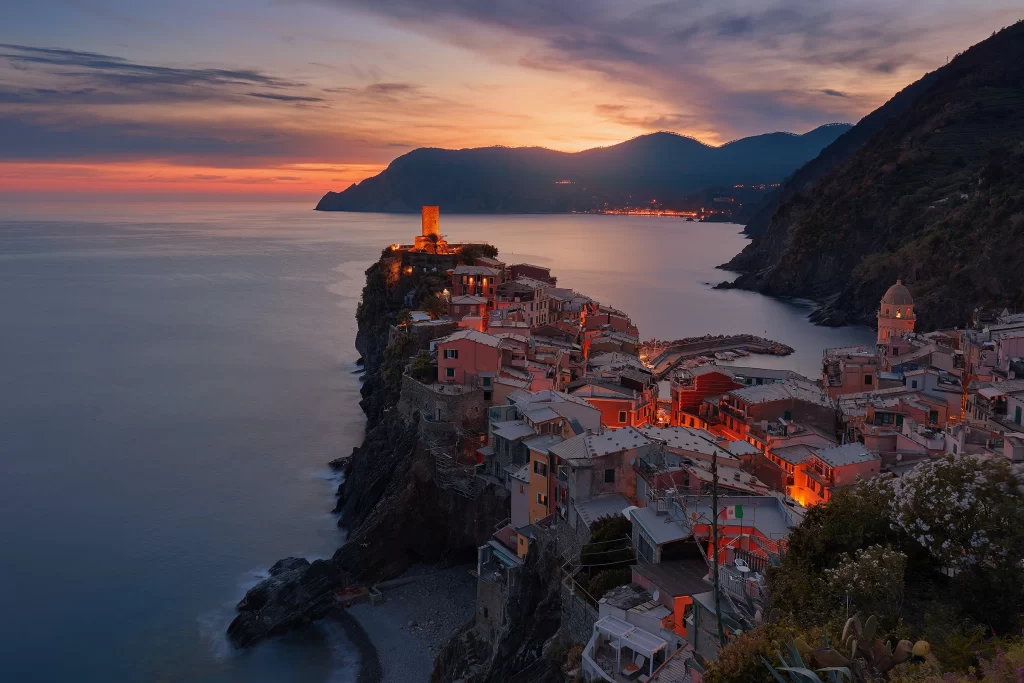 Italy is one of the best European countries to visit in December. It is a buzzing travel destination with ravishing landscapes, unparalleled architecture, and intact historical ruins. Different cities in Italy have different vibe and culture that attracts numerous numbers of travellers every year. It is the third most visited country in Europe with more than 62.1 million footfalls every year.
You can visit some of the gorgeous cities of Italy such as Rome, Venice, and Florence to make the most of your vacation. Some of the best European tour packages cover all these places which are like a royal retreat for the guests. Make sure to try the world-famous Italian food such as pizza, pasta, Risotto, Gelato, and Dolce in its home country. Here are some of the highlights of Italy:
Food: Spaghetti alla Carbonara, Napoletana Pizza, Arancini, Fiorentina Steak
Tourist Attractions: The Grand Canal in Venice, Leaning Tower of Pisa, Vatican City, Cinque Terre
Turkey
Turkey is a must-visit European country as it is one of the cheapest destinations in Europe with impressive culture, historical sites, breathtaking landscape, and bustling cities. The country has so much in store for the avid explorer that it's hard to cover everything in one trip. If you are looking for a wide variety of things to do in Europe then Turkey is probably the best place for you. The place has Middle Eastern food, a fascinating underground city, a blue lagoon in Ölüdeniz, and several other things and places to keep you engaged. Starting your trip with the financial hub of Turkey- Istanbul will help you in getting familiar with occidental and oriental culture. Every year, more than 45.7 million people land in this magnificent European country to explore its every facet. The best time to visit this Eastern European country is between October to December. Here are some of the highlights of this place:
Food: Baklava, Şiş kebap, Döner, Köfte
Tourist Attractions: The Blue Mosque, Topkapi Palace Museum, Hagia Sophia
Germany
If you are a fan of a destination that is a combination of old-world beauty and modern lifestyle then Germany is a very fascinating place for you. It is one of the strongest economies in the world that has numerous things that will keep you engaged throughout your trip. It is cheaper than other European counterparts which makes it a budget-friendly holiday destination to visit from India. Every year, Germany sees a tourist influx of more than 38 million which contributes a lot to their economic growth.
Home to a bunch of interesting cities such as Berlin, Munich, Hamburg, and Dresden, Germany showcases a good mix of culture, food, and languages. It is a lively country that loves its celebrations and carnivals. It's a crazy mix of things that stands out in this country such as Oktoberfest, Christmas markets, sausages, and beer! So, you are in for a treat when you visit this European country with friends or family. If you want to be a part of the celebration of this place, then the best month to visit here is December as the Christmas market in Germany is one of a kind. Here are some of the highlights of Germany:
Food: Brot & Brötchen, Currywurst, Rouladen, Schnitzel
Tourist Attractions: Berlin's Brandenburg Gate, Cologne Cathedral (Kölner Dom), The Black Forest, Baden-Württemberg
United Kingdom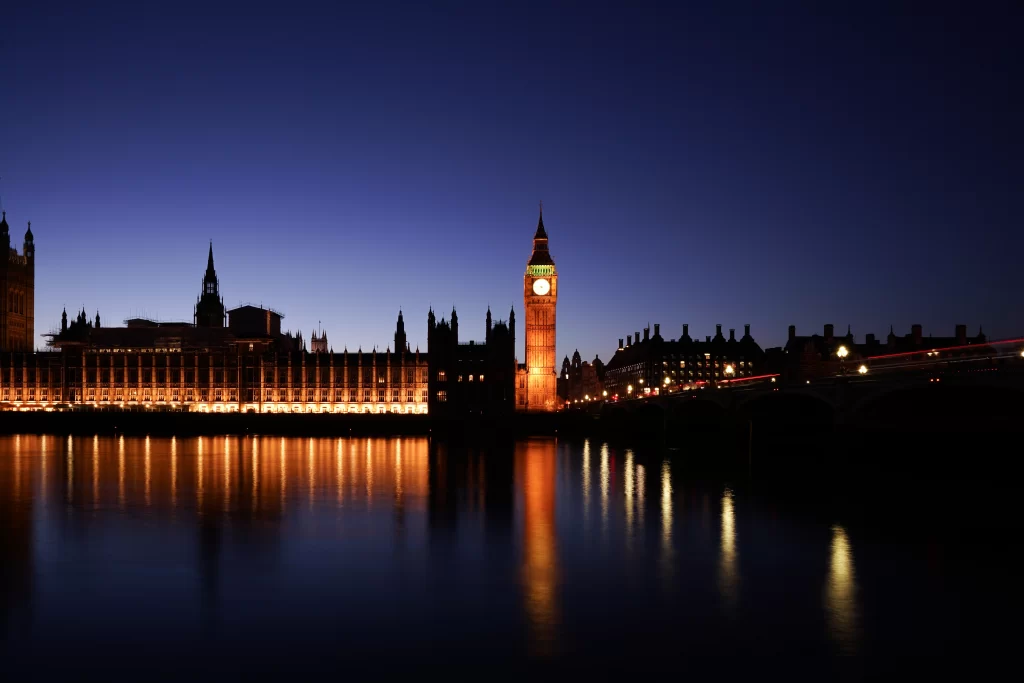 Everyone wants to visit the United Kingdom at least once in their lifetime and rightly so! The United Kingdom is one of the best European countries to visit that has vivid British culture, splendid countryside, historical monuments, and magnificent nightlife. So, whether you are a party lover or a nature lover, you can always find a city in the Kingdom of Great Britain that will fulfil your travel dream. London, Liverpool, Manchester, and Oxford are some of the well-known places in the United Kingdom that are hard to miss. The charm of the British era is still intact in the United Kingdom which reflects in its castles, churches, and monuments, making it one of the best European countries to travel to. It is not a surprise that the United Kingdom attracts more than 36 million visitors every year.
If you are a foodie then the United Kingdom will not disappoint you either. You can find some of the best food options in the traditional British restaurant that will tickle your taste buds. Make sure to have ample time to explore the landmark places in the UK and discover some mouthwatering cuisines. Here are some of the highlights of the United Kingdom:
Food: Fish and Chips, Sunday Roast, English Breakfast, Shepherd's Pie
Tourist Attractions: The British Museum, Tower of London, Buckingham Palace, Chester Zoo
Europe has several other countries that are worth your while. So, it is important to choose a few of your favourite destinations in your Europe travel package and spend enough time seeing all the landmark places, trying traditional cuisines and shopping your heart out at each destination.