Reading Time:
13
minutes
If you look over the internet, 'Beach or Mountain Person' is a quiz or a personality trait trail taken by so many! It is the travellers 'what pizza are you?' test that most teens take on social media. Many writers have traced down a significant way to decide that people who love the beach are more outgoing, energetic and extroverts and the ones who love the mountains are romantic, self-reserved and introverts! It is an interesting perception. But I observe that there are so many elements in each category. For example, the beach is not only associated with perfectly tanned humans sipping margaritas with pretty hat and laying with umbrella sheds! It is actually about how calming the ocean is sometimes. It can be about simply writing near the beach or reading or even making sand castles! Now that sounds like the attributes of the introverts, but it can be truly momentary. An extrovert can completely feel calm close to the ocean and an introvert can start dancing looking at the stunning view from the mountain he just climbed.

You simply cannot frame one attribute to the entire population, each with their emotional pattern and life. So the question is more like Who You Are, NOW? What Is Calling You More, right NOW? While I write so many travel stories, I have asked so many people what do like more, beach or mountains? And trust me, they couldn't choose! I believe most can't, especially the ones who dream to travel the whole world. Now that we've understood that it is more about what calls us more, let us understand the perks of each. Also, we can read where to satisfy the calling the best!
---
Beach
---
"A beach is not only a sweep of sand, but shells of sea creatures, the sea glass, the seaweed, the incongruous objects washed up by the ocean."

Henry Grunwald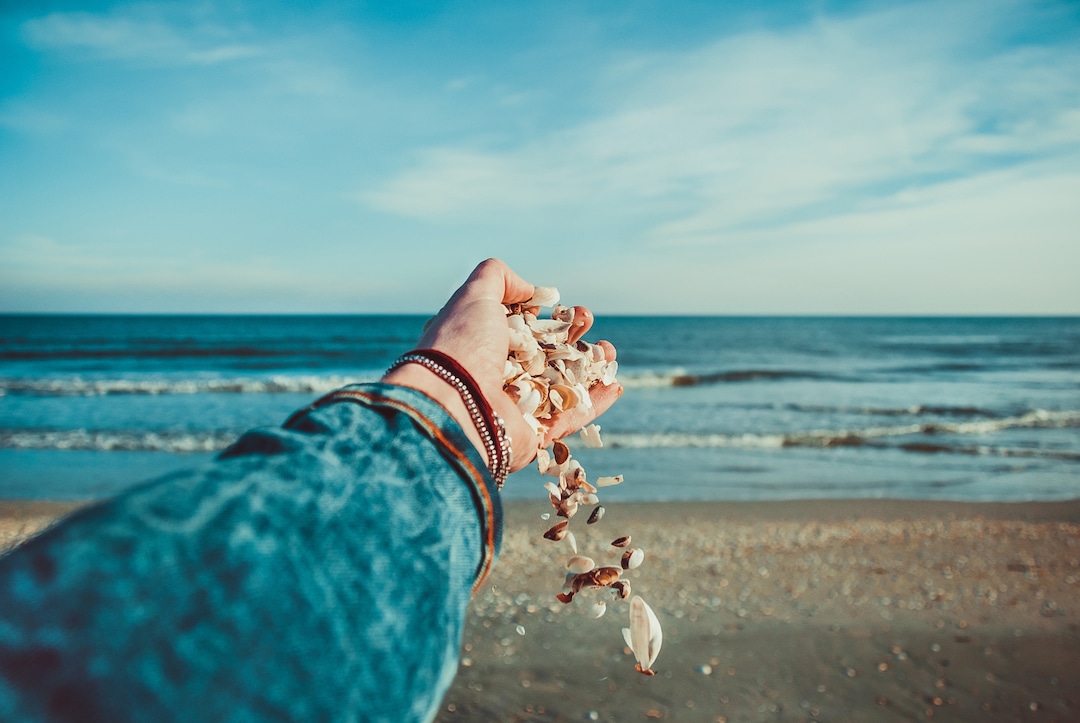 Beach! The word itself brings an emotion of joy. At the same time, the 'Ocean' brings an emotion of calmness and modesty. For a location with such ironic attributes, categorising it in one personality type can be deceiving. So, let us rather see what can sound like a perfect beach holiday! The recipe of a perfect beach holiday includes – 1 Sun, Infinite Sand and Endless Ocean. That's for the base! Well, what actually makes any beach holiday perfect is how clean and pure vibe it has and is.
Because what actually makes the beach exciting and peaceful at the same time is us. What we plan to do or feel in the moment to enjoy in multiple ways, can make the difference. Some prefer to surf, some prefer to relax, some prefer to race the waves where it meets the beach and some simply want to make sandcastles. Reasons can be so many, but if you're wondering what beaches to be at to answer your calling, then wait no more! Here are 3 destinations that have perfect beaches of all time. They've topped so many lists and have been travellers favourite for long.
Turkey
---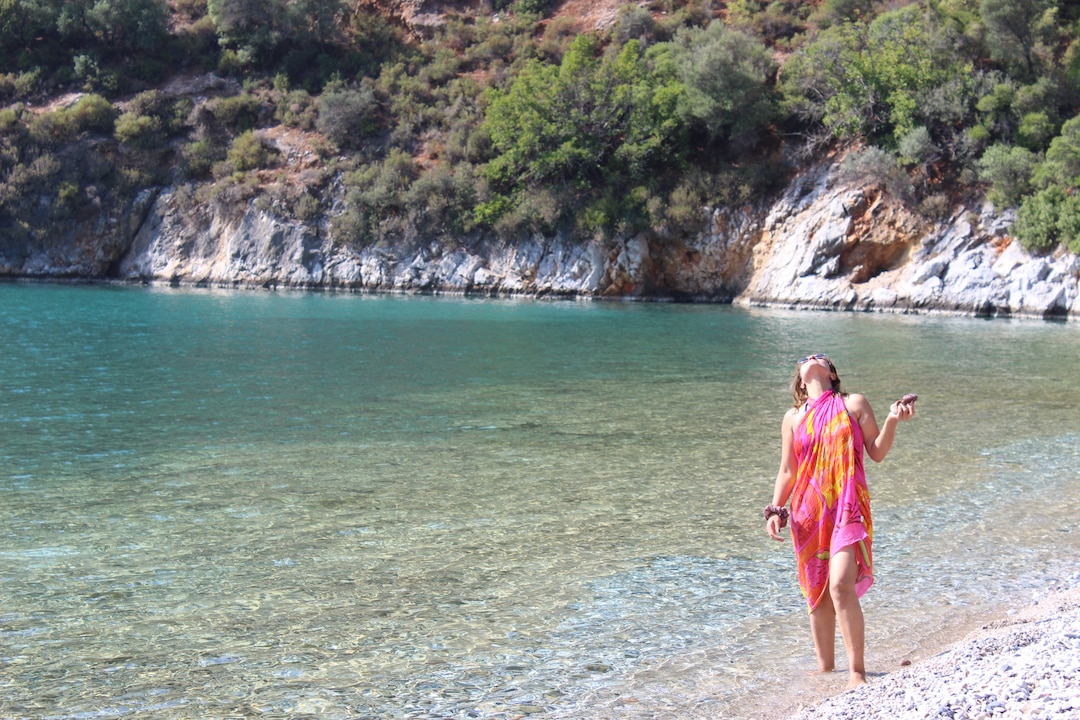 Turkey brings so many things in mind. Istanbul, vibrant cities, lively lanes, exotic food and the imagery of the Blue Mosque! But, for a country with such an extensive coastline along the Aegean and Mediterranean seas, exceptional beaches are given. Explore some Turkey tour packages from India and then you will see, what beaches you can include in your itinerary. Although, there is one thing that all the Turkey tour packages include and is one of a kind. It is the Blue lagoon turkey. This star highlight of the Turkey tour packages from India is something that has made all the tourists be a fan of.
The Blue Lagoon is called Ölüdeniz and is famous for its crystal clear water. The perfect turquoise and aquamarine hues of its waters just add in a perfect shade to the Turkey tour packages. You can paraglide, relax on the beach, be on a boat or on the private beach, try a restaurant or simply enjoy the amazing views. Whatever feels perfect here can be included in your Turkey tour packages, to give you that perfect beach getaway you are looking for.
Maldives
---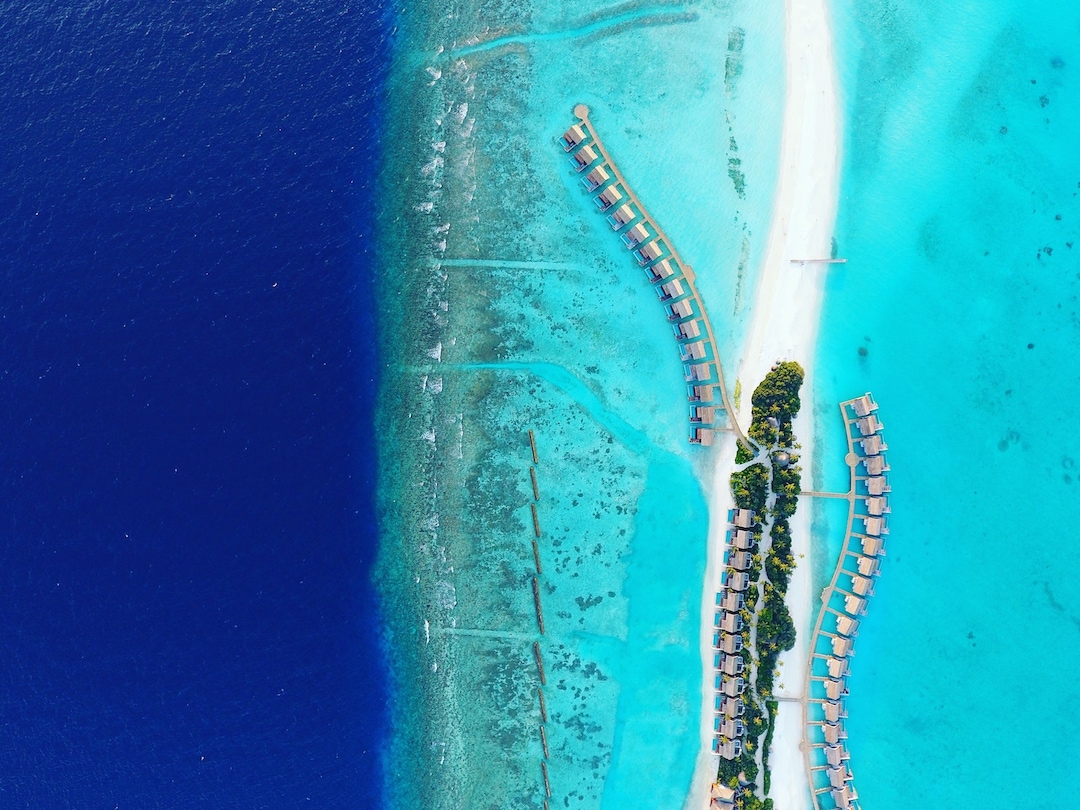 The Maldives is the Tropical jewel of the Indian Ocean that teleports you straight to paradise. Maldives beach is something that has to be on the travellers' mind when they are looking for options to travel. Every Maldives beach has deep blue seas, turquoise reefs, vivid corals, white sandy beaches and palm trees. Lovely ambience and the soothing aura is what you can expect with your Maldives tour package. This island nation has so many perfect beaches that taking your pick can be a real task, especially when the beach is your focus. Although the Meeru Island Maldives can be your perfect pick for your Maldives tour package. It is located on the easternmost tip of North Malé Atoll. Meeru Island Maldives has a private resort and villas that one can stay in and enjoy their exclusive beach calling all by themselves! After all, one deserves one private beach holiday.
Philippines
---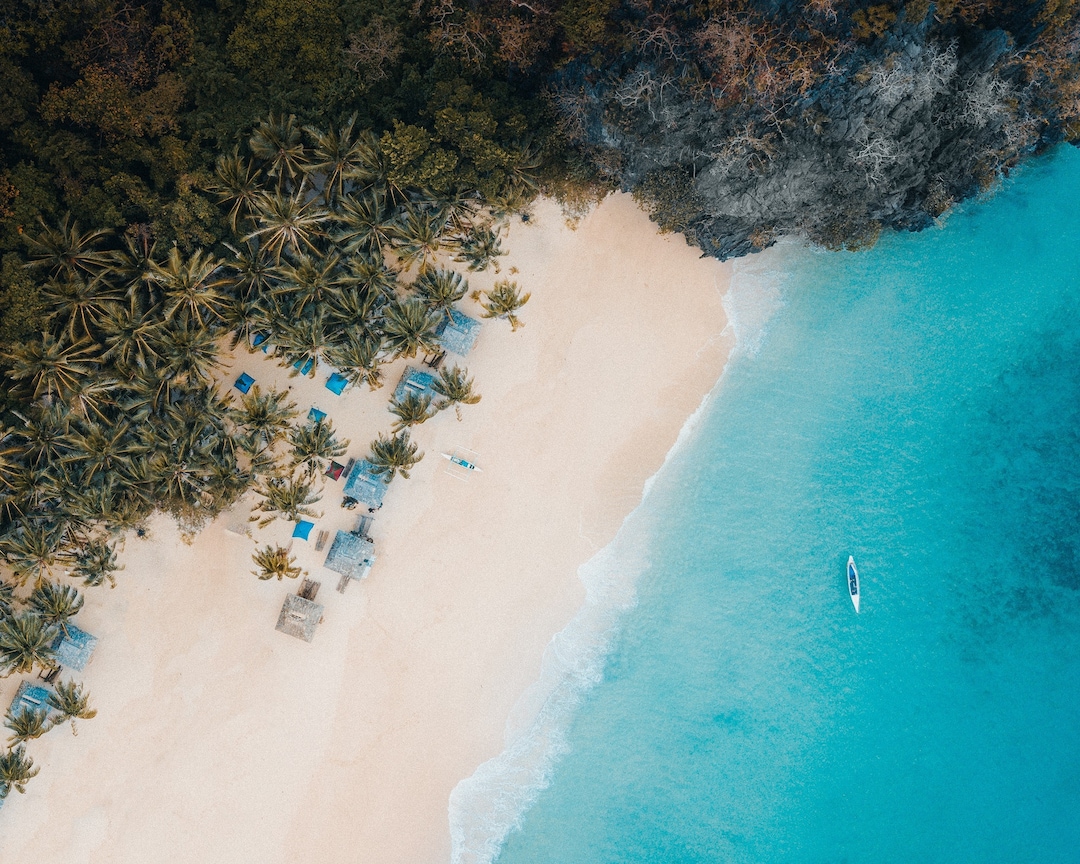 Of course, the Philippines has to be on the list! Philippines tour package idea is in itself about ideal beaches. This tropical island has been a star destination for many. Especially for the ones who love the oceans, Philippines tour package is a must. And, if they're a newly married couple, they choose Philippines honeymoon packages. The Philippines is full of islands too. To pick one is next to impossible. But, there is one beach that will suit every Philippines tour package. It will also be a perfect choice of inclusion for the Philippines honeymoon packages. With no further ado, let me reveal the destination. It is, the White Beach Boracay. Well like the name suggests, it is about the crystal clear white beach. It is this where you will get that Instagram perfect holiday photos and experiences.
---
Mountains
---
"Somewhere between the bottom of the climb and the summit is the answer to the mystery why we climb."

Greg Child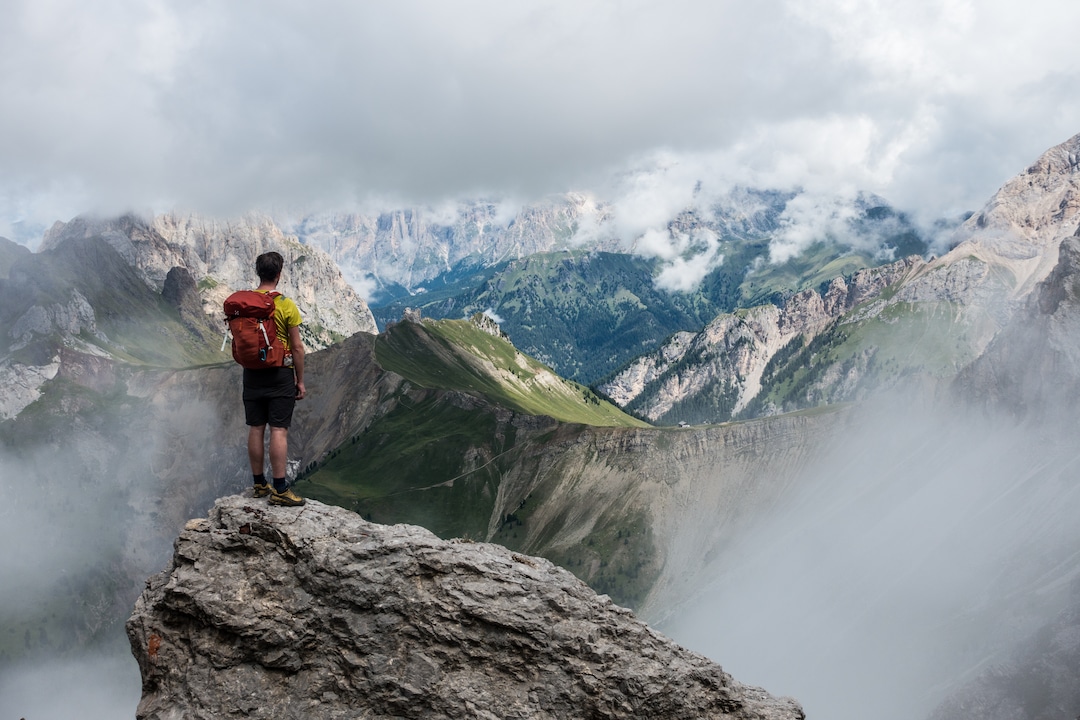 Well, Mountains! This word, unlike the previous one, reminds us of the idea of GRAND! The word itself is mostly associated with something extremely huge and positively high. The people who love mountains are often perceived as achievers and adventurous. Although, the idea of climbing a mountain is closely related to challenging oneself. Sometimes it is simply about how calming that view can be. That impossible panorama that one gets to see above, feel like they're above the clouds and they have touched it. This in itself soothes oneself to take that climb, or just simply be there.
For some it is about the adrenaline rush and for some, it is about that feeling of reaching the summit. Mountains will always remain close to every human. After all, we all grew up drawing mountains when we were asked to draw scenery. It tells us, that it is deeply engraved in us about mountains being the main element of picturing nature. While the whole world is full of so many mountains that one climb and one can enjoy, there are 3 recommendations that are right here in India. Each one incomparable to the other, see where you see yourself, and plan to be there, right away!
Kodaikanal
---
Kodaikanal is titled as one of the most popular hill stations of India. It is a city near Palani and is in the midst of the hills of the Dindigul district in the state of Tamil Nadu. Kodaikanal has a meaning behind its name and it truly defines it. In Tamil language, it translates as 'The Gift of the Forest.' This Princess of Hill Stations has forever been favourite of the lovers, thereby increasing the popularity of framing into a Kodaikanal honeymoon package. The city is so beautiful with its ranges rising up like the crown that the locals earn their livelihood because of all the inclusions of Kodaikanal sightseeing package. It will surprise you to know that these hills have so much to show you and even your partner if you plan for a Kodaikanal honeymoon package. Right from the Bryant Park to the Green Valley View to Guna Caves, Kodaikanal sightseeing package is set to complete your mountain calling with your Kodaikanal trip package. For the ones with romantic ideas, Kodaikanal honeymoon package can be the breath-taking escape that you're looking for.
Shillong
---
If it is about hill station that is grabbing your attention, then how about a hill station in the North East? The exceptional beauties of North East can simply be your answer for your calling of mountains. "The Abode of Clouds" lives up to its name and you will realise exactly that on your Shillong trip. All the Shillong sightseeing packages are always filled with various attractions but what will soothe you the most is the panorama of the breathtaking mountains that align so beautifully with the sky. The air of the North East in itself is exceptional and when you add a Shillong trip with it, it will just become your absolute mountain getaway.  Add in the experiences of Shillong sightseeing packages and this journey of mountain calling will be so much than you planned for!
Nainital
---
Nainital has always been a phenomenal choice. It is popular for its valley containing a mango-shaped lake and the mountains that surround it making it a unique location. You can witness this with every Nainital travel package that you choose. Because it is truly an inseparable attribute of this mountain paradise. Travelling with a Nainital holiday package will make you realise that this Lake District of India can be a perfect answer to your mountain calling. Nainital is Uttarakhand's tourism gem. People who love mountains and want to relax in one with stunning views, Nainital holiday package is exactly for them. Nainital is a destination where you get those ultimate pictures of the lake with mountains in the background. It will not only be the perfect mountain escape but something that will soothe your soul too.
If by reading it all and drooling over the pictures, you wish to be everywhere and you wonder who you are, beach or mountain person… then I will tell you, that's absolutely normal! We, travellers, can never choose, only plan where we can go first and probably write down the next destinations to be at. So, listen to the traveller heart, where does it want to be right away! Think beyond the greed of being everywhere, and you will know where you need to be. Let's embrace that calling of either beach or mountain and let us just Go!