It's a bird, it's a country, it's a continent! Australia is one of the few tourist destinations in the southern hemisphere where you can get relax and unwind without a care in the world. Away from the troubles of geopolitics, wars, and mind-blogging routines, this is a land that exudes peace as far as you can see. The chill vibe of Australia is because of its people who are always warm and welcoming to tourists. It is hard to find a nonchalant Aussie because most of them are used to leading a joyful and tension-free life. So, a vacation in this beautiful country will make you rejuvenate your mind and soul to a great extent. Australia holiday packages that help you cover the best regions along its coastline should be shortlisted. We would suggest making an advance booking to get a fantastic deal. Also, you need to ensure that your trip to Australia allows you to gorge on lip-smacking dishes. Here are 14 famous Australian food items that you need to treat your palette with
1. Meat Pies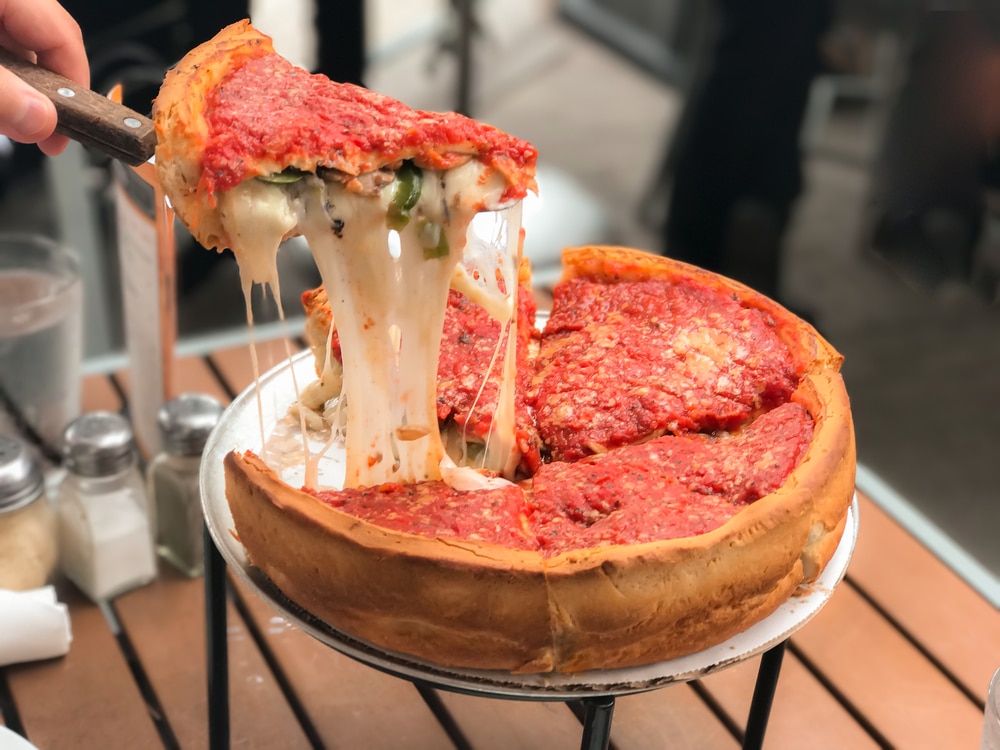 All those who feel that Australian cuisine is an offshoot of the English style of cooking should know that it is not the case. While some dishes have been inspired by the Brits, Australian food has an identity of its own and it is best reflected in the Aussie meat pies! A delicious preparation of shortcrust and puff pastry, a typical meat pie has beef mince mixed with tomato sauce. It is a famous Australian food item, especially during the holiday season, so make sure you try it!
2. Aussie Barbecue
Just like the meat pies, Aussies have come up with their version of the traditional barbecue setup by using a variety of meats and vegetables. Australians enjoy barbecuing during the summer and spring seasons, so this is one of the most useful things to know before visiting Australia. Expect grilled steaks, lobsters, chops, sausages, and a lot more in an Aussie BBQ!
3. Pavlova
Aussies claim to be the inventors of the modern-day desert called Pavlova. Funnily enough, even the Kiwis are in the run for creating this dessert. There are some accounts of this dish being termed "cream cake with fruit filling" in Australian food chronicles. In today's times, Pavlova is a quintessential part of a family brunch, a lavish tasting menu, and even weekend picnics! This meringue-based cake topped with fluffier-than-clouds whipped cream is a must-try for you.
4. Bush Tucker
Let us debunk the mystery around traditional Australian food items like bush tucker for you. These are native Australian uncooked food items that adventurous foodies can try on their next vacation. Whether you travel around West or South Australia or plan tours in aboriginal sites, native foods for the Australian locals consist of quandong, Kakadu plum, finger lime, and various other desert fruits. The most unique Aussie food item that you can dare to try is Witchetty Grub, wood-eating larvae of moths known for being packed with protein!
5. Fish and Chips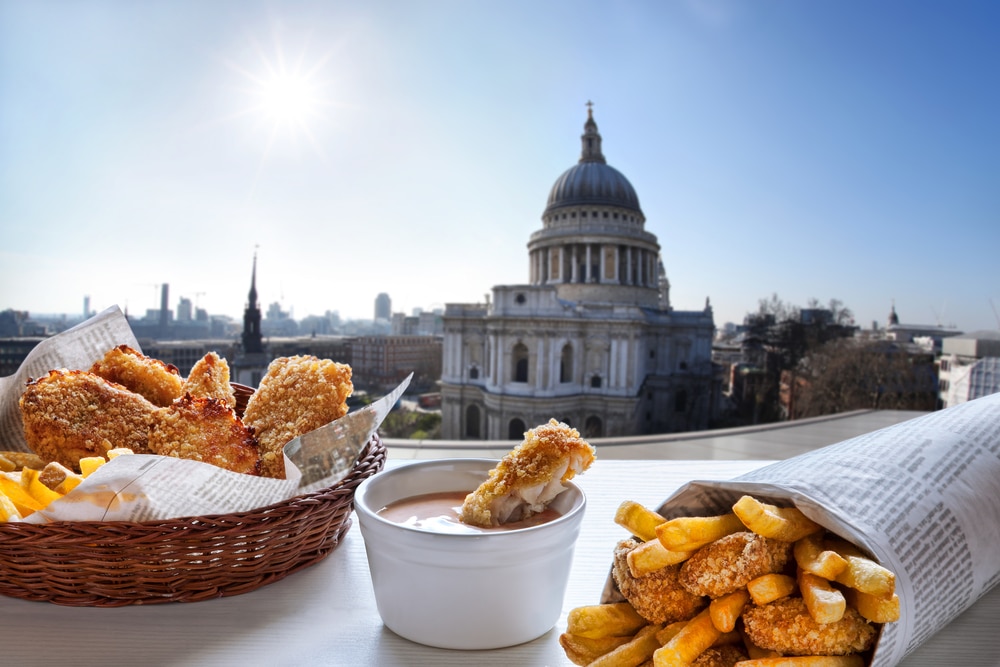 Does the mere thought of crispy beer-battered fish and thick potato fries make your mouth salivate? Then trying one of the most popular Australian food items will be a dream come true for you! The sheer beauty of a perfectly fried piece of Hoki with the most satisfying chips is an experience that you need to have in the land down under.
6. Vegemite on Toast
Vegemite is arguably one of the most famous Australian dishes in the world. This is because a lot of controversial statements have been made by non-Aussies who find its taste unappealing. However, this savoury spread on toast is part of most local folks' breakfast routine because of its umami flavour. Although it is an acquired taste for a lot of people, it is something that is worth trying in Australia.
7. Cherry Ripe
Among the most cherished Australian chocolates, Cherry Ripe often tops the list because of its old-school flavours and mouth feel. A fun fact about Cherry Ripe is that is the oldest chocolate bar sold in Australian supermarkets and is still considered the best. This Australian chocolate is perfect to bring back home for your friends and family who love dark chocolate, cherry, and coconut.
8. Chicken Parmigiana
Italian cuisine is very popular among Aussies and Chicken Parmigiana (aka Pollo Alla Parmigiana) is their favourite dish that they have made their own. This popular Australian food item is served in restaurants as Chicken Parma or Parmi across the country. It is delicious preparation that you need to devour at least once on your trip. Made of crumbed chicken, tomato sauce, white/red wine, and a lot of cheese, this is the perfect comfort meal that will make you high on food for sure!
9. Golden Gaytime
If chocolate ice-creams are your thing then Australia's most loved Golden Gaytime should be on your must-try list. A delightful ice cream bar that brings tears of joy to kids and adults alike, the classic version of Golden Gaytime has toffee and vanilla cream with a chocolate coating which is dipped in crunchy biscuits. You can try new flavours of Golden Gaytime ice cream that are easily available in Australian supermarkets
10. Sausage Rolls
Sausage rolls are Australian finger foods that are best enjoyed when travelling along the Great Ocean Road in Victoria. Made of chicken, octopus, cheese, and many other ingredients, these deep-fried delicacies are so good that you will surely come back for more! Our recommendation would be to try sausage rolls at local haunts because they are well-vouched.
11. Dimmies
Another fried food item that Australians love and adore is dimmies. In the simplest of terms, these are Chinese dim sums that are colloquially termed dim sims or dimmies. Since there is a significant Asian immigrant population in Sydney, Melbourne, and Adelaide, the popularity of wontons is quite high. Dimmies are not only affordably-priced, but they are also super delicious! Try one and you will be addicted.
12. Sydney Rock Oyster
Australia is a seafood haven owing to its huge coastline. Due to this reason, the chances of devouring fresh oysters are always high. Seafood lovers travelling to Australia should get their hands on some Sydney rock oysters dipped in garlic butter and make their souls take a trip to food paradise.
13. Tasmanian Scallops
A mystical island in Australia that fascinates travellers across the globe is Tasmania. Be its natural beauty or mouth-watering sea fare, a detour to Tasmania should be planned while vacationing in Australia. Tasmanian scallops are an integral part of Australian cuisine as they can be used in many dishes. Baked, chargrilled or crumb-fried, these scallops will make you have so many foodgasms!
14. Lamingtons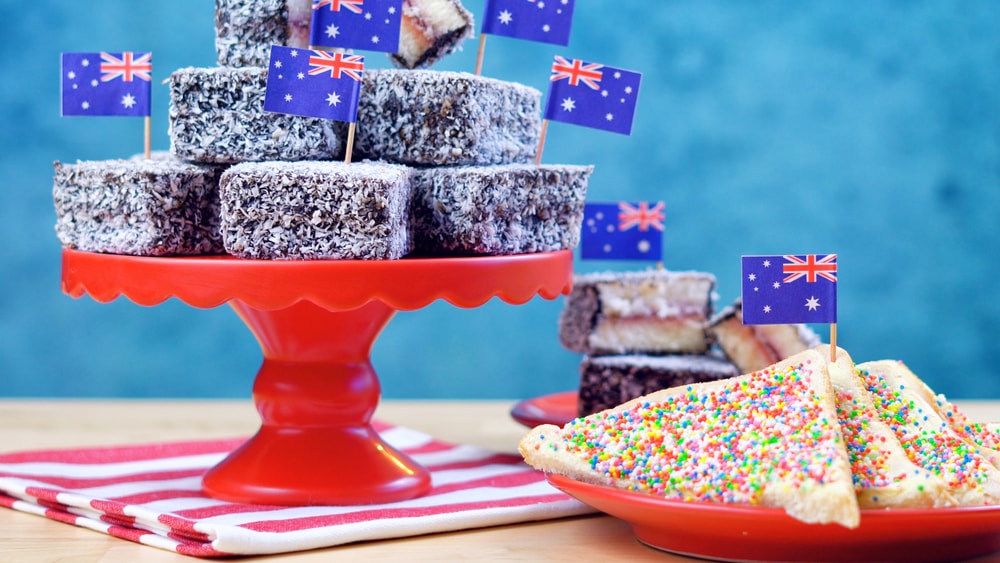 Australian Lamingtons are classic chocolate cakes that can possibly make your world go round. Yes, they are THAT good! A lamington is a super fluffy pound cake that is dipped in chocolate glaze and then showered with coconut shavings. Whether you visit a farmer's market or go to a high-end patisserie, getting some lamingtons for yourself is a form of self-love that you will surely appreciate.
Australian food, its people, and its natural beauty are awaiting your presence. Don't make them long for you anymore! Book your holiday package and experience the wonders of the Land Down Under.