Reading Time:
10
minutes
Romania is a wonderful tourist destination with rich cultural and historical attractions. It is a must-see for anyone's bucket list, with its colourful cobblestoned streets, exquisite churches, and a number of UNESCO historical sites. If you are an Indian citizen planning to visit here on vacation, you must ensure that you have applied for the proper travel authorization before travelling. Otherwise, your entry will be denied upon arrival. The Romania visa has eased travellers' entry and exploration of the country. Read this blog to know more about getting a visa for Romania from India.
About Romanian Visa
The Romanian visa is an authorization that allows visitors to enter the nation for a variety of reasons, depending on the type of authorization. Many countries do not require a visa to enter the country. These include Schengen, Cyprus, and Bulgarian nationalities, among others. Since India is not one of them, Indian citizens must get a Romanian visa. Also, Romania e visas for Indians are available too.
Note: Indians having a residency permit or a valid two- or multiple-entry Schengen visa will be able to enter Romania for 90 days in a 180-day period without the requirement for an additional Romania visa.
Types of Romanian Visas
Romanian permits are categorised into the following classes based on the purpose of the visit and the length of stay:
Airport Transit (A)
This visa is provided to individuals who transit through Romania airport.
Transit (B)
These are provided to those who need to transit through Romania by road or sea.
Tourist (C/TU)
This is for travellers planning to visit Romania for the primary purpose of tourism.
Studies (D/SD)
These permits are provided to students who visit the country to enrol in long-term educational courses.
Documents Required for Romanian Visa
The following are the common documentation required to apply for the permit in Romania, as per the visa application requirements. However, there will be further document requirements depending on the individual categories.
A passport that is valid for at least 6 months from the date of travel.
A photograph that meets the standards.
Itinerary of your visit.
Travel insurance.
Confirmed flight tickets.
Bank statements or any proof of sufficient finances.
Proof of accommodation, such as hotel reservations, an invitation letter from a host, and so on.
How to Apply for Visa for Romania from India?
The application process for a Romanian visa for Indians is relatively simple. Before you begin the application, make sure you are eligible to visit the country on the specific type of Romanian permit. The Romania visa process in India is as follows:
Gather all of the documents required for the application, and also scanned copies of those documents.
Create an account on the Romania e-visa portal.
Fill out the Romania online visa application form completely.
Scanned copies of the documents should be uploaded.
Submit your application.
Carry the documents, application confirmation, and fees to the embassy's consular division.
Submit these to the embassy and pay the fees.
You may be required to attend an interview at the embassy in some cases. Fill up the accurate information and submit genuine documentation. Providing false or forged documents may result in visa rejection.
Processing time
After you submit your application to the embassy, it may take up to 15 working days to be processed. However, the Romania visa processing time in India depends on a number of criteria such as the type of permit, the volume of applications at the embassy, the number of entries, your previous travel history, and so on. As a result, make sure to apply well ahead of time.
How long is the Romania Tourist Visa valid for Indians?
The tourist visa for Indians lets you stay in the nation for up to 90 days during a 180-day period. There is no way to extend this authorization.
Best Time to Visit Romania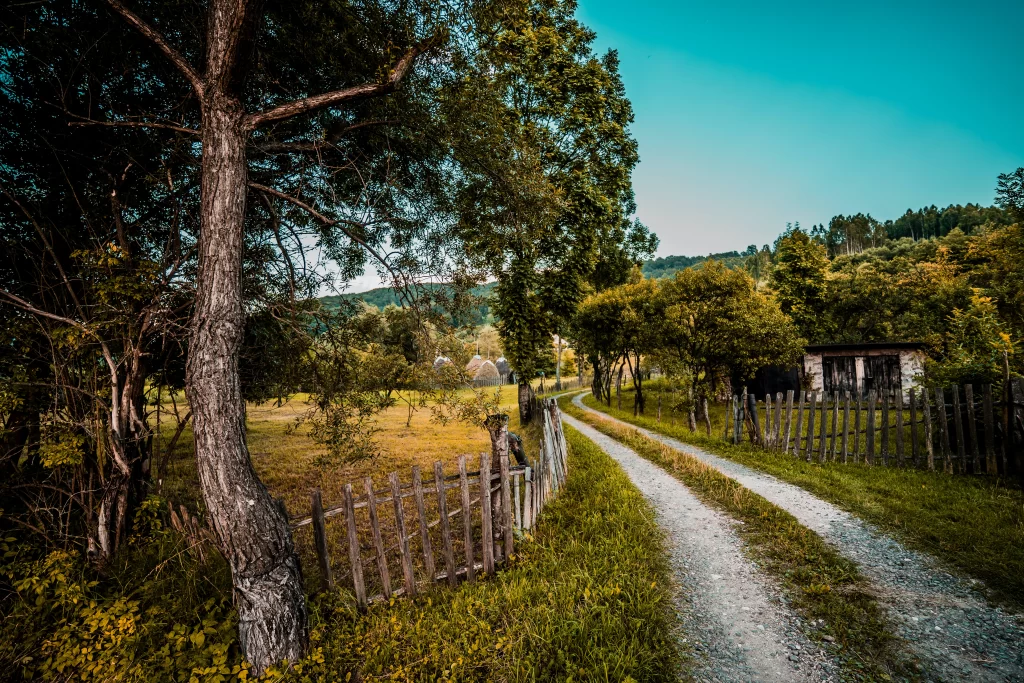 The peak tourist season, when prices go up and many hotels in Romania are usually filled to capacity, is from June to August. Despite the hot weather during these months, the most famous destinations in Romania welcome a large number of people. Many individuals choose to cool off and relax in the stunning Romanian mountains or the lively seashore scenery.
Late May and early September are also extremely crowded and costly. Long line-ups and overcrowding are also to be expected during Romania's public holidays when many Romanians take time off from work. Some tourist spots are also closed on some days.
If you plan to visit Romania during the above-mentioned months, it is essential to book your accommodations well in advance. This can save you money and prevent you from having to waste time hunting for a room once you get to your destination. It's much better if you purchase a tour package, as you'll be given with hotel and transportation to your destination.
Romania's low season begins in late September and lasts until June. During this time, you will be able to take advantage of discounts on everything from hotel to food and entry fees. In addition, flights to Romania are likely to be less expensive in the spring and late summer.
This is the best way to experience Romania if you are on a tight budget or want to beat the crowds and higher prices.
Top things to do in Romania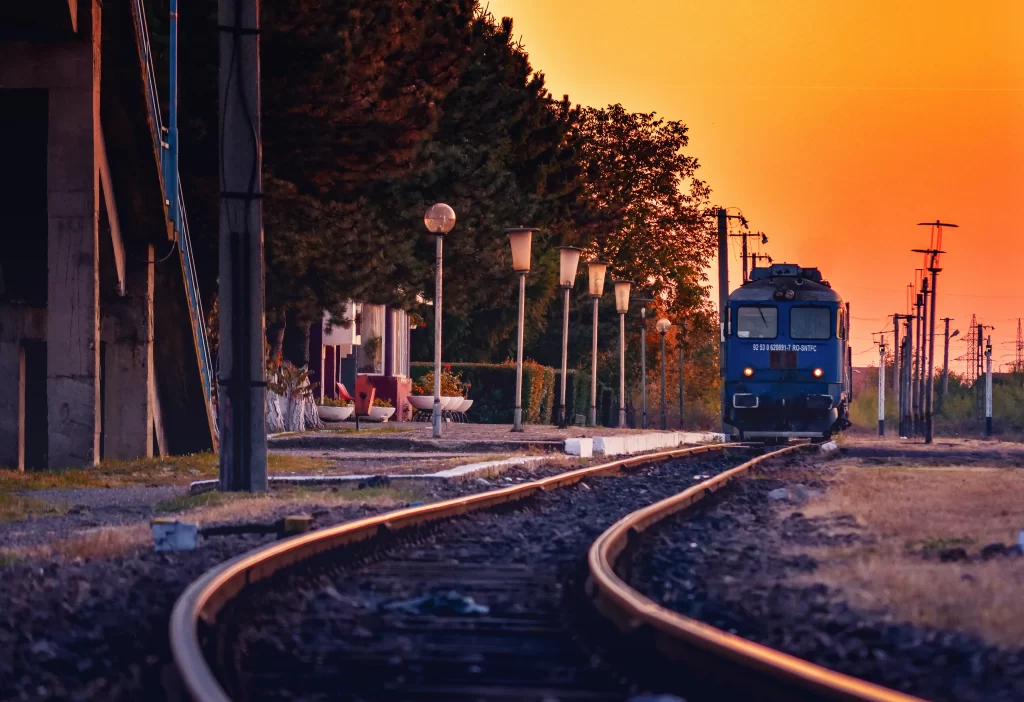 With many spectacular places to visit in Romania, here are some exciting things you can do on your trip to this fascinating country:
Jiu river rafting
Rafting is a fast-paced water sport for adrenaline enthusiasts and adventure seekers. Jiu river rafting offers an exciting and difficult experience that will gratify all adventure seekers. The Jiu Valley is well-known for its dazzling and magnificent environment for river rafting. This area provides access to the Parang, Vulcan, and Retezat massifs, which show very ferocious scenery. The rafting route is surrounded by several stunning cliffs, brimming in curves and crossings that add to the pleasure of the ride. Jiu River Rafting is one of the coolest activities to do in Romania as it is the most challenging.
Enjoy the Danube Delta's Recreational Activities
The Danube Delta is a mystical place of surreal beauty set in a lovely part of nature, where the Danube River joins the sea. The colourful water lilies in the lakes, as well as the endless canals and magnificent water mazes, fill you with energy. Boating, motor boats, fishing, canoes, and bird watching are among the many recreational activities available here.
Sulina and Stantu Gheorghe's smooth sand beaches provide the nicest beach life in the country. Boating and canoeing in the Danube Delta will undoubtedly be one of the most popular things to do in Romania while travelling.
Taking a Ride on the Sovata Steam Train
Explore the Transylvanian region's beauty on The Mocanita, a steam train with rich history. This steam train, a tourist spot in and of itself, offers a wonderful ride on a tapered track in the picturesque arena of the Gurghiu Mountains. Landscape enthusiasts will appreciate the surreal views of the mountains as well as the glitz of the Transylvanian region.
Mocanita, comprised of polished locomotives and 3 railcars, one of which is a Gondola and the other two are closed, provides the opportunity to truly admire the tranquility of this country's most magnificent surroundings.
Get the best souvenirs
Without shopping, travelling is incomplete. As a tourist, you'll always want to bring something home to remind you of your journey. If you want to get something truly Romanian, look for wines, sweets, and ceramic artefacts made by Corund, Marginea, and Colibaba, among others. Another tempting category where you can spend money is Romanian folk costumes. Romanian fabrics and decorated eggs are also worthwhile purchases.
Romania has a lot to offer you, from its unique natural beauty to remarkable cities and charming traditions, which is why it has become a fantastic location worth visiting. A visa for Romania from India is necessary to travel to this beautiful country. This blog has provided everything you need to know about Romanian visa from India. So, book your Romania tour package now to explore this wonderful country!