Romania Tour Packages
Transylvanian castles that gave birth to urban legends, pretty medieval towns where time has refused to budge, and spirited cities that embrace modernity; Romania is truly a gripping treasure trove
Romania, the country that gave us Dracula, is not all about scary vampires and eerie castles. In fact, Romania tours are quite enough to dispel all those myths. Romanian tour packages are all things authentic, natural, and cultural. Romanian sightseeing takes you from perfectly preserved medieval towns to the hustle and bustle of the modern city of Bucharest, from the famed castles of Transylvania to the painted monasteries of Bucovina, a Romania tour package oscillates between the old and the new seamlessly. The Danube Delta, included in most Romania travel packages, is regarded as the world's third most biologically diverse area and is acknowledged by UNESCO for its outstanding universal value.
Veena World's cost-effectively priced online Romania tour packages from India touch upon every aspect of this diverse country. Check out the price and cost-related information for the Romania packages from India available online at Veena World to get some amazing deals for your next vacation. Do not forget to browse through the special Romania honeymoon packages, curated specially for a romantic getaway for newlyweds. Once selected, book your preferred Romania tour package from India conveniently online and start packing your bags for a memorable holiday.
Packages Coming Soon!
Currently, there are no package(s) found matching your holiday request.
Please try exploring our other available options by checking out trending destinations. Our dedicated Travel Experts are on hand to offer you an expert guidance and support throughout the entirety of your trip.
Reach out to us 1800 22 7979 or drop an Email at travel@veenaworld.com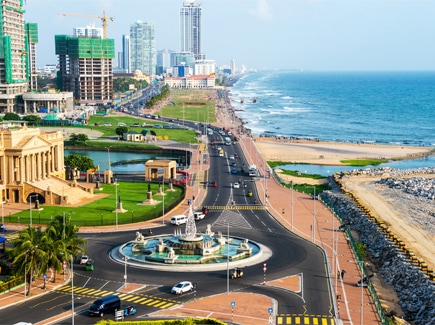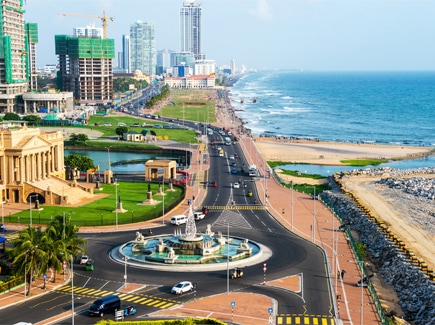 SUPER DEAL PRICE
(14 Dec 2023)

Last 6 Seats

Starts from

per person on twin sharing
Trending Indian Customized Tours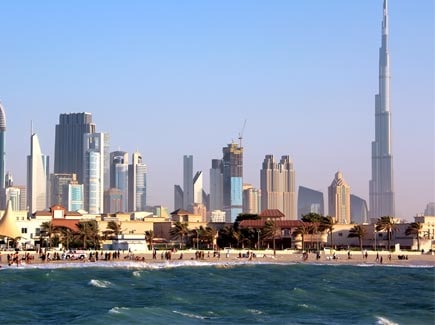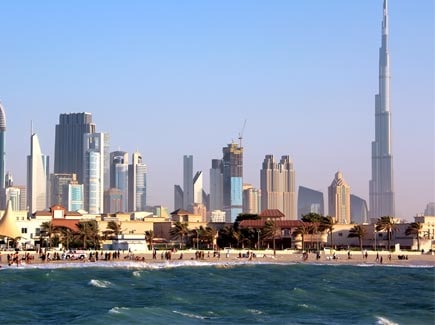 CUSTOMIZED HOLIDAYS
SHDZ1
Starts from
per person on twin sharing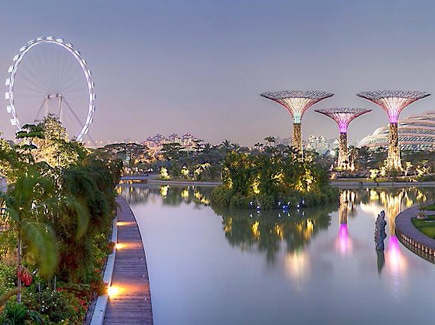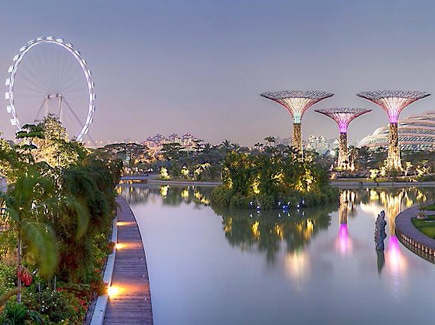 CUSTOMIZED HOLIDAYS
SHSG11
Starts from
per person on twin sharing
Romania Frequently Asked Questions
We help you prepare for your trip and ensure an effortless and enjoyable travel experience.
The most visited place in Romania is Bran Castle, also known as Dracula's Castle. Located in the Transylvanian region, the castle attracts many tourists due to its association with the famous vampire legend. Another popular tourist place in Romania is the Painted Monasteries of Bucovina, a collection of several Orthodox monasteries adorned with colourful frescoes depicting biblical scenes. These two Romanian tourist places are just a small sampling of the country's rich cultural and historical heritage, which continues to attract visitors from all over the world.
Romania is a relatively safe country to visit, with a low level of violent crime. However, visitors should be cautious of pickpocketing and other petty crimes, particularly in tourist areas. It is recommended to take normal safety precautions and avoid isolated areas at night. Booking a Romania tour package with Veena World, which often includes transportation and accommodations, as well as a tour manager to assist with exploring the country, ensures a safe and hassle-free experience.
The best time to travel to Romania depends on your preferences. If you're looking to enjoy the warm weather and outdoor activities, then the summer months of June to August are ideal. However, if you prefer cooler temperatures and fewer crowds, then spring and fall are better options. When you book a Romania tour package with Veena World, we provide a convenient way to explore the country's rich history, stunning landscapes, and unique culture. Also, our tour manager's assistance will make your trip hassle-free and safer.
Romania is famous for its stunning landscapes, including the majestic Carpathian Mountains and the Danube Delta. The country also boasts an impressive cultural heritage, with sights such as the medieval Bran Castle, the painted monasteries of Bucovina, and the fortified churches of Transylvania. Romania is also known for its delicious cuisine, warm hospitality, and traditional crafts. If you book a holiday with Veena World, you will get a customized itinerary option where you get complete freedom to plan your vacation, be it sightseeing in Romania, the type of accommodation, or your everyday itineraries. For more information, you can connect with our travel expert.
The ideal duration for a trip to Romania largely depends on your interests and travel goals. If you want to explore the major cities and sights, a week-long vacation package to Romania should suffice. However, if you want to delve deeper into the country's culture and nature, consider extending your stay to two or three weeks. Check out Romania vacation packages by Veena World; we offer you a customized itinerary option where you can plan the whole trip according to your requirements. Also, our tour manager will assist you throughout your trip, making it safe and enjoyable.
Yes, Romania has some beautiful beaches along its Black Sea coast, and offers a range of activities, from swimming to sunbathing to water sports and nightlife. Some of the best beaches in Romania are: Constanta, Eforie Nord, Vama Veche, Bucharest, Mangalia and Navodari. Other than having beautiful beaches, Romania is also known for its stunning landscapes, rich history and vibrant culture. Travellers can explore medieval castles, savour traditional cuisines and dwell in breathtaking sceneries. Those interested in experiencing all that may consider booking a Romania tour package from India, which can include a variety of destinations and activities.
Romania cuisine is a blend of different cultural influences. Some of the most famous traditional dishes include Sarmale (stuffed cabbage rolls), Mici (grilled minced meat rolls), Ciorba (sour soup), Mamaliga (polenta), Mititie (grilled sausage), Tochitura (pork stew) and Papanasi (sweet cheese doughnuts). Romania is also known for its wine and beer, as well as its strong spirits like tuica and palinca. Book your Romania travel package accordingly so that you don't miss out on any of the Romanian delicacies.
Yes, all Indian citizens who plan to travel to Romania need to apply for a visa. The visa requirements may vary depending on the duration you stay in Romania. You can check with the Romanian embassy or with your travel agent for more information on the visa application process and fees. If you are looking for Romania packages from India, it is recommended to apply for a visa well in advance of your travel dates to allow for sufficient processing time.
Romania city is known for its vibrant cities, rich history and stunning natural landscapes. There are many places in Romania where you can stay and enjoy the local sightseeing and attractions. You can either stay in Bucharest, the capital and largest city with plenty of attractions or in Cluj-Napoca and Timisoara which are other popular urban destinations. For a more rural experience, you can consider the picturesque towns of Sighisoara or Brasov or explore the countryside in Maramures or Transylvania.
Romania is a country in Southeast Europe with a rich history, diverse culture, stunning natural scenery, and unique architecture. Its famous tourist attractions include the medieval city of Brasov, the picturesque castles of Transylvania, the painted monasteries of Bucovina, the Danube Delta Biosphere Reserve, and the Black Sea Coast. Romania also offers delicious food, affordable prices, and warm hospitality. Overall, Romania is a beautiful country with a lot to offer, and it's definitely worth considering for a visit.
Get to know more about Romania before booking your tour packages
Romania is located at the cusp of Central, Eastern, and South-Eastern Europe. It borders the Black Sea to the southeast, Bulgaria to the south, Ukraine to the north, Hungary to the west, Serbia to the southwest, and Moldova to the east. Europe's second-longest river-River Danube, after traversing many countries, empties into the Danube Delta in Romania. In fact, the Danube Delta is known for its breath-taking sceneries that you will simply fall in love with when on your Romania travel packages.
Romania takes its name from the Latin word 'Romanus' which means a citizen of Rome. Fourteen ranges of the Carpathian Mountains run through the centre of the country. Romania has an extremely rich biodiversity with thirteen national parks and three biosphere reserves which are great places to explore the country's natural treasures on your Romania tour package. Romania's capital is Bucharest and the official language is Romanian, although there's no state language in Romania. A whopping majority of the population follow the Christian faith, as a result of which there are so many spectacular churches to see on a Romania tour package from India.
Experience Romania
Romania tours celebrate the amalgamation of culture, history, and nature in the best possible ways. In its heart, Romania is a peasant country and farming culture is rooted deeply into various aspects of the lives of the Romanians. If you happen to visit the countryside on a Romania tour package, you will be able to feel that the medieval influence on the country has still not receded much. The unique culture of the Romanians is expressed in their arts, music, architecture, and traditions. But Romania is not without its fun element. Visitors can enjoy a plethora of outdoor adventures especially in the Transylvania and Moldavia regions while on Romania tours. The Danube Delta is heaven for wildlife enthusiasts and nature lovers. Go bird watching or fishing or just bask in nature's glory, for the beauty of the landscape never fades, and can be enjoyed with the cost-effectively priced Romania honeymoon packages.
Things to Do in Romania
When you choose to visit Romania with package holidays to Romania by Veena World, be rest assured that only the best attractions will make it to your Romanian sightseeing list.
So, put on your walking shoes as we embark on the best vacation package to Romania.
Bucharest:

The capital city of Bucharest is usually the first stop on Romania tours. The Old Town part of the city dates back to the 15th century and was an important centre for the royals, for trade and commerce, and is a place of worship. There are many historical buildings, cafes, bookstores, etc. on the cobblestoned streets. Another one of the top attractions in the city is the Palace of the Parliament which is the second-largest administrative building in the world, after the Pentagon in the US. This humongous building, built over an area of 330,000 square meters, has over 3000 rooms. It used to be the private residence of the former dictator Nicolae Ceausescu. So huge is the complex that it houses parks, places of worship, factories, and numerous neighbourhoods. The Romanian Athenaeum is an ornately designed concert hall that is home to the Romanian George Enescu Philharmonic. Designed by the French architect Albert Galleron in the 19th century, the opulently decorated ceiling is hoisted by six columns, resembling a Greek temple. The Old Princely Court was once the residence of the Wallachian prince Vlad Tepes, otherwise known as Vlad the Impaler, based on whom the character of Dracula was created by Bram Stoker.

Corvin Castle:

The Transylvanian region is known for its numerous medieval castles and the most famous castle of them all is the Corvin Castle which is also known as Hunyadi Castle. The sight of the castle transports one to a fairy tale land with high buttresses, towers, and a drawbridge. It has many grim legends associated with it, such as of prisoners being thrown to animals in a pit known as the Bear Pit. This fortress is a marvel of Gothic architecture and shouldn't be missed on package holidays to Romania.

Bran Castle:

Known far and wide as Dracula's castle, it is a fascinating stop on your Romania vacation packages. Whether or not Count Dracula actually lived here is debatable. This fortress was built by the Teutonic Knights in the 13th century. The castle was once the royal residence of Queen Maria, and her husband King Ferdinand's room is quite exquisite and gives a glimpse of the grandeur of the age.

Painted Monasteries of Bucovina:

Just like most monasteries, these are hidden from the crowds amidst the Carpathian Mountains. The paintings in these churches are so beautiful and delicate that they attract hordes of visitors on Romania travel packages. The paintings depict biblical figures and stories and the 15th-century siege of Constantinople, among many other subjects. These stunning monasteries are credited to the Moldavian Prince Stephen the Great (Ştefan cel Mare).

Churches of Maramureş:

Unlike most churches, the churches of Maramureş are built with extraordinary wooden craftsmanship. These are simple looking churches on the outside but have stunningly decorated interiors with frescoes depicting biblical scenes. The eight churches that are listed by UNESCO as heritage sites are Bârsana, Budeşti, Deseşti, Ieud, Plopiş, Poienile Izei, Rogoz, and Surdeşti and are fantastic additions for your package holidays to Romania.

The Carpathians:

This mountainous region looks like a fantasy land with numerous glacial lakes, mountain peaks, and the most stunning natural beauty. The forests here are dotted with cosy cabins for travellers to relax in and refresh themselves and are an ideal destination for Romania honeymoon packages.

Cluj-Napoca:

Get ready for some Boho vibes at Cluj-Napoca. Known as the hub for the country's contemporary arts, this city also boasts of a glitzy nightlife and countless cafes and restaurants that serve both global cuisine and local Romanian foods.
Best Time to Visit in Romania
Mid-May to mid-September in Romania is the best time to book a Romania package from India. The weather remains quite pleasant with comfortable temperatures, which is ideal for sightseeing.