Reading Time:
9
minutes
A land covered with 70% of mountains with 200 of them being volcanic in nature, Japan displays an ironic land which has beautifully blended in traditions with the modern life coexisting together. Even though Japan is a relatively small country, the depth of its culture and colour is immeasurable. The wonder of Japan lies in its unique blend of traditions, combining true multicultural modernity with ancient heritage and can be truly experienced along with all the Japan holiday packages from India. Japan is definitely a destination which will help you weave in some wonderful memories to be cherished for a lifetime along with every Japan tour package!
Explore this country completely along with the Japan tour packages from India. Enjoy a superfast ride on the Bullet Train, witness the iconic 'Rainbow Bridge' in Tokyo, have a fun time at Toyota Mega Web in Palette Town, view Japan's favourite landmark – 'Osaka Castle,' visit Kiyomizudera also known as the Pure Water Temple of Kyoto. Explore Japan's national treasure, Nara Deer Park along with the lovely Shinjuku Garden in Tokyo and enjoy amazing views from Tokyo Tower Observatory Deck! Do it all because this land with a total number of islands as 6852 has so much to offer! Here are our top 5 picks for considering the best of which cities to visit in Japan along with the Japan travel packages from India.
1. Tokyo – The Big Mikan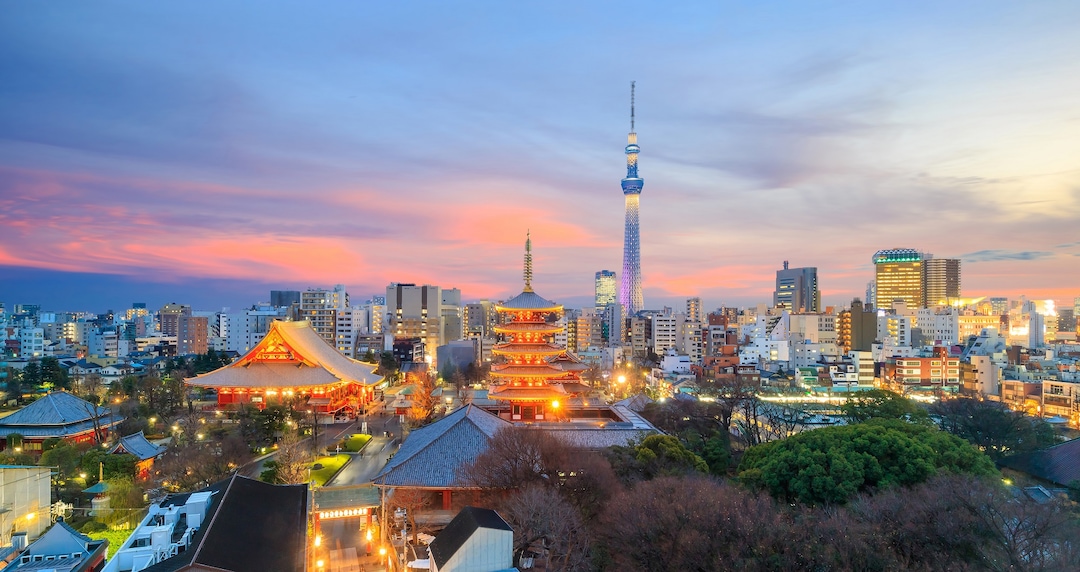 Tokyo vacation packages include Tokyo, the capital of Japan, land of towering skyscrapers and a perfect fusion of tradition with technology! The beautiful Ashikaga Flower Park which is a massive park of about 9 hectares that is over 23 acres, showcases the stunning arrays of 'Wisteria (Fuji)' flowers as well as many other wonderful blooms. This unforgettable view is so perfect for any postcard! Witness this incredible sight with our Tokyo travel package from India. Palette town is a one-stop destination for attractive amusement spots, stores and restaurants and can be explored along with Japan travel packages. The town is home to Toyota Motor's Mega Web which is a showroom where you can experience car races, new technologies and Venus Fort is known to be a women's theme park filled with fashion and beauty. The visit to Rainbow Bridge known for being a spectacular suspension bridge in the city gives you feel of being in a Japanese movie making it a favourite attraction of many travellers travelling along with any Japan group tours. The Asakusa Temple Complex along with Nakamise shopping arcade, an Imperial Palace, Sky Tree and Shinjuku Garden which is one of the largest and most beautiful gardens of Tokyo are all one of a kind inclusions of our Tokyo travel package available online. The Tokyo Tower Observatory Deck gives you extremely amazing aerial views of the city completes the perfect Japan travel packages from India.
Also Read: Tokyo Points of Interest – A One Day Tour Itinerary of the Futuristic City!
2. Osaka – The Nation's Kitchen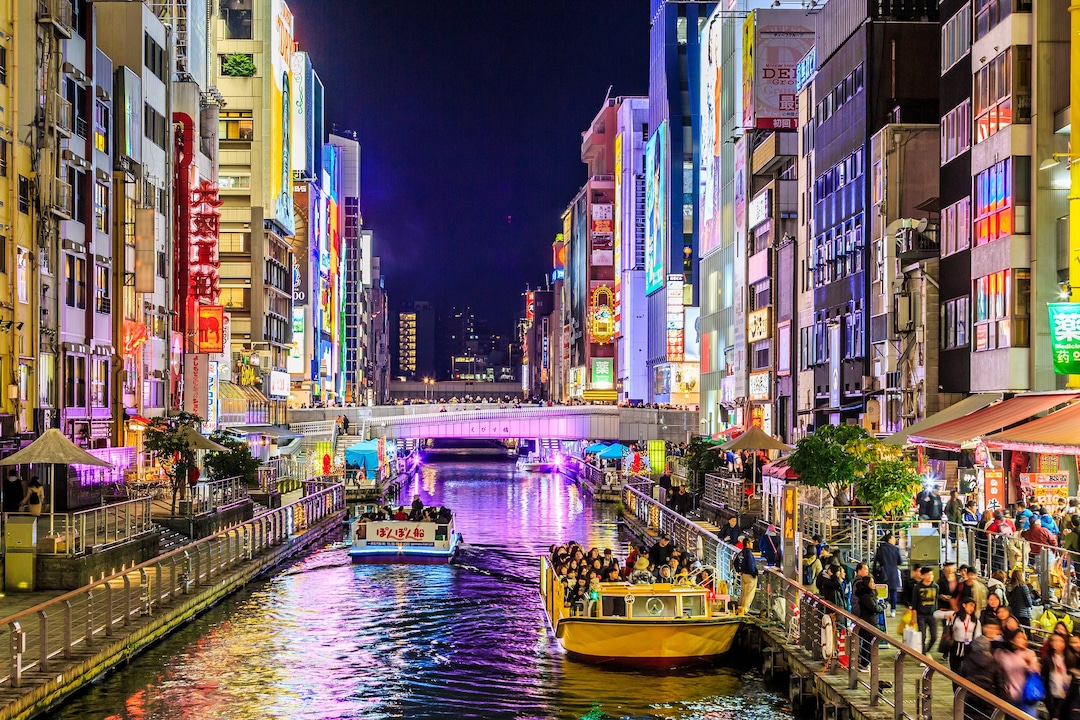 One of the largest port city of Japan and the essential commercial centre on the Japanese island of Honshu, Osaka is one of the very popular cities for the travellers. With so many options of things to do in Osaka, it is no surprise that it is one of the most preferred destinations here. Filled with historical landmarks, plum, peach and cherry-blossom trees along with royal shrines and temples, Osaka is truly a gem that can be explored with Japan tour packages from India. Experience all different things to do in Osaka to truly live this destination's lifestyle. Osaka is known to be the third largest city of Japan known for its architecture and delicious street food. The Osaka Castle is one of Japan's most famous landmarks is one interesting site to visit and one of the most exciting things to do in Osaka.
3. Kyoto – The Eternal City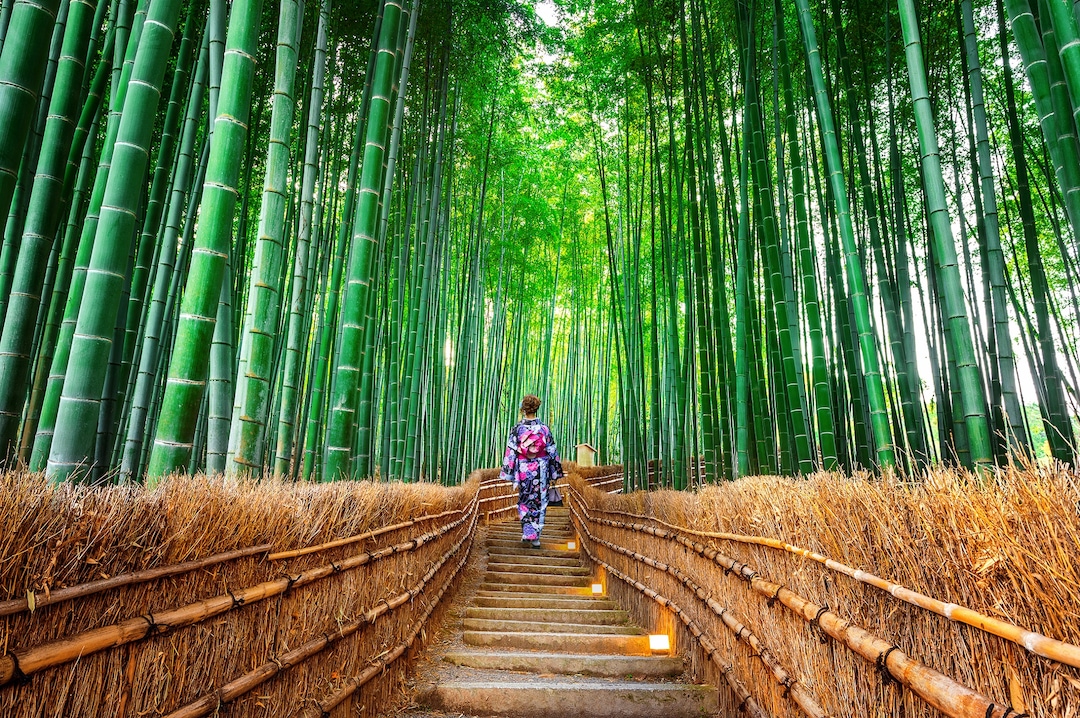 Kyoto is popular for numerous classical Buddhist temples, scenic gardens, imperial palaces, Shinto shrines and traditional wooden houses which all together make a part of the list of best things to do in Kyoto. Experience kaiseki dining which consists of multiple courses of extremely precise dishes and Japan's popular female entertainers often found in the Gion district that is called geisha here in Kyoto. A drive towards Kyoto gives you a scenic view of Golden Pavilion is among the most necessary things to do in Kyoto. The Kiyomizu Temple and Nijo Castle are a few unarguably the most interesting things to do in Kyoto from any of our Japan tour package.
Also Read: Best places to visit in Japan: a comprehensive guide to your Japan trip!
4. Nara – The Ancient City
Explore Nara, the first permanent capital of Japan, where you visit the Nara Deer Park, home to hundreds of freely roaming deer and an iconic feature of the city in our best Japan tour package. The population of nearly 1200 deer in the park have also been declared as natural treasures will leave you spellbound with our Japan tour packages from India. One of the most remarkable landmark here which tops the list of things to do in Nara includes the Todaiji Temple which is a UNESCO world heritage site and one of Japan's most significant and historic temples.
5. Hiroshima – Home to 2 World Heritage Sites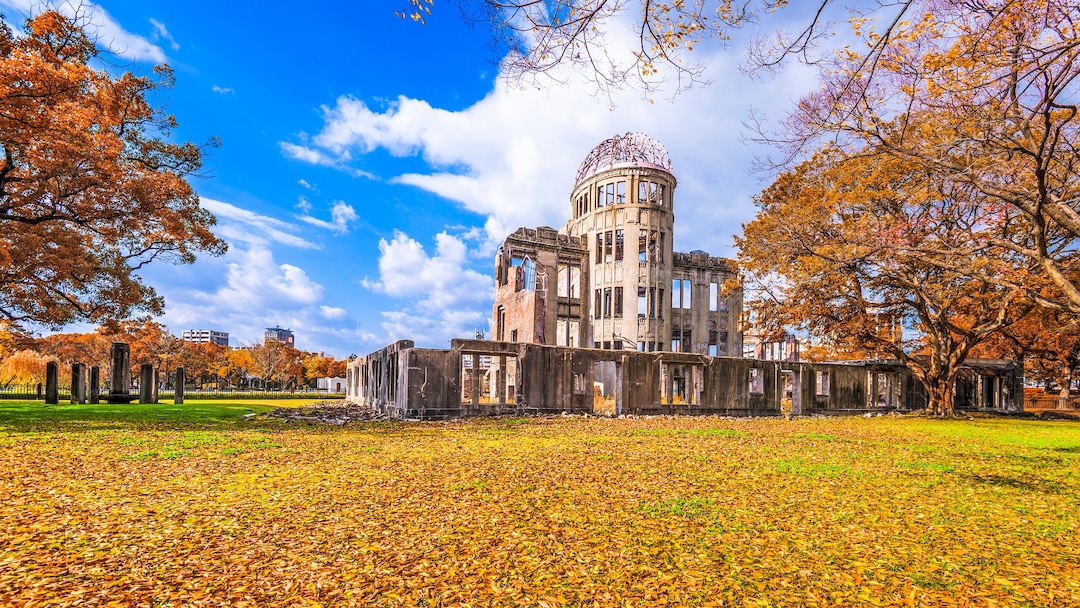 A city which brings the dark memories when thought about is determined to surprise you and change your perception. Resurrected from the worse this city is now flourishing and flaunting art, history and inspiration to the world. Whereas visiting Hiroshima takes you on a life-changing experience. Our affordably priced Japan tour package include the Bomb Dome, Sadako Monument and the amazing structure of the Memorial Cenotaph, dedicated to the ordeal of the nuclear attack that the city suffered and the memories of its victims leave your soul touched with a deep realisation of the severity of the incident. The Hiroshima History Museum and Peace Park explored along with all the Japan tour packages from India also moves your heart.
Just like the classic philosophy of Yin and Yang, Japan represents a harmonious balance of traditions draped in modernism. Explore exciting Japan group tours framed into classic Japan travel packages with all of these top places, only to make your journey unforgettable. One thing for sure, every traveller experiencing this land along with Japan holiday packages from India will stitch undeniably the most unrivalled memories to cherish for a lifetime. You will truly feel the harmony and synchronisation in everything that brings peace, just like Tadao Ando defines.
"When you look at Japanese traditional architecture, you have to look at Japanese culture and its relationship with nature. You can actually live in a harmonious, close contact with nature – this very unique to Japan."

– Tadao Ando