The town of Tezpur is situated along the north of the Brahmaputra River about 109 miles northeast of Guwahati. It is also a popular stop when on the way to Bhalukpong in Arunachal Pradesh. It even makes for a great stop if you are travelling to the east of Assam. Tezpur is right at the point where the Kameng River coming from Arunachal meets the Brahmaputra River. It is also popularly known as the "cultural capital of Assam" which is why Tezpur is among the most favoured tourist places in Assam. Tourism in Tezpur is mainly admired because of its beautiful hillocks, parks, and gardens, and also because this town offers significant accommodation. The city is rich in its cultural heritage and is really the core and root of culture in Assam.
The town of Tezpur is one of the must-visit destinations in Assam and this famous tourist destination that's storming with tourists from every part of the world every year. Amongst its many must-visit attractions, this town possesses very well-maintained hotels which offer guests with accommodations at budget-friendly prices for a delightful stay. If you plan a trip to Assam, you would not want to miss including Tezpur in your tour package. Read on this write-up to know more about the best places to visit in Tezpur: -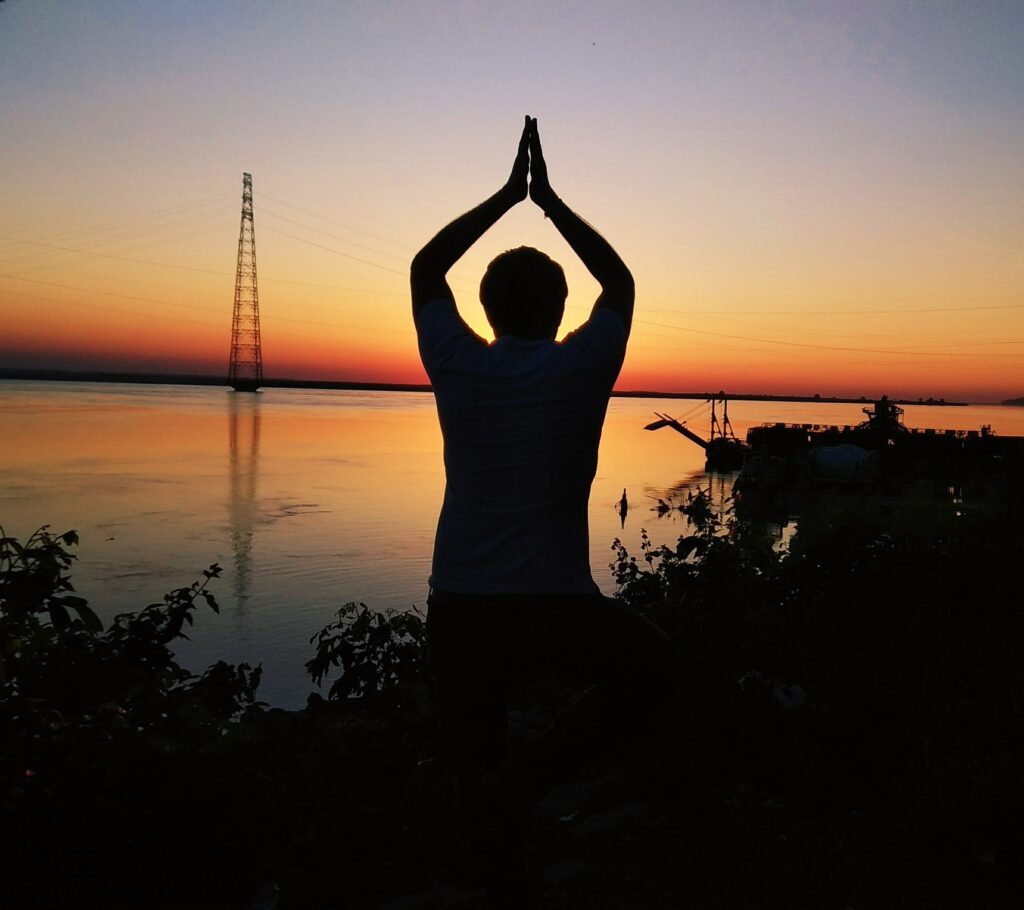 1. Agnigarh
Agnigarh is the most popular tourist place and heritage spot in the city of Tezpur. Agnigarh Hill is a hilltop located in Tezpur, Assam and is among the popular tourist places. The hilltop also holds immense importance in Hindu mythology. Agnigarh's name is derived from words which mean "fire" and "fortress". In the present day, it has a beautiful entrance gate and statues for tourists to catch sight of depicting the war between Lord Shiva and Lord Krishna, and Usha's abduction of Krishna's grandson, Aniruddha. Agnigarh Hill in Tezpur is one of the most visited tourist places that hold mythological as well as historical importance in Assam.
The hill is around 200 metres high, and a beautiful park has been set up for visitors, recently a few years back. At the top of the hill, there is a standpoint from which the aerial view of the lush greenery and scenic beauty of the town of Tezpur can be witnessed. Today, this hill garden is among the famous tourist places near Tezpur which is decorated with murals and sculptures depicting some of the stories from the legend mentioned above. You can hike up a spiral staircase to reach the standpoint. This would give you an elevated view of the Brahmaputra River on the other side as well.
2. Mahabhairab Temple
Mahabhairab Temple also known as Mahabhairav Temple is a notable Hindu temple in Tezpur city of Assam. This historic temple enshrines Lord Shiva. The temple is a beautifully built structure in Tezpur. Lord Shiva is worshipped here at this holy temple in the form of a Shivalinga. The Shivalinga installed is known as Mahabhairab Shivalinga. Many devotees visit this temple in large numbers, making it one of the most-visited tourist places in Tezpur. This site never fails to catch the attention of visitors, especially the devotees of Lord Shiva. Every day of the year is considered auspicious to bow in front of Lord Shiva and seek blessings. Many devotees also participate in the first aarti of the day and consider it holy. Panchamrit Mahabhishekam is a ritual performed by Shivalinga.
If you are searching for places to visit in Tezpur, and stopping by to seek the blessings of Lord Shiva, this place is a must on your list. The best time to visit this place when in Tezpur would be during the festive day of Shivaratri. The place is stunningly decorated with candles and flowers which attracts a lot of devotees from the nearby areas around the town to pay their gratitude to Lord Shiva.
3. Bamuni Hills
Bamuni Hills is situated on the right bank of the mighty Brahmaputra River and attract tourists because of their awe-inspiring sculptural ruins and stone carvings, which were present during the medieval period and were found in the 9th and 10th centuries. The ruins on the site are believed to be those of a large temple complex which had a temple dedicated to lord Vishnu at its centre and four temples devoted to Lord Shiva around it. Even if you are not someone who is into history, just being among the ruins of this once-great and renowned site is a soul-stirring experience you won't forget. Bamuni hills are truly among the best places to visit near Tezpur.
4. Nameri National Park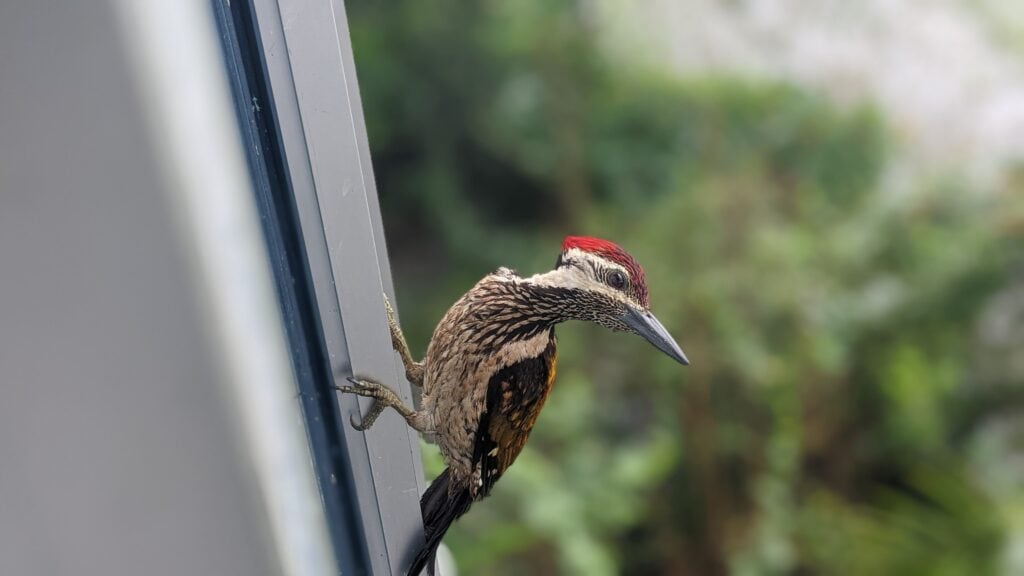 The Nameri National Park is spread over an area of 1,000 sq. km. This landscape mostly comprises of evergreen, moist deciduous forests, and cane and bamboo grassland along the river banks. The park is around 35 km from Tezpur situated in the foothills of the eastern Himalayas. A paradise for birdwatchers, this park has around 300 species of avifauna, including hornbills, black storks, babblers, plovers etc. You can also spot fauna like tigers, leopards, sambars, clouded leopards, gaurs, wild boars, sloth bears, Himalayan black bears as well as elephants if you happen to take a safari ride here. Seems exciting right? Set on a jungle safari and explore the biodiversity of this park for an unforgettable and mind-blowing experience of your life. This place also makes a great picnic spot near Tezpur with friends and family for a day trip.
5. Bhalukpong
The train journey from Tezpur to Bhalukpong is one of the most beautiful rail adventures in India and is difficult to describe in words. Bhalukpong is considered the entry point to the state and is located in the West Kameng district of Arunachal Pradesh, just an hour away from Tezpur, and is undoubtedly one of the best places to visit near Tezpur. From adventure activities such as river rafting and going for historical tours of the Bhalukpong Fort, this beautiful town is truly a delight for every tourist. Another sought-after attraction in Bhalukpong is the Tipi Orchidarium, which is also home to over 2,600 cultivated orchids from 80 different species. Bhalukpong is surrounded by the evergreen forests of the Pakhui Wildlife Sanctuary, also familiarly known as Pakke Tiger Reserve. To reach the reserve, tourists would have to cross the Kameng River from Bhalukpong.
6. Bomdila
The remote town of Bomdila is around 153 km away from Tezpur is one of the best tourist places in Arunachal Pradesh. The snow-covered Himalayas, lush green landscapes and rich culture make Bomdila a popular stop for those who are exploring and witnessing the natural beauty of the Northeast. The Bomdila View Point is a prominent site to view the breathtaking West Kameng valley and the cloud-covered Nechipu Pass. This place is also known for its beautiful apple orchards that attract visitors in large numbers all the year. The highest peaks in the state, Kangte and Gorichen, can be evidently seen from Bomdila, which is a predominantly tribal area inhabited by the Miji, Monpa, Sherdukpen, Khawas and Aka tribes. Besides this, a few other important places to visit include the ethnographic museum and various craft centres that portray the rich cultural heritage of this incredible place.
Tezpur is a great place to spend a scenic and serene vacation. Whether you are someone who prefers visiting temples and recreational areas, or is amazed by the historical sites, there's something for every kind of visitor in the town of Tezpur.
What are you waiting for? Book a trip to northeast India and check this amazing out-of-the-world place by yourself!