Reading Time:
13
minutes
The land of purity and heavenly nature, Switzerland has always grabbed the attention of the world since the birth of tourism! Switzerland is known for its romantic landscapes, ice-laden panoramas of the Alps, rolling green pastures and iconic cities full of culture and history. A perfect journey that takes you to the Top of Europe, Jungfrau and lets you experience world's first revolving cable car at Mt. Titlis.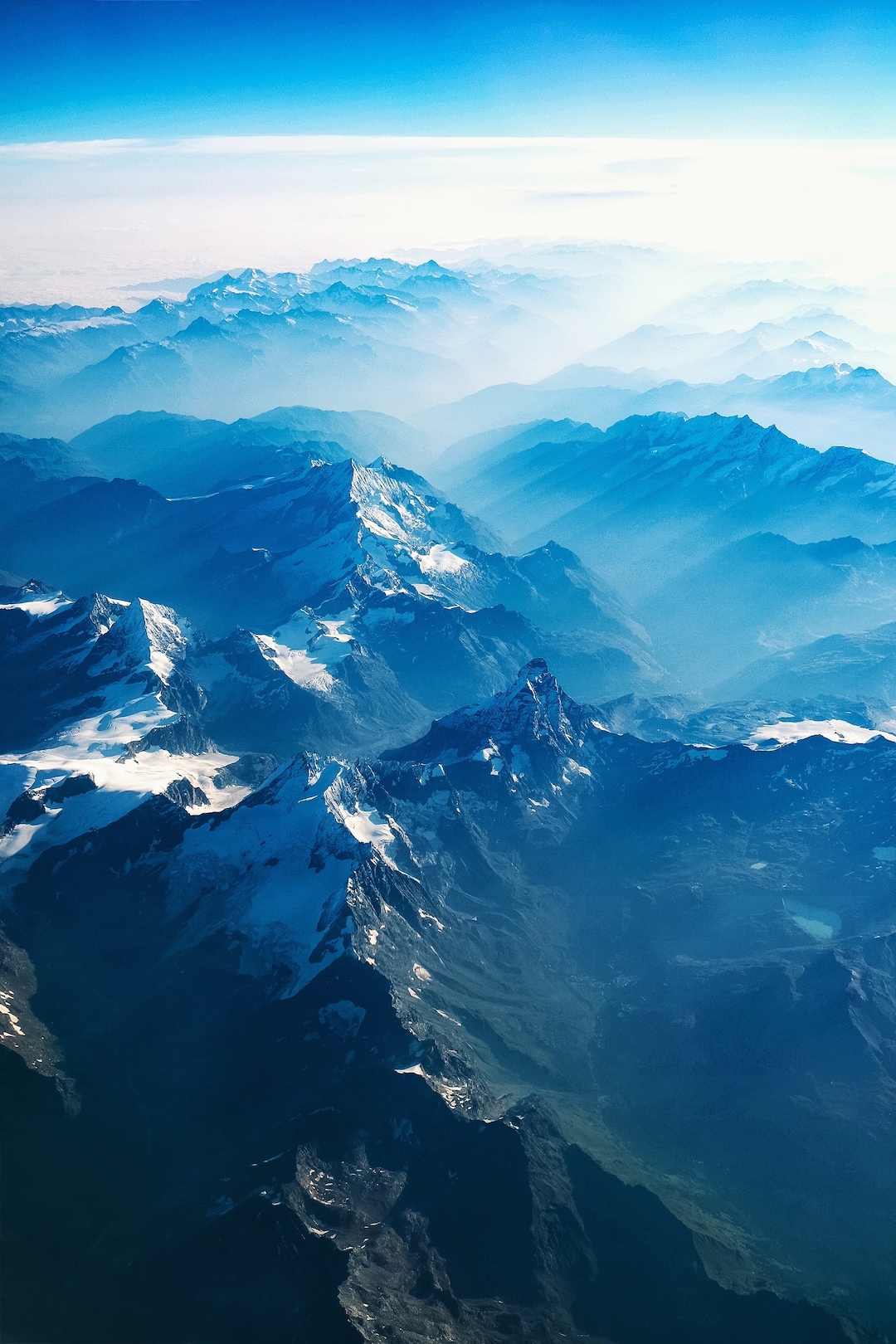 Switzerland with its enchanting and enticing nature that redefined the idea of heaven itself! The mystical land has successfully grasped the world's attention since the beginning of time and has become all the more accessible with our Switzerland tour package from India. Its aesthetic synchronization of art, history and culture has given birth to incredible heritage and immortal people.
Every destination's charm thrives on the experiences that it beholds for the visitor. The traveller in you should be content with the experiences planned and offered in our affordably priced Switzerland honeymoon package. At Veena World, we believe to give every individual the trip they dream to have! A special tour with your better half can get extra-special with Switzerland honeymoon package.  With an array of choices to pick from, Switzerland is a true Bollywood dream destination for the romantic two! To help you out to find the best picks that would suit your personal kind and nature, here is the list of Switzerland's top 10 most gorgeous places to visit for your honeymoon:
Switzerland's top 10 most gorgeous places to visit for your honeymoon
Lying in the midst of Switzerland's Bernese Alps is a renowned gateway for the Jungfrau Region. The season isn't the limitation, as Grindelwald is one of the best destinations to ski in winter and hike in summer. If you're a couple of adventure and look out for an escape into the perfect imagery of the most mystic Switzerland tourist places. Set your own romantic adventure and indulge yourself in Trotti biking and zip-lining, which will embrace the love of challenging the adrenaline rush in you two! The peace and tranquillity of this destination can be felt as a life-defining adventure and a perfect journey towards your new beginning with a handcrafted Switzerland honeymoon package.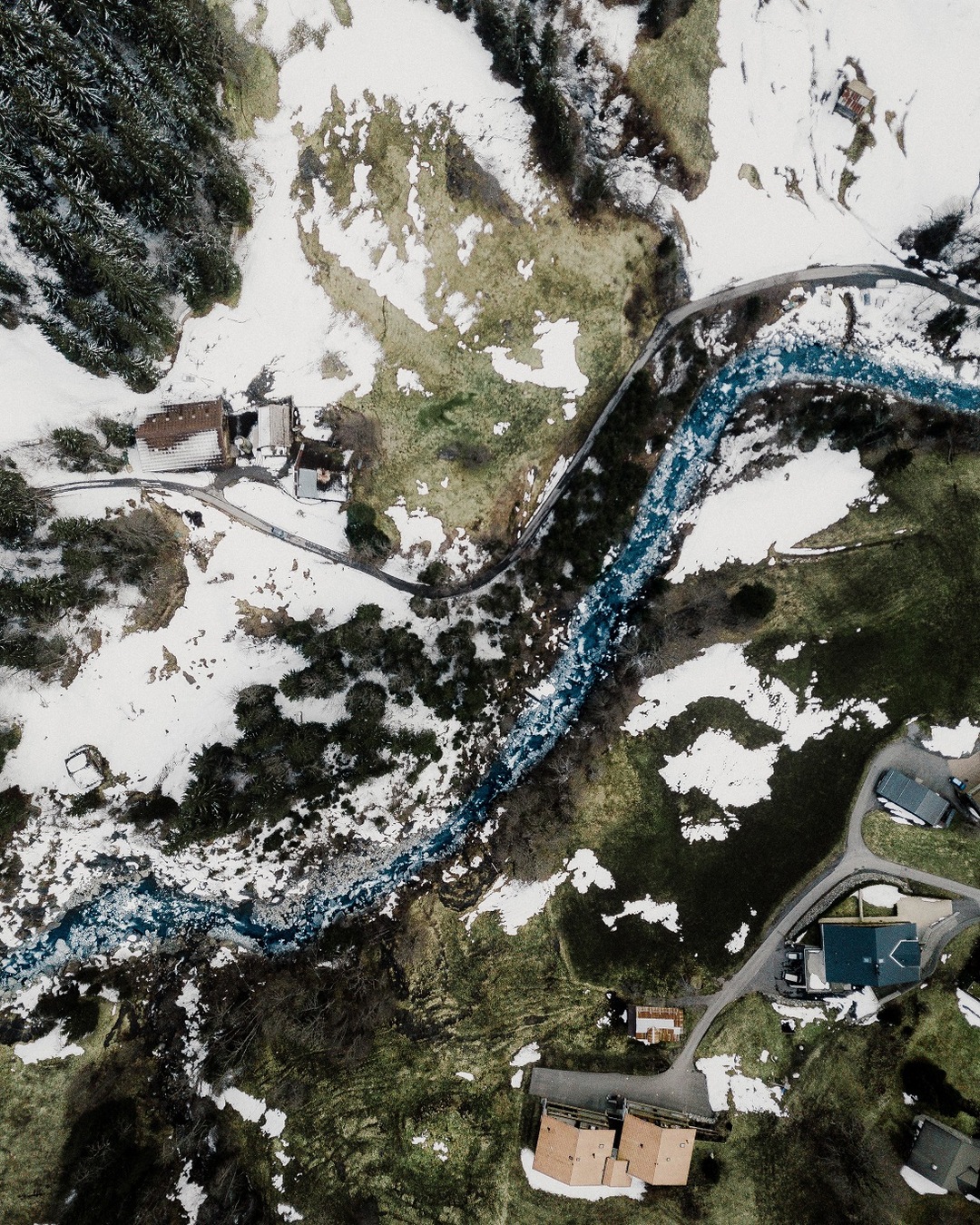 Postcard perfect landscapes painted with perfectly aligned hills, the chateaux straight out of a fairy-tale and the lake adding the cinematically dramatic aura to this land of Montreux. This picture perfect land is truly honeymooners dream. The city that has so much to offer, that the simplest of the walks to explore this land will add up to your romantic dream getaway. With breath-taking views and interesting attractions, Montreux is truly one of the most favourite places to visit in Switzerland, for the offbeat travellers. Experience the most remarkably memorable romantic walk in the beautiful Lavaux vineyards and the promenade, which will make you feel like you're a part of the most cinematic rom-com movie! The traveller in you should be content with the experiences planned and offered in Montreux, easily one of the most intriguing Switzerland tourist places!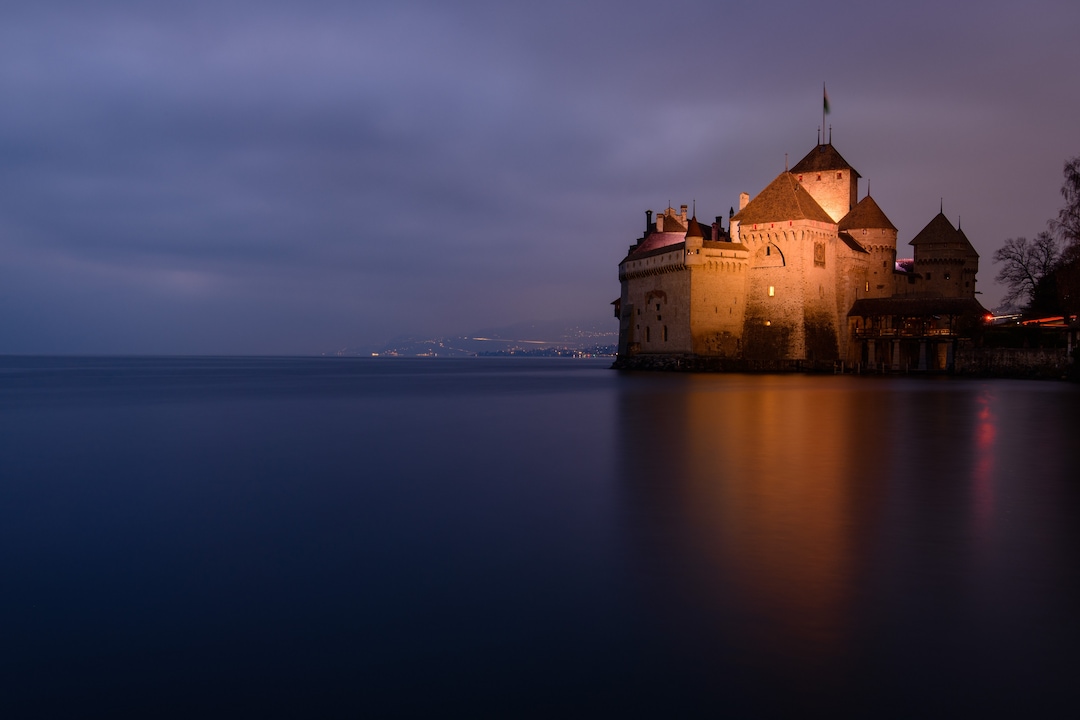 Basel sets on the Rhine River and is a city which is a personal favourite of the art lovers. The land which is truly rich in architecture reflecting the old and new marvels houses several world-class art museums built by architects like Renzo Piano, Mario Botta and Herzog & De Meuron. If you're a couple with a classy taste of art and design, Basel is a destination that will leave you enchanted for life! Basel is the finest example of what places to visit in Switzerland can offer beyond snow and skiing! This city with its symmetrical aesthetics carves a perfect ambience of romantic cityscapes to be explored in your honeymoon.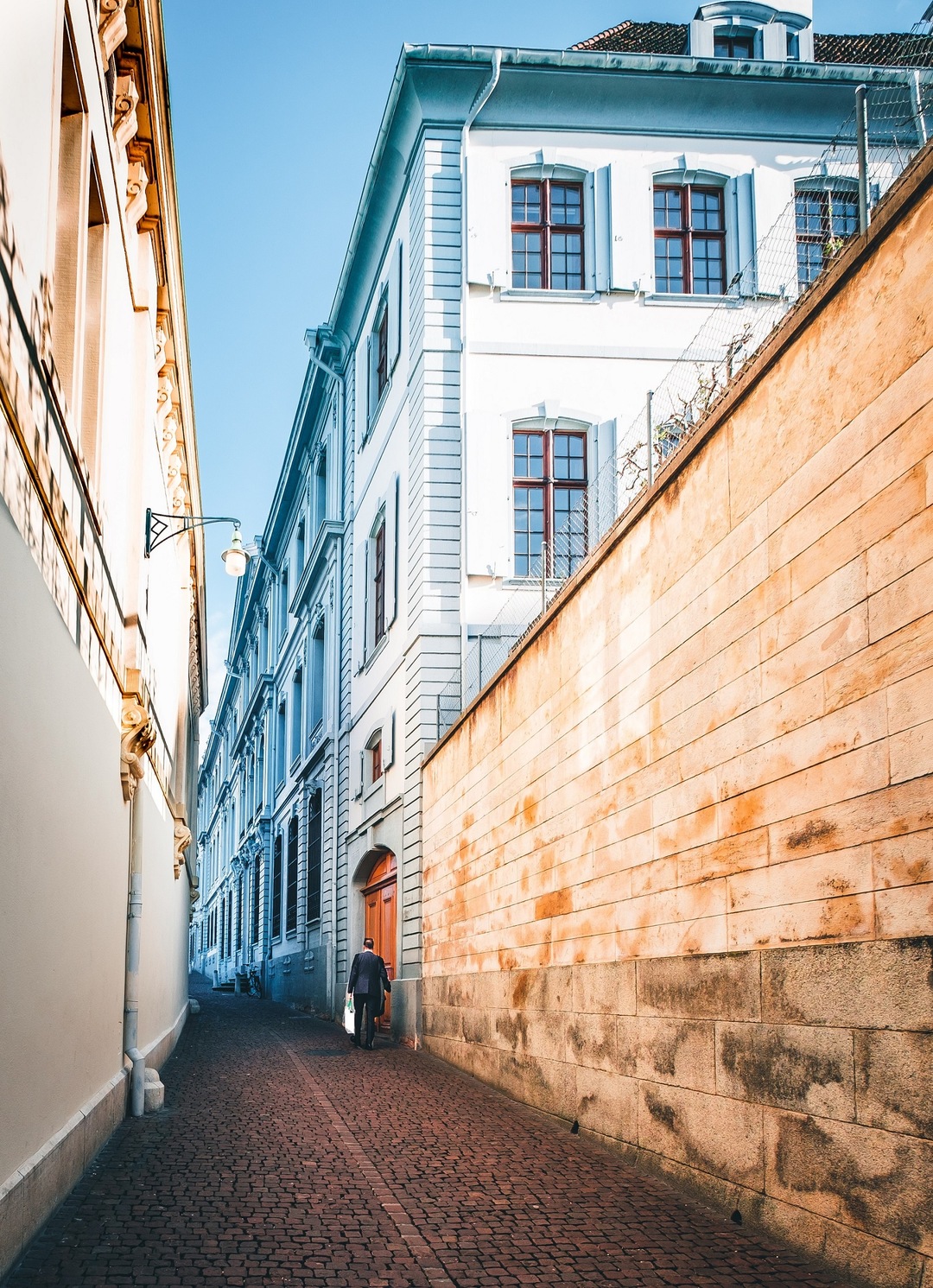 Interlaken, the heart of Switzerland, is the true soul of an idealistic vacation to this land! When you think of perfect landscapes and the perfect destination to experience the heavenly pristine snow, Interlaken is not far from the picks. A special tour with your better half can get extra-special with Interlaken honeymoon packages. Visit the Ice Palace and experience panoramic views from Sphinx Observation Terrace overlooking Aletsch Glacier known to be Europe's longest Glacier. Visit MT Schilthorn by cable car and enjoy the beautiful view of Eiger, Mönch and Jungfrau which is a popular UNESCO World Heritage and more than 200 other summits. A celebration of eternal love in this land of romance with our Interlaken honeymoon packages is every lover's dream. All of such unique experiences handpicked from the best places to visit in Interlaken are customised to uplift the experience altogether. This destination has so much resemblance to serene white and can add a beautiful shade to your new journey along with your partner with our Interlaken honeymoon packages.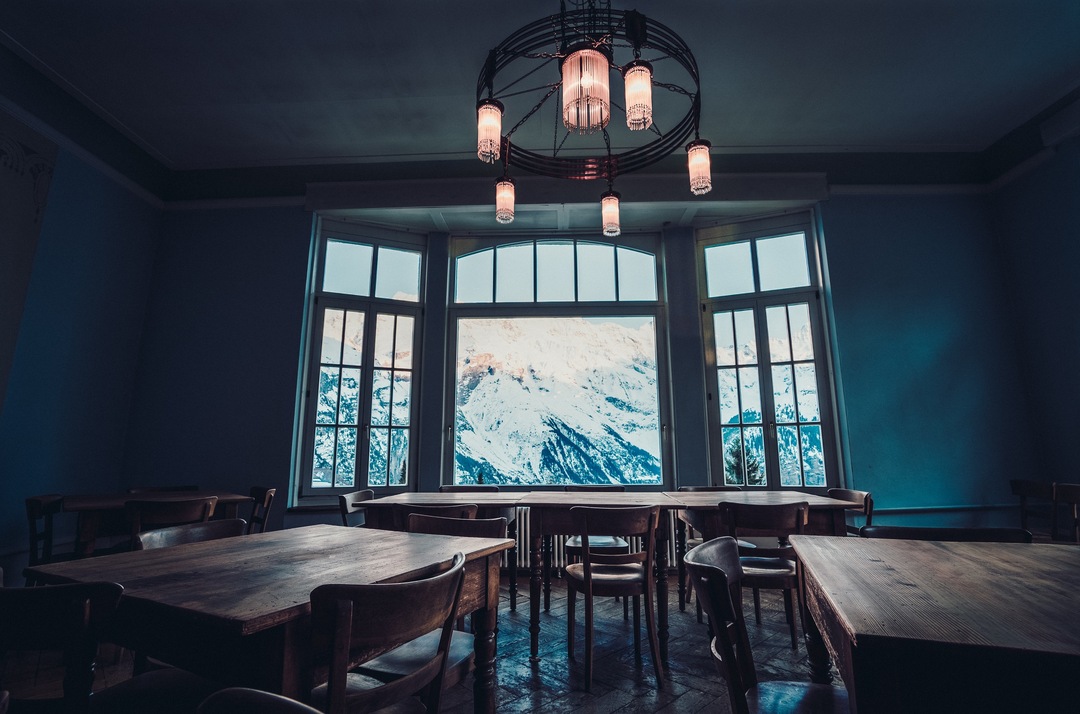 Geneva, the enigma of Switzerland, is the true soul of an idealistic vacation to this land! This land gastronomy and bohemian cultural reflections have a complete package with the best places to visit in Geneva to quench the curiosity of exploration of every kind of traveller! It stores multiple surprises to encourage the choice of off-beat travel. If you're looking for a perfect getaway with your better half to begin your new journey, then our Geneva honeymoon packages await to surprise you. Explore the reflections of Europe in the cobblestoned streets and lanes which will add a whole new retro ambience to your romance, along with our Geneva honeymoon packages. Travel through the splendour of the countryside to Chamonix, a picturesque Alpine town, and ascend to the Aiguille de Midi peak in a modern cable car. Capture sweeping vistas of the French, Italian and Swiss Alps on camera and then take a scenic railway ride to Montenvers, home to Mer de Glace, the most famous glacier in the French Alps. Witness the reason of why Chamonix is as renowned as the world capital of alpinism. Take a free ride skiing, ice climbing and ultra-trail running in this busy little town, which is a popular place for day-trippers. The enthusiastic honeymooners along with Geneva honeymoon packages can experience the exceptional list of places to visit in Geneva and redefine their perfect getaway together.
St. Moritz is a perfectly sculpted luxury alpine resort town. Among the many Switzerland tourist places, St. Moritz is becoming an upcoming favourite pick for travellers! This gorgeous town adds up a whole new shade to your lovely honeymoon with its beautiful town and picturesque attractions. Photos taken in any direction will turn out to be something straight out of a travel magazine. Explore this town like in princess diaries, by riding a horse-drawn carriage and living a childhood fantasy love story! Board the famous Bernina Express and soak in the most beautiful places to visit in Switzerland on this ride! The excitement to explore this fantasy land will add a new charm to your romantic getaway!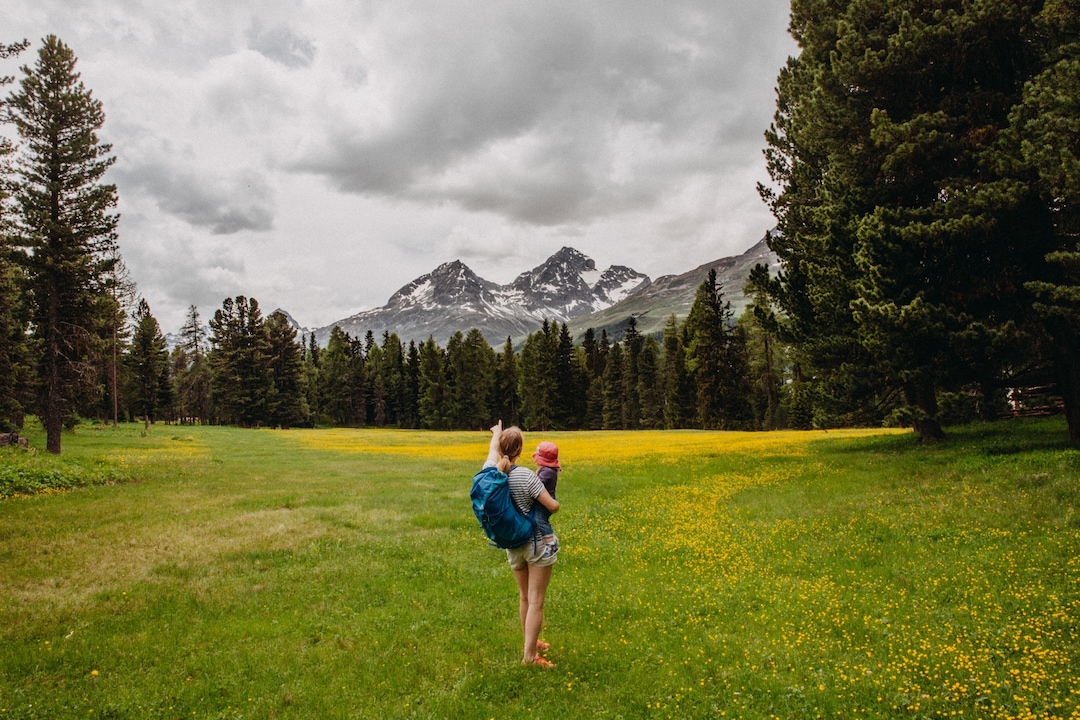 The perfect Italian romance in Switzerland, Ticino, is a lesser known secret of Switzerland for global tourists! The thick palm lakes, summits of massive mountains and blue water bodies, this land of Ticino is famed to have the most spectacular surroundings to mesmerise the love-birds! Explore the castles of Bellinzona, lose your way as you stroll around the spectacular Verzasca Valley and climb the peak of Monte Bre in Lugano to witness the most delightful panorama of this splendid land.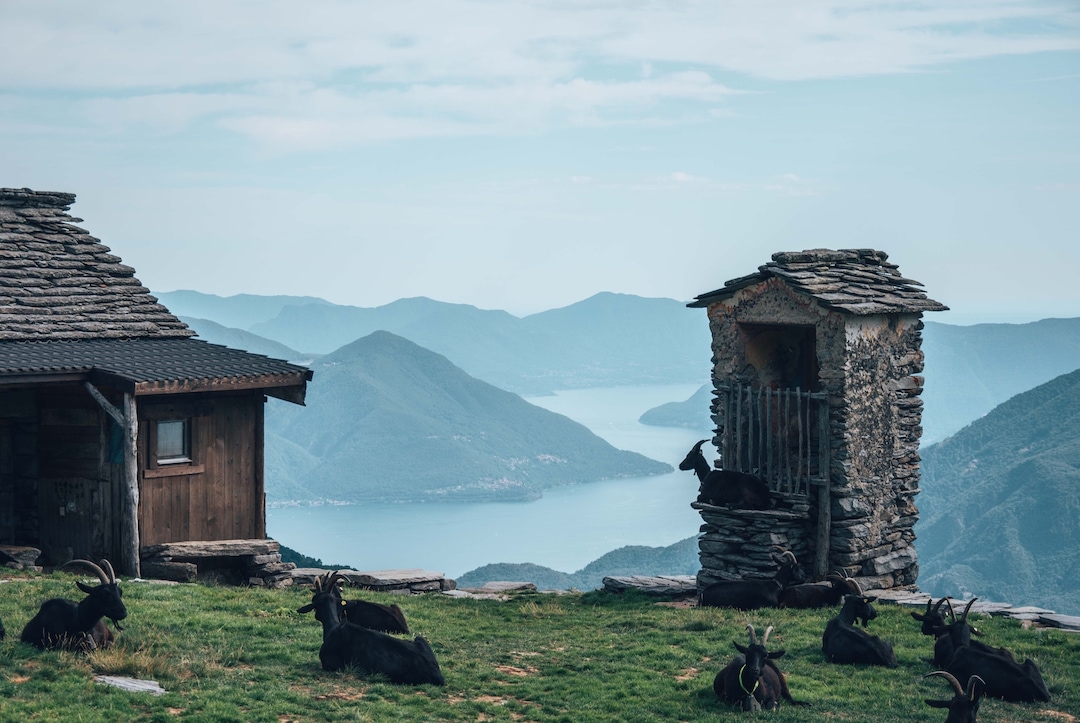 The culturally enriching aspect of Lausanne makes it one of the most interesting places to visit in Switzerland.  Home to the International Olympic Committee headquarters, Olympic Museum and lakeshore Olympic Park, this city is filled with ancient landmarks. The hilly old city has a medieval aura and houses fine art and science museums. For the couple with eccentric choice, looking for something beyond Switzerland's stereotypical imagery, Lausanne is your perfect pick!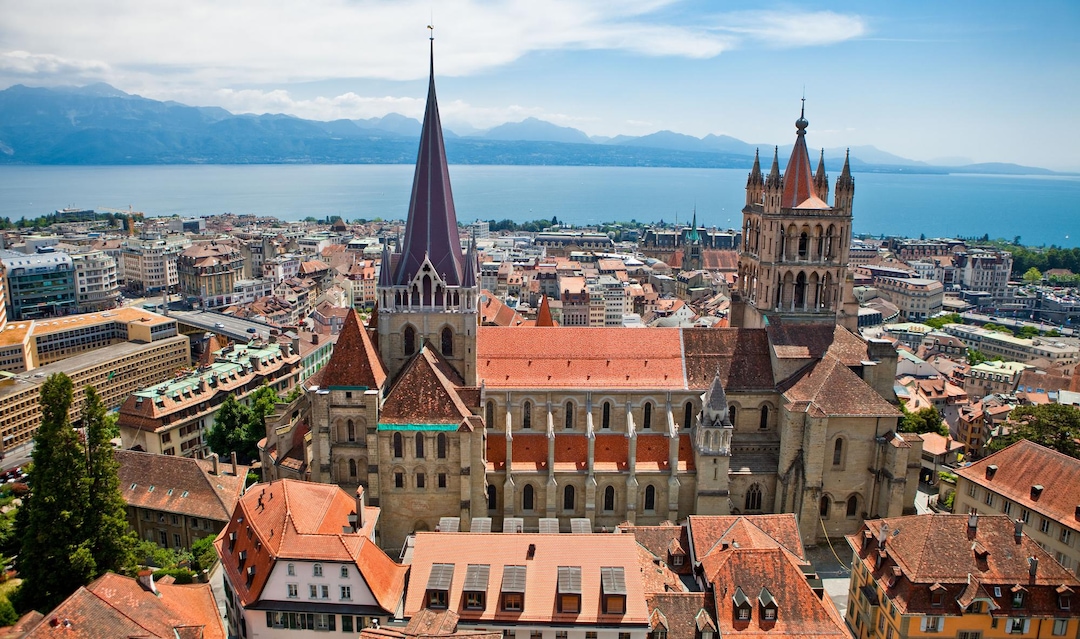 Nestled in the embrace of Matterhorn, this iconic car-free village of Zermatt, has uniquely distinctive places to explore. Truly a favourite pick of honeymooners among the many Switzerland tourist places, Zermatt is set to surprise you each time! Experience one of the most perfect dusk to dawn ambience in the world, here in Zermatt! The shades of sunrise and sunset will paint your honeymoon in the most romantic colours!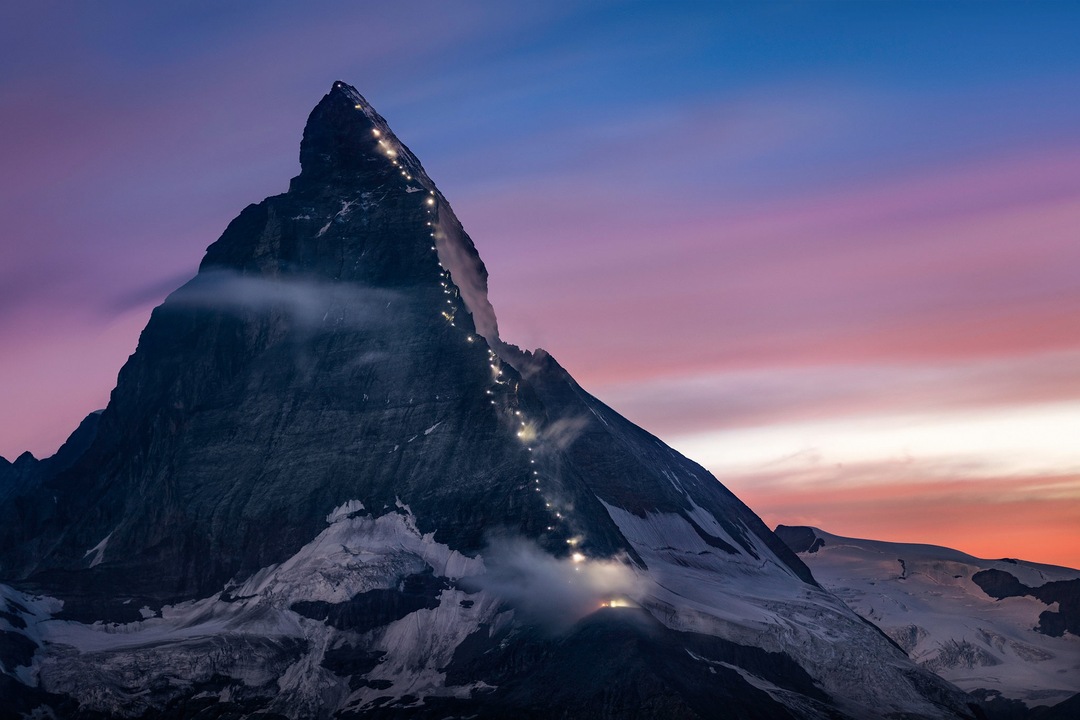 Engelberg sets in the centre of the two most reputed summits of Switzerland, Jungfrau and Titlis! Explore both these attractions crowned with the title of best snow adventure choices of Switzerland. Perfect place to enjoy skiing, hiking, zorbing and many more winter sports activities, Engelberg adds the true Switzerland mark on your honeymoon. This perfect choice for aimless walks, trekking, mountaineering and other adventure activities will make your honeymoon memorable for a lifetime. Engelberg can be combined along with the places to visit in Interlaken, to make a true unrivalled Switzerland honeymoon.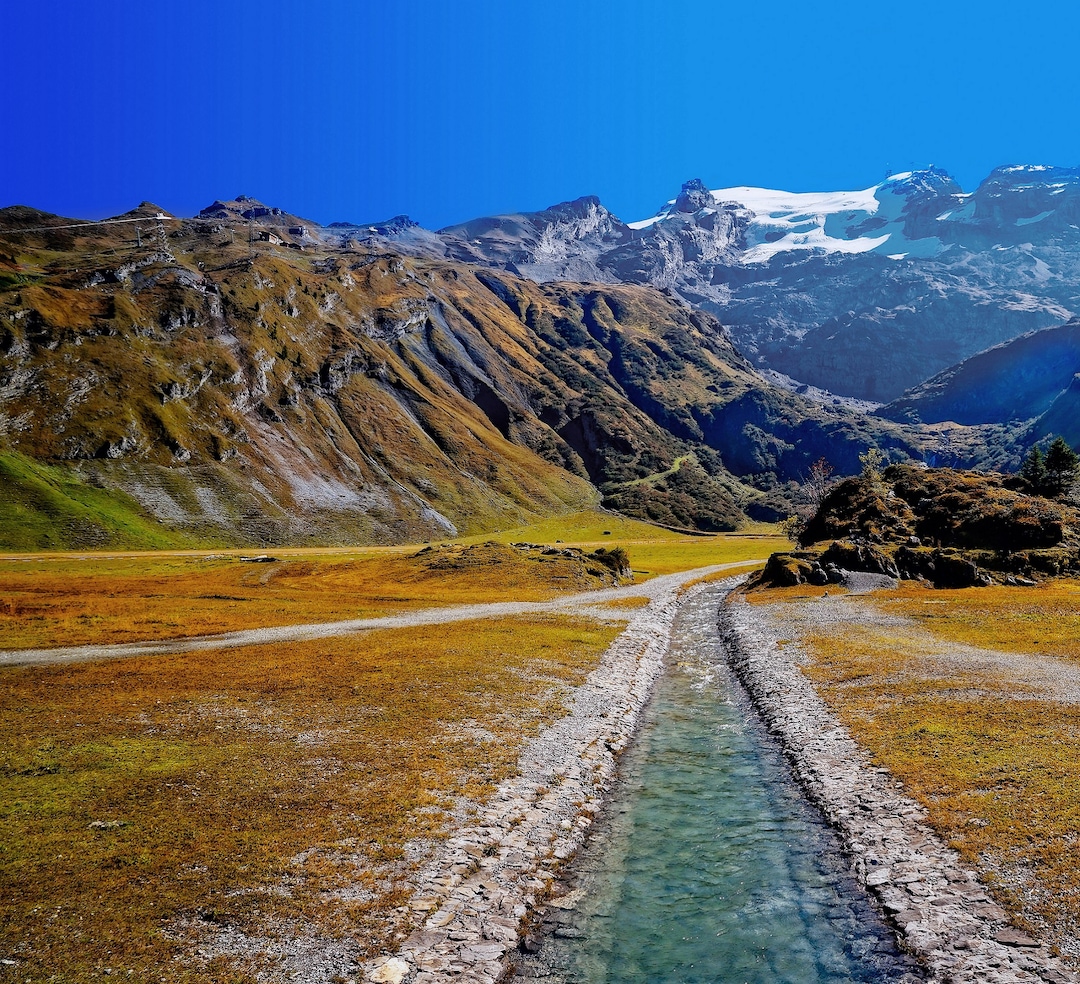 Switzerland's true identity is its picturesque landscapes and postcard-perfect locations! The country is known to have stitched into the dreams of many; sometimes, just like a Bollywood dream! This land of crystal clear lakes quenches the thirst of every kind of traveller! It stores multiple surprises to encourage the choice of off-beat travel. Combining different experiences to explore all the attractions and must-visit places of this peaceful country, lets you frame your flawless vacation along with our Switzerland tour package. Switzerland being the wish list destination of every traveller, choose a perfect match like Veena World to make your travel dream come true! This land will amaze you with its remarkable scenery and cultural differences. Veena World has a focus of innovating and building unrivalled Switzerland tour package from India. We bring together everything best available, for a one of a kind memory and travel story that can be shared with your loved ones. Explore this land along with our Switzerland tour package, as it is an all year round destination with so much to offer every time that travelling here once wouldn't be enough! Raise your spirits for your fantasy of Europe, as the fairy-tale of Switzerland is waiting to come true!