South Korea, on the South Half of the Korean Peninsula, is a culturally rich and versatile country. With the picturesque countryside, centuries-old Buddhist temples, and sub-tropical islands, South Korea attracts tourists from across the world. Also, its capital city, Seoul, is famous as one of the high-tech cities that also have many cultural and artistic attractions, including Seoul Fortress, Museum of Art, Seoraksan National Park, old tombs, and a lot more. The nation is also on the list of some biggest markets for inventive cosmetics and business opportunities. Apart from this, the high standard of the education system in South Korea makes it a perfect place for students to pursue further studies. To visit this country, Indians have to apply for a South Korea visa.
A visa will allow an Indian to enter the nation for different purposes, such as attending a conference, religious ceremony, a cultural event, visiting tourist places, or meeting with friends and relatives.
So before you select a quintessential South Korea tour package, have a look at the rules and regulations related to South Korea visas for Indians.
Who can enter South Korea without a visa?
As per the South Korean visa terms, there are around 191 countries that are visa-free or are eligible for visas on arrival. These include Canada, the United States, Australia, and EU countries. Depending on the nationality, citizens from these countries may visit South Korea and stay for 30 to 180 days. However, the same foreign citizens have to apply for a visa at the nearest South Korean Embassy if they wish to stay longer than the permitted days.
Rules for South Korea Visa for Indians
Indian citizens must have a tourist visa to travel to this country. The price for a visa for South Korea from India depends on the days of processing. You need to apply for a visa before departure from South Korea Embassy in India. The single-entry visa for South Korea is valid for three months, which means you can stay there for 90 days with a tourist visa. A double-entry visa can be obtained for a stay of up to 30 days. If you are willing to stay longer, you have to apply for a visa extension at the Seoul immigration office. Remember, you need to apply for a visa extension at least two months before expiration. However, a visa is not mandatory for Jeju Island to visit or stay for 30 days.
Types of Visas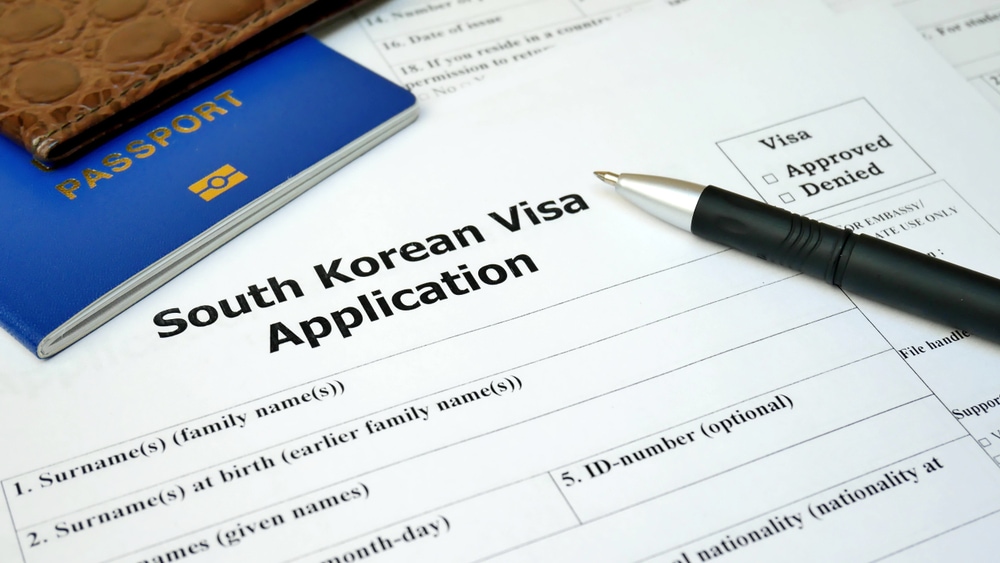 Tourist Visa
A tourist visa for South Korea from India is mandatory for anyone who wants to visit this country. The South Korean Embassy issues visas for Indian citizens to enter the nation for any of the below-mentioned reasons:
Travel
Transit
A short-term medical treatment
Visit a friend or family member
To attend cultural, religious, music, or sports events
This type of visa is intended only for leisure activities, so people are not allowed to take up any job or employment opportunity in South Korea.
Student Visa
The study visa is applicable for students who want to study or participate in a training program. To apply for an education visa, you need to have all the supporting documents, including an acceptance letter from the college or training institute in South Korea. Students should check all the diverse categories of education visas based on the type of studies and course duration.
Business Visa
This is the visa for South Korea for Indian citizens who are handling businesses that need frequent foreign trips. You need to have this visa if you are going for business meetings, small-scale international trade, signing contracts, or carrying out commercial activities like market research.
Work Visa
Indian citizens who want to take up any job opportunity in South Korea should apply for a work visa. This visa type has different categories for aspirants, including researchers, professors, and technicians. However, before applying for this visa, you must check out the requirements for a specific job opportunity.
How to Get a Tourist Visa for South Korea from India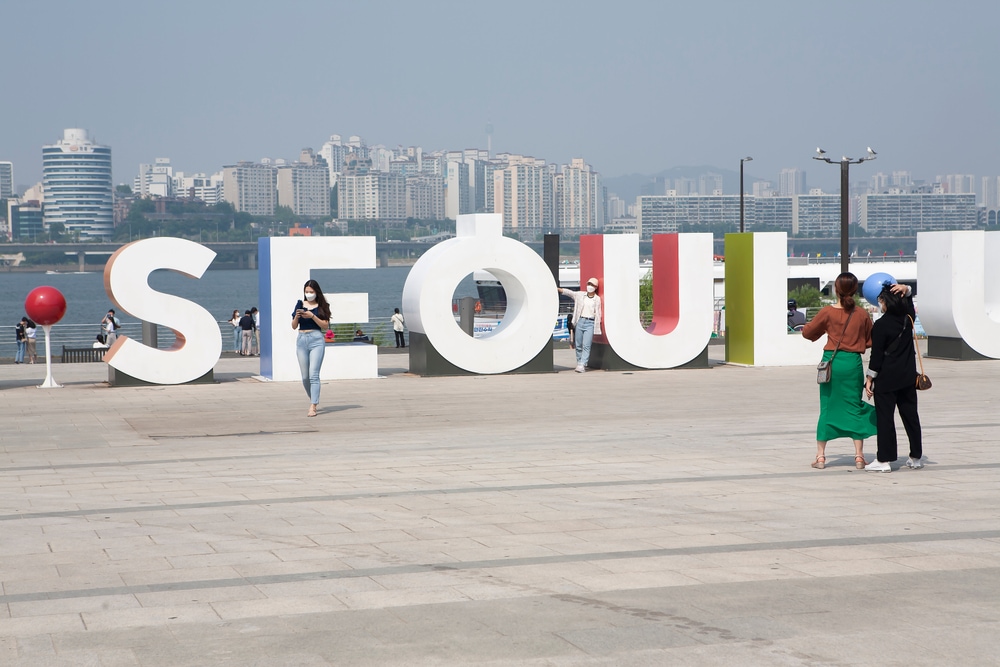 First, you have to schedule an appointment at the South Korean Embassy in New Delhi to apply for your visa. It is suggested to download the visa form online and fill it out in advance before visiting the Embassy. Submit the form along with the vital documents on the day of the visa appointment. South Korea visa for Indians can be made 1 month to 3 months before the departure date.
Remember, it can take around 5 to 15 working days to process the visa. So, you must apply in advance to avoid postponement in the travel plans.
Visa for South Korea from India – Price, and Requirements
A valid passport for a minimum of 6 months from the date of travel
Two passport size photographs
One visa form
Documents clarifying the reason for entry
Hotel confirmation
Confirmed return air ticket
Fee payment
Proof of adequate funds for the entire stay
In addition, tourists need additional documents, including a PCR test report and health declaration for South Korea.
Chances of Visa Cancellation
Before applying for a South Korea visa for an Indian passport, ensure that you meet the eligibility criteria to avoid the risk of rejection. Several reasons can lead to the termination of a visa. Some of the common reasons include:
False or incomplete information
Documents do not match the requirements
The applicant is suspected of indulging in a crime or any illegal activity
The person does not meet the criteria for the type of visa chosen
Health problems and concerns over the travellers suffering from an infectious disease
If a person takes up work or employment on a visitor visa
You must fill out the application form carefully with all genuine details to avoid visa rejection. The information needs to match the passport and supporting documents.
South Korea Visa for Indian Tourists – Extension Policy
You can get single or multiple entry visas for a short stay of 30 to 90 days. Those who wish to stay there beyond the visa expiry date need to apply for an extension. For a visa extension, you need to visit the South Korea immigration office in Seoul. Tourists from India will be asked to complete an application form again, submit all the documents and proof of the reason to stay in the country for a longer duration. The immigration officers will decide whether to extend the visa or not.
Once you know all the details about the application process and an eligibility criterion, getting a South Korea visa for Indians becomes quite simple.