Reading Time:
9
minutes
Travel makes you a storyteller. Every time you travel, you keep getting a premise to build a story on. Being in the tourism industry, I am fortunate to have travelled to a few places. Every time, each trip has given me memories to tell stories. In August of 2019, my friends, my sister and I decided to go to Singapore to take a break from our daily routine.
We started the planning to book our Singapore Tour Package. It was very shaky, uncertain. It came to a point where our trip almost didn't happen. But, determined and persistent, we kept planning. The plan was finally on. For some, it was the first-ever flight, whereas, for others, it was their first international flight. Personally, it was my second time travelling to Singapore. To say we were excited would have been an understatement.
The visa documentation, the bookings and reservations were all happening enthusiastically. The tour was for 5 Nights and 6 Days. We booked the flight tickets, accommodations, tickets for selective sightseeing in Singapore and did the visa procedure from Veena World. And the team gave us the best help. We were going to manage the internal travelling and the remaining sightseeing on our own on arrival in Singapore. And just like that, on August 21st 2019, we were on our way to the 'Lion City'.
Once we landed at the Singapore Changi airport, we went to the travel help desk to understand how things work and things to do in Singapore. They suggested we take the Singapore Tourist Pass, also known as the STP. The STP enabled us to use all public transport systems, including the bus and the Mass Rapid Transport (MRT). MRT is their underground train tube line that connects every corner of Singapore through a network.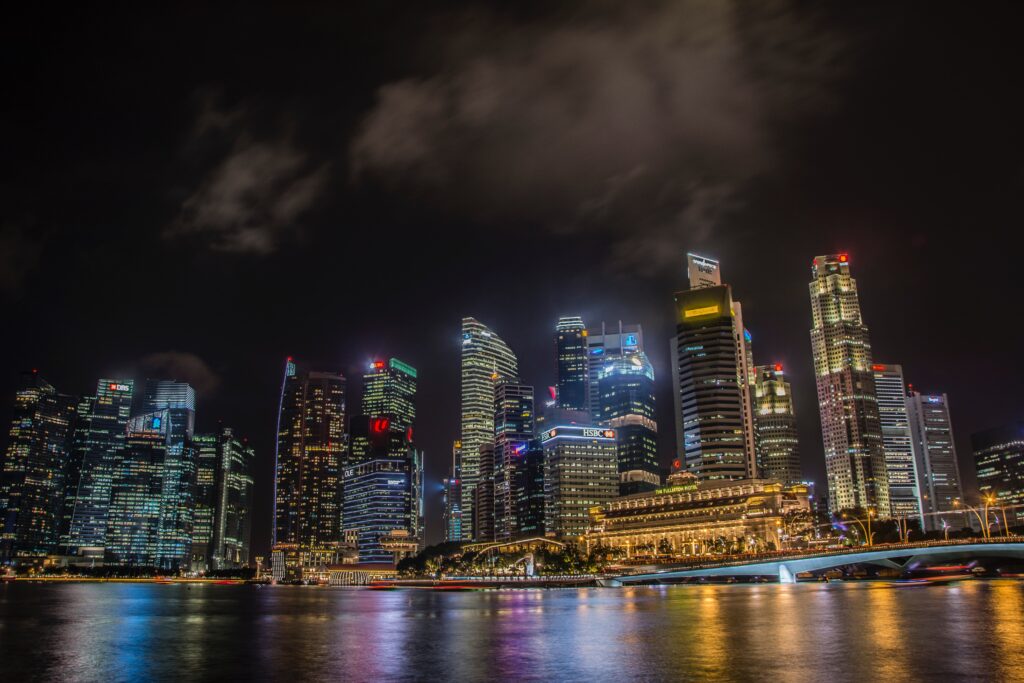 We were staying at a hotel on Rangoon Road near Little India. It was the best decision. Since we were close to Little India, we could easily access the MRT stations or buses and travel all through Singapore. And boy, did we make full use of it! We used to spend the whole day exploring and having fun. And even though it was a customized tour, and we were on our own, never once did we feel unsafe or uncomfortable. From strolling at the banks of the Singapore River eating the Bingsu (shaved ice with syrups on it), going on a heritage walking tour to Chinatown and visiting the only water well in Singapore, we did many offbeat activities. We used to plan the day to do the decided sightseeing and then later explore random places. One of the best experiences was watching the light-and-sound shows at the Marina Bay Waterfront, Gardens by the Bay and Sentosa Island, respectively. We also took a Bum Boat ride from Marina Bay Waterfront to Clarke Quay. Clarke Quay is one of the most happening places, especially if you love good food, good music and chilling by the riverfront. They also have some amazing Asian dishes from Vietnam, Thailand, Indonesia, Malaysia, Cambodia and more. Honestly, the food in Singapore is so good, you just want to keep eating. As an amusement park lover, going to Universal Studios made me the happiest. The roller coasters, the food and the overall experience never fails to make me feel like I am at the top of the world. Speaking of the top of world experiences, Marina Bay Sands Sky Deck was one of the most memorable experiences. The Marina Bay Sands is an icon of Singapore. And going on its sky deck and getting a bird's eye view of the stunning city was a surreal experience. To keep the spirits high, we also had the famous Singapore Sling. Even to this date, I sometimes reminisce about the wonderful experience and long to go back. We decided to stay on Sentosa Island for one night. And for the whole day, we went to do several activities like the Luge Ride, Cable Car Ride, exploring the Madame Tussauds Museum and more. The stay in Sentosa where our hotel was facing the beach and we got a beach view from our rooms is a picture I want to treasure forever.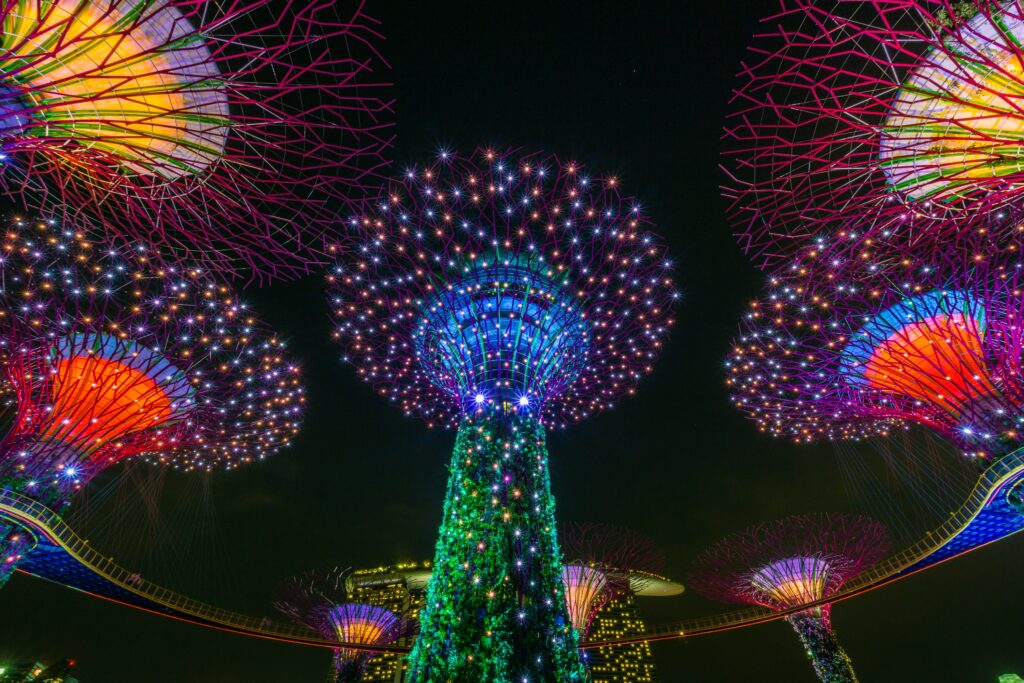 I still remember the last evening that we had at Sentosa Island. We had just finished watching the spectacular light&sound show, had stuffed ourselves with delicious food (I had the best Korean Fried Chicken and Singaporean Curry) and were almost on the verge of sleeping. But since we didn't want the time to go to waste, we decided to take a stroll on the beach. It was probably one of the best evenings of my life. The beach was full of people yet somehow it didn't seem crowded. Since the weather was amazing, some people were having late-night picnics. And then there were some with their families and some were by themselves. There was music coming from some speakers at a distance, the refreshing breeze was blessing everyone after a hot day. I was surrounded by the chatter and laughter of my favourite people and also many strangers. It is a feeling that I could probably never describe in words but all I knew was at that moment, I was the happiest. I realised how wonderful travelling to different places is. How enriching it is to our soul. We were all unaware of the future, but we were all very hopeful about life always taking us on many such wonderful journeys.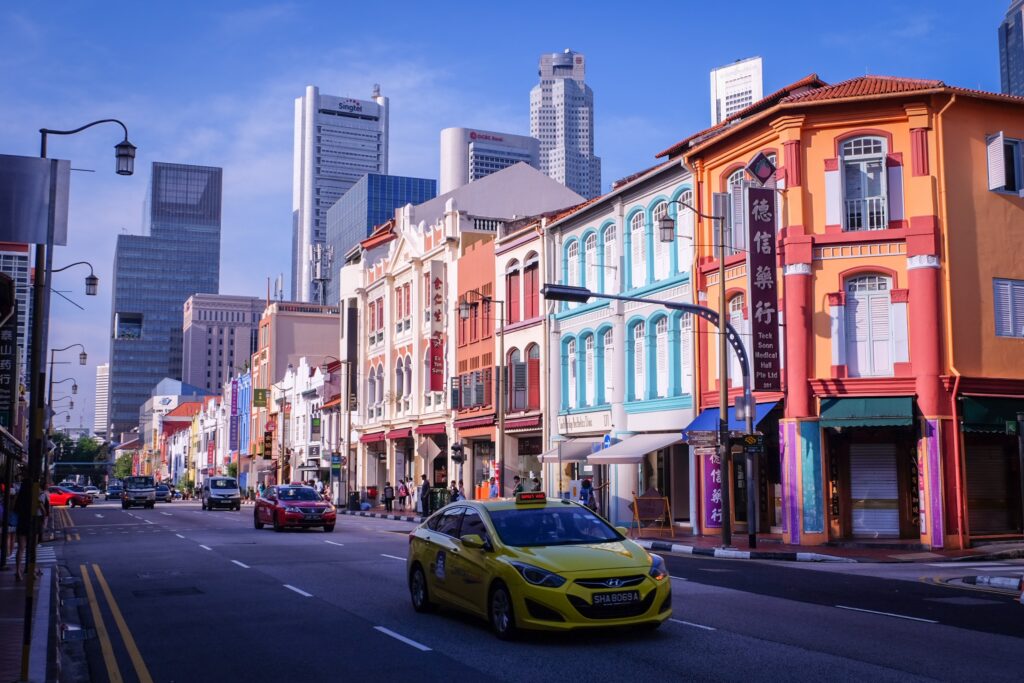 During the walking tour, we literally walked ¼th of the city. Interacting with locals, getting to know their stories and experiences gave us insight like no other. One of our walking Singapore tour guides told us that she feels sad that Singaporeans are often perceived as rude people even when they are not. And I totally agreed with her. We had several experiences where the local people have been very sweet and helpful. They are passionate about their country and their culture. And I will forever be thankful for those people who made the holiday more memorable than we ever expected.
The return was with a heavy heart! But Singapore being the generous host it is, did not let us go without showing us one of the most breathtaking sites – The Jewel Waterfall at Changi Airport. For probably the billionth time, I was awed by the beauty of this jewel. There is so much to speak about this holiday and fitting it in just one blog is not possible. Maybe one day, I will be able to do it!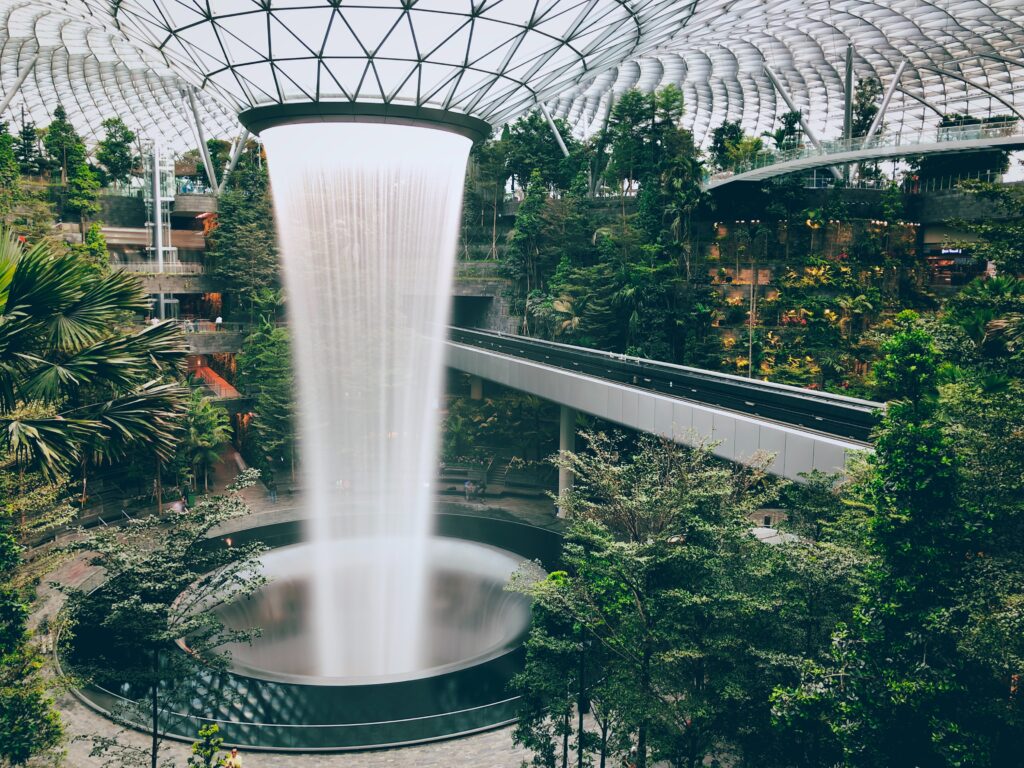 A part of my heart will always be in Singapore. In just 2 different trips to this Garden City, I saw such varied sides of it. And for this wholesome experience, I will always be grateful! Singapore is a place that stays with you long after you have returned home. I like to say that even after you leave Singapore, Singapore never leaves you.