Reading Time:
19
minutes
Known as the 'Lion City', Singapore is one of the fastest growing economies and South East Asia's most modern and dynamic country! It is a beautiful amalgamation of different cultures, architectural styles, stunning wildlife parks, nature reserves, thrilling amusement parks and amazing shopping avenues! An island city-state, Singapore is located at the end of the Malayan Peninsula between Malaysia and Indonesia. It is an entirely different world with amazing experiences! With many beautiful places to see in Singapore, visiting all of them in one trip can be a bit of a challenge. Hence, we have listed down 15 attractions of Singapore that can be covered in 1 amazing trip to the 'Lion City':
1.) Singapore Zoo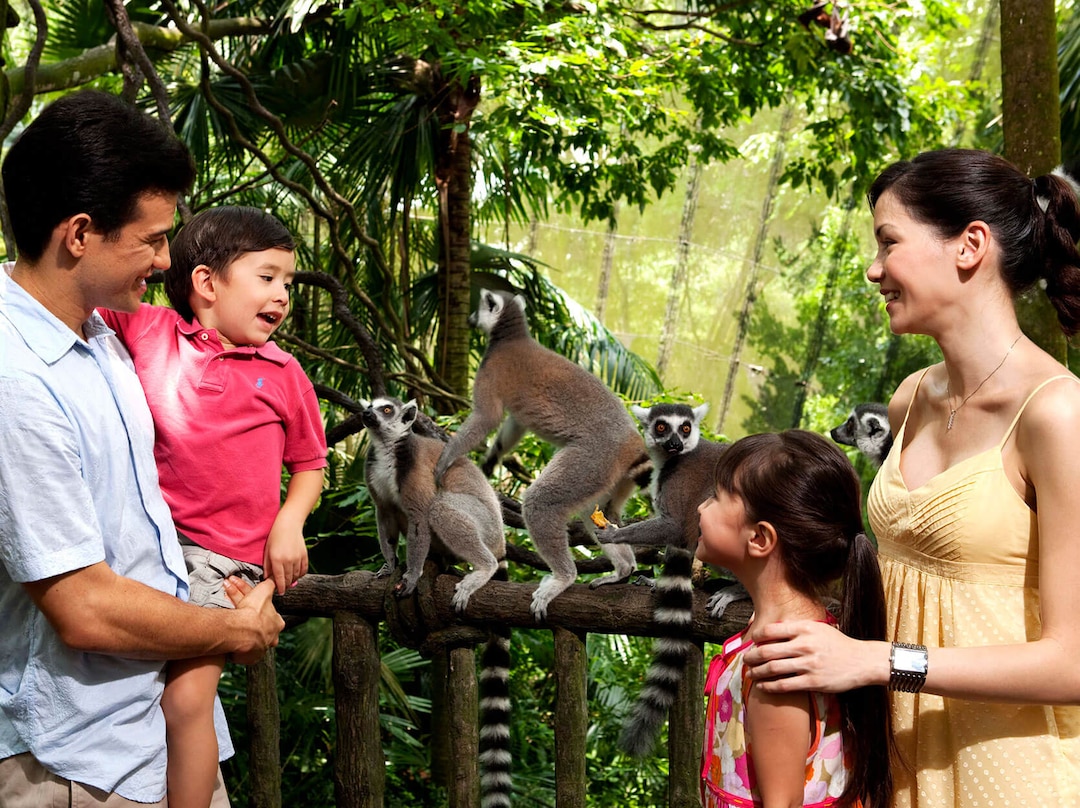 How would you feel if we told you, that you can get up-close with different kinds of animals in a zoo? Exciting, isn't it? Singapore Zoo prides on the fact that it lets its animals roam freely in their natural habitat. With naturalistic enclosures, you can get up-close with orangutans, two-toed sloths and pygmy hippos. This 26-hectare wildlife park has over 2800 inhabitants from over 300 species. It has 6 zones to choose from – Fragile Forest, Great Rift Valley of Ethiopia, Treetops Trail, RepTopia, Australasia and Frozen Tundra. It even houses the first polar bear to have been born in the Tropics, Inuka. Walk amidst grey kangaroos and wallabies and get a feel of Australia or fancy a breakfast with the orangutans! Feed elephants or giraffes, or maybe take a look at the mighty white tiger! They also have a submerged exhibition for visitors to enjoy life under water and watch pygmy hippos or crocodiles and glass observatories to look at cheetahs and lions. One of the most exciting places in Singapore, it is a must-visit during your Singapore trip.
2.) Merlion Park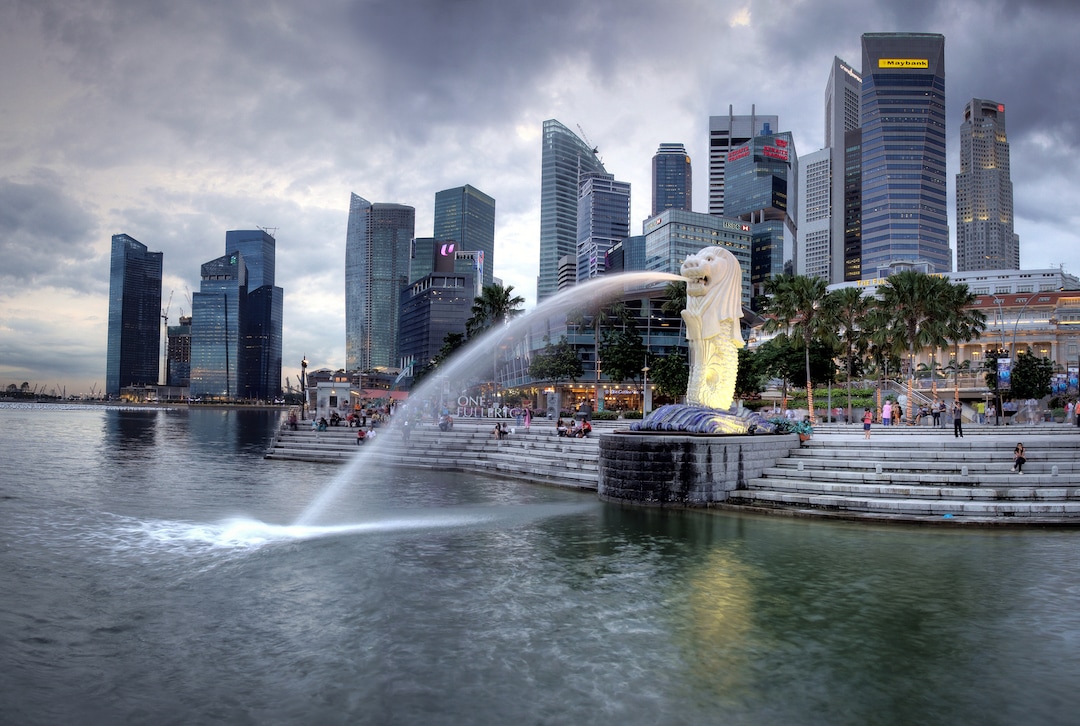 The majestic Merlion is the symbol of Singapore! Half lion and half mermaid with a roaring fountain gushing from its mouth, this masterpiece completes Singapore. It is safe to say that, any of the Singapore packages would not be complete without the inclusion of this incredible icon that gives Singapore its unique nickname of 'Lion City'. The Merlion symbolises Singapore; while the body represents Singapore's ancient business, fishing, the head represents the meaning of Singapore's original name 'Singapura' meaning 'the Lion City'. The Merlion Park is situated at the waterfront, in the centre of the city at Marina Bay. Standing tall at 28 ft., the Merlion weighs over 63,000 kgs! Situated in front of the most romantic spot in Singapore, the Marina Bay, you can visit the Merlion Park with your partner and enjoy a quiet time near the waterfront. With its beautiful settings, you can enjoy a number of picture-perfect moments at the Merlion Park. Visit Merlion Park with your partner and carry home a bundle of memories and pictures from this iconic point. If you are planning a Singapore trip with your partner, you can check our Singapore honeymoon package or you can book our group Singapore holiday packages for an amazing trip with your friends and family, right here!
3.) Sentosa Island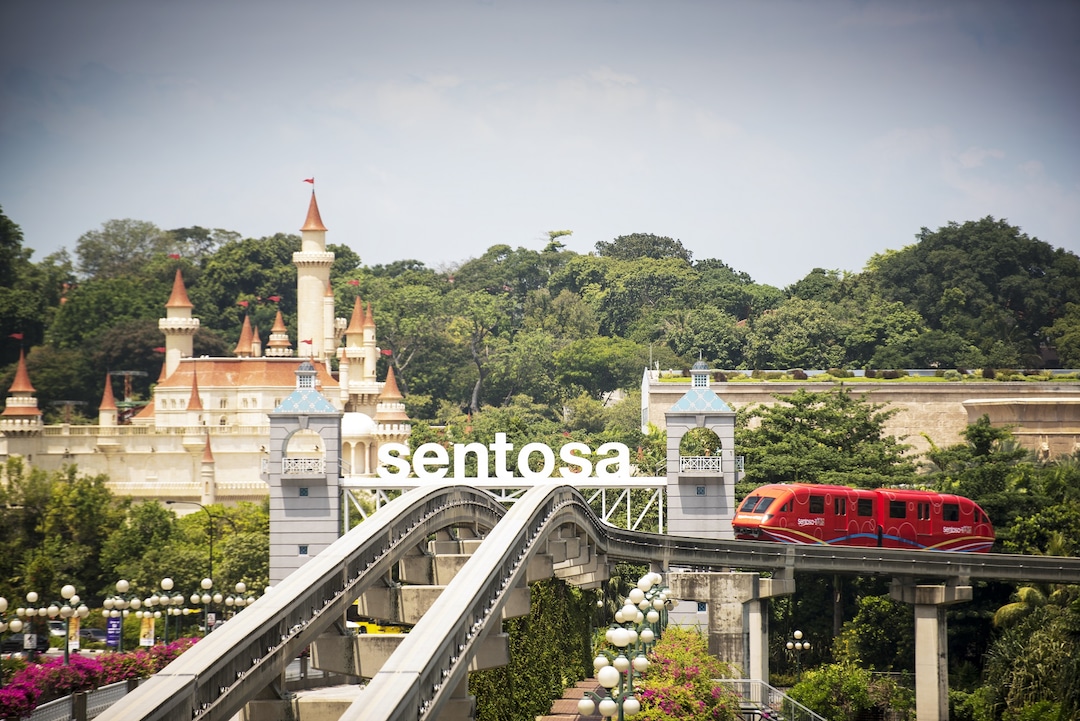 One of the most famous places in Singapore is the Sentosa Island. A fun island situated just half a kilometre away from the southern tip of the main island of Singapore, Sentosa Island can be reached by road, cable car, pedestrian boardwalk and monorail. Sentosa Island was solely built to offer excitement and recreation. A must-visit place during your Singapore holiday, it forms an essential part of any of our Singapore packages! Get your adrenaline rushing at the MegaAdventure Park with MegaZip, MegaWall, MegaClimb and MegaJump or skydive safely at the world's largest themed wind tunnel for indoor skydiving at IFly Singapore. Pose next to celebrities and eminent personalities at the Madame Tussauds Wax Museum, Singapore or let your imagination run wild at the Trick Eye Museum Singapore, a renowned optical art museum which makes use of Augmented Reality Technology. Sentosa Island is an island full of thrill, excitement, adventure and will leave you astounded by the end of the day. Plan your Singapore trip around this land of thrill and excitement. You can check our Singapore travel packages right away!
4.) Universal Studios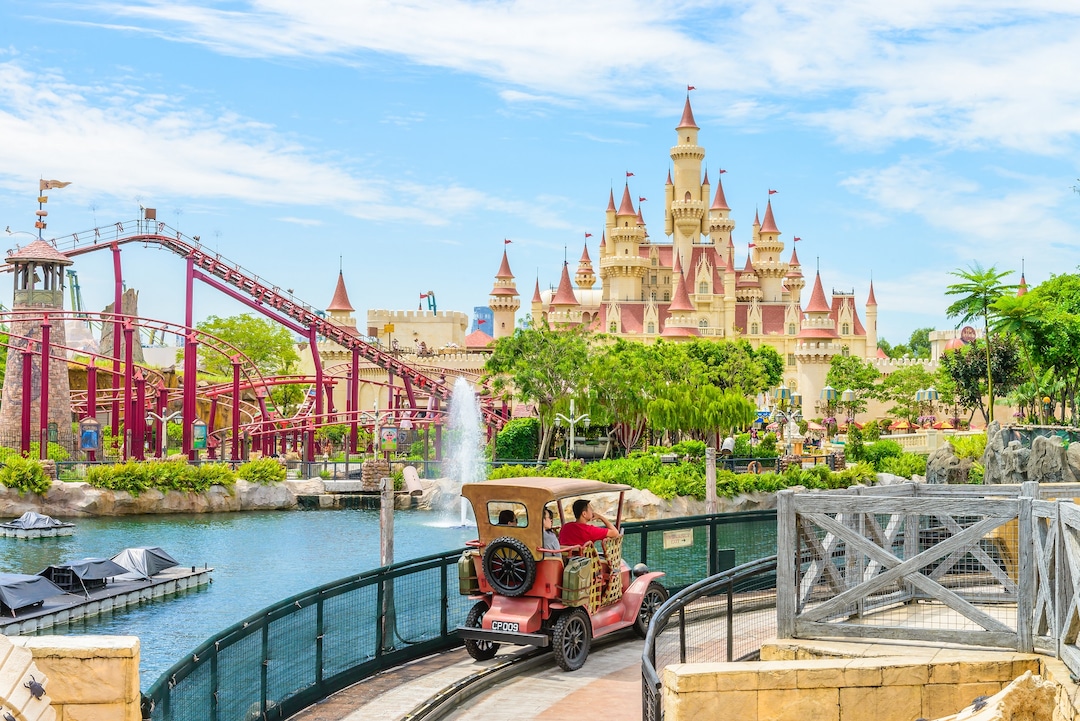 This Hollywood themed park is the first of its kind in South-East Asia and one of the most exciting places on your Singapore holiday. Construction of Universal Studios, Singapore began in the year 2008 and was completed in two years. It features 24 rides with shows and attractions in seven themed zones. Each zone is based on a blockbuster film or a television show and has its own unique attractions. With thrilling rides, delectable cuisine and a place full of fun, Universal Studios, Singapore is a world on its own! If you and your partner love to enjoy an adventurous holiday full of fun and excitement, don't forget to include this extraordinary place in your Singapore honeymoon package. Thrilling and adventurous, this theme park is sure to get your adrenaline rushing. If you are planning to visit Singapore with your family or friends check our Singapore tour package to enjoy the best of the Lion City!
5.) Night Safari Nocturnal Wildlife Park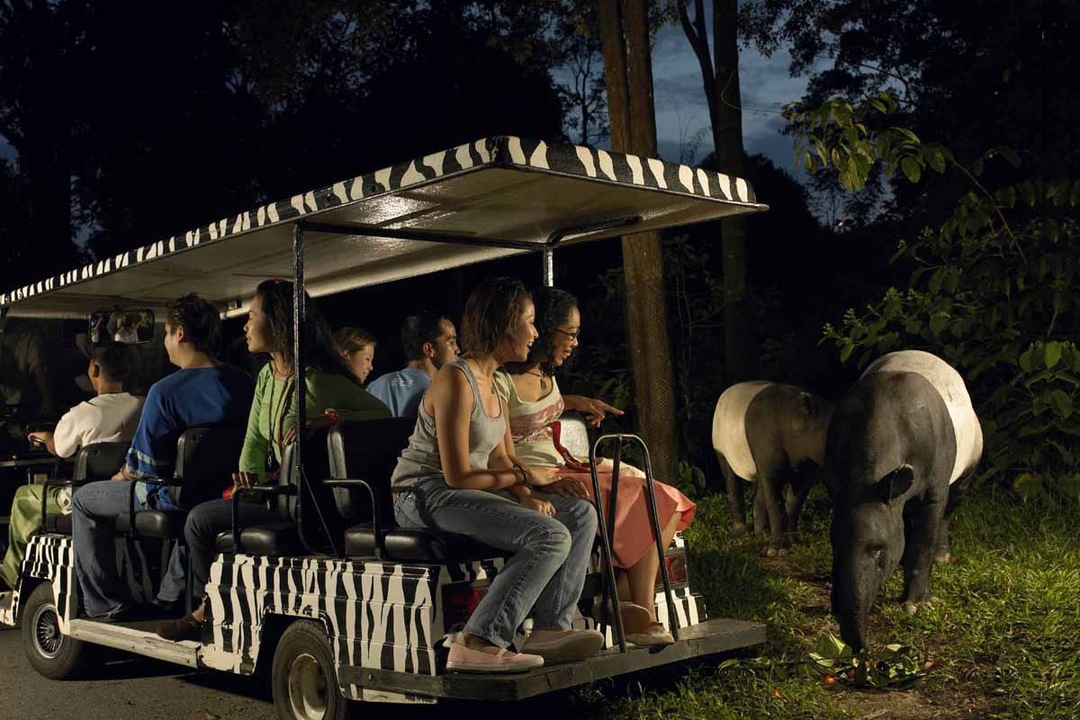 The world's first nocturnal zoo, Night Safari is home to animals which are usually active at night. It is one of the most famous attractions in Singapore sightseeing. The Night Safari uses specially designed lighting to mimic moonlight so that you can take a better look at the animals. Photography, however, can be a bit of a problem unless you are an experienced photographer and are used to clicking pictures in the dark. The night safari is open from 7.30 pm until midnight. The ride lasts for about 40 minutes and takes you through 7 geographical zones of the world. You can also take the walking trail after the tram ride and take an up-close look at the fishing cats, leopards, lions and more. Explore the Night Safari Nocturnal Wildlife Park as part of your Singapore tour package!
6.) Marina Bay
A 360- hectare extension of the Central Business District, Marina Bay is one of the trendiest and most stylish areas of Singapore. With stunning views, Marina Bay acts as a beautiful getaway for couples. Couples can enjoy coffee or dine in trendy restaurants and enjoy the sight of tall, beautiful, lit up skyscrapers dotting the marvellous skyline or maybe just walk along the scenic waterfront promenade. The promenade is decorated with some artistic sculptures till the water's edge at Marina Reservoir. You may also come across kite flyers, dragon boat races and even musical performances! Marina Bay is a must-visit spot in your Singapore tour package. For an incredible experience with your better half, check out our amazing Singapore honeymoon package and get ready to create everlasting memories!
7.) Gardens by the Bay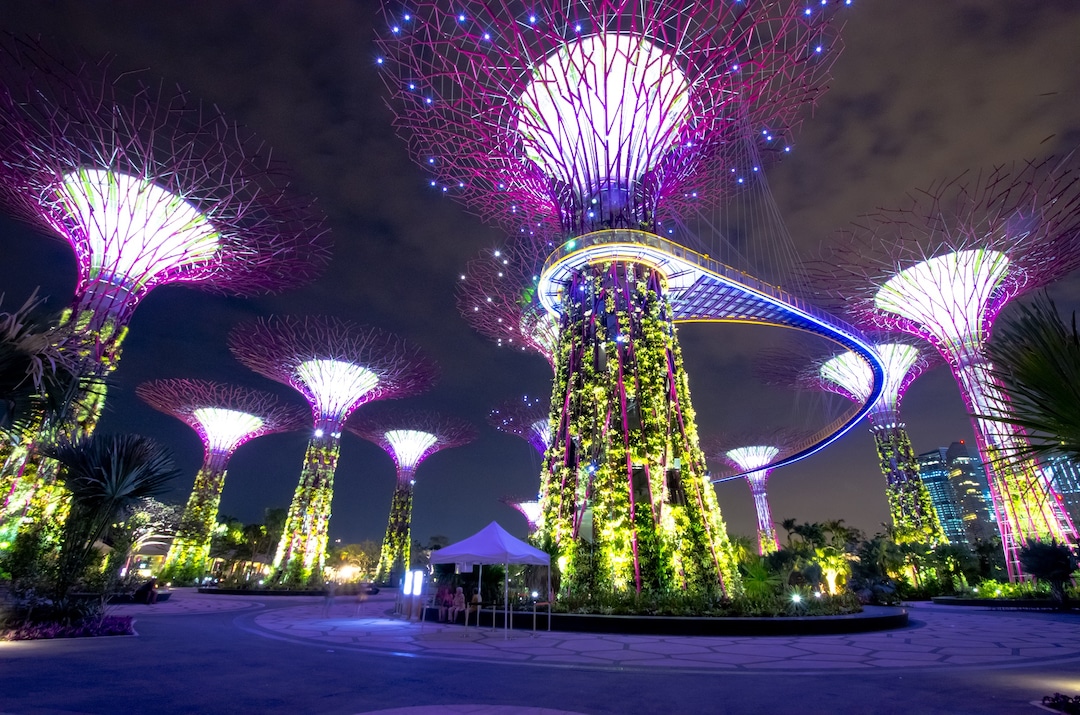 Spread across 101 hectares is Singapore's most famous – Gardens by the Bay, a nature park in central Singapore. It is a part of a strategy by the Singapore Government to transform Singapore from 'Garden City' to 'City in the Garden'! Gardens by the Bay houses some of the most diverse variety of flowers, plants and vegetation. Walk through the Flower Dome and be amazed by the different plants and flowers from the Mediterranean and semi-arid regions or step into the Cloud forest to know about hidden floral gems in our world and why they are disappearing so fast. You can maybe take a scenic stroll on the OCBC Skywalk or stand in awe of the stunning Supertree Groves! Gardens by the Bay has a lot to offer to all its visitors. Carry home a bundle of memories on this stop of your Singapore holiday. To make this extraordinary manmade wonder, a part of your Singapore journey, book our Singapore travel packages right here.
8.) Little India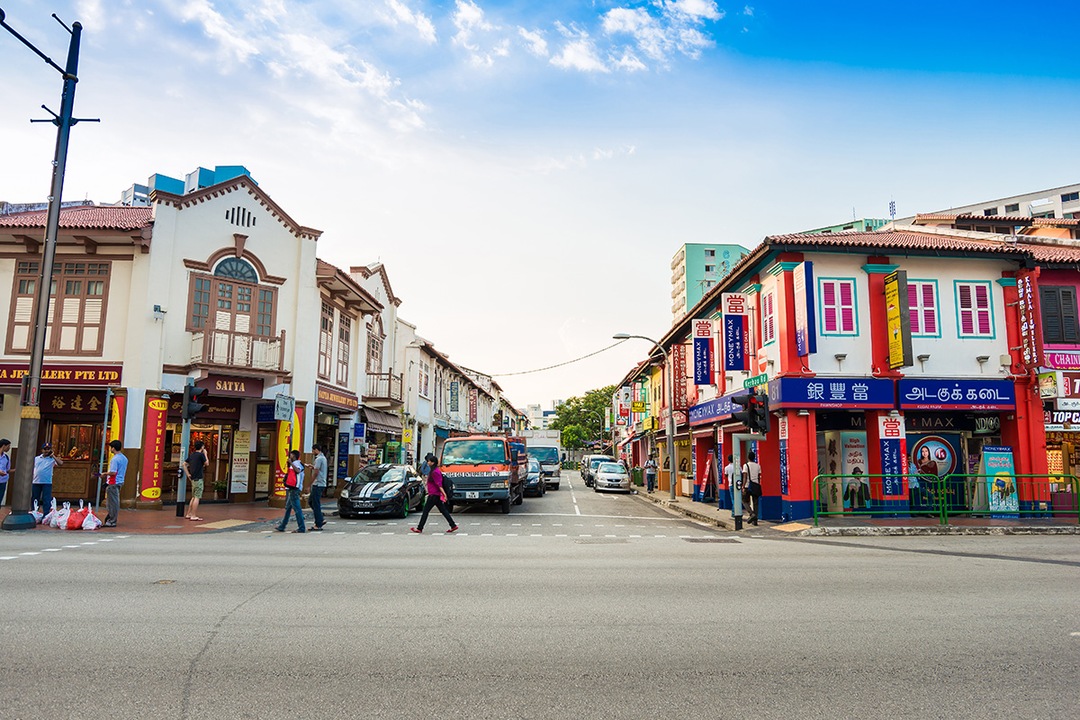 Craving for Indian food in Singapore? Head to Little India where you can find some delicious Indian cuisine. From Roti Paratha to Chicken Tikka and from Palak Paneer to Dum Biryani, you will find everything here! You can also visit the most iconic temple in Little India, Sri Veeramakaliamman Temple. Built in the year 1881, this is the oldest temple in Singapore and is dedicated to Sri Veeramakaliamman, a goddess and destroyer of evil. You can explore the rows of Indian shops selling everything from aromatic spices to glittering gold. It makes up for a pretty picture perfect spot. Get ready to find the very lively and very colourful little pocket of India, right in the middle of Singapore with our Singapore packages!
9.) Chinatown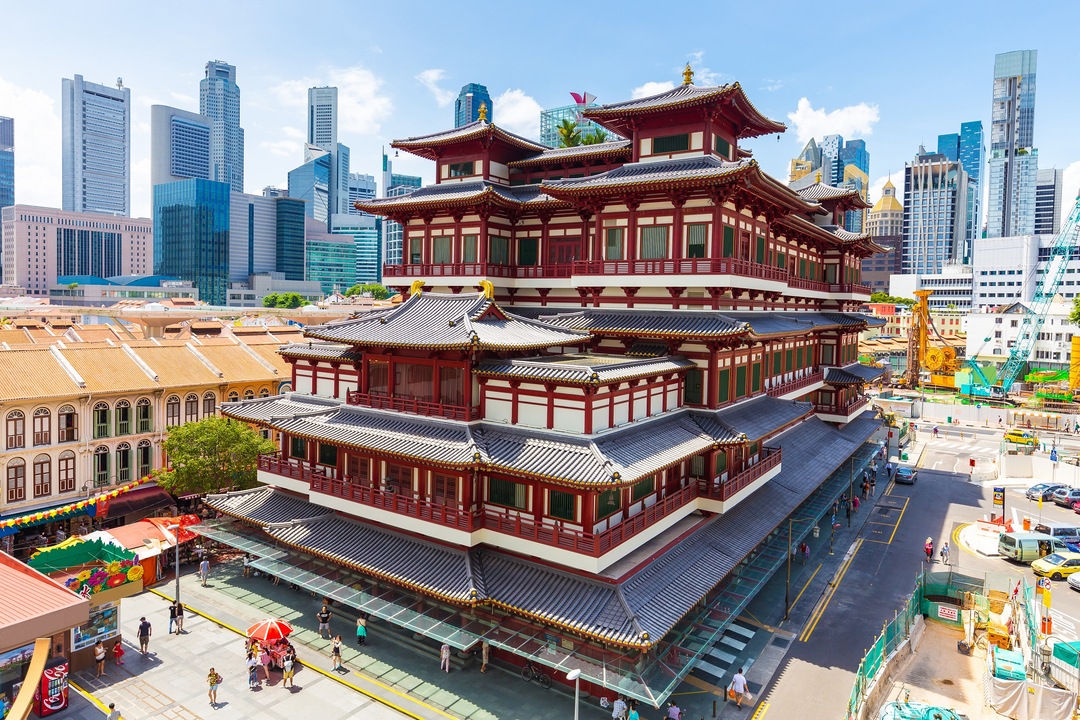 Visit Chinatown to get a sneak-peek into the day-to-day lives of the Chinese people. Chinatown is a historical district where early Chinese immigrants lived and gathered. Walk down the streets of Chinatown and maybe shop for some traditional Chinese herbs or souvenirs. You can also visit the Buddha Tooth Relic Temple, a magnificent temple with stunning architecture and a two-metre tall gold stupa that weighs 420 kgs. Chinatown is one of the must-visit places to understand how different communities live in harmony! If you are planning a trip to Singapore, check out our Singapore holiday packages right here and don't forget to make Chinatown a part of your Singapore experience!
10.) Changi Chapel and Museum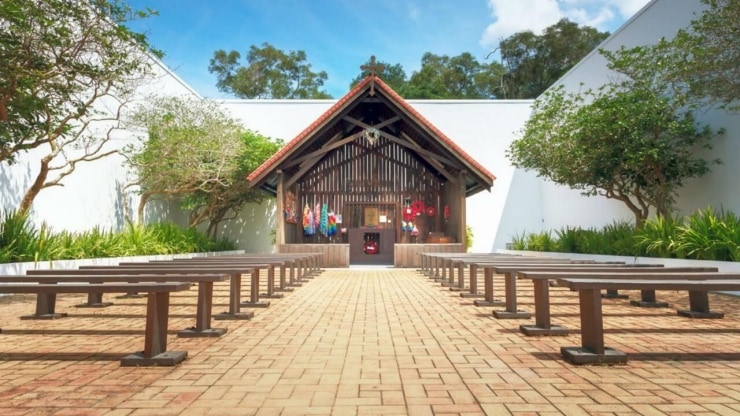 The Changi Chapel and Museum honours the Allied Prisoners of World War II, who suffered horrific treatment at the hands of the Japanese. Visitors can look at photographs, drawings and letters, recounting suffering, resilience and hope, by prisoners and take a 45-min guided tour of the museum. The Changi Chapel, on the other hand, was built by the inmates as a sign of solidarity. It is a sombre reminder of the dark period and sheds light on the emotional events that unfolded here. For a historic walk down memory lane, make the Changi Chapel and Museum, a must-visit part of your Singapore tour package.
11.) Orchard Road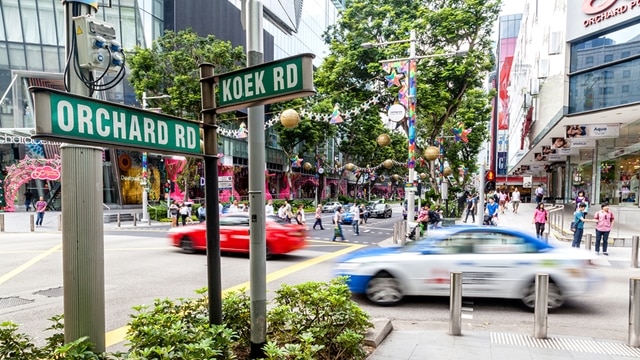 Dotted with malls, stores and eateries, Orchard Road is a 2.2km stretch of paradise for shoppers! Even an entire day wouldn't suffice for you to visit all the shopping malls on this iconic shopping street. You can find the most prestigious brands at Orchard Road. From women's fashion to rare basketball jerseys, Orchard Road is the go-to option for exclusive shopping in Singapore. Orchard Road once was home to nutmeg and fruit orchards, which is how the road got its name. Enjoy a wonderful day buying gifts for your loved one in this shopper's paradise. Planning a trip to Singapore? Check our Singapore tour packages from India here.
12.) Singapore Flyer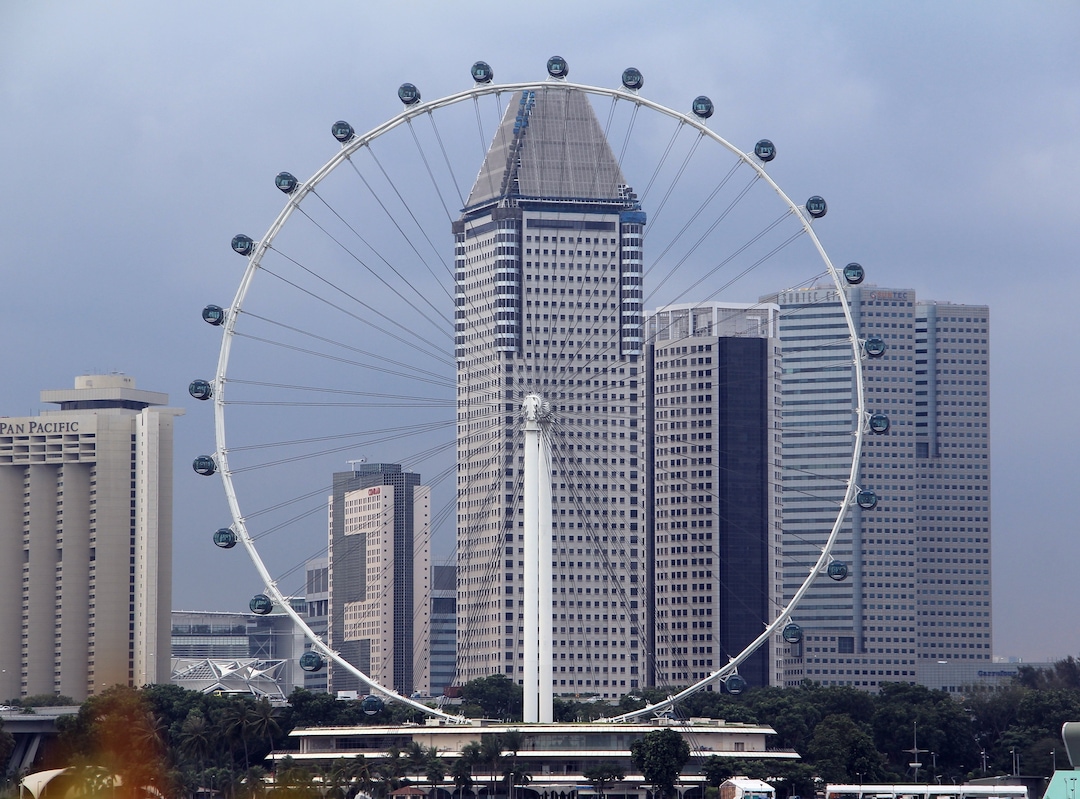 Feel on top of the world as you take a ride in one of the world's largest observation wheels, the Singapore Flyer. Built in 2008, after two and a half years of construction, the Singapore Flyer today is one of the most famous attractions of Singapore. With a height of 541 feet, the Singapore Flyer can accommodate around 780 passengers. Take your loved one on a ride in the Singapore Flyer and maybe order a bottle of champagne along with a romantic dinner. This is one of the must-do experiences during your Singapore holiday. For an exclusive experience that will be etched in your heart and mind forever, you can make the Singapore Flyer a part of your customized Singapore honeymoon package right away!
13.) Jurong Bird Park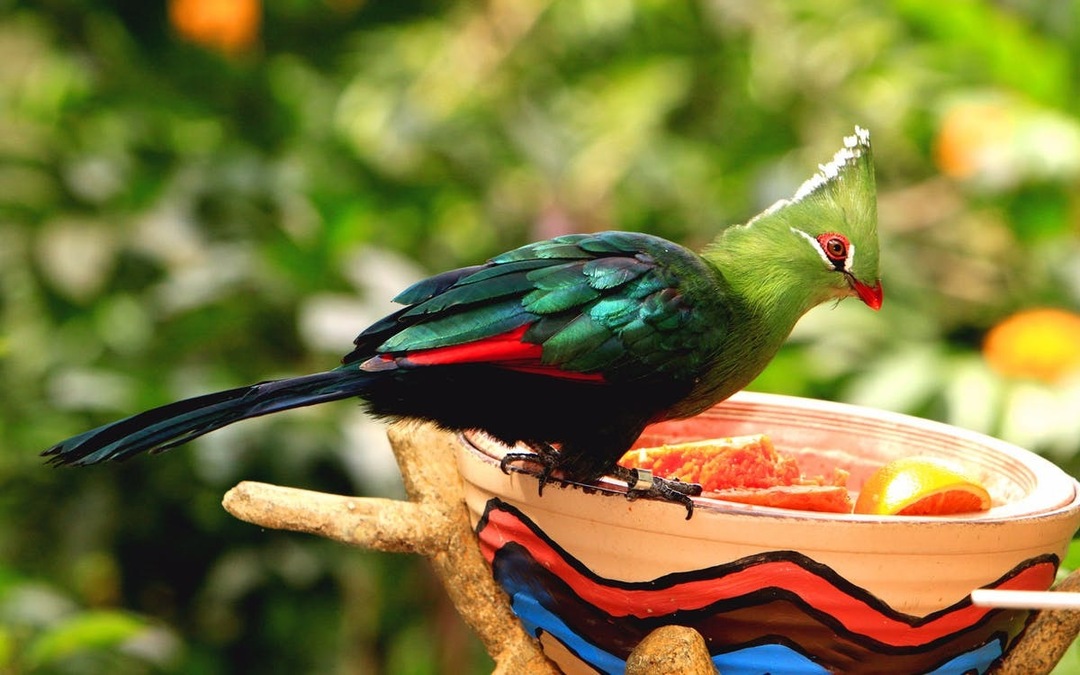 Imagine an up-close encounter with the prettiest and rarest of birds! That's Jurong Bird Park for you! Spread across over 20 hectares, Jurong Bird Park is home to over 5,000 birds from around 400 species. Wow, that is some number! The star attractions in this park include the Waterfall Aviary, one of the world's largest walk-in aviaries that is home to almost 600 birds and a 30-metre high waterfall, the Penguin Coast, the Pelican Cove and Wings of Asia along with Hornbills and Toucans. It also houses a breeding and research centre. You can see birds like the Great Blue Turaco, Hyacinth Macaw, Rainbow Lorikeet, King Penguin and the African Penguin. Jurong Bird Park is a must-visit attraction on your Singapore sightseeing list. Don't forget to make this amazing bird experience a part of your Singapore journey and book your Singapore holiday package right here!
14.) Madame Tussauds Wax Museum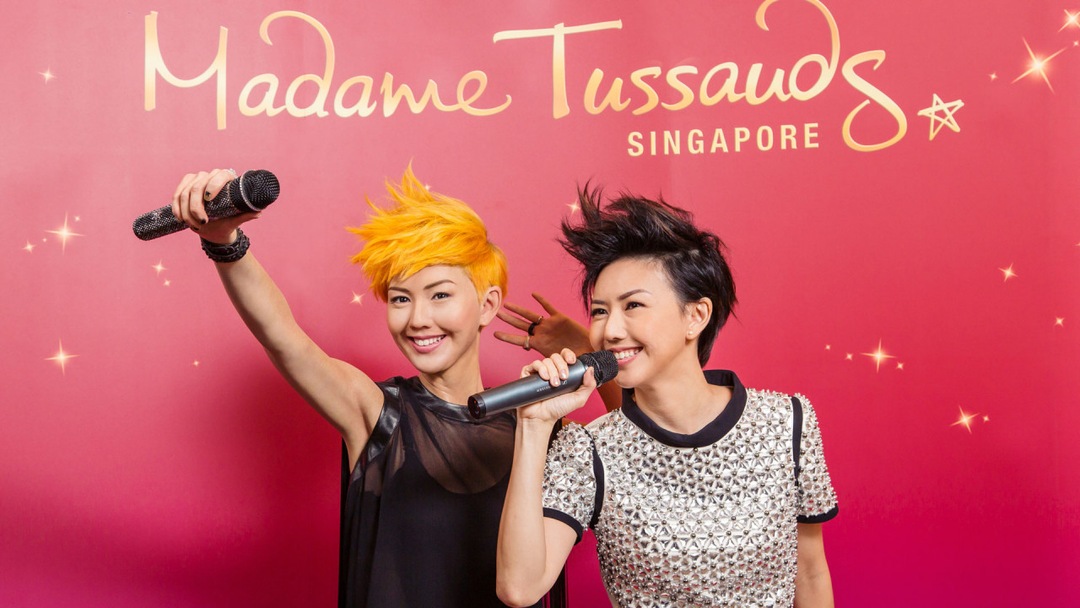 Rub shoulders with the most famous personalities in the world, all under one roof at the Madame Tussauds Wax Museum in Singapore. It officially opened on 25th October 2014 and is the seventh Asian branch of the Madame Tussauds Wax Museum chain of wax attractions. It is located on Sentosa Island, one of the most famous places in Singapore. It houses the wax figures of notable personalities like David Beckham, Shahrukh Khan, Johnny Depp, Lady Gaga, Madonna, Taylor Swift, Serena Williams, Muhammad Ali, Nelson Mandela, Marilyn Monroe, Elvis Presley, Michael Jackson and our very own Mahatma Gandhi and Narendra Modi. It also has Asia's first Marvel 4D Cinema! Meet your superhero, feel the thrill and transport straight into an action-packed film! With our incredible Singapore travel package, get a chance to pose and click pictures with your favourite stars and personalities!
15.) Singapore Botanic Gardens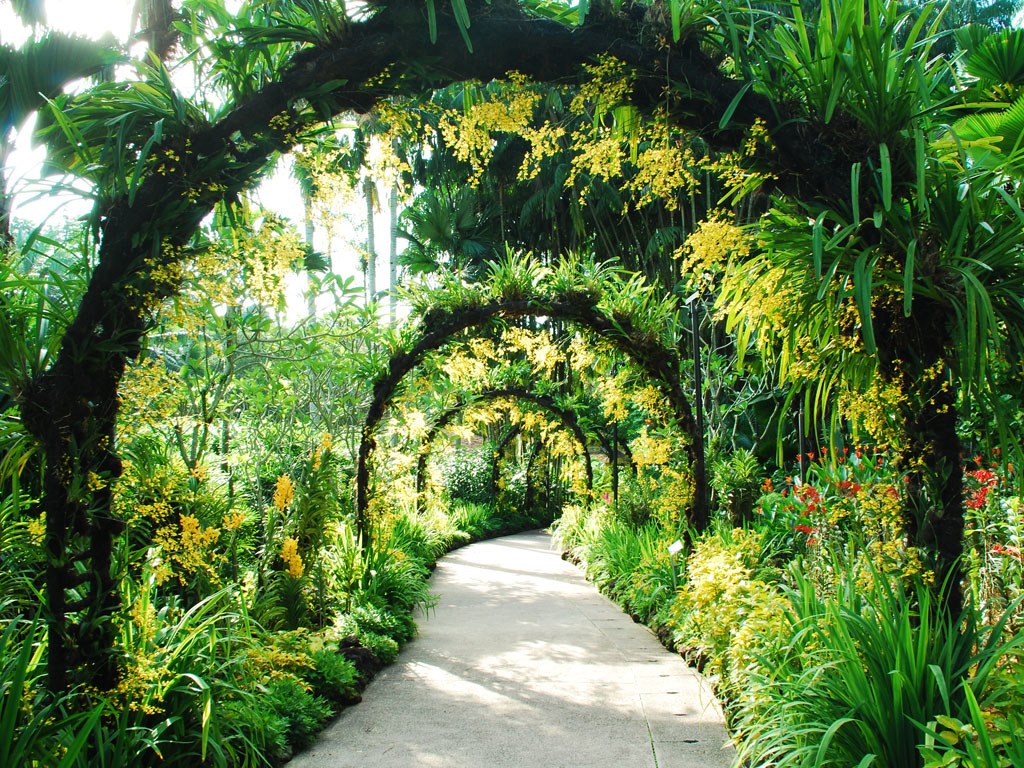 Singapore Botanic Gardens is a 159-year old tropical garden, located at the fringe of Singapore's Orchard Road. It is the only tropical garden in the world to be honoured as a UNESCO World Heritage Site. The Botanic Gardens were founded in the year 1859 by an agro-horticulture society and is the only garden in the world which is open from 5 a.m. to midnight every day. Spread over 82 hectares, the Botanic Garden houses over 10,000 species of flora and an array of horticultural attractions with a rich history and a wonderful plant collection. You can go on a walking trail in the Botanic Garden or opt for a guided tour. Either way, it is one of the most stunning spots in Singapore and a must visit during your Singapore sightseeing. For an unforgettable experience of Singapore's rich floral and plant diversity, be a part of our customized Singapore packages or Singapore tour packages from India.
Singapore is an amalgamation of ancient richness and contemporary life! It openly celebrates its diversity with different cultures and several religions living together in harmony. As much as it is making advancements in a modern contemporary life, it holds on to its roots and history that give you a wonderful glimpse of Singapore, as we know it!