Reading Time:
15
minutes
Australia is the only country in the world which is also a continent in itself. It's a vast country and the list of things that you can see and do here is quite endless. This land is known for its exquisite ambience and exotic atmosphere waiting to amaze every visitor. With the scorching heat of summer, the desire of escaping into this paradise becomes stronger! Every Australia tour package is known for flaunting Australia's greenery, rainforests and nature trails prove to be a wonderful contrast to the bustling metropolises of mainland Australia. Australia tour packages are also a popular food and wine destination. An eclectic blend of city and surrounds can make your summer holiday very special along with places to visit in Australia. Australia is a land of eccentric natural beauty. The breath-taking beauty of this land belongs to the mountains, land, wildlife and even the tranquil oceans. Travelling is known to bring people together as we grow with every tour. Every moment you spend in this land in this summer with holiday packages Australia, even if it's solo, connects you back to your true self. If it's with family, there's a celebration of togetherness. All of such one of a kind experiences in the world, graced as a part of this continent's legacy, can be lived this summer with our Australia tour packages. To help you choose the best picks this summer, here are few best places to visit in Australia along with the unique experiences that can make your trip unforgettable!
The best places to visit in Australia this summer are as follows:
Sydney
Famed for its scenic harbour, Sydney is the gateway city of Australia. Undeniably one of the most beautiful places to stay on Earth and experienced especially this summer is what Sydney can be rightly described as! The aesthetic synchronization of art, history and culture has given birth to an incredible heritage. Australia has been the island dream of almost every traveller and travelling to Australia without Sydney, is like waking up halfway through a beautiful dream! Thereby, making Sydney tour packages, music to your travel plans! Architectural marvels that successfully grabbed the attention of the world and made a mark as the identity of Australia itself! The remarkable harmony of the cityscapes blending into naturist landscapes, to give you perfect postcard photographs await you here with the Sydney tour package from India. The city is so beautiful that photos taken randomly at a go can easily narrate a story that unwinds its true shades. The symphony between nature and modernisation is an exceptional balance that adds a whole new spark to not only your summer trip but also life.
The places to visit in Sydney Australia are a part of the endless list that will leave you spoilt for choice this summer. The open restaurants, lively laughs and the exceptionally soothing climate, all come together in one place to make the city of Sydney. Enjoy your memorable Sydney tour package from India, as you witness the historic Rocks area, situated at the very base of the Harbour Bridge. Explore one of the most famous beaches in the world, Bondi Beach. The Blue Mountains and the Australian wildlife experience await you to discover their spectacular identity and encourage you to witness native wildlife whilst you explore world heritage-listed 'Blue Mountains National Park'. You can also experience the Blue Mountains along with the Jenolan Caves along with our Sydney tour packages! This is where along with the discovery of the world heritage treasurers of the Blue Mountains you can witness the breath-taking natural wonders of the Jenolan Caves. Port Stephens Dolphins & Dunes, the beautiful North Coast region of Port Stephens, with its diverse blue water paradise, its pristine waterways, golden sandy beaches, its eco diverse marina and National Parks is a must-see of Sydney which can be customised into your summer travel experience along with our Sydney tour packages.
Melbourne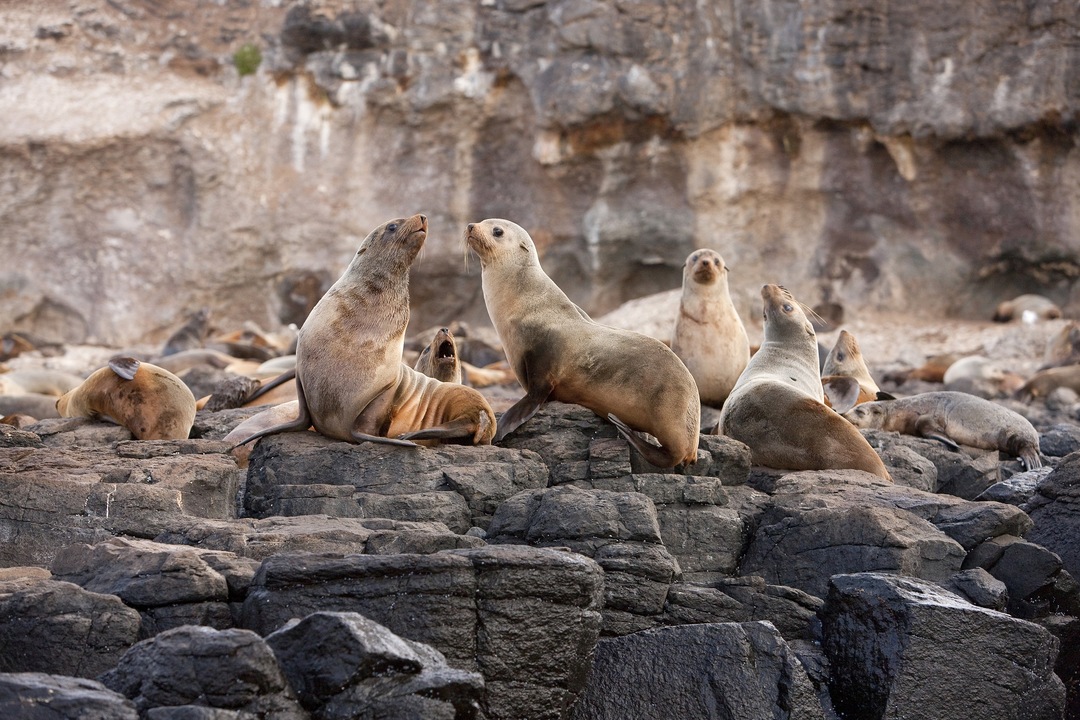 Melbourne is charged up with a dynamic radiance that lights the entire spirit of the city making it one of the top places to visit in Australia this summer. This spectacular city is a crucial inclusion of every trip to the land down under! The region full of picturesque, popular and yet offbeat places lies in this mystical land, full of flawless natural treasures and is the dearest summer choice of every travel enthusiast. Explore that city that brings the spirit of being alive to life! Experience the holiday packages Australia as it takes you through the lively streets, vibrant street arts, exceptional natural acoustics and the modernised balance, making this city's exploration a perfect of its kind! With Veena World's handcrafted Melbourne holiday packages, explore the garden city of Melbourne, view Bourke Street mall, St Paul's Cathedral, Melbourne Town Hall, Royal Botanic gardens, Fitzroy gardens and view the famous Melbourne cricket ground. In the evening transfer to Philip Island to see the 'famous penguin parade' where penguins march out of the sea to their homes.
The main highlight of Melbourne holiday packages will always be the stunning trails of small lanes and an array of open restaurants welcoming lively vibes and reverberating happy laughs, truly bringing the city to life. The city is home to unique producers of clothes and crafts for more than a century. The rhythmic balance of the natural and city life making your summer trip a perfect memory for a lifetime and also qualifies it to be one of the top famous places in Australia. Melbourne is famed for its exceptional café culture and also for its coffee which has been voted the best in the world! Crossing out Rome and Vienna too, off the list! This food lover's paradise has so much to offer in every aspect including flavour that it leaves a traveller soul spoilt for choice this summer.  Perhaps wandering through the lanes and arcades with unplanned trails of Melbourne is the best way to experience its unique atmosphere, is the best way of experiencing Melbourne.
Great Barrier Reef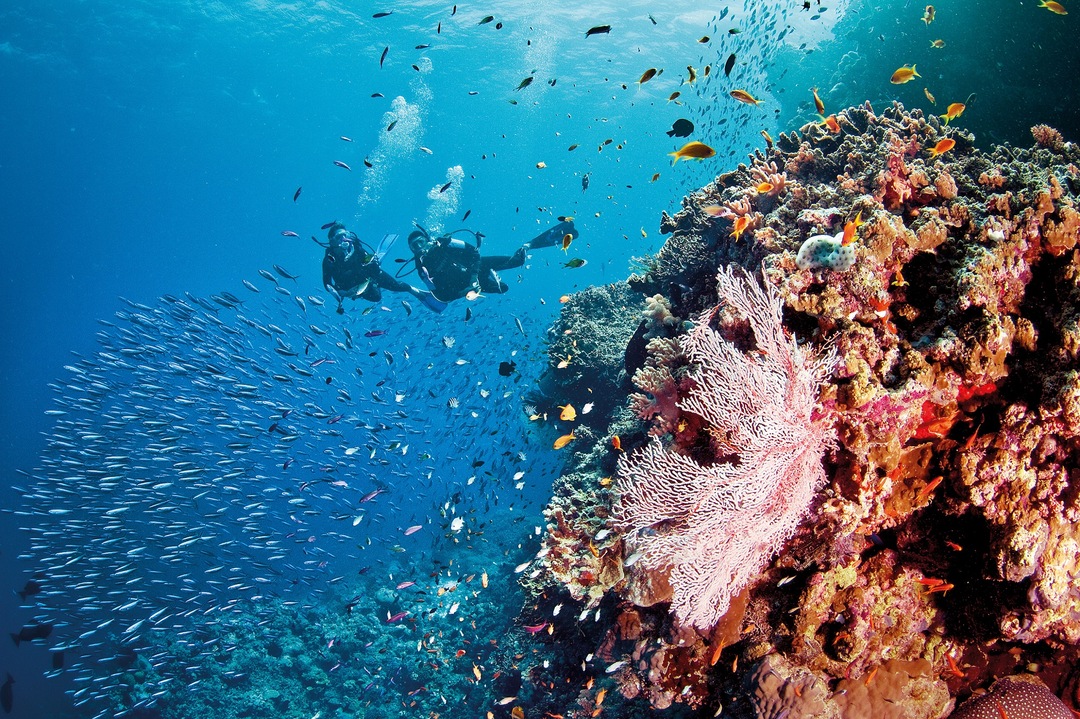 Stretching over 2300 kilometres, this natural icon is known to be so large that it can even be spotted from the outer space. Enriched with multiple species of aqua-life, the Great Barrier Reef is a harmonious home to the rarest kind of species. This largest living organism is the longest living specimen narrating the stories of planet Earth's evolution. With over 900 islands, Great Barrier Reef is the world's largest reef system. With over two million visitors each year, Great Barrier Reef is one of the most remarkable places to visit in Australia this summer. Great Barrier Reef tours are no doubt one of our most sacred natural treasures which are among the top priority list of summer destinations to see in our lifetime!
Dive into the ocean to witness this phenomenon yourself this summer. Indulge in snorkelling for a very relaxing and soothing experience that awaits you in this exceptional combination of natural and leisurely experiences blended together in a strong determination to define travel. This wonderfully rich ecosystem is blessed with iconic islands that form part of it. With our specially customised Great Barrier Reef tours explore this natural wonder of the world. Board your catamaran for an exciting day at the reef which makes it one of the most famous places in Australia. Enjoy snorkelling, swimming, view fish feeding and ride in a semi-submersible. Enjoy delicious lunch with your family while you watch the beautiful corals with their amazing range of brilliant colours along with our Great Barrier Reef tours this summer.
Great Ocean Road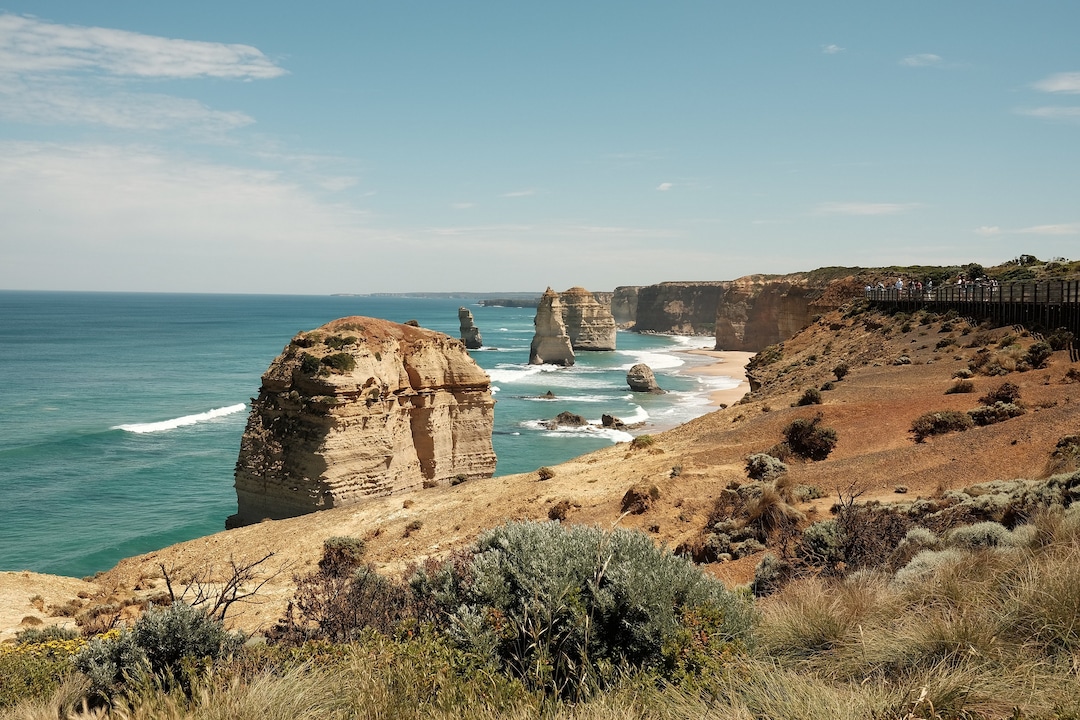 The cinematic drive that you always imagined, picturing yourself in the most relaxed state, is exactly what you expect with our Great Ocean Road deals and packages. The name is not at all decisive instead it's so perfectly crafted to fit the persona of the trail that follows the path of the Great Ocean Road! A drive through one of the world's most beautiful and naturally maintained destinations is what you experience at the Great Ocean Road and truly make it the most remarkable Australia points of interest this summer. A unique visit to 12 Apostles, Shipwreck Coast and Port Campbell National Park is the most remarkable aspect of our Great Ocean Road deals and packages. Australia being a land of savage beauty with big gifts of adventure and even bigger horizons attracts more people because of its exceptional naturally maintained scenic summer highlights of the Great Ocean Road. The road stretches along the south-eastern Australian coastline running between the Victorian cities of Torquay and Allansford. It has been built by returned soldiers around the year 1919 – 1932 to commemorate the brave army men killed during World War I, thereby making it the world's largest war memorial! Explore this one of a kind war memorial of Australia which is blessed with natural and unique experiences blended along the path, for every visitor! Be surprised with what this phenomenal attraction has to offer along with our uniquely priced holiday packages Australia.
The cinematic drive that you always imagined, picturing yourself in the most relaxing state, is exactly what you expect here along with our Australia tour packages. Varying terrains flow along the rhythm of the breeze, providing access to several prominent landmarks that include the remarkable Twelve Apostles limestone stack formations. Thereby making the Great Ocean Road an important tourist attraction in the region. Much of the road hugs the coastline affectionately known as the Surf Coast between Torquay and Cape Otway and the Shipwreck Coast further west of Cape Otway, providing visibility of the Bass Strait and the Southern Ocean. This iconic road artistically traverses through the rainforests, as well as beaches and cliffs composed of limestone and sandstone, which is susceptible to erosion. The road travels via Anglesea, Lorne, Apollo Bay, and Port Campbell. The natural limestone and sandstone rock formations including Loch Ard Gorge, The Grotto, London Arch or the London Bridge and The Twelve Apostles which are the natural acoustics of this road. Nearer to Geelong, the road meanders along the coast, with tall, almost-vertical cliffs on the other side giving an exciting thrill to experience a drive along the way like no other! These highlights spread across the different cities across the trail of the Great Ocean Road make the entire summer travel experience uplifting and lure in all the travellers to visit and experience this marvel at least once in the lifetime!
Gold Coast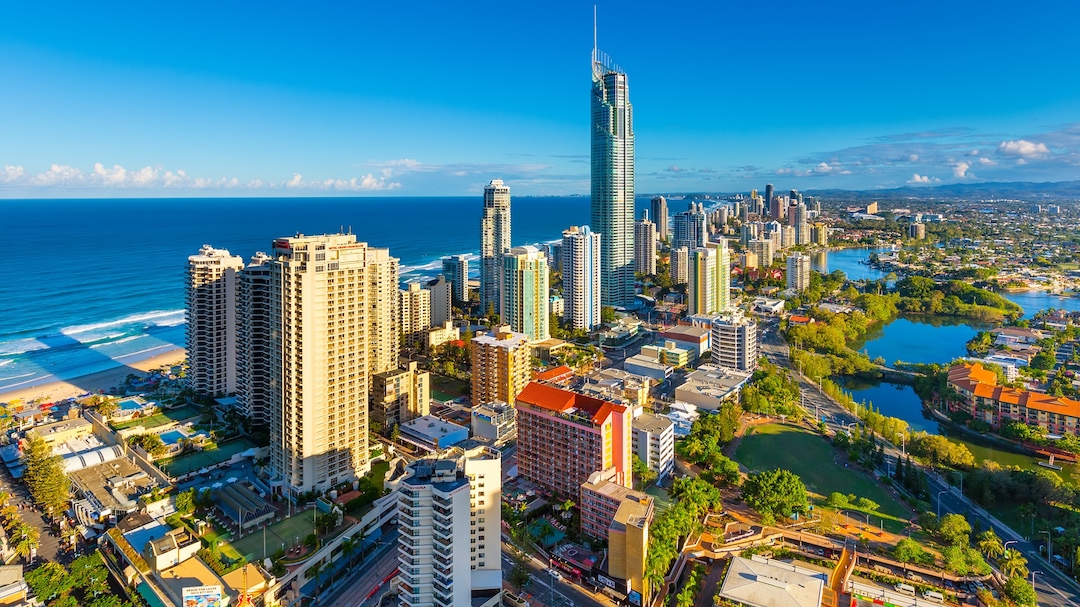 Queensland's Gold Coast is an all year round destination due to its sunny weather making Gold Coast tour packages a popular choice. Gold Coast is famous for sun, sand and surf along with the Currumbin Wildlife Sanctuary which is world-renowned for its wild Rainbow Lorikeet birds. Experience all the aquatic activities including relaxing on the beach, kayaking and jet skiing, or taking a cruise through the expansive waterways along with our Gold Coast tour packages.
Explore the hub of Surfers Paradise and collecting experiences which will be worth cherishing for the lifetime. You could even choose to make your explorations more intriguing by branching out further with day trips to the places of South Stradbroke Island, Byron Bay and Brisbane and make your holiday packages Australia even more exciting. With no limitations of time needed to be spent on the Gold Coast, tracing your own path is something that's left for your excitement and imagination. Summers provide a perfect specimen for first-time visitors as to why this is one of the top Australia points of interest; luring you to plan for coming back again in future.
Australia is a destination that has lured in the explorer since a very long time now. Famed for being the dream destination for travellers, summers give you a great opportunity to fulfil the dream! With the legacy of such extensive options to experience and a beauty that makes earth proud, it has never failed to surprise travellers. A destination which when visited once, will leave you charmed to come back more often! Spellbinding beauty, perfectly aesthetic nature and tranquillity that leaves the world speechless is an inseparable part of Australia tour packages. This land down under stores surprises and mysteries that await to give you a vacation like no other! The ideology of exploring and celebrating life with all our Australia tour packages, in an effort to stitch a perfect travel story for you!