Reading Time:
11
minutes
Known for its mystic Northern lights, copious wild and marine life, rugged islands, deep & dark pine-tree forests, contemporary cities, and heritage towns, the country of Sweden is awe-inspiring across its length and breadth. Being one of the gorgeous countries in the Scandinavian region of Europe, Sweden presents a great fusion of traditional ways of life and cosmopolitan culture.
With numerous points of interest, Sweden has earned a loyal base of travellers who keep coming back for more. The post covers some of the highly admired tourist places of Sweden so that when you come here, you exactly know where you should head to.
1. Stockholm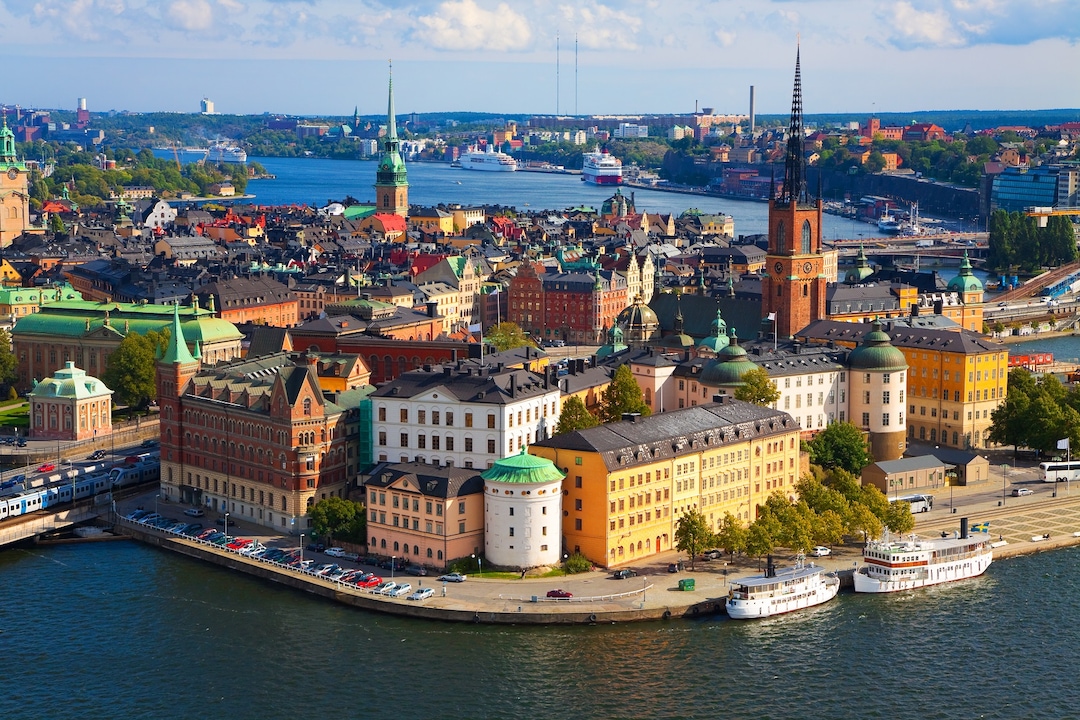 The cultural, economic, media, and political centre of Sweden, Stockholm is the largest city in the whole of Scandinavia. Being Sweden's capital, this charming city stretches across 14 islands that are well-connected by old bridges and modern walkways. Settled since the Stone Age, the city was founded in 1252 by Birger Jarl, a Swedish statesman. Home to three of Sweden's world heritage sites – The Drottningholm Palace, Skogskyrkogården (The Woodland Cemetery), and Birka, the city of Stockholm is also called the European Capital of Culture. A major highlight of most Sweden tour packages, the city of Stockholm has some of the best tourist attractions of Sweden which include the renowned Vasa Museum among several other museums, theatres, amusement parks, art galleries, and a lot more.
2. Malmo
No list of Sweden tourist places is complete without Malmo. One of the best places to visit in Sweden, this medieval historic city is a unique amalgamation of antiquity and modernity. Being the third-largest city in Sweden, after Stockholm and Gothenburg, the city is full of architectural masterpieces that make for magnificent sights to behold and capture on camera. And one such place is the Turning Torso, a residential skyscraper and the tallest building in Scandinavia that twists more than 600 feet into the sky and has 54 storeys and 147 apartments. Gamla Staden, also known as Malmo's heart, is a beautiful old town that is a major highlight of the city. It has three main squares: Stortorget, Lilla Torg, and Gustav Adolfs Torg. This marvellous town is home to the renowned Malmöhus Slott that is owned by the Swedish state and managed by the State Property Agency. This culturally rich city has over 150 ethnicities living together in peace and harmony.
3. Gothenburg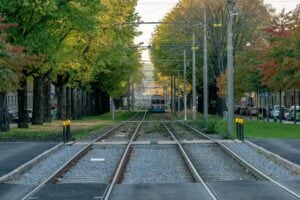 The city of Gothenburg is home to many popular tourist spots in Sweden. This wonderful, green city is full of parks and nature reserves and one of them is Slottsskogen. It is a free open zoo that is stretched over 340 acres and allows tourists to spot harbour seals, deer, moose, goats, horses, birds, pigs, and penguins. Besides this, the second-largest city of Sweden, Gothenburg also hosts the region's largest film festival and various music festivals throughout the year. Be it museums, festivals & fairs, leisure & entertainment, music, or sports, Gothenburg has everything to keep you engaged and hooked. Some of the popular attractions of Gothenburg include Göta älv that has a Barken Viking, Elfsborg Fortress, Poseidon at Götaplatsen, The Göteborg Opera, and Ullevi Stadium among others.
4. Uppsala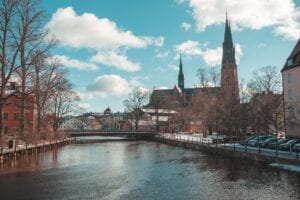 True that the country of Sweden is full of beautiful places and the city of Uppsala, the fourth-largest city in Sweden, validates it. Settled in the north of Stockholm, Uppsala since the 12th century has been the religious centre of the nation. Until Christianity, the city was well-known for statues and sculptures of Norse gods. The ecclesiastical centre of Sweden, Uppsala houses Scandinavia's largest cathedral, called Uppsala Cathedral which is the seat of the Archbishop of Sweden. This stunning city has several interesting museums and sights that include The Fyris River, Gustavianum, Uppsala Castle, Gamla Uppsala (Old Uppsala), The Linnaeus Museum, Helga Trefaldighets Kyrka, Stadsträdgården (Uppsala's City Park), and more.
5. Gotland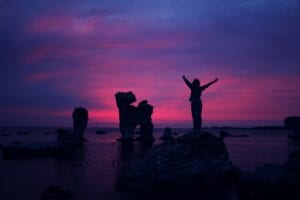 Being the country's largest island, Gotland is one of the amazing places to visit in Sweden. With about 100 medieval churches and numerous ancient sites on the island, the place is full of revelations for explorers. As the island is encircled by the Baltic Sea, one may think that fishing would be its main industry. However, it's tourism, agriculture, and information technology that ranks high among industries. Since the place receives the maximum hours of sunlight during the year, it is extensively thronged by sun-seekers. The main port of call on Gotland is Visby, which is also the only city on the island that has preserved the majority of its landscape and historic buildings.
6. Åre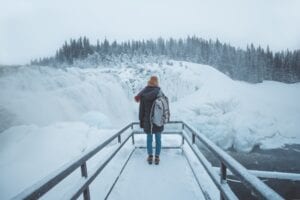 The list of things to see in Sweden is indeed long but if you are someone who loves blue icy mountains, then Åre is certainly not a spot to miss. This mountain village never sleeps and has a certain rustic charm to it. Despite its countryside location, the place gives a metropolitan vibe with its amazing settings and a wide array of things. With the fascinating view of the snow-covered mountains, Åre offers the best skiing experience. Besides, during the evening time, you can enjoy strolling in the streets lined with restaurants, bars, and shops. All in all, it has so much to offer that it attracts tourists of all sorts. Whether you are an adventure junkie who wants to calm down their adrenaline rush or spend a cosy vacation away from the hustle and bustle of cities, Åre won't disappoint you.
7. Abisko (Abisko National Park)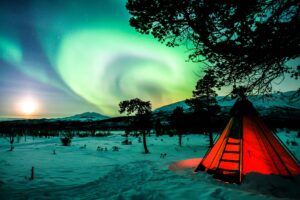 Of several famous places in Sweden, Abisko National Park is one destination where you get to witness the wonders of nature. Located in Abisko, a quaint small village in Sweden, this national park was established in 1909 and is full of gorgeous scenic vistas that are worth capturing. Although there is no dearth of places to see in Sweden, this national park is a prominent spot that offers glimpses of spectacular Aurora Borealis and the midnight sun. Tourists from far and wide come here to behold the magical sights of the green and blue night sky. This place in Sweden offers a sightseeing experience that is going to last for a lifetime. Besides the midnight sun, the main attraction of the place, you can spot several rare species of birds and many small and big mammals in this national park. So, when in Sweden, make sure you hit this place to experience the true magic of nature.
8. Lapland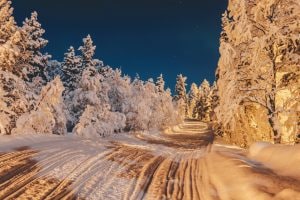 When it comes to beautiful places in Sweden, Lapland is highly admired for its unspoilt, natural beauty. Pine trees, picturesque surroundings, and midnight sun are some defining features of Lapland. If you are someone who enjoys wilderness adventure, there can be no better place than this. Situated in Sweden's northernmost destination above the Arctic Circle, Lapland is the place where summer shines around the clock. This spectacular spot offers the ultimate experience of the midnight sun and a moderate polar night during opposite sides of the year. For its location and settings, Lapland attracts hikers, canoers, and lovers of wildlife from all over.
9. Ystad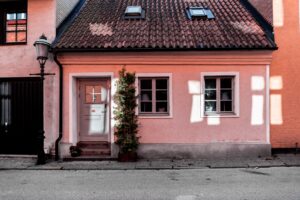 Ystad holds a special spot on the list of Sweden's tourist places. Located in Southern Sweden, Ystad is a coastal town that attracts tourists from all over. Besides, this spectacular place has been a centre of attraction among the fans of sleuths and murder mystery novels. This is because the renowned author, Henning Mankell, set his famous Kurt Wallander novels in this city and the surrounding area. The books include mentions of several known buildings such as the Church of the Virgin Mary and Greyfriars Abbey. Both these architectural marvels belong to medieval times and reflect the brilliance of Gothic Hands architecture.
10. Marstrand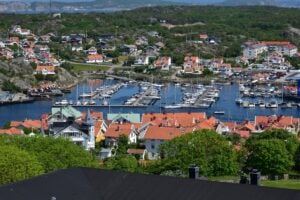 Marstrand is one of the best cities to visit in Sweden. This small yet wonderful seaside community has held the privileges of a city since 1200. The place is famous for two things sailing and an old fortress. Speaking of sailing, Marstrand hosts the annual Match Cup Sweden at the beginning of July every year. It is a major sailing event on the World Match Sailing Tour. Besides, the place is home to Carlsten Fortress, a grand stone structure that shields this city. Being one of the amazing places to visit in Sweden during summer, this picturesque town offers gorgeous stills that are worth capturing on camera. Apart from this, some other attractions that you can't miss include scenic hiking trails, The Strandverket Art Museum, and the restored Pater Noster Lighthouse.
Sweden is not just your regular tourist destination. Spectacular in every nook and corner, this beautiful country demands from you a long vacation so that you can explore it well. So, in case you are planning on a visit here, whether solo or with family or friends, make sure you include the aforementioned places on your bucket list.