Reading Time:
11
minutes
Bali, an island in Indonesia, popularly known as the Island of Gods, needs no introduction. It is the most visited place to visit in the southeast. The place has something to offer everyone, from stunning natural beauty to lush Balinese greens, majestic rice fields to holy temples, and from thrilling adventurous activities to a relaxing spa. The island of Bali is much more than just sun and sand. Its real beauty lies in the narrow alleyways, markets, and Balinese culture, making it a land of endless experiences. Despite the chaos of the Bali tourist spots, the island is rich in its picturesque beauty with attractions from every kind of traveller. Bali is a wanderlust's dream destination. There is something addictive about the place, that once you have a taste of this Balinese paradise, you'll keep wanting to come more.
Even if all you want to do is take a walk around the serene beaches and have a fruity cocktail in your hand, we recommend you book your Bali tour package and pack your bags right away. This blog will help you in choosing the best places to visit in Bali and some of the island's hidden gems.
1. Pura Tanha Lot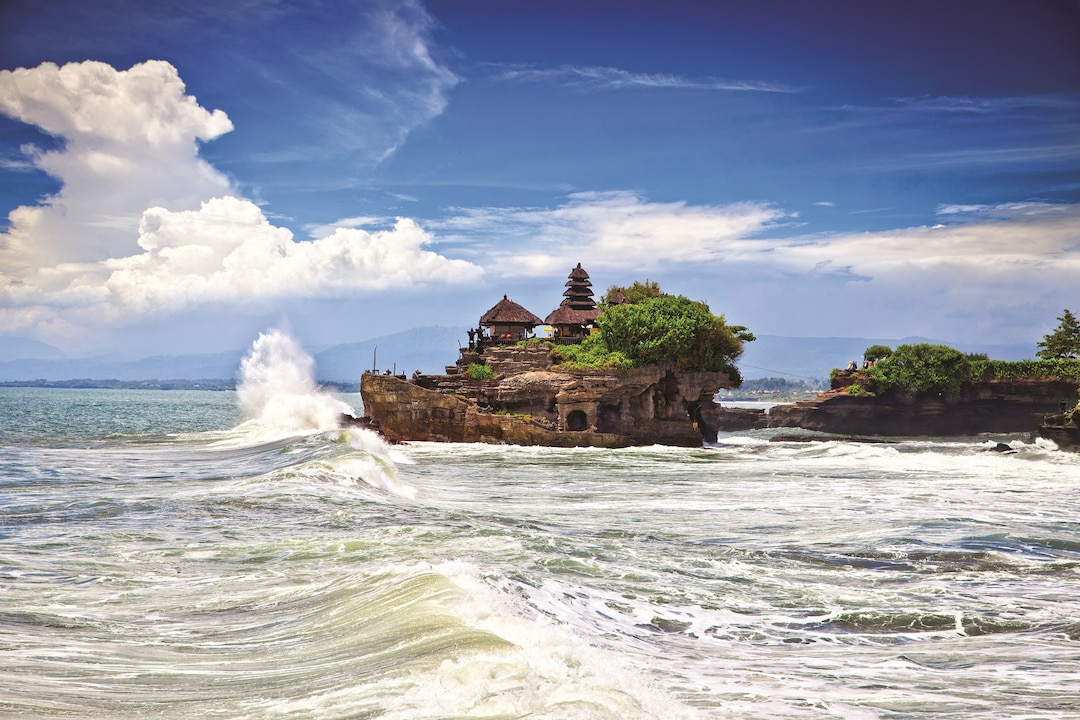 This iconic temple was built around the 16th century and is one of the most beautiful places to see in Bali. The temple means a lot to Balinese people due to its mythological and spiritual significance. There are caves underneath the temple that is inhabited by sea snakes. These snakes are believed to be the guardians of the temple. The Pura Tanha Lot is famous for its unique offshore setting and stunning spots to see the sunsets. The temple sits on an outcrop of rock that just sits offshore, with waves hitting the temple from all directions. There are arrays of souvenir shops too near the temple where you can buy local handicrafts like cultural masks, traditional bags, and small trinkets. You can shop endlessly from these shops and take a part of Bali back home with you.
2. Wanagiri Hidden Hills Lookout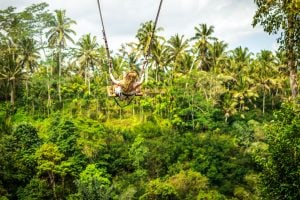 This hidden gem has been appearing on tourists' social media stories off lately. That is why people often call this hidden treasure as 'Selfie Peak Region.' One of the most popular picturesque attractions at this place is a giant bird's nest as well as swings, making it one of the best places to visit in Bali for couples. Visit this place along with your partner before the sunset and you will be able to see a spectacular view of the sunset from the top of the hill. The place provides a gorgeous backdrop of postcard pictures, so make sure to click a lot of pictures while your visit to Wanagiri Hills.
3. Seminyak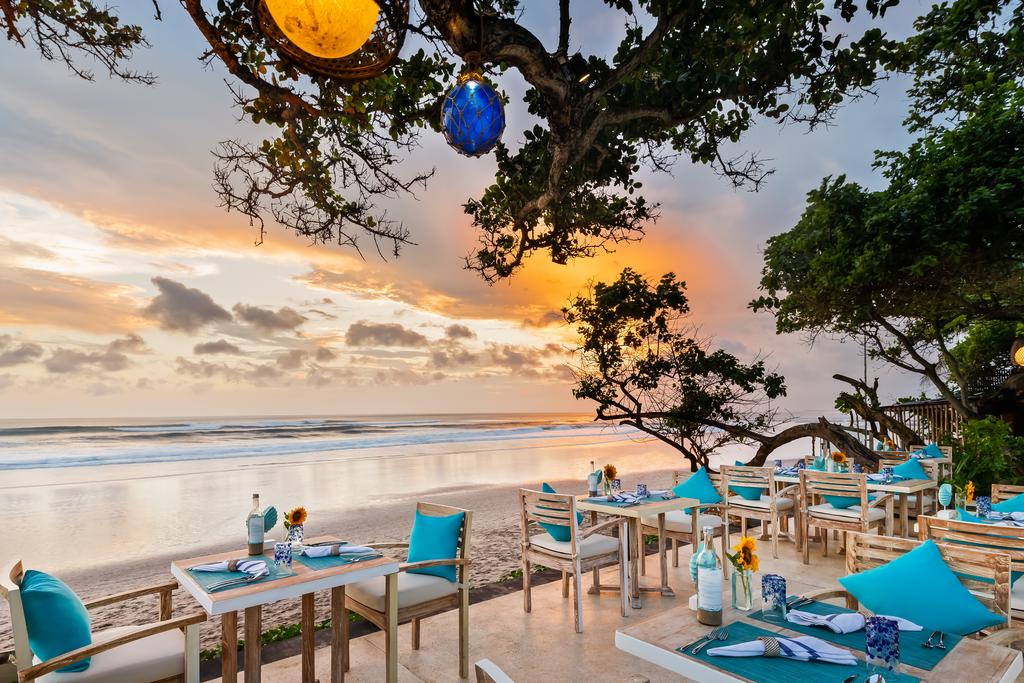 After you have spent long hours walking by beaches and visiting some of the best iconic temples, Seminyak is regarded as the most exclusive destination on the islands. The place is filled with an array of spas where you can spend the day pampering yourself and dine in some of the best restaurants in Bali. The place has a lot of art galleries where you can shop handmade paintings to support the local culture. Apart from shopping at Seminyak, one must also plan their visit to the Seminyak beach. A stunning white sand beach where you can enjoy the breathtaking views and breeze passing through your hair. Seminyak beach tends to be less crowded than other popular beaches in Bali, making it yet another beautiful place to visit in Bali for honeymoon couples. The couples can even take a horseback ride while relaxing on the beach.
4. Tegallalang Rice Terraces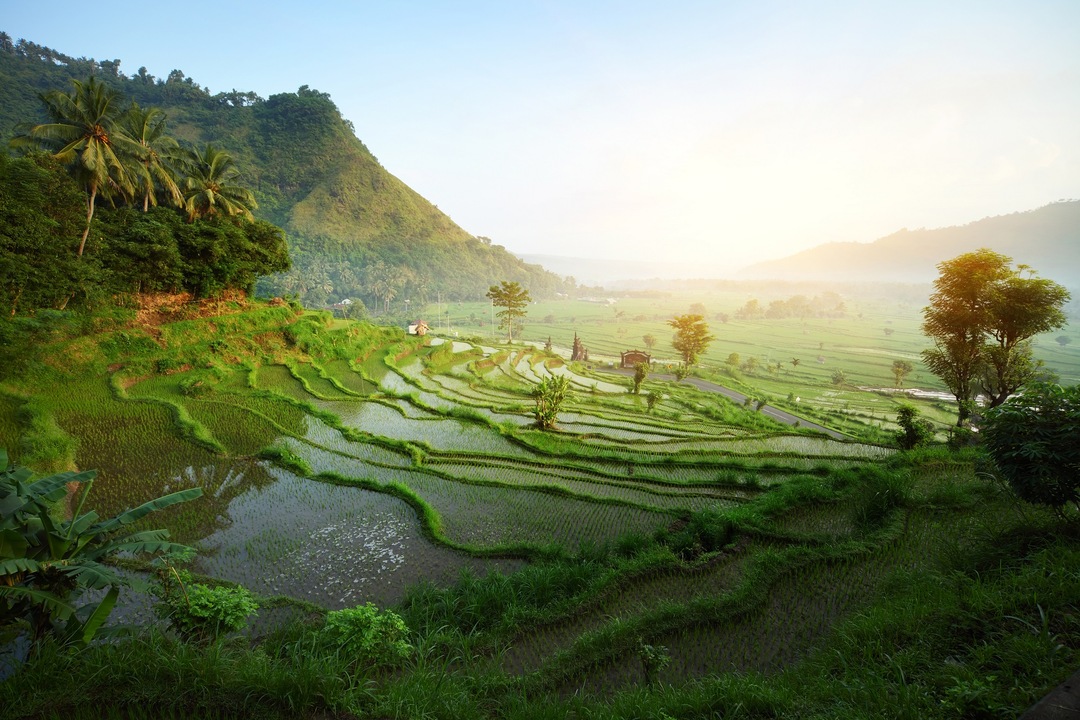 If you love nature and photography and are interested in Bali sightseeing, then make sure to capture Tegallalang emerald-hued rice fields. A walk around the rice fields is a must-do during your visit to Ubud. The local Bali farmers here use a unique rice farming technique, which was first developed in the 8th century. It is a very famous spot for photographers and painters for the way sunlight passes through the rice fields and makes the place even more heavenly. The best time to visit Bali is during the rainy season as the rice terraces look even more beautiful, lush, and green. The place is also surrounded by cafes and restaurants to grab a coffee and taste the scrumptious local cuisines.
5. Mount Batur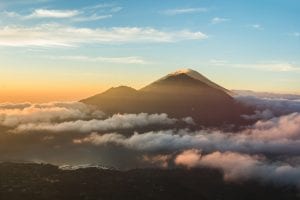 Bali is surrounded mainly by volcanic mountains, and Mount Batur is undoubtedly the most stunning attraction of them all. If you love adventure, then take an early morning trekking trip to the top of the mountain. The uphill trek to reach the base of Mount Batur starts at around 2 to 3 am. The effort is truly rewarding, as you will get to see exhilarating mountain views and beautiful sunrises. For a more fun experience, most trekkers typically include a picnic breakfast with boiled eggs cooked with the volcano's steam. On your trek downhill, notice the lush green coffee plantations too. A trip to Mount Batur is a place that you will cherish forever in your life.
6. Underwater Pemuteran Temple Garden
Bali is home to some of the most unique and beautiful temples around the world. The "Devata Vishnu Temple" or "Pemuteran Temple" is located 90 feet underneath the ocean's surface and houses a beautiful statue of Buddha meditating. The temple is over 5,000 years old, and its location is enough to say that the sea level has increased drastically over the years. The temple is also an excellent habitat for a number of fishes and coral reefs. Pemuteran Temple is the best place to visit if you enjoy underwater activities and architecture.
7. Nusa Dua Beach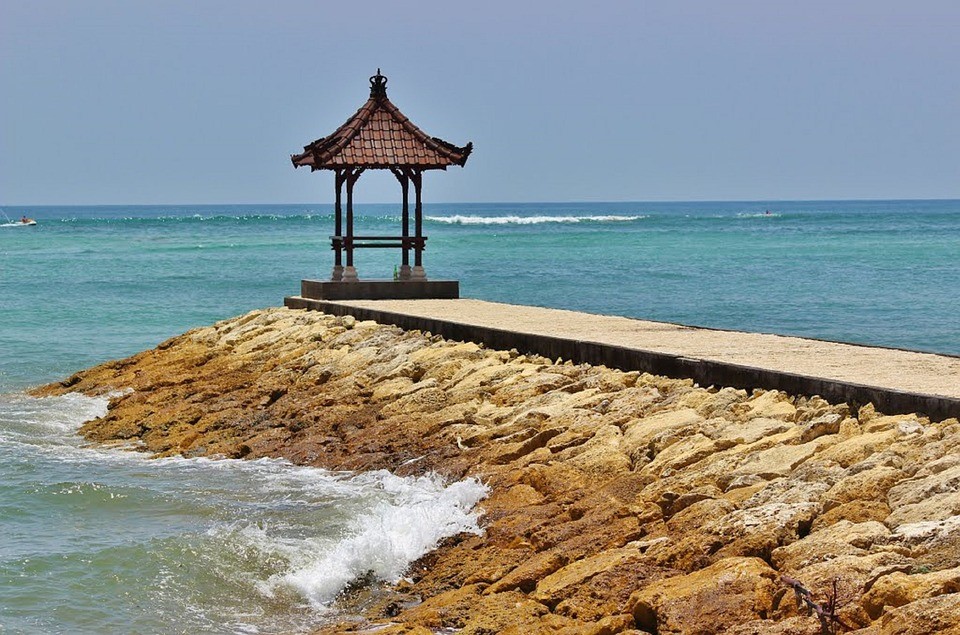 If you want an escape from Bali's urban buzz, then visit the Nusa Dua Beach for a change. It is a beautiful beach with long stretches of white sands and blue ocean waves hitting the shore. Here you can relax on a comfortable sun lounge chair, a margarita in hand, and a cool breeze passing through the beach. Nusa Dua is Bali's most developed beach, and travellers come to this place along with their family and friends. The beach is also home to some of the best luxury beach resorts in Bali. Visitors enjoy strolling around the beach, sunbathing, parasailing, and much more, making it one of the most relaxing places on the island. When the beach calms you enough, don't forget to try the world's best spas around the beach and make your visit even more soothing.
8. Ubud Monkey Forest Sanctuary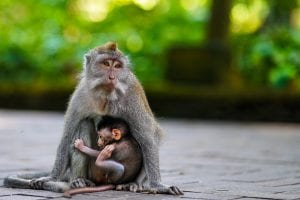 Another tourist attraction in Bali where you will find plenty of playful macaques is at Ubud Monkey Forest Sanctuary. This place is officially named Sacred Monkey Forest and is home to more than 600 Balinese long tail monkeys. The Sanctuary has many paths where you can see monkeys swinging from the trees and scampering about on the ground. The Ubud Monkey forest is designed and intended to represent the harmonious relationship between humans and animals. The forest is also home to more than 186 species of trees. Ubud Monkey Forest is the most popular destination for those visiting Bali.
9. Banyumala Twin Waterfalls
Bali has some of the most stunning waterfalls and has become a key attraction for many travellers worldwide. Banyumala Twin Waterfall is not frequented by tourists and makes it one of the purest natural beauty. The waterfall is not an easy hike or even an easy waterfall to find, but it is definitely worth the walk as you will notice trails of lush green forests, rivers, and mountains. Visit Banyumala Twin Waterfall during your visit to Bali for a relaxing time and spend some time with nature.
10. Kuta Beach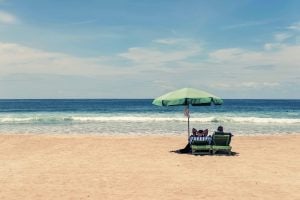 Bali is covered with numerous beaches, but the most famous and one of the most visited beaches in Bali is definitely Kuta Beach. The beach is famous for surfing, sunbathing, and happening beach cafes and restaurants. The Kuta beach, situated in the southern part of Bali is full of life and is the heart of the entire Kuta. It is often called 'Sunset Beach' because of its soft golden sands and panoramic sunset views. After the relaxing sunset, you can head to the adjoining marketplace to do some shopping and enjoy the Balinese nightlife which you won't want to miss.
Bali, Indonesia is an emotion in itself; one of the experiences that you will cherish forever. The island combines both divine beauty and adventure flawlessly. Make the most out of your visit to nature's paradise and include these top 10 places to visit in Bali without a miss.