Reading Time:
27
minutes
Have you heard of the 5W1H principle? Relax… You read the title right! This is indeed a blog about Mauritius – the absolute picture-perfect honeymoon destination. Then, what is the 5W1H principle all about? 5W1H is essentially 5W's – What, Where, Why, Who, When and 1H – How! This technique is considered to be one of the most basic and best ways to gather information about any subject. In this technique, we answer each of the 5W's and 1H with factual answers that help provide adequate information about any topic.
Our 'Mauritius Trip Guide' blog follows the same pattern as we try our level best to answer the basic questions that plague many honeymoon travellers when they think about booking Mauritius honeymoon packages or for that matter, any honeymoon package. They need all the information they can collect before setting out on this incredible journey that will prove to be the turning point in their married lives. So, let's start with the first 'W' of our series and then slowly unfold the breathtaking charm of this picturesque honeymoon-worthy island!
Why?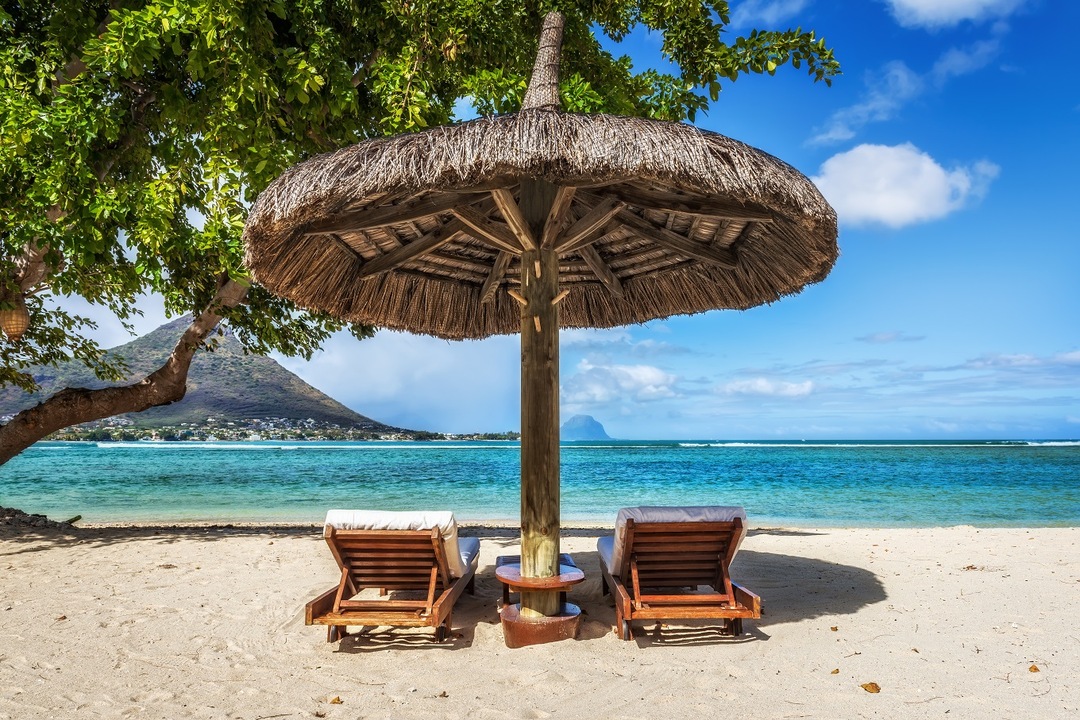 The first thing that comes to mind when you think of Mauritius is, Honeymooner's Paradise! And why wouldn't it be? Brilliant shades of blue and green rule this picture-perfect sun-kissed island of the Indian Ocean that is an absolute haven for honeymooners and leisure travellers. This beautiful island is replete with turquoise blue waters, white sandy beaches, palm-fringed coastlines, diverse flora fauna, lavish hotels & resorts and abundant lush greenery that enhances the stunning natural beauty of this island manifold. Maybe that's why centuries ago, the famous author Mark Twain was quoted as saying, 'Mauritius was made first and then heaven; and that heaven was copied from Mauritius'! No doubt, this tiny yet beautiful island is often the first choice for honeymoon travellers when they embark on a new journey of their life with wonderful Mauritius honeymoon packages. There is a bit of everything on this charming island – right from a nature escape to thrilling water sports and from relaxing beaches to unique culture and traditions; this island is a melting pot of experiences and unmatched memories!
What?
This is the most important question that you must consider when you plan your Mauritius honeymoon packages from India! What are the different kinds of sightseeing, activities and exclusive experiences that you can have on this island? It is home to quaint multicultural cities, ethnic cultures, stunning natural landscapes, traditional Mauritius food and many sightseeing attractions that go on to make any Mauritius trip unbelievably amazing and memorable! To help you select the best experience that suits your comfort, choice and preference, we have listed below several options and adventures that you can try on your Mauritius honeymoon:
Sightseeing: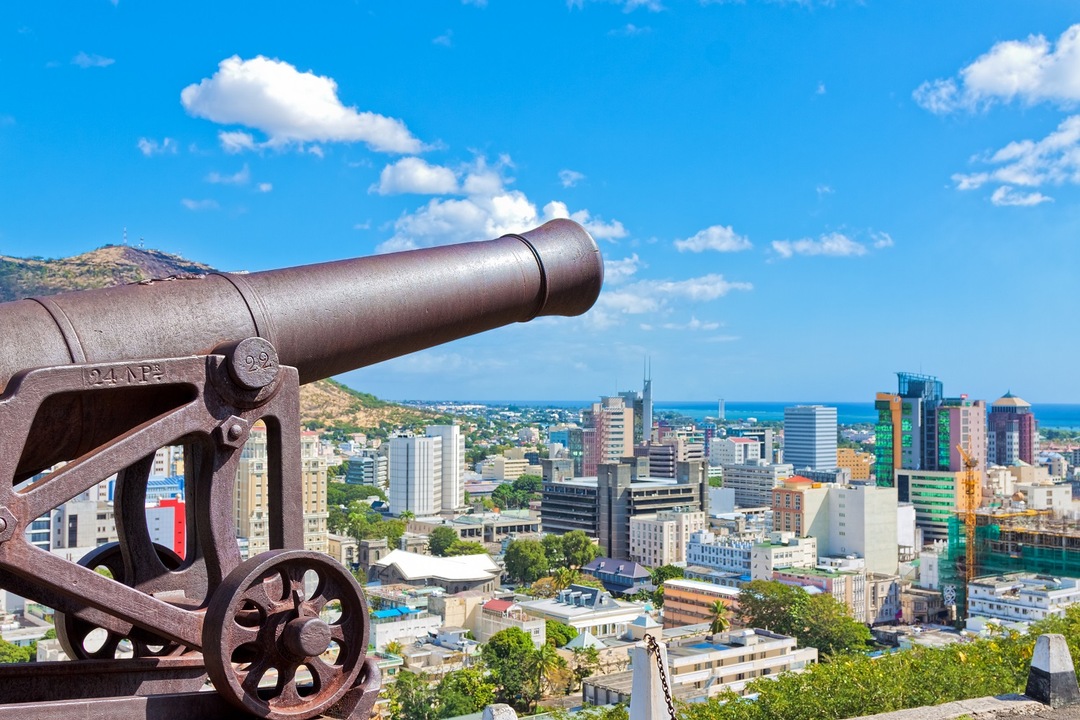 The capital and largest city of Mauritius, Port Louis is filled with many historical as well as cultural sights that belong as an essential part of your Mauritius honeymoon packages. Some of the must-visit tourist places of the city are Citadel Fort (Fort Adelaide), La Place D'Armes, Port Louis Theatre, Catholic Church (Marie Reine de la Paix), Jummah Mosque, Apravasi Ghat (World Heritage Site), Le Pouce Mountain, Natural History Museum, Blue Penny Museum, Photography Museum, Le Caudan Waterfront, Central Market and the Baie Du Tombeau Beach.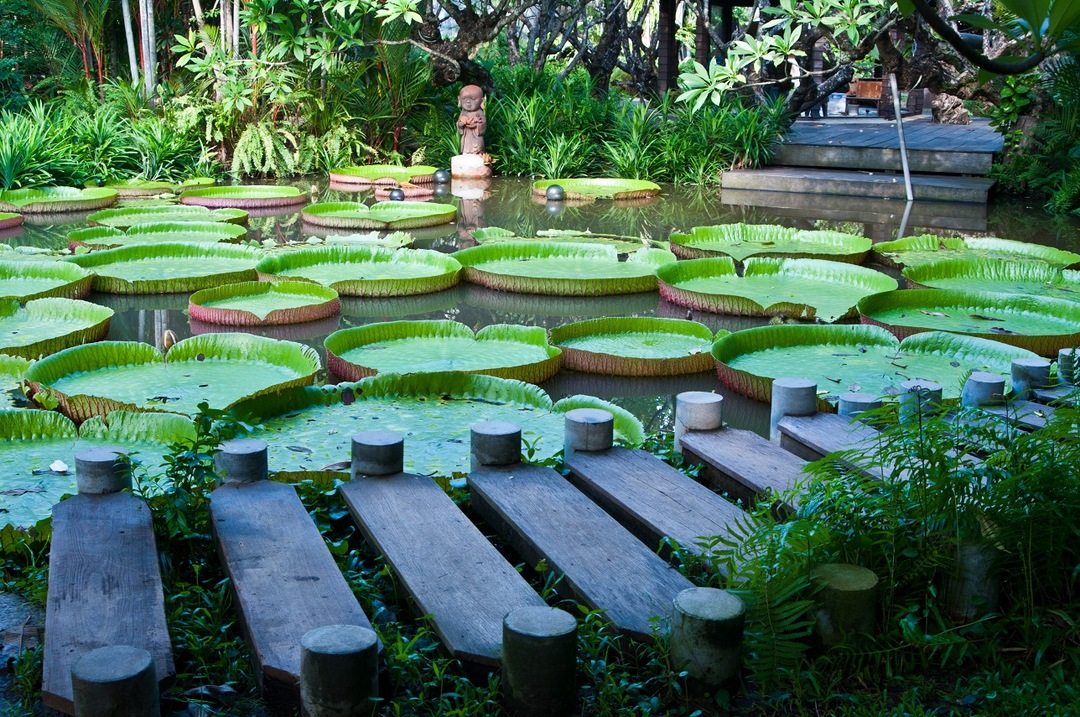 One of the most popular and must-see places to visit in Mauritius is the Pamplemousses Botanical Garden, also known as Sir Seewoosagur Ramgoolam Botanic Garden (SSRBG). This sprawling garden is spread across an area of 33 hectares and is home to about 650 varieties of trees and medicinal plants. Considered to be the oldest botanical garden of the Southern Hemisphere, SSR Botanical Garden is well-known for its plant varieties of Baobabs, Palmeir Bouteille and Giant Water Lilies. A terrific attraction that you can enjoy with your partner, if you include it in your Mauritius honeymoon packages from India, right away!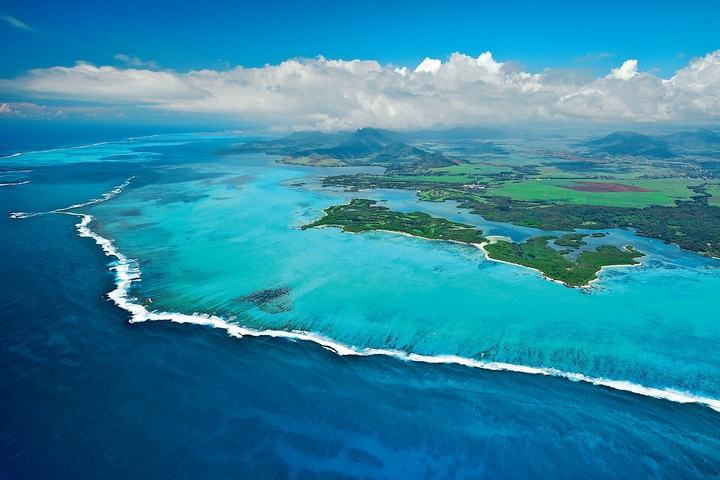 One of the most stunning attractions of Mauritius that should invariably form an important part of your Mauritius trip is Ile Aux Cerfs Island. Approachable by a high-speed boat ride, this island is particularly famous for its crystal clear beaches and amazing water sports. One can enjoy several aquatic activities such as parasailing, snorkelling, scuba diving, banana boat ride, underwater sea walk and jet scooter, at this paradise-like island.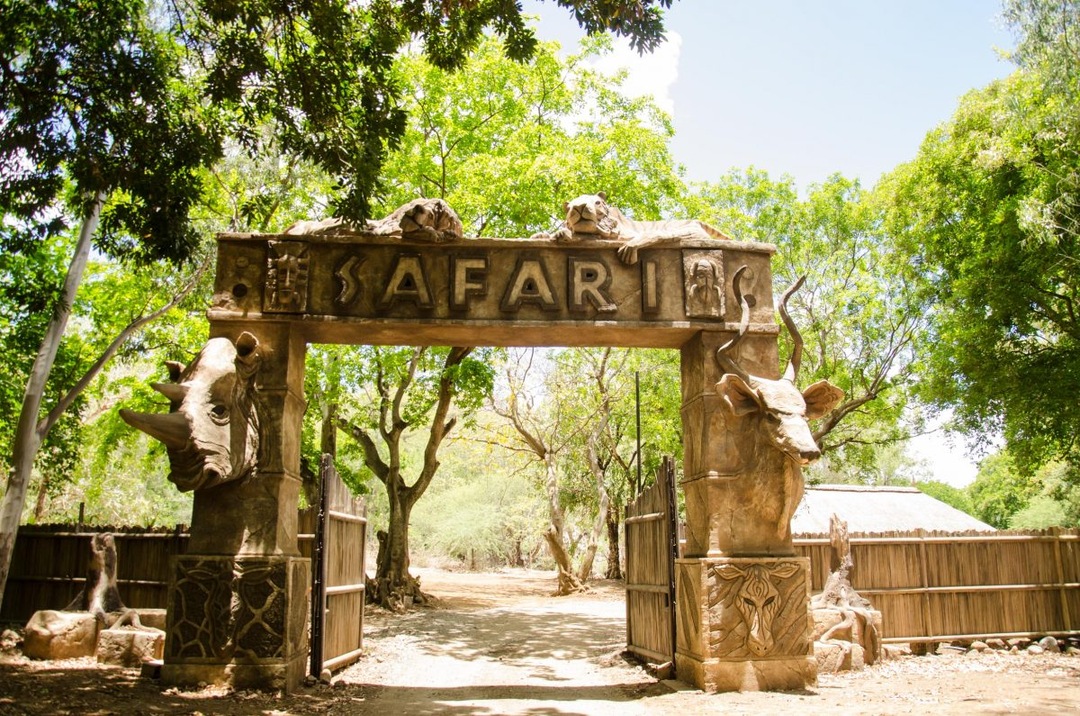 Experience wildlife like no other at Casela World of Adventures, a huge outdoor adventure park in Mauritius and one of the most popular sightseeing attractions of the island! Get a chance to enjoy wildlife safaris, camel rides, quad biking, zip-lining, adventure rides and spot unique bird species at the splendid Casela Bird Park. Home to almost 150 bird species from 5 continents, Casela is also home to the rare species of lovely long-necked Pink Pigeons. Easily one of the most interesting and fascinating places to visit in Mauritius!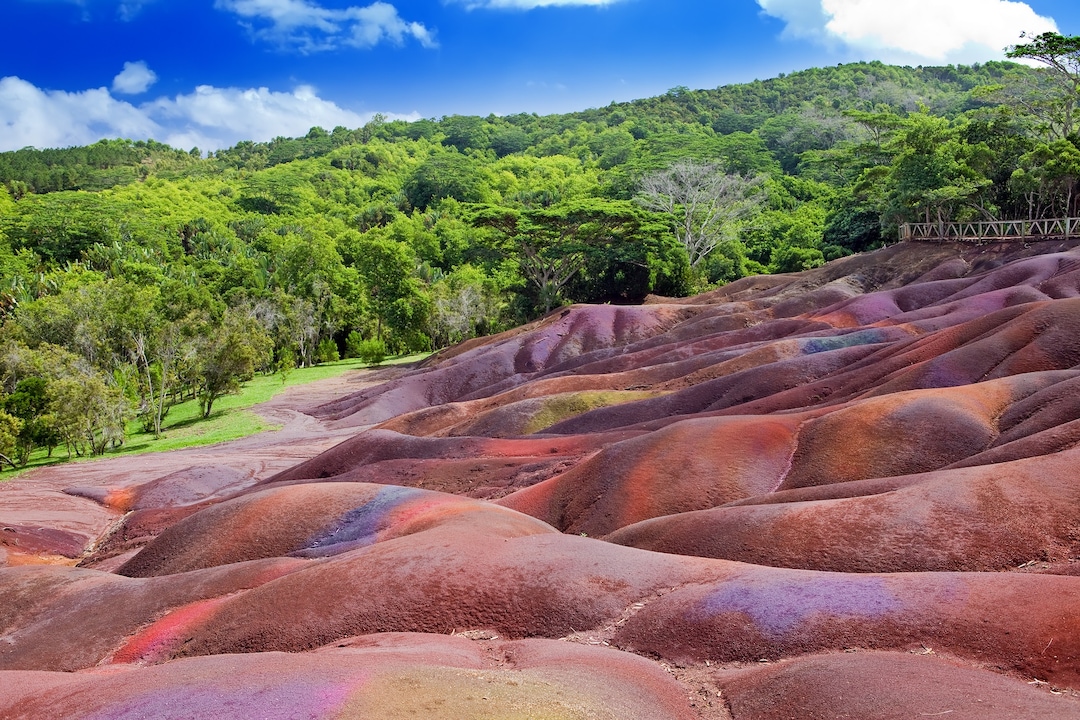 Rainbows on Earth! The 7 Coloured Earth is a geological natural formation found in the Chamarel plains of south-western Mauritius. A prominent tourist attraction of the island, the earth here displays seven different colours, developed due to the varying compositions of minerals present in it. Also visit the Chamarel Waterfall, which is located at a distance of about 1.5 km from here. One of the most scenic waterfalls of Mauritius, the Chamarel waterfall cascades down from a height of almost 83 metres. The waterfall can also be observed from an upper deck situated at the Chamarel Seven Coloured Earth Reserve.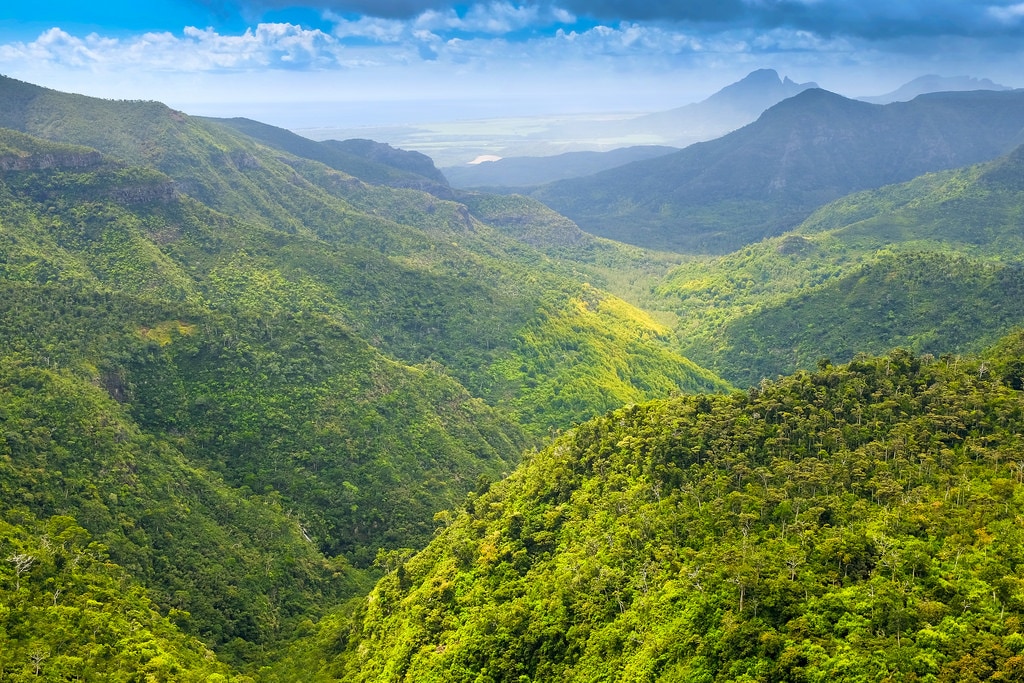 This national park easily finds its way in the list of best places to visit in Mauritius! Home to an incredible variety of flora and fauna, the Black River Gorges National Park is a dream come true for every nature lover, photographer and wildlife enthusiast. Spread across an area of 68 km with thick forests and rolling hills, this national park is the biggest and best national park of Mauritius. It is one of the most popular tourist places for hiking, trekking with abundant picnic spots and nature trails.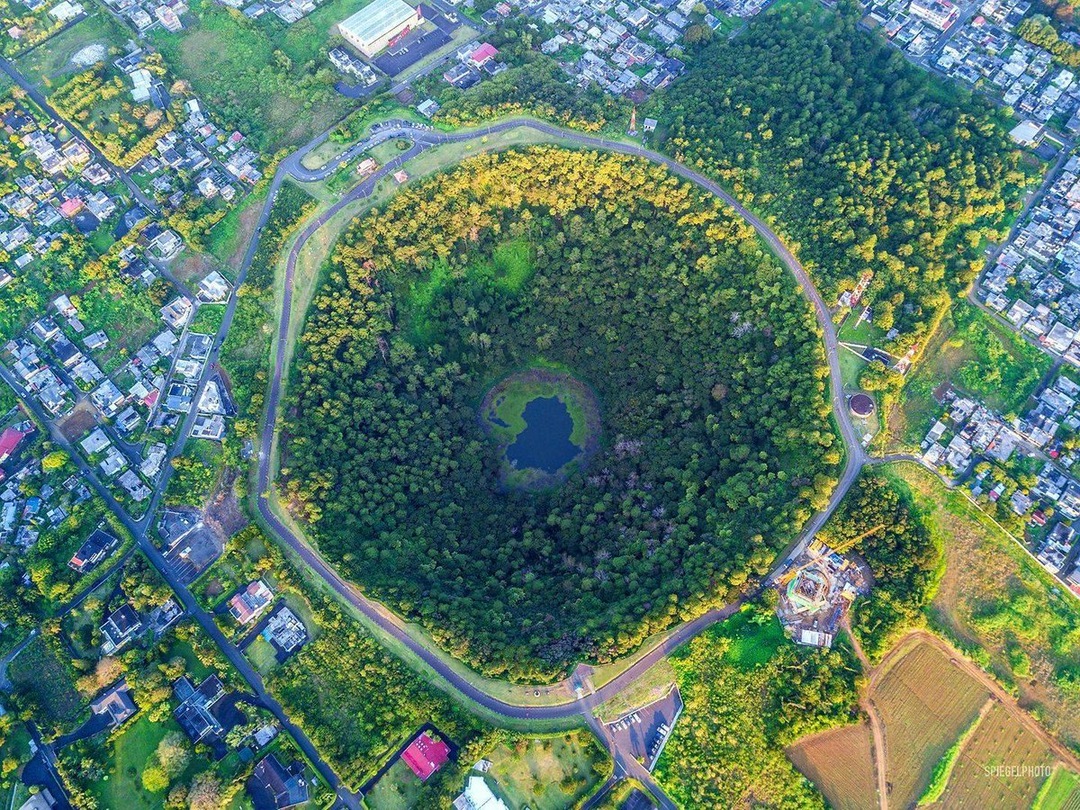 Also known as Murr's Volcano, Trou Aux Cerfs is a dormant volcano located at a height of 605 m (1985 ft.) in Curepipe, Mauritius. It has a well-defined crater which was formed almost 2 million years ago, during the second phase of the volcanic activity that created Mauritius and its surrounding islands. Although currently dormant, experts believe that the volcano could become active any time within the next thousand years. Lush green vegetation surrounds the crater which is surrounded by a popular jogging track and viewpoints to observe the natural formation. Do not miss out on this unbelievable jog that can easily be one of the most unique things to do in Mauritius!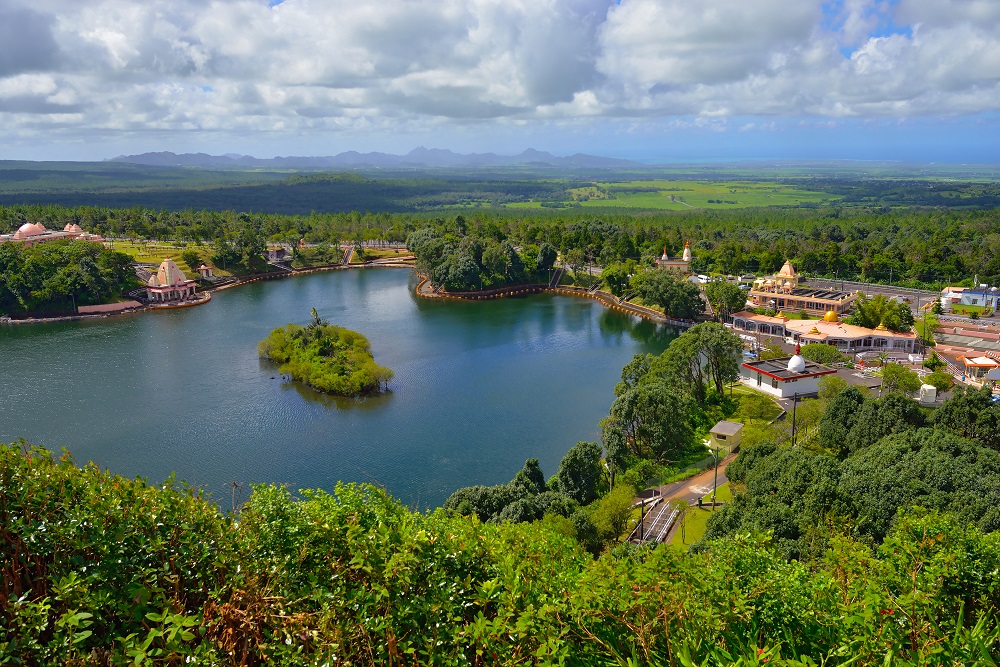 A lovely attraction that you can include in your Mauritius honeymoon packages is the Grand Bassin, also known as Ganga Talao! This is yet another crater lake, located about 550 m above sea level with a beautiful shoreline that consists of several Hindu shrines dedicated to Lord Shiva and other gods. This temple is historically significant and a must-visit for locals during the festival of Mahashivratri which is among the island's most important Hindu festivals.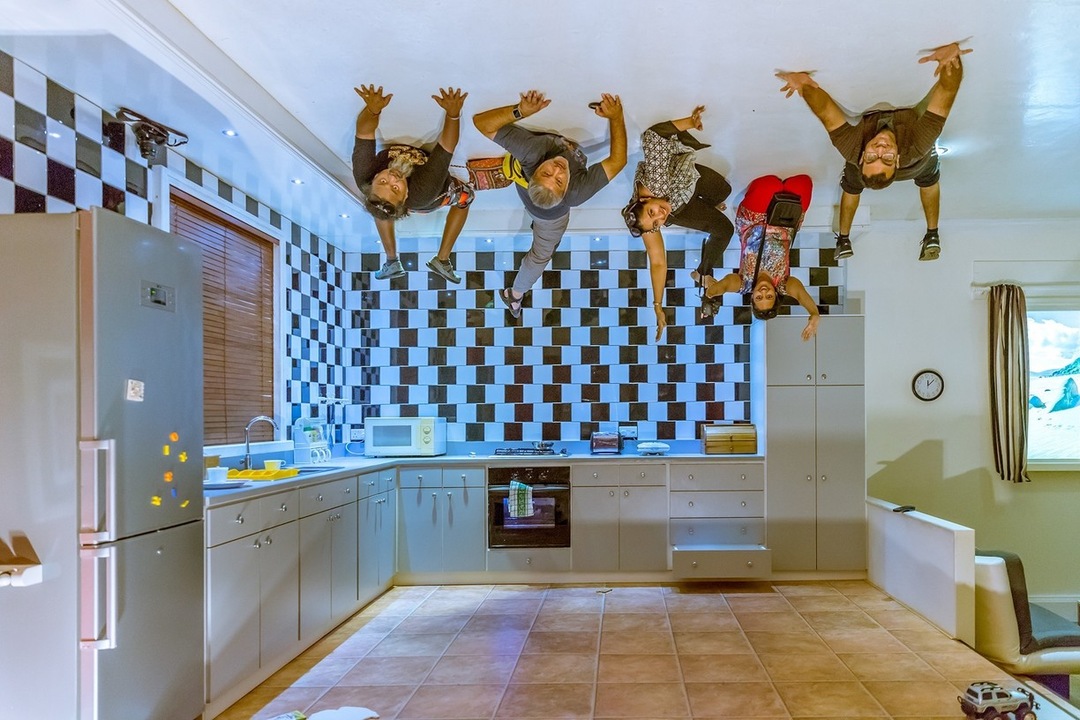 This fun-filled attraction located in the Chamarel village of Mauritius is a mind-boggling collection of optical illusions and adventure-packed exhibits. The sole purpose of this museum is entertainment and entertain it does with a variety of fascinating attractions and rooms such as Mirror Maze, The Ames Room, The Upside Down Room and the Laser Music Room. So, if you want to get surprisingly curious and enjoy the thrill of amazing puzzles and delusions, head straight to the Curious Corner – one of the best things to do in Mauritius!
Activities:
Head to one of the most beautiful and peaceful beaches (less crowded) located in the northern part of Mauritius – Trou Aux Biches. A brilliant way to make your Mauritius trip even more memorable and romantic!
Catch a memorable sunrise with your special someone at the Belle-Mare Beach, a beautiful beach located on the eastern coast of Mauritius; a romantic activity you must definitely consider including in your Mauritius honeymoon packages from India.
If you and your significant other are 'Tea Lovers', visit the Bois Cheri Tea Factory – the oldest tea plantation and the most famous tea brand on the island. Along with panoramic landscape views, you can also enjoy factory tours, museum visit and tea tasting sessions in the Bois Cheri restaurant.
Besides being one of the most popular hubs for tourists as well as locals, Le Caudan waterfront is also well-known for its collection of high-end boutiques, duty-free shops, cheap food vendors and restaurants. Watch out for local sales and enjoy shopping for home-made goods and artisan products. One of the best shopping in Mauritius experiences you can have on this island!
Be one with the waves at Le Morne Beach! A surfer's paradise and one of the best beaches of Mauritius located on the south-west edge of the island. Witness the stunning scenery of the bay and enjoy scenic views of Morne Brabant Hill, as you soak in the thrill of amazing beach activities! (Pack food and water when you go here since there are no shops nearby the beach)
The Flic-en-Flac beach is one of the most popular tourist beaches that is host to a number of restaurants, bars, hotels and shops. The beach is famous for water sports, street food vendors, barbeque booths and weekends are often fun-filled with free music and dance shows.

Image Courtesy – traveltriangle.com

Visit the Parc Francois Leguat wildlife park on Rodrigues Island! The speciality of this island? Hundreds of turtles of varying ages and different species that roam about the park and offer a unique animal experience to all kinds of travellers. Explore this wildlife park that is counted amongst one of the most popular places to visit in Mauritius!

If you are in for some adventurous activities, try canyoning or zip-lining at Tamarind Waterfalls! These amazing activities are some of the best things to do in Mauritius, according to many adventure enthusiasts. The waterfalls are a must-visit of your Mauritius trip and comprise of a series of 7 cascades of waterfalls and natural crystal clear pools.
Do you know, Mauritius also has 23 coloured earth? The La Vallee des Couleurs Reserve is home to a spectacular array of flora, fauna, natural landscapes, crater-lakes, waterfalls, valleys and the unique sight of 23 coloured earth, created due to volcanic activity!
Exclusive Experiences: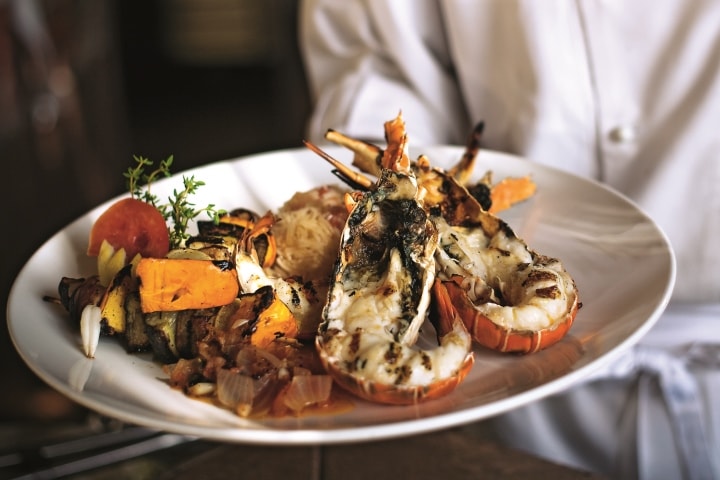 Savour authentic Mauritius food as you have a unique dining experience at Domaine Anna restaurant! Situated in the middle of a plantation, the restaurant offers beautiful scenery, fresh seafood and a perfect romantic setting for a cosy dinner for two.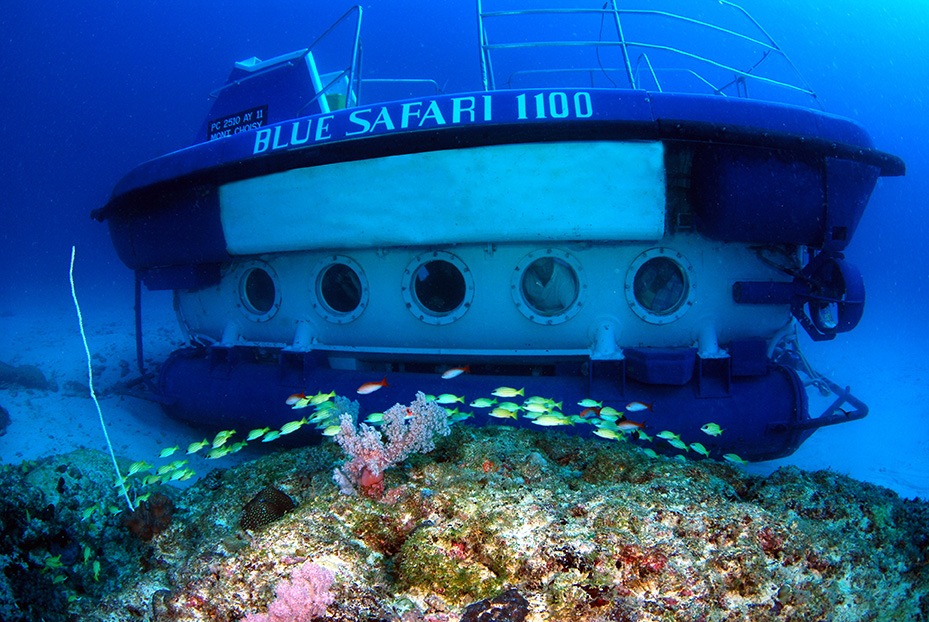 Have an exclusive submarine cruise right here! Yes, you heard that right. A submarine cruise that lets you explore the colourful corals and underwater marine life of the ocean. You can also witness the 'Star of Hope' underwater wreck during this 40-minute cruise that takes you as deep as 35 metres in the ocean.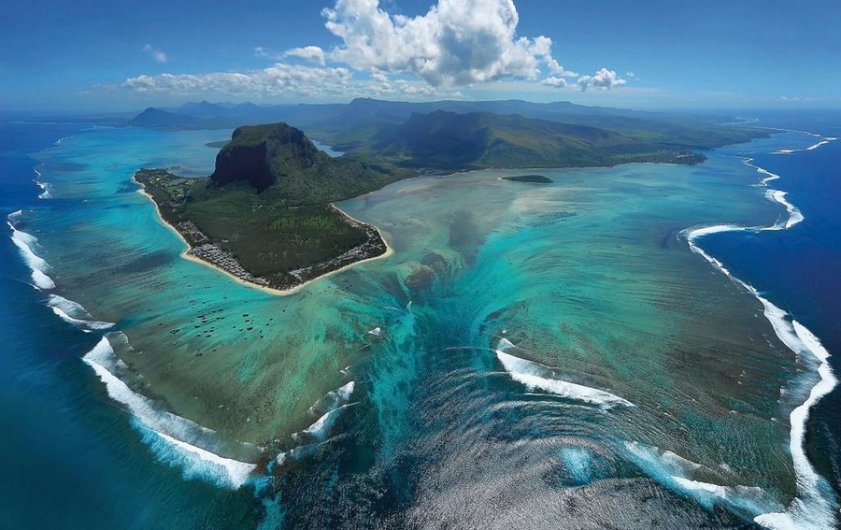 Enjoy a stunning helicopter tour that lets you witness the underwater fall of Mauritius! An incredible experience that can be included in your Mauritius honeymoon packages from India. Fly over the shores of Le Morne Brabant and be privy to this amazing optical illusion along with your partner. It cannot get more exclusive than this…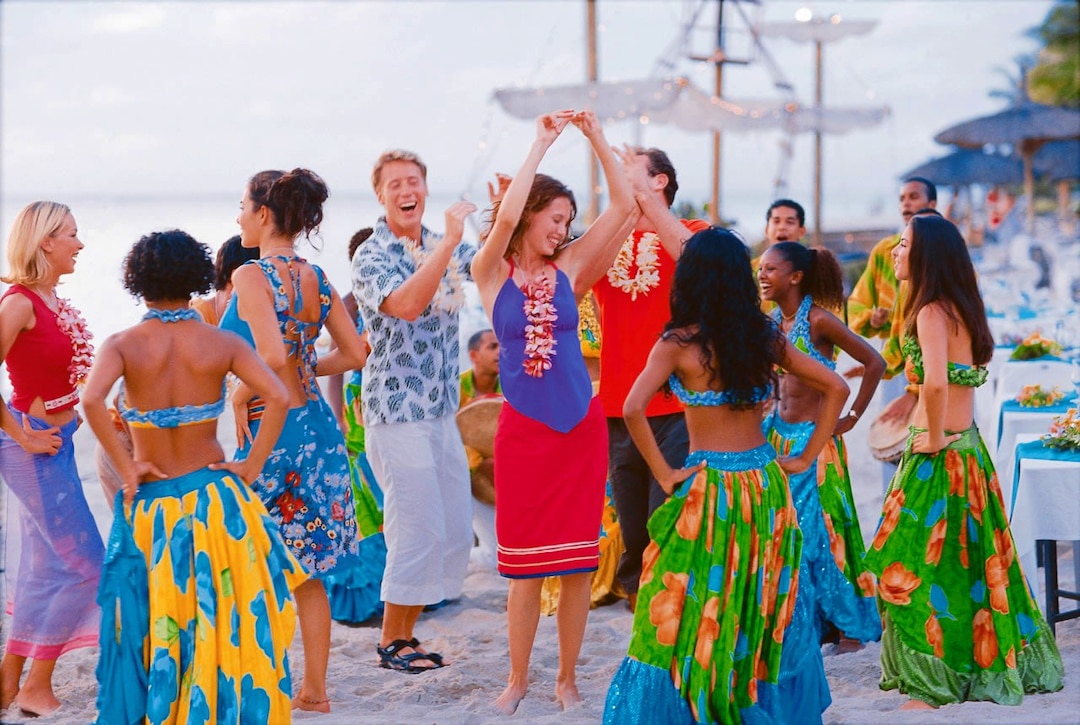 If you visit during November or December, be a part of the Creole International Festival! A grand celebration which highlights the unique Creole culture of Mauritius by means of delicious authentic Mauritius food, the traditional Sega dance, local crafts, music and films.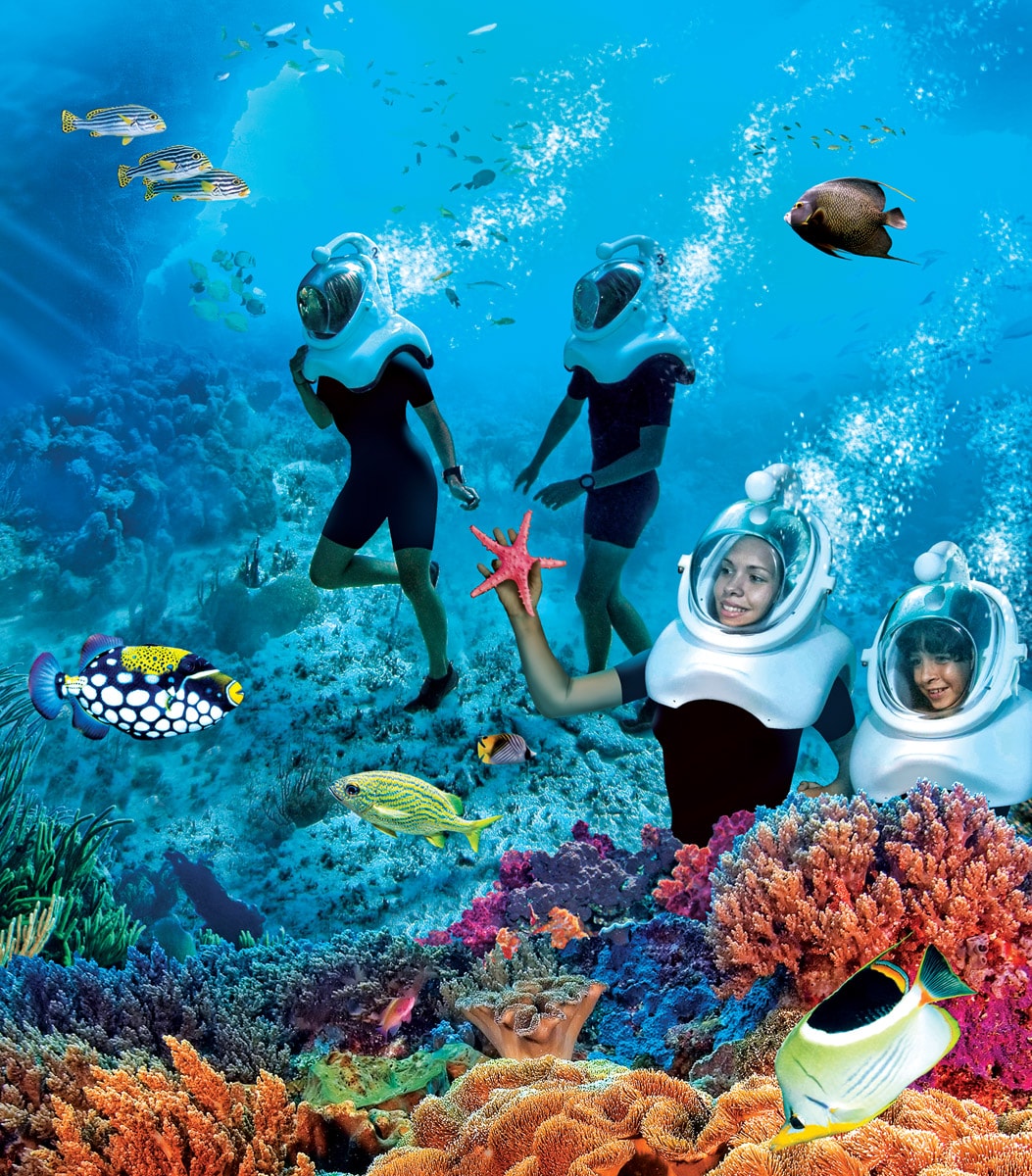 Try the fascinating underwater sea walk at Grand Baie Beach and witness the stunning marine life of the island. Splendid corals, colourful fish and beautiful fauna await to give you the experience of a lifetime as you breathe underwater and walk on the ocean bed (about 3-4 m deep)! You can also try the underwater scooter (made for two) at Trou Aux Biches for an amazing couple adventure.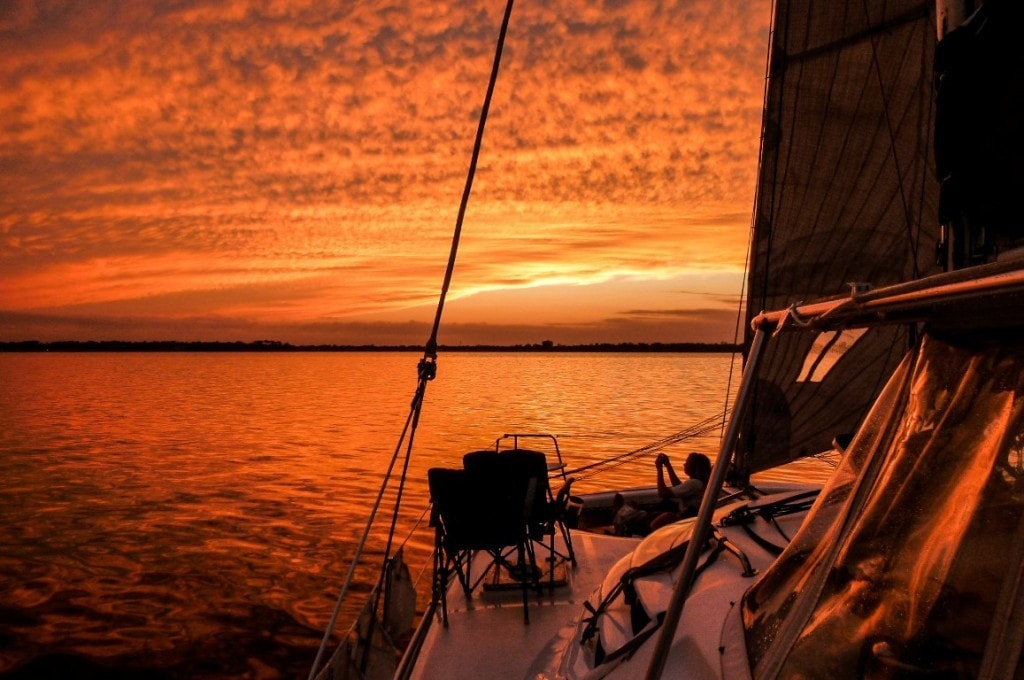 Sunset catamaran cruises are one of the most romantic experiences you can embark upon on your Mauritius honeymoon! The catamaran cruises begin from Point Jerome near Mahebourg and sail towards the Blue Bay Marine Park and around the famous Ile aux Aigrettes Island as you enjoy the spectacular sunset, dolphins, amazing scenery, live music on-board, choicest Mauritius food, drinks and the company of your special someone!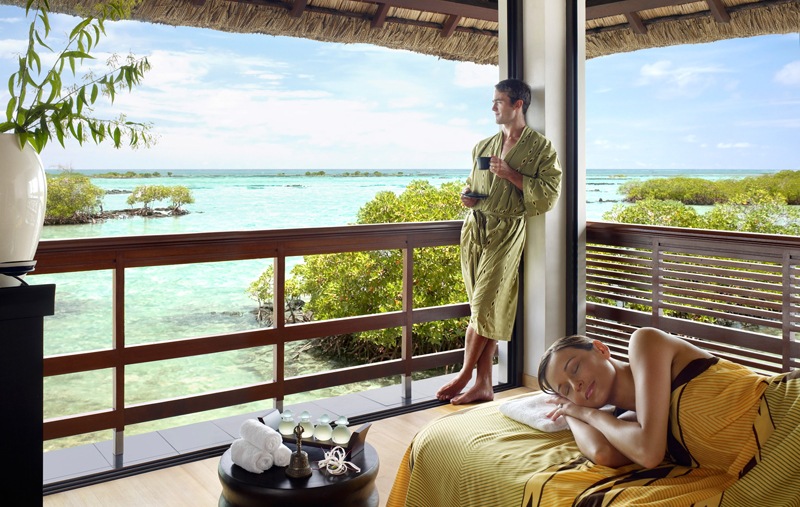 Indulge in a rejuvenating couple's spa at any of the luxury hotels or resorts of Mauritius! The treatments offered in the Spa include a wide variety of relaxing massages, body scrubs, facial treatments that will transport you and your partner to a tranquil and peaceful state of mind. A must-do activity that should be a part of your Mauritius honeymoon packages.
Enjoy a horseback ride with your partner on the Riambel beach! Stride side-by-side on two separate horses or sit saddleback on a single horse as you become one with the waves and ride off into the sunset! Make your fairytale dream come true by including this experience in your Mauritius honeymoon.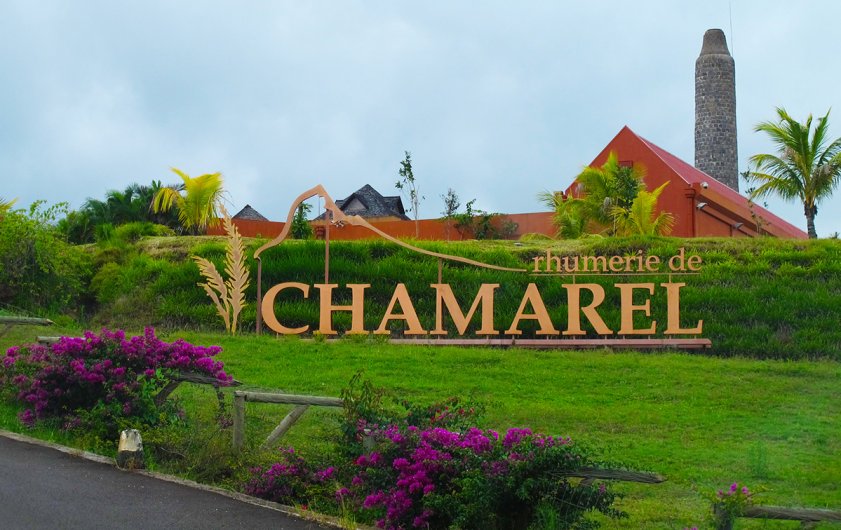 Mauritius is also well known for its sugarcane plantations and offers a unique rum-tasting experience at the La Rhumerie de Chamarel. One of the most romantic and popular things to do in Mauritius, this experience involves a guided visit of the distillery, a fantastic rum-tasting session and a delicious lunch at the distillery's restaurant, L'Alchimiste. Also, get a chance to learn about the entire rum-making process as well as sample some famous rums such as White Rum, Coeur de Chauffe, and Chamarel Liquors.
Where?
In Mauritius, you will be spoilt for choices when it comes to hotels, luxury resorts or private villas where they can have a memorable honeymoon experience of a lifetime. Some of the options that we can suggest of the many amazing Mauritius hotels are: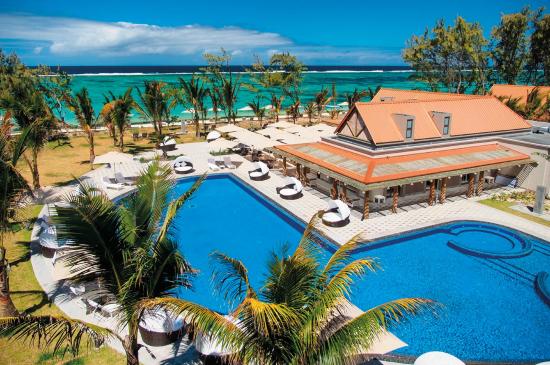 Maritime Crystals Beach Hotel – An elegant 4-star beach property located on the east coast of Mauritius on Belle Mare beach. The hotel features 181 luxurious rooms with stunning sea views and a fabulous choice of restaurants, swimming pools, wellness & beauty care centre along with an extensive range of leisure and recreation facilities.
Anelia Resort & Spa – With a tagline that exclaims 'Experience Anelia. Discover Mauritius', this 4-star beach resort is a breath of fresh air among all Mauritius hotels located on the west coast. Truly experience the culture and hospitality of Mauritius at this 150 room-capacity hotel that features stay options ranging from authentic 'village creole' style private villas to superior contemporary style rooms.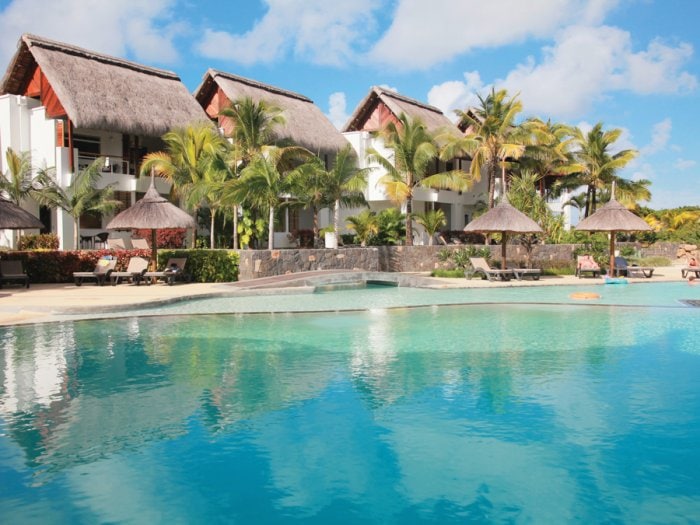 Laguna Beach Hotel & Spa – This exquisite Mauritius hotel set against the backdrop of scenic mountains and pristine beaches, is a perfect escape from the mundane! It is located at a distance of 30 mins from the international airport and offers the best services with its 63 well-appointed rooms, luxurious spa retreat and a range of recreation, sports and entertainment facilities.
Riu Creole Hotel – A unique all-inclusive property among all Mauritius hotels, Riu Creole is a gem located on the Le Morne Peninsula that stands out for its variety and elegance. The hotel features more than 300 well-decorated and well-appointed rooms with countless amenities.
Radisson Blu Poste Lafayette Resort & Spa – A perfect choice for honeymoon couples, this resort is situated on a serene island in the Indian Ocean. It offers breathtaking views of the ocean and a chance to enjoy some of the most spectacular aquatic activities as part of your exotic Mauritius honeymoon!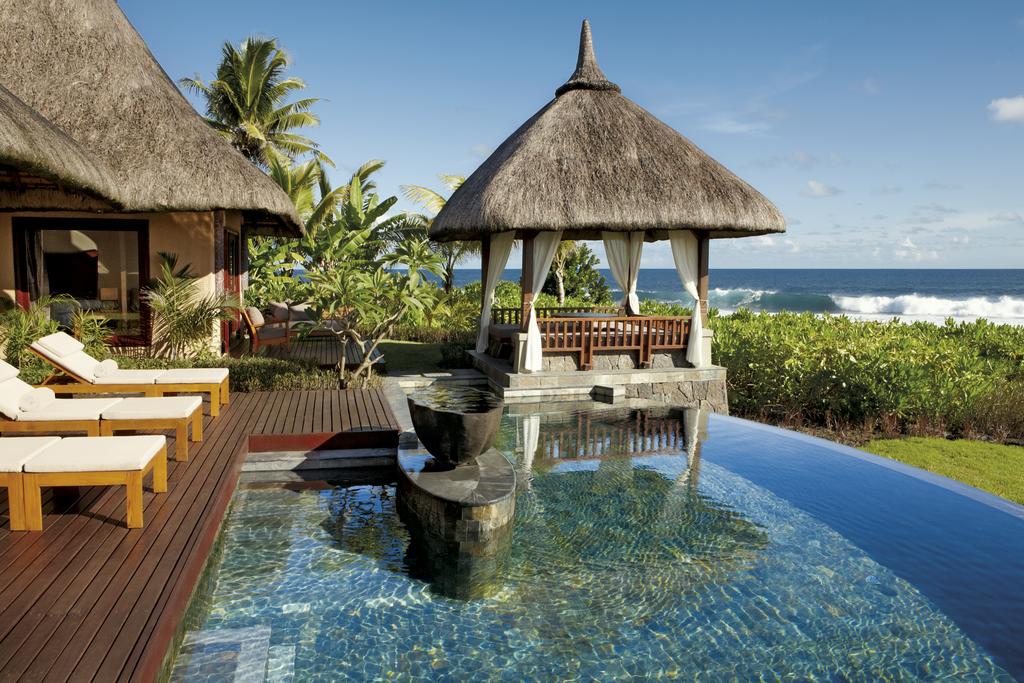 Shanti Maurice Resort – Experience pure luxury and exotic bliss at this 5-star beach resort located on the southern coast of Mauritius! Enjoy uninterrupted views of the Indian Ocean from any of the lavish suites or private villas of the resort. The relaxing wellness spa invigorates and awakens your senses as well as the countless recreation facilities that make this resort one of the best stay options among all Mauritius hotels!
Outrigger Beach Resort – Explore the best of Creole culture, refined luxury and unmatched hospitality at the Outrigger Resort on the southern coast of Mauritius. A 5-star hotel that provides a perfect setting for your Mauritius honeymoon with its lavish guest rooms (ocean views obviously!), cool tropical gardens, fine Mauritian cuisine and a pampering Navasana Spa.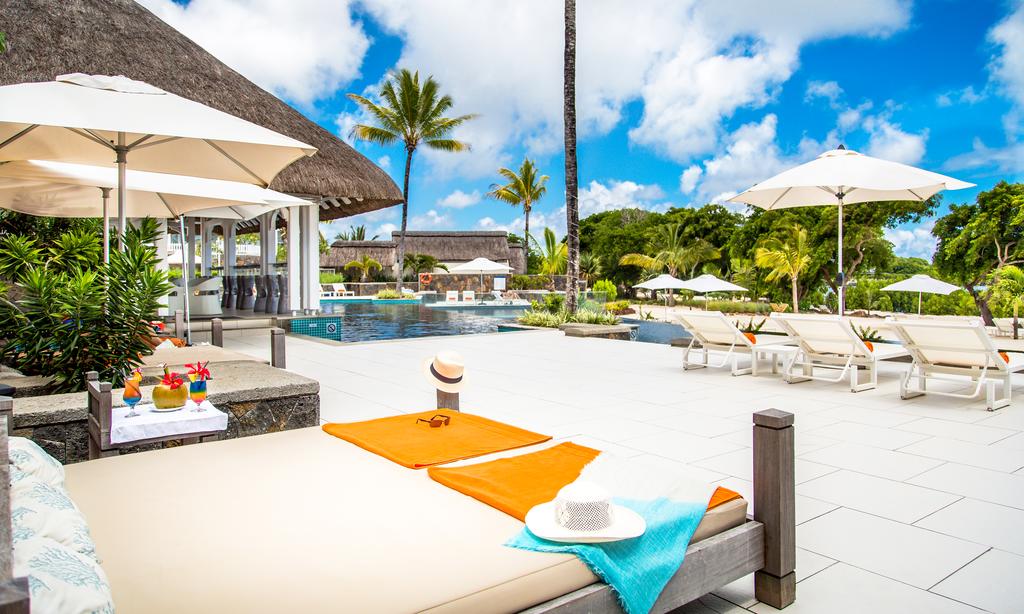 Radisson Blu Azuri Resort & Spa – An ideal tropical retreat for honeymoon couples and a perfect beach resort for leisure travellers and families! This 5-star beach property is a dream-come-true with its 100 luxurious well-appointed rooms, furnished balconies, exquisite culinary experiences, state-of-the-art meeting facilities, relaxing spa treatments and never-ending soothing views of the ocean. The best option you can think of when you plan your Mauritius honeymoon packages from India!
When?
Since the island is located in the southwest Indian Ocean, it enjoys a pleasant tropical climate throughout the year. The weather tends to be warm and pleasant making it the perfect escape for honeymooners and leisure travellers. It can be very well described as year-round destination and travellers can select their own preferred season to travel to this exotic destination. The warmest weather can be experienced during the month of February and July tends to experience a cooler climate. The best season or the peak season to visit Mauritius is summer that occurs between the months of October to April. This turns out to be the perfect season for relaxing beach holiday! Winters occur between the months of July to September when the temperature is cooler with slight showers. Being the off-season, you can enjoy low rates on hotels, transport, Mauritius shopping and many other activities.
Who?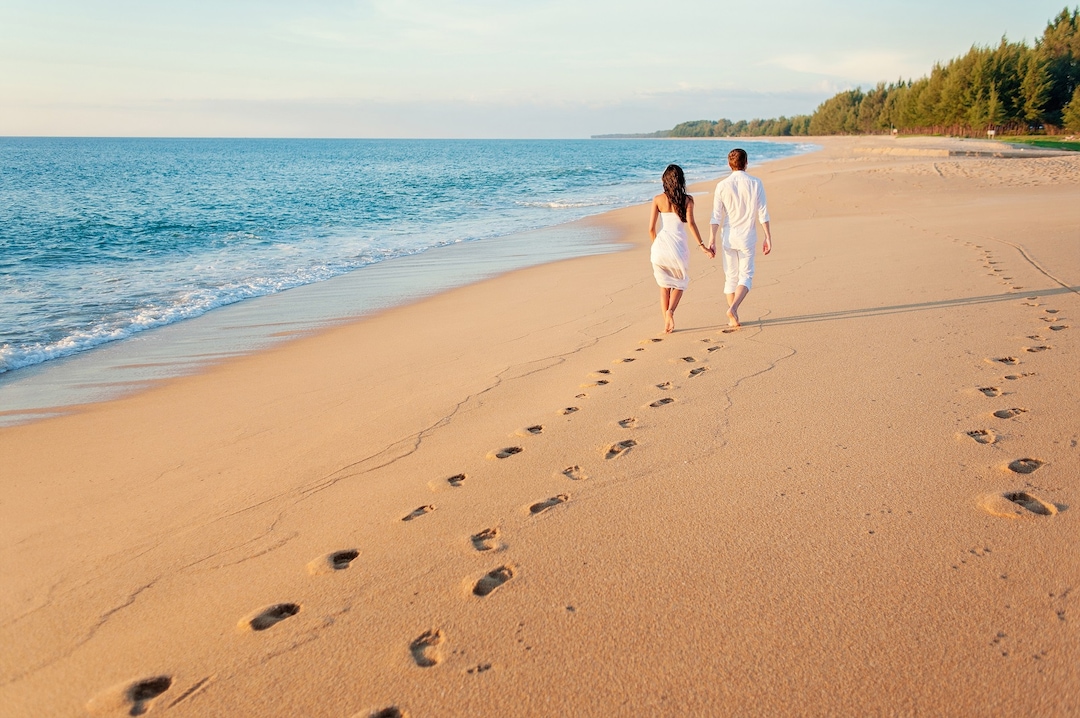 Mauritius is the most preferred option for honeymoon couples! In other words, it is an absolute honeymoon haven for newly-wed couples looking for a romantic getaway; all thanks to the spectacular beaches, pristine natural landscapes, amazing marine adventures, luxury resorts, beach-side hotels and private villas that couples can take advantage of, at this island.
Mauritius is also a perfect beach getaway for families or leisure travellers who look for an exciting tropical escape from their busy lives. Solo travellers and adventure enthusiasts are more than welcome as the island offers a host of adventure activities and unique experiences for travellers of all kinds. The relaxing beach paradise can also be ideal for seniors who can have a relaxing time by the beach and enjoy the wonderful sightseeing and shopping in Mauritius!
How?
The best way to reach Mauritius is by taking a direct flight from Mumbai. The distance between the two destinations is approximately 4689 km (2914 miles) and the flight journey time is roughly 6 hours. Besides Mumbai, there are many connecting flights from major Indian cities such as Delhi, Chennai, Bangalore and Kolkata. All international flights land at the Mauritius International Airport, also known as Sri Seewoosagur Ramgoolam Air Terminal, which is located at a distance of about 48 km from Port Louis city.
Although not very popular, the sea-route is also another way to reach Mauritius from Mumbai! Luxury cruises are operated between these two destinations that can take as long as 13-14 days to complete this sea journey. The luxury cruises can be a unique experience altogether and travel/ocean enthusiasts can truly enjoy this journey along with the numerous activities they can take advantage of onboard.
Immigration in Mauritius is easy! A visa-on-arrival can be obtained in Mauritius if you are an Indian passport holder for a maximum of 60 days. The documents required for on-arrival Mauritius Visa are:
– Original Passport with 6 months validity from the date of arrival
– Two passport size photographs per person (35mm*45mm matt finish white background 80% face exposure)
– Confirmed booking for accommodation in Mauritius
– Confirmed booking for the return flight
– Sufficient funds for expenses during their stay (minimum of USD 100 per day)
If the confirmed return flight booking is for a stay beyond 60 days (the maximum stay limit for visa-on-arrival) then Mauritius visa has to be applied from the Mauritius High Commission in Delhi prior to departure.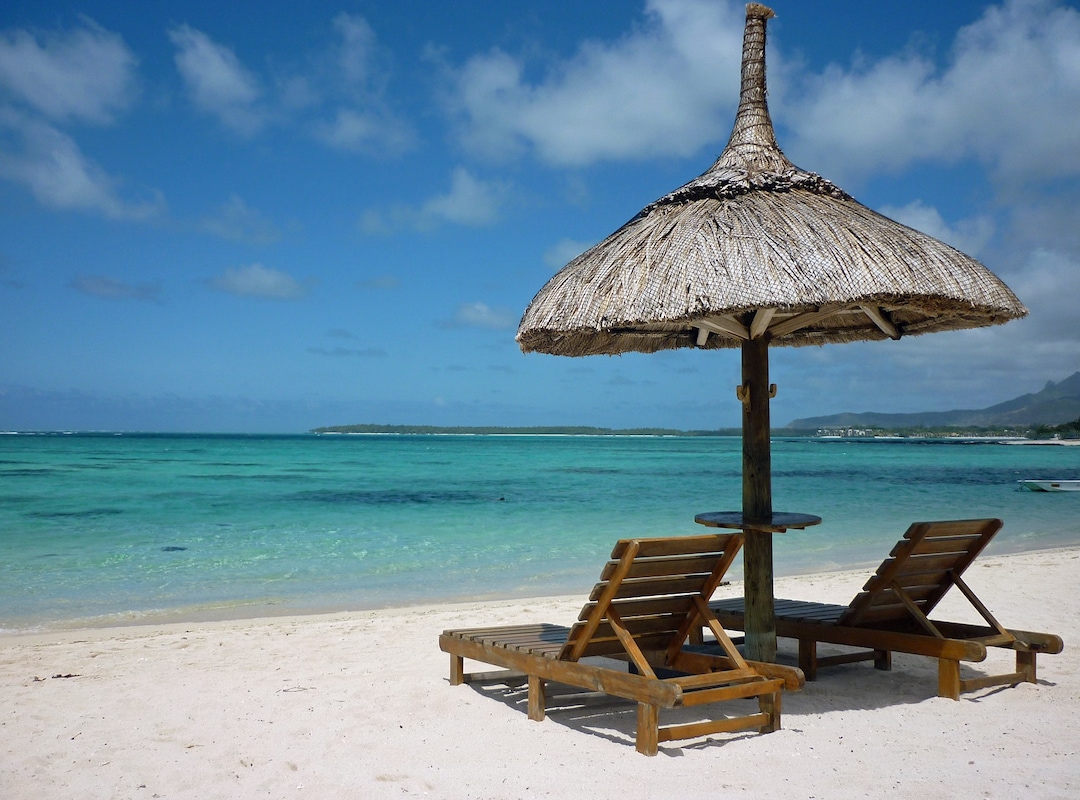 Wiggle your toes in the pristine white sands, toss them between your feet and let the gushing waves of the ocean keep your mind at an optimum relaxed level. Such is the welcome of the tropical paradise of Mauritius! Wake up to the sound of the seas as you melt into the Mauritian lifestyle by soaking up panoramic views of the deep blue waters and lush green natural landscapes. Marvel at idyllic golden beaches, journey through sugarcane plantations and sip on the sweet buzz of pina colada while relaxing in the picture-perfect escape of Mauritius.
"Could leisure and love get any more perfect and prettier than Mauritius? The lovely ambience and the soothing aura of this destination are brought together as a perfect match for your perfect soulmate in the land of green and blue – Mauritius!"