Reading Time:
11
minutes
They say beauty lies in the eyes of the beholder. But when it comes to Kashmir, everywhere you look, the delicate essence of pure and natural beauty will make you fall in love with it. If we could tell you one reason for exploring the valleys in Kashmir, then it would simply be unfair! There are just too many reasons why your vacation in this piece of paradise would be nothing short of a dream come true. While every season in Kashmir brings its own charm, the fall season brings with it a distinct flavor. Kashmir in autumn is a sight to behold. Chinar leaves falling off the trees in Gulmarg, Srinagar, and many other tourist destinations are poetry in motion for every onlooker. The locals call this time of the year Harud – a short autumn that lasts from September to November when every shade of auburn and brown can be seen around you. A trip to Kashmir in the autumn season will make you forget all your worries and appreciate the simpler things in life! Here is a guide for you to plan your next vacation to Kashmir in autumn and have a memorable experience:
1. Fall in Love with the Autumn Mystique
The dreamy atmosphere in Kashmir during the autumn season is simply beyond comparison. The weather is pleasant in the daytime with a nip in the air when nighttime engulfs the valleys in slumber. Here are some things to do in Kashmir's fall season:
When you are in Srinagar during the autumn season, it is almost impossible not to mesmerize yourself with the Dal Lake. While you are at it, the best way to make yourself have a full-fledged Kashmiri experience is to reside in a houseboat. Many options are available for you, ranging from affordable to luxury. It would be best to find Kashmir holiday packages that include houseboat stays in their itineraries and then choose one based on your budget. Spend a full day in a houseboat, enjoy some local delicacies, and your vacation in Kashmir's autumn will be sorted.
Just like a houseboat, a shikhara is a boat that gives you a glimpse into the crystal-clear waters of Dal Lake, Nagin Lake, and Jhelum Lake. You can literally spot fish and other aquatic creatures swimming around these water bodies while riding on a shikhara during the autumn season in Kashmir. There are fruit sellers and snack vendors riding along you so that any cravings can be easily satiated too.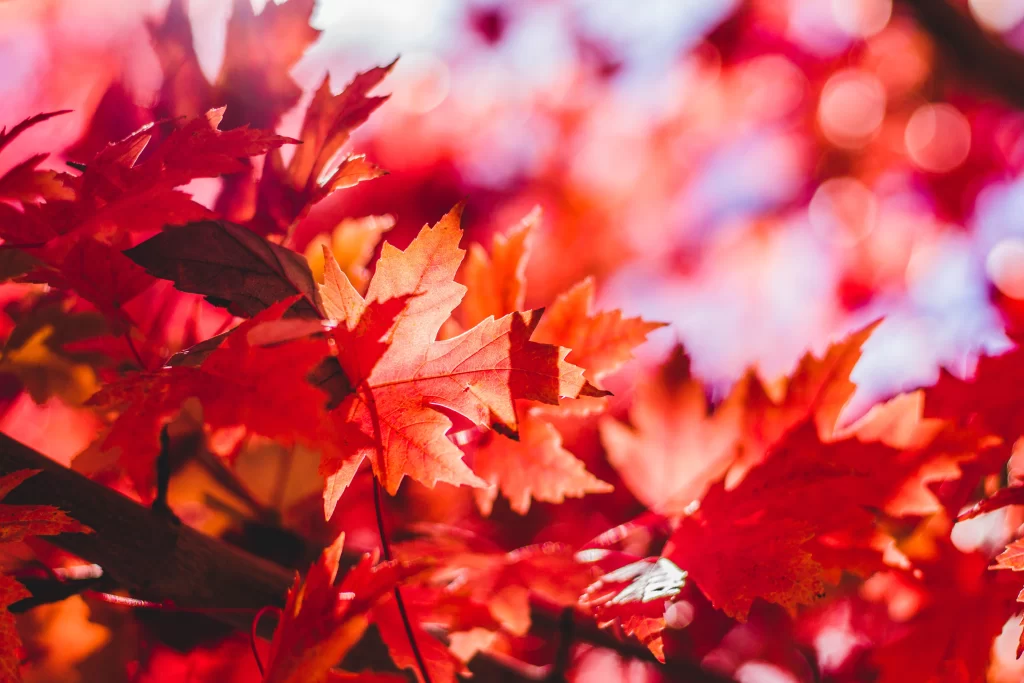 Gulmarg in autumn is so beautiful that your eyes will not be able to get enough of its scenic beauty. But if you are looking for an activity to do with your buddies, then playing a round or two of golf here comes highly recommended. The Gulmarg Golf Club is open for visitors in autumn, so you can easily book a slot and have hit an ace. A customizable itinerary will help you have some spare time for this game, so make sure you choose a suitable travel package.
Take a Pony Ride in the Valley 
While exploring Kashmir and its majestic mountains, you will come across ponies a lot of times. This is because excursions on ponies are very common across this tourist destination. Not only will you have a gala time discovering the magical autumn in Pahalgam, Sonamarg, and Yusmarg on a pony back ride but also help villagers whose livelihood depends on it.
Participate in Kashmiri Adventure Sports  
With deep valleys and gigantic mountains, Kashmir is one of the best places to try out adventure sports such as paragliding, hot air ballooning, and many more. Rid yourself from all inhibitions and make your vacation in Kashmir unforgettable by participating in these adventure activities. In autumn, Gulmarg is ideal for paragliding and the valleys of Suru and Zanskar are perfect for hot air ballooning.
2. Visit Awe-Inspiring Tourist Spots 
Be it the distinct architecture of Jama Masjid or the seven-terraced garden castle known as Pari Mahal, every historical spot in Srinagar is worth visiting on your Kashmir vacation. As soon as you step into these heritage sites, you will be transported to an era when the glory of the Kashmir valley was in its prime. It would be best to book a heritage walk with a local guide in order to truly understand the story behind these places and the folklore attached to them.
Spend Time at the Tulip Garden
One of the most beautiful gardens is the Indira Gandhi Memorial Tulip Garden in the capital city of Srinagar. This tourist spot should be a part of your itinerary as more than 40 varieties of tulips bloom all year round. Autumn is among the best times to visit this garden in Srinagar as well. There are food kiosks within the complex of this tulip garden where you can enjoy some local delicacies.
Marvel at the Saffron Fields of Pulwama 
Nicknamed the "Rice Bowl of Kashmir", Pulwama valley is a world of its own. Expect streams, waterfalls, terrace farming, and saffron fields everywhere you turn your eyes. The sheer beauty of this quaint area is so appealing that you will not feel like coming back from it! There are a number of trekking trails in Pulwama for people who like to walk in the hills.
Find Peace in Anantnag's Freshwater Springs
Anantnag is among the most popular tourist destinations in Kashmir because there are a lot of places to see and things to do in and around it. During the autumn season, you can visit three famous streams of Anantnag, namely, Brengi, Sandran, and Arapath with your friends and family. Besides this, you can pay homage to religious centres in this region like Martand Sun Temple, Kheer Bhawani Asthapan, Ishmuqam Shrine, and Ziarat Baba Hyder Reshi.
Visit the Kashmir Stag at Dachigam National Park
Did you know that the Kashmir stag is an endangered species since the beginning of the 20th century? That's right. The Dachigam National Park is a protected area right outside Srinagar where you can still see a small population of this type of deer. Moreover, you can see black bears, langurs, and various other wild animals at this national park.
3. Devour Mouth-Watering Delicacies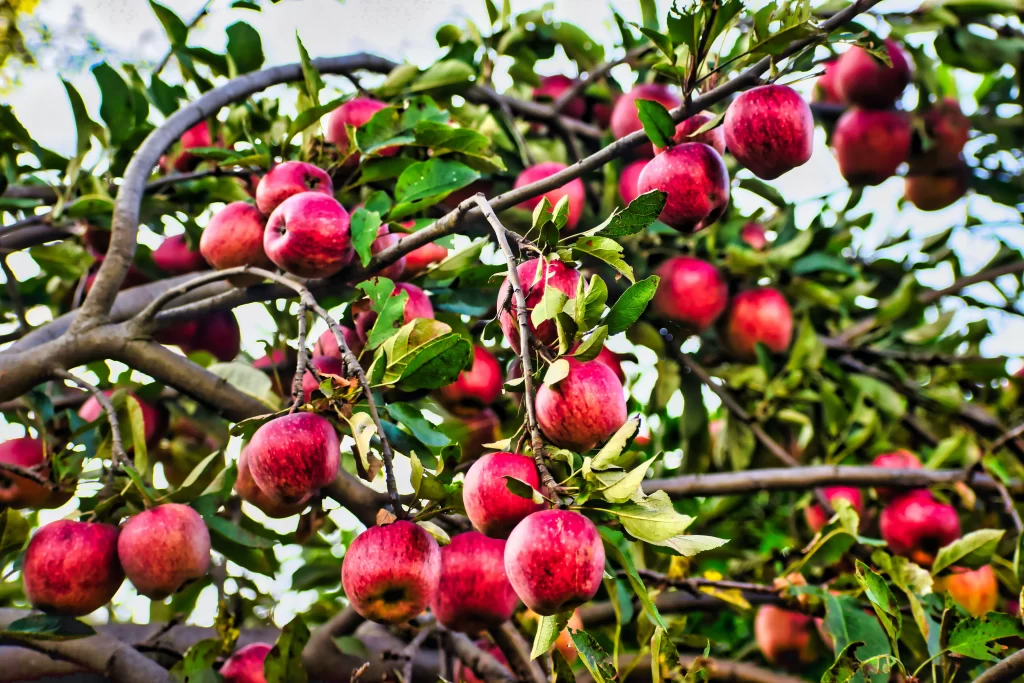 To say that Kashmir's cuisine is unique would be an understatement. The homely essence of Kashmiri Pandit dishes and the rich taste of a Wazwani meal are enough reasons to vacation in this state. Here's how you can make the most of your eating experience in Kashmir's autumn:
Treat Your Palette with Wazwani Dishes 
Trying out different foods in Kashmir is a true delight because you get to devour some of the most delicious dishes while sharing the same plate with your friends or family. The communal eating habits of the Kashmiris are so endearing that you will enjoy it to the fullest. Yakhni Pulao, Goshtaba, Rista, Methi Maaz, Aloo Dum, Haaq, and Rogan Josh are just some of the Wazhwani entrees and mains that you can try out in any part of Kashmir.
Have a Morning Street Side Breakfast 
Another way in which you can make a special place for Kashmiri food in your heart and belly is by enjoying a morning breakfast. Halwa paratha is one dish that will warm your heart, soul, and body. It is the perfect autumn breakfast that can get anywhere in Kashmir. Harissa is another breakfast item that you need to try out at a local eatery. Mutton mince is cooked all night long to reach porridge-like consistency that you can pair with some fresh bread. There is no other food item like this one, so make sure you get your hands on it!
Sip on Some Local Beverages 
Noon chai is the first thing to try out on a breezy autumn day in Srinagar. Made from gunpowder tea leaves, baking soda, milk, and salt, this hot beverage has pink in color and has a unique flavor to it. Kahwa is a concoction of green tea leaves, whole spices, nuts and saffron that you can easily find across the state. Once you have a cup of kahwa, it is almost impossible not to have another one! The Kashmiris have a take on lassi that you can also enjoy after walking all day in the valley. It is a refreshing yoghurt-based drink with mint leaves, cumin powder, and black salt that goes perfectly well in the autumn season of Kashmir.
Have an autumn affair with Kashmir on your next vacation and you will surely want to come back for more! Book your holiday package and have the time of your life in the valley of Kashmir.