Reading Time:
9
minutes
The recent wave of Korean content also known as the Hallyu Wave has prompted people to have a deeper look at Korea's culture and geography. While places to visit in South Korea like Seoul, Busan and Gwangju give off the perfect modern Korean vibe, you cannot help but wonder whether there is more to this country! And that is when the exquisite island of Jeju comes into the picture. Jeju is South Korea's largest island and a self-governed province. It has an area of approximately 1,846 km² and a population of almost 7 lakh citizens. Many people visit this beautiful and peaceful place during their vacation every year and try to explore as much as they can. This post is a guide on how to get the best out of your time on Jeju Island Discover the truth about Jeju Island – its history and culture, its geography and climate, and its amazing sights!
Like most wonderful places in the world, Jeju is also known by a special name – The Island of Gods. As per a South Korean legend, demi-gods once lived in this region and on the island, which is situated in the Korean strait towards the south of the South Jeolla Province. Hence the name – 'Island of the Gods'. Due to its volcano and stunning beauty, it is also referred to as "South Korea's Hawaii". It is also famous for being a resort island and has mesmerising views of nature and plenty of activities for solo travellers, families, and couples alike. If you were to look at the demographics, you would see that a majority of newly married Korean couples visit Jeju for their honeymoon. Similar is the case with a lot of Japanese and Chinese tourists. Locals also call Jeju the unofficial 'Honeymoon Capital" of South Korea.
*Accolades
In November 2011, Jeju Island was put on the list of The New Seven Wonders of the World. Home to almost 77 different types of mammals, and 200 species of birds, the island is set to have recorded a total of almost 2,000 various types of distributed sub-tropical, temperate, and polar vegetation. This is also why it was accredited with the title of UNESCO Biosphere Reserve, World Natural Heritage, and the Global Geopark Award.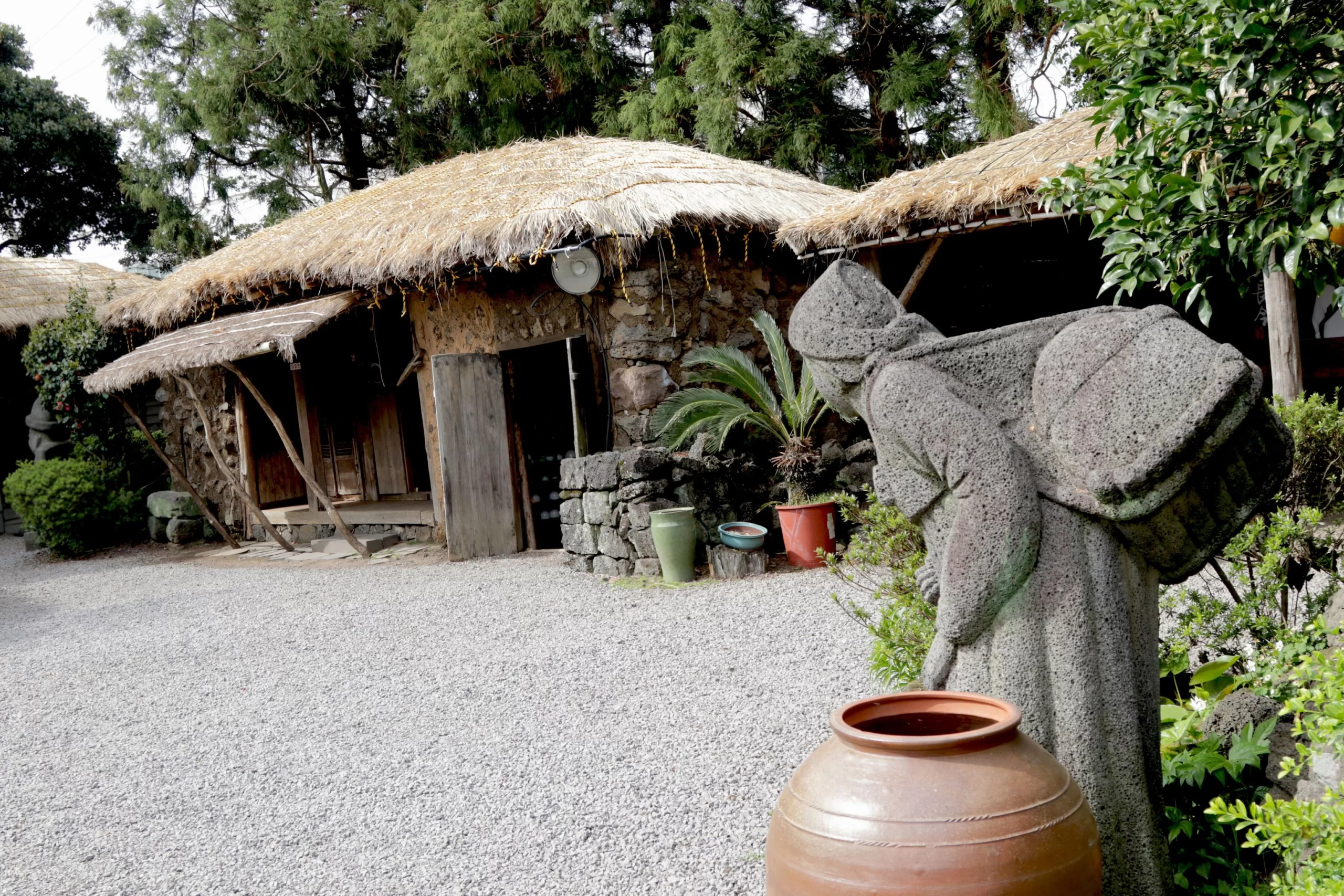 *Culture and Food in Jeju
Apart from the traditional South Korean food dishes like Kimchi, Jeon and Kimbaps, Jeju is also well-known for some dishes that are exclusive to the island. Jeju is a seafood lover's paradise. You get a great variety of fish, seaweed and abalone. And if you're a meat-lover, there is no place better for Korean BBQ than Jeju Island. But the highlight of Jeju has to be Black Pork which is loved by locals and tourists alike. The Black Pork is so famous that it has a specially dedicated street near Jeju night market with restaurants selling black pork Korean BBQ. Other well-known dishes are Momguk & Gosari Yukgaejang, Abalone, Dombe Gogi, Gogiguksu (Pork Noodle Soup), Omegi Tteok and more.
The culture of Jeju is a little different than that of mainland South Korea. Jeju is believed to be more matriarchal. Jeju is also home to several unique local legends. And one of the most distinct cultural artefacts is the fascinating dol hareubang ("stone grandfather") carved from a block of basalt throughout the island. It is the figure used the most to make the iconic Jeju souvenirs. And talking about the culture of South Korea and Jeju at large, we must also mention the "Cafe Culture". South Koreans take their coffee very seriously which is why you will find several cafes all across the Island. There are vegan cafes, cafes with pretty views of the magnificent sea and so much more. Enjoy mouth-watering brews and food here. These cafes also serve as an ideal place for a perfect sundowner date.
*Places to visit in Jeju :
1. Hallasan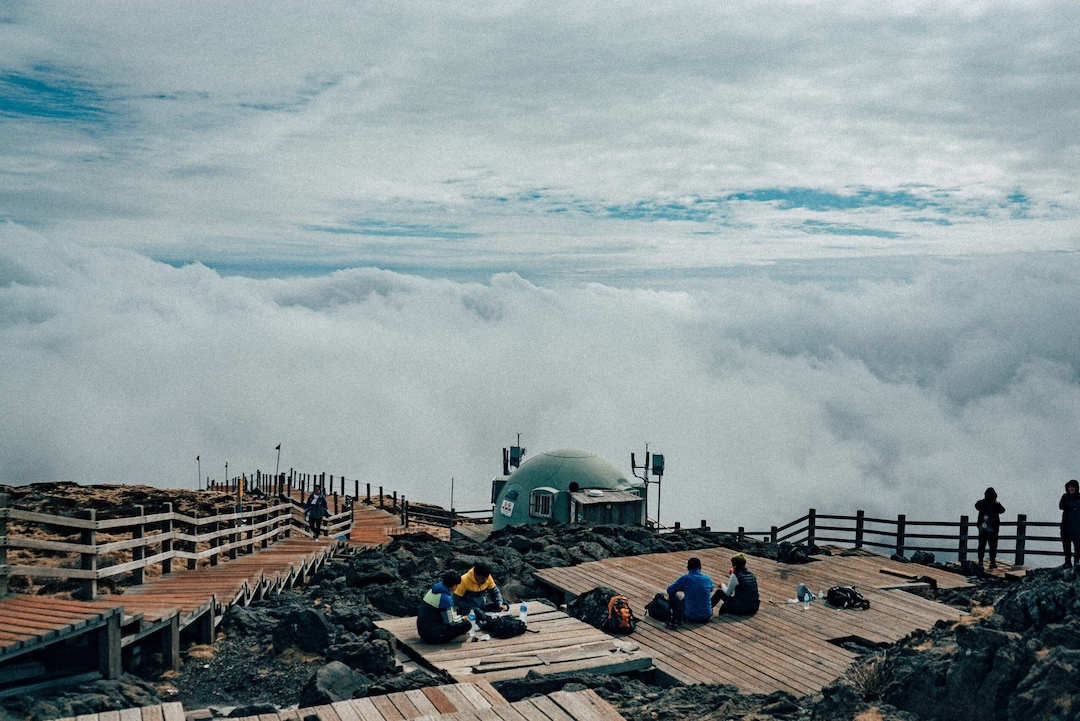 There are many sights to see on Jeju Island, but one of the most interesting is to visit the volcanic mountain itself called the Hallasan. It is a beautiful place where you can see the sea, forest and water all under one roof. There are plenty of hiking trails which take you up through the mountains and back down again.
2. Jeongbang Falls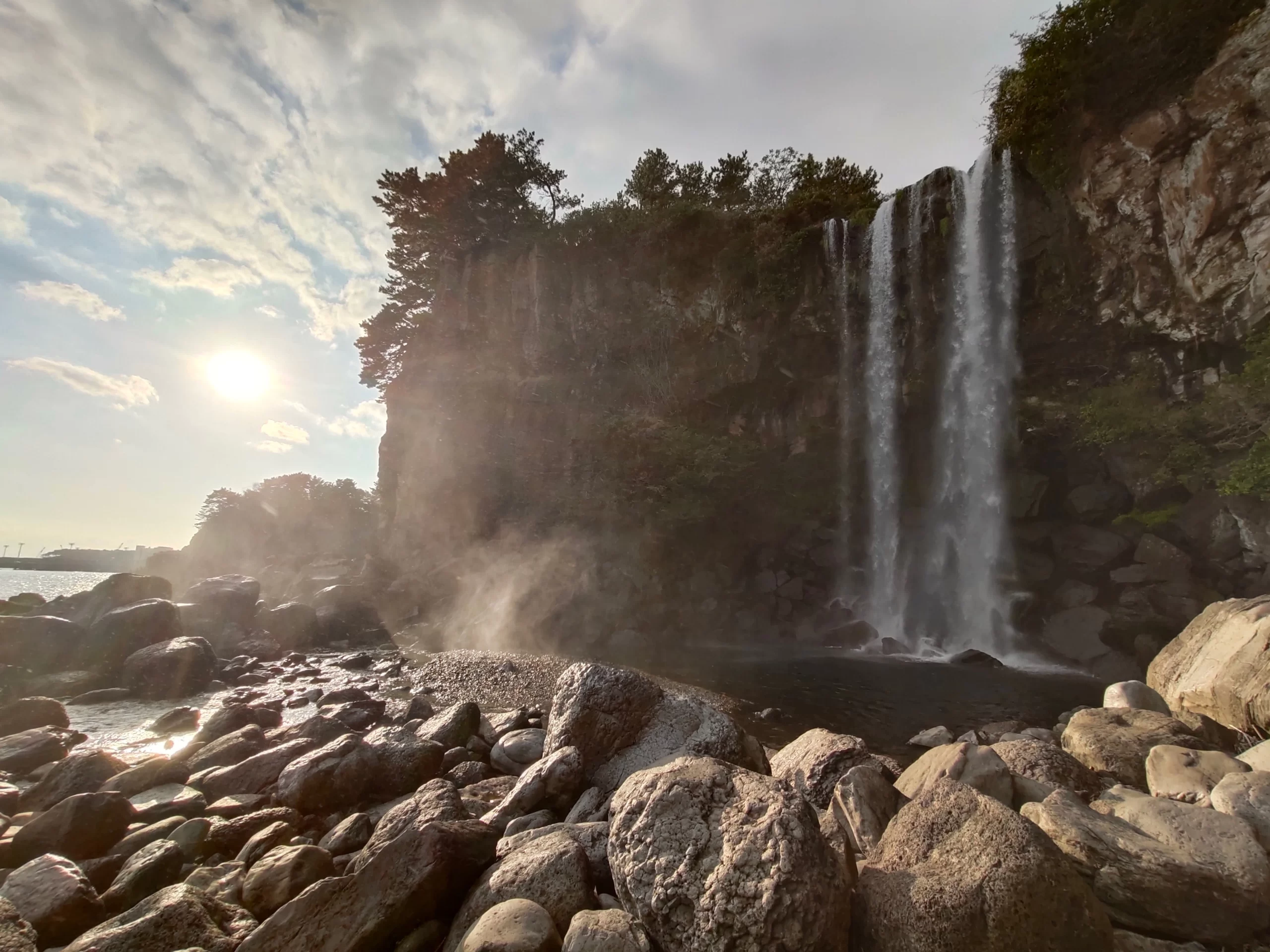 Jeongbang Falls is the only waterfall in all of Asia that falls directly into the ocean. Situated on a high cliff by the sea it's one of the most famous waterfalls to visit on Jeju Island.
3. Jusangjeolli Cliff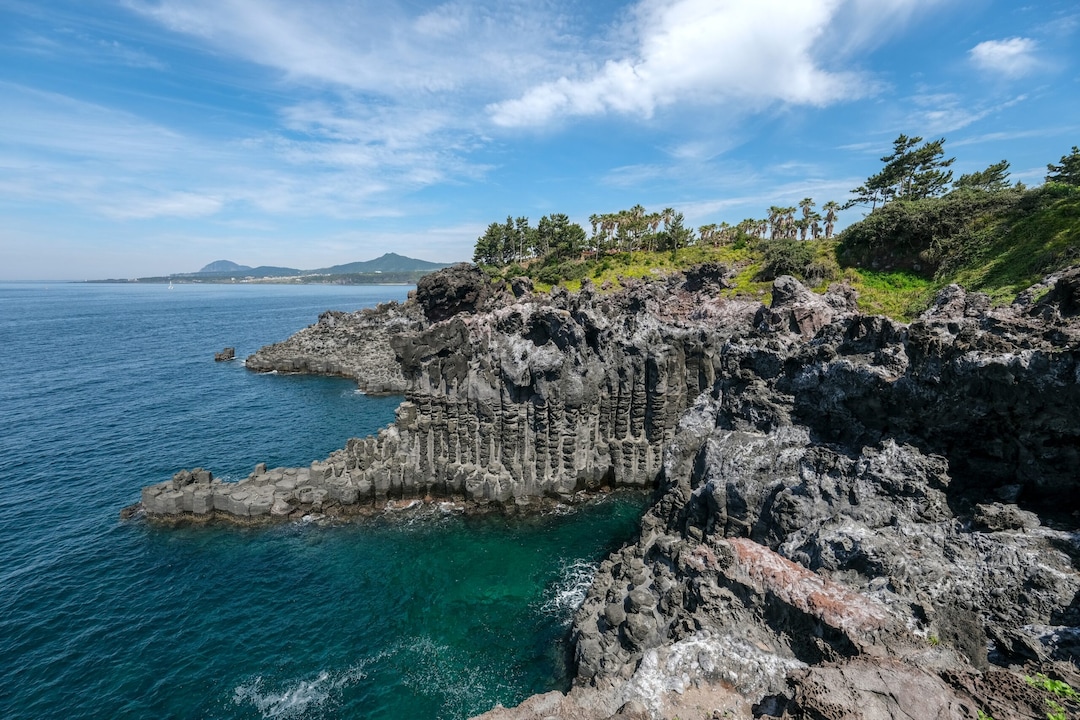 It is said that thousands of years ago when Mount Hallasan volcano erupted into the Jungmun Sea, its lava suddenly cooled and shrank in mass. This resulted in the formation of several cube-like blackish rock pillars that are known as the Jusangjeolli Cliff.
4. Seongsan Ilchulbong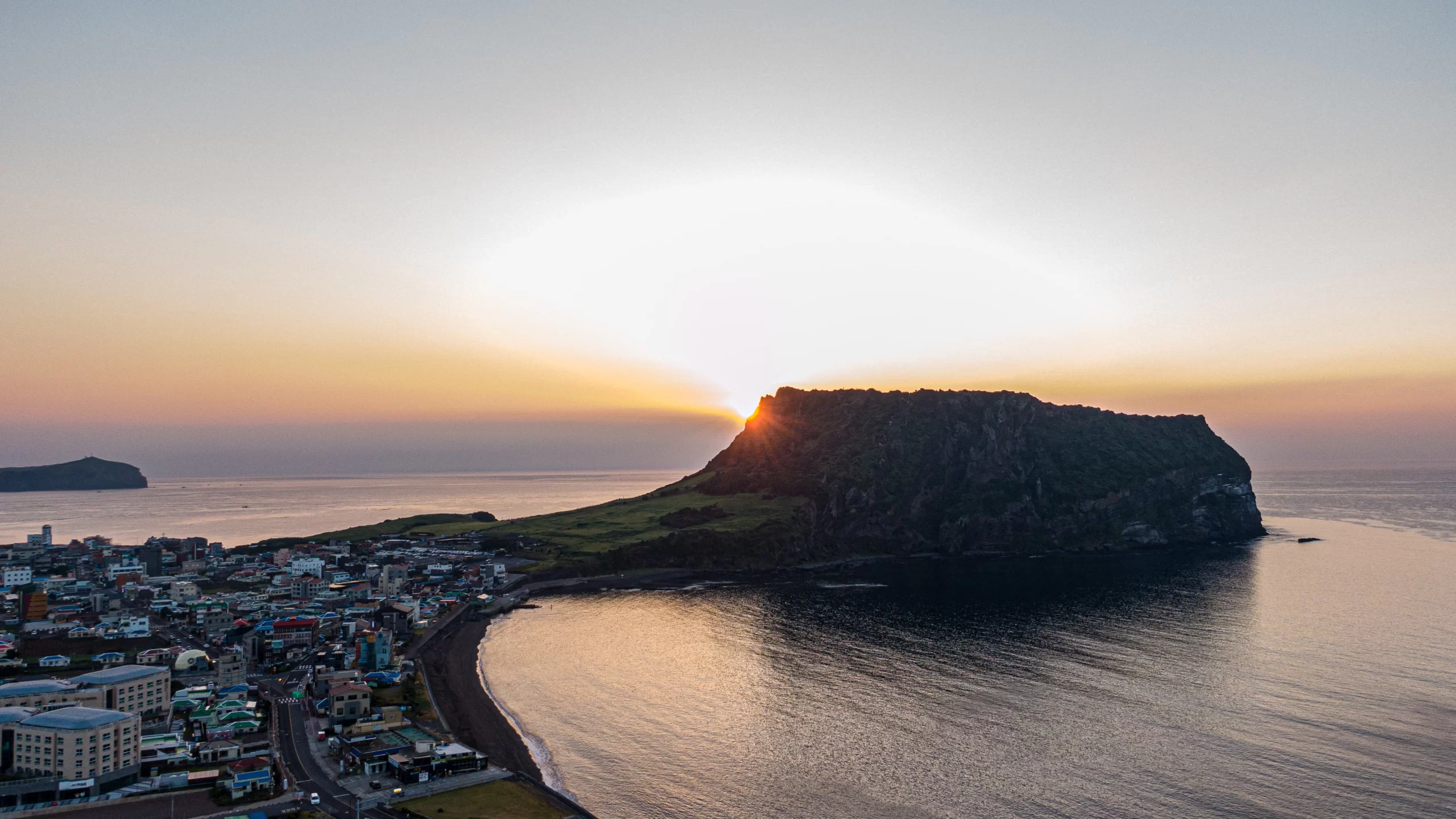 Seongsan Ilchubong is an extinct volcano and has a big crater at its top. It rose from the sea more than almost 100,000 years ago in a series of volcanic eruptions. It is also known as Sunrise Peak and is connected by a ridge where one can enjoy walking.
5. Manjanggul Cave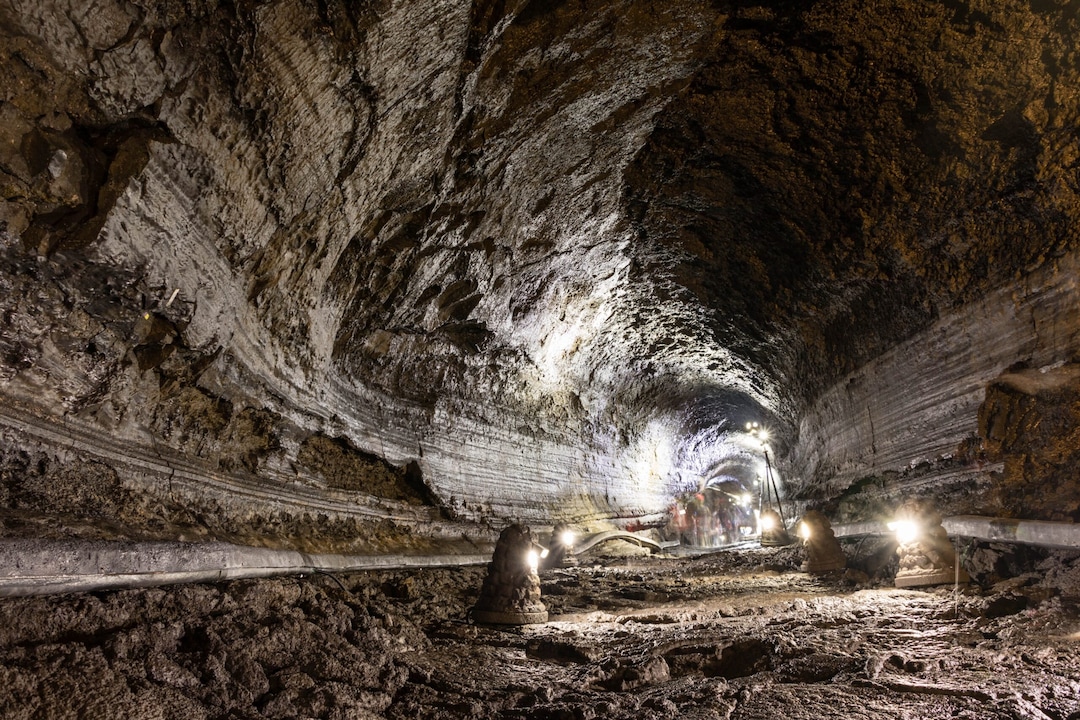 This cave is said to have been formed more than 2.5 million years ago. It has a variety of natural formations such as 70 cm long lava stalagmites and the lava tube tunnels and is known as one of the finest and longest lava tunnels in the world.
6. Jeju Waterworld
When you are tired after all the trekking and hiking, you can visit Jeju Waterworld. Along with the essential wave pools and water slides, you can also enjoy herb saunas, Jiujiang (Korean bathhouses), mudslides and more. The perfect way to unwind.
7. Museums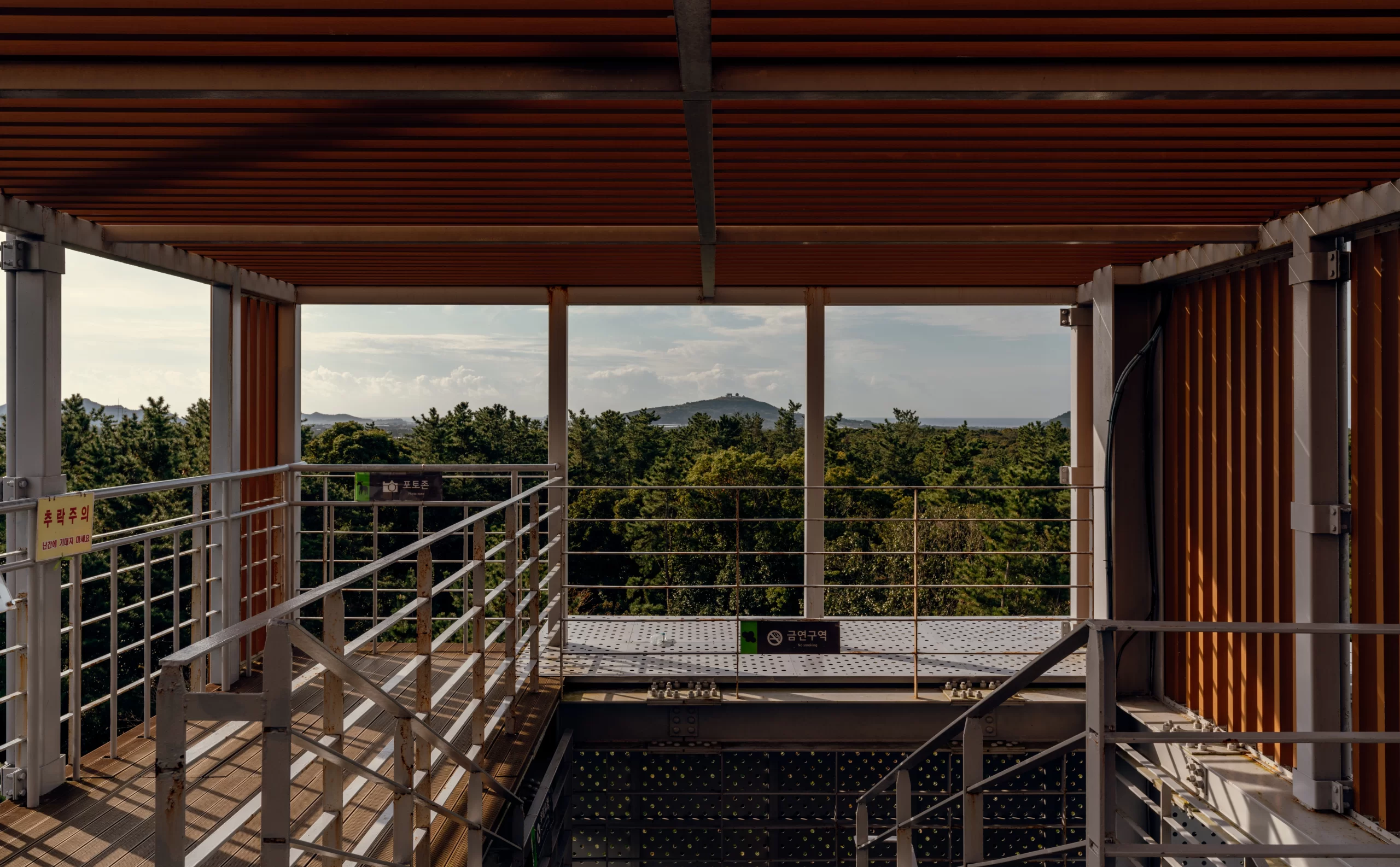 Jeju Island has several unique museums such as Teddy Bear Museums, Glass Castles, Jeju Folk Village Museum, Tea Museum and more. They have several anecdotes about the island's history. And offer an insight into the heritage of Jeju.
Apart from these places, you can also visit VR gaming places, submarine tours, scuba diving, and so much more. You can travel using car rentals, city and intercity buses and taxis. Jeju Island has so many wonderful experiences and we have barely scratched the surface. You have to visit this gorgeous place to truly understand how absolutely magical this is. Jeju has now become an integral part of the package deals to Korea. Here's looking forward to an early visit to this Island of Gods. Let us know if you have any Jeju Island stories. Until next time, Annyeong!