The Sakura Festival, Shinto Shrines, Sushi, Mount Fuji – there are endless reasons and places to visit in Japan that have enticed travellers to visit this island country in East Asia. Even the seasons of Japan lay claim to popularity, be it the lively festivals of summer or the pink splendour of Sakura Season in springtime. Yet the season of winter in Japan is often overlooked, even though it offers a spectacular experience as the temperatures drop across the country and snow covers the mountainous regions, transforming them into a paradise for winter sports enthusiasts.
The Wonderous Winters
In Japan, the winter season generally lasts from December to the end of February or at a stretch, can sometimes last till mid-March, but the duration of the winters and the intensity vary significantly across the country. Japan is an extremely popular tourist destination and on average, receives more than 20 million visitors every year. However, in December, Japan starts getting less crowded, which is another reason why winter can be a great time for you to visit. Fewer tourists, glistening-white vistas, a plethora of winter sports, snow festivals, winter illuminations, and much more – a myriad of experiences await you when you head to Japan in the winter season.
Head to Hokkaido for Winter Sports
You won't find much snow in Japan's metropolitan areas, but blankets of powdery fine snow cover the nearby mountains, transforming them into a winter utopia that attracts winter sports enthusiasts from all across the world. Nagano houses a majority of the highest mountain peaks in Japan and was the destination where the 1998 Winter Olympics were held. Nagano is also easily accessible from prime tourist cities, which is why it is one of the most popular places to head to during winter. Hokkaido on the other hand is Japan's largest prefecture and northernmost area and has the longest winter season in Japan. Hokkaido is considered to have some of the best-quality powder for activities like skiing and snowboarding.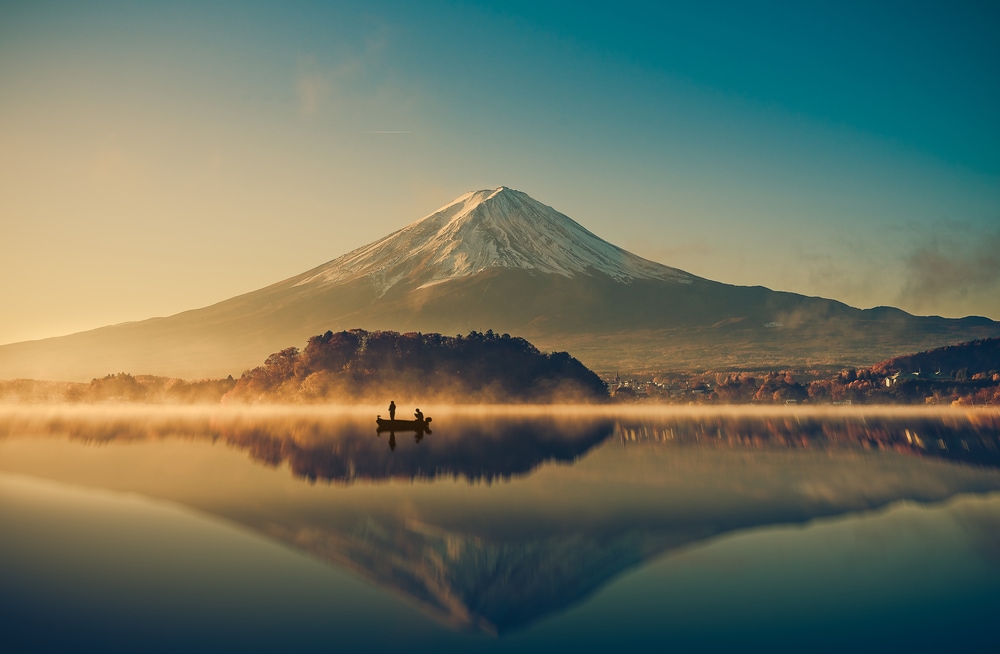 The Onsen Ryokan Experience
Several countries around the world boast of having pristine, picturesque hot springs (onsen), but over the millennia, Japan has perfected the art of onsen to such a degree that it has become an experience in itself. Though you can enjoy soaking in the healing waters of an onsen, surrounded by nature, at any time during the year in Japan, winter adds another dimension to it by transforming it into something transcendental.
One of the quintessential things to do in Japan in winter is to stay at a ryokan (Japanese-style inn) with an onsen, where you soak in a pool of warm water enriched with minerals, surrounded by mesmerising snow. Accommodation in a traditional Japanese-style tatami-lined room with bamboo mats, the "yukata" robe, and amazing seasonal meals made with the freshest local ingredients are all a part of the onsen experience.
"Ringing" in the New Year
Despite the fact that winter in Japan is a low season for tourism, the country tends to fill up with visitors around New Year, even though most attractions, shops, restaurants etc. are closed for several days around this time. One of the best things to do in Japan in December, as the countdown to the New Year begins is to visit the traditional districts and go to a Buddhist temple or Shinto Shrine. Joya no Kane is a traditional event at Buddhist temples where, either as midnight strikes or a few minutes before, a giant bell is rung 108 times, which adds a bit of timelessness to the atmosphere, creating an unforgettable experience.
The Snow Festivals
In Japan, snow festivals are a common sight all over. Whether they star natural phenomena, like the snow monsters of Zao or the icicles of Misotsuchi, or man-made sculptures, like the world-famous Sapporo Snow Festival, the festivities count among the top things to do in Japan in winter for everyone. In Japan, snow festivals generally centre around numerous ice sculptures that seem to take over the streets and showcase diverse characters and people. At night, the sculptures are beautifully illuminated as well, making for a sight you won't forget easily.
Winter Illumination
During the winters, generally beginning in December, Japan starts to light up with winter illuminations across several cities. Coloured lights are used to create symphonies as well as grandiose spectacles of dazzling illuminations. You simply cannot miss these sights when you visit Japan during winter. Tokyo, the capital city is of course home to some of the best illuminations, but don't limit yourself to the capital city only.
If visiting Hokkaido is already on your list of things to do in Japan in December, make sure you visit its capital, Kobe, as well. Kobe Illuminage at the Kobe Fruit & Flower Park offers visitors some unique experiences like an illumination maze, gimmick show, and illumination step. The flower theme park, Nabana no Sato is another destination with incredible illuminations, like a 200 m-long tunnel of lights and a sea of lights, that you can consider visiting.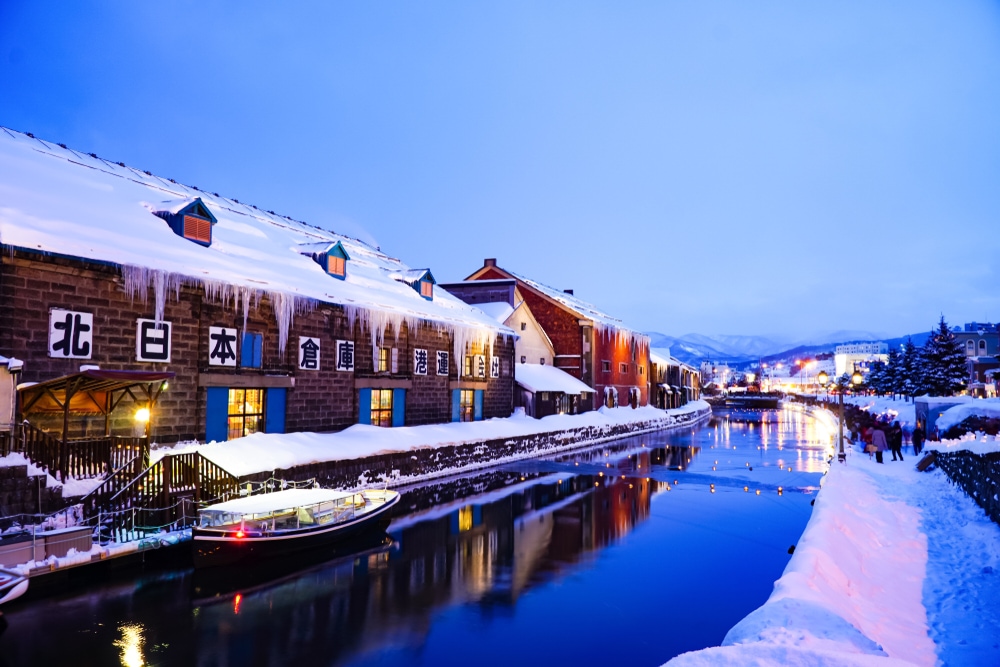 A Picturesque Train Ride
When it's winter in Japan, riding on the JR Tadami Line, which runs for over 80 miles, is an unforgettable magical experience that cannot be missed. The railway service connects Aizuwakamatsu and Uonuma and goes through some of the most amazing parts of Fukushima and Niigata. Sit back and relax as the most scenic vistas of Japan flash by your carriage windows. Take a break at Mishima to enjoy panoramic views of the lilac-coloured, 600 feet long Tadami River Bridge, which, in the right conditions, is reflected perfectly in the water below. You will come across several of the most photogenic spots in Japan on this train ride.
Get an Adrenaline Rush at Fuji-Q Highland
Fuji-Q Highland is a theme park located at the base of Mount Fuji, housing some of the most thrilling rides in the world. The park also boasts of a night-time festive illumination, an ice rink that offers impressive views of Mount Fuji, a kilometre-long Labyrinth of Fear, and much more. But it has to be the four mega, Guinness World Record holding, fastest, highest, and completely unbelievable roller coasters that are the main attraction at the park. Fujiyama (King of Coasters), Eejanaika (4th Dimension Hypercoaster), Takabisha (Steepest Roller Coaster), and Do-Dodonpa (Fastest Roller Coaster) almost throughout the year have 2-3-hour long waiting times. The park is easily accessible from Tokyo and winter, being an unconventional time to visit theme parks, means less waiting, making it the perfect time for visitors.
The Winter Village Experience
Sometime in the mid-90s, the Shirakawa-go region of Japan was designated as a UNESCO World Heritage Site to conserve the architecture of the Gassho-zukuri (hand in prayer) farmhouses. These farmhouses were built with steeply sloping roofs, without even a single nail. The architecture of the farmhouses makes them structurally able to cope with heavy snowfall, and with a blanket of snow, the villages look like they've come straight out of a fairy tale. The region has several illumination events throughout the winter season as well.
If you want to avoid the touristy crowds, you can also head to the villages in the Gokayama region, which are relatively less known and are off the main track.
Book your Japan travel packages for the winter season and explore a completely different side of Japan. An unconventional trip indeed, but a memorable one is in the offing when you visit Japan in the winter season.