Reading Time:
7
minutes
Japan's classic charm has shown its impact on its tourism industry. The ratio of travellers every year has grown rapidly. Estimated travellers this year can easily add up to 60 million tourists eager to discover this mystic land. These numbers and rising graphs prove that Japan as a destination held people's curiosity for the longest time. And, everybody wants to experience this ancient land of Samurais! Movies made travellers even more curious about this rich cultural land of the rising sun.

Blessed with exceptional scenery of mountains with snow, exotic beaches, rising skylines and unrivalled culture and cuisine, Japan is one destination that holds on to the minds of the travellers. Another aspect that Japan got associated with is World War II. It is a living reminder of why humanity never went back to bigger wars. Therefore, it proudly stands as an ideal example of how their hard work and dedication built the whole nation again, literally from a scratch.
Japan & World War II
Note: The second image is a diorama in the Hiroshima Peace Memorial Museum. It shows the destruction of Hiroshima right after the detonation of the atomic bomb. Moreover, the red stick on the left marks the hypocentre of the explosion. The explosion occurred at an altitude of approximately 180 metres.
Japan is seen as a very innovative, technologically advanced and a very futuristic country. And, with the characteristics of the people living there, it comes as no surprise. Attractions that stand as a memorial and a reminder of countless emotions. 2 of such are something that we as humans are bound to witness. Reason being, it's a lesson from the past that our fellow human species could reach the evilest horror of emotions to make something like that happen. These places are truly something every traveller must visit to remind themselves why peace is the most important aspect of life. Let us now know which these two places are:
Bomb Dome now stands as the only remaining structure that survived the atomic bomb in pieces. Now, in addition to being a UNESCO World Heritage site, it reminds us of the destructive capabilities of humans. The Bomb Dome of Japan is now a part of the Hiroshima Peace Memorial Park. However, previously it was known to be an Industrial Promotional Hall before the bombing. Bomb Dome became the face of the horrific idea of the destruction of an atomic bomb. Many photographers and even writers referred it as a strong symbolic element of the incident.
Children's Peace Monument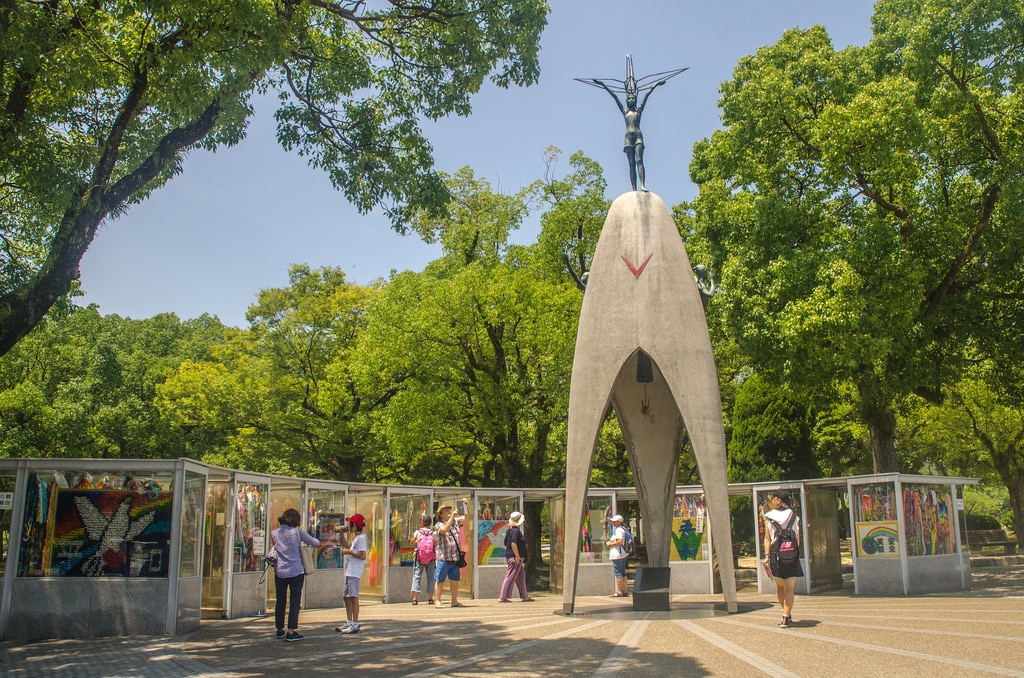 Lesser known story of a child named Sadako Sasaki brought Children's Peace Monument into existence. While Bomb Dome stands a living reminder of the immediate effect of the atomic bomb, Children's Peace Monument is more to address the horrific long-term effects of the bomb. There is an emotionally impactful story attached to this Monument. So, the story goes by, Sadako was one of the survivors who survived without injuries. Although, that is what it seemed like. However, later in the years, it was discovered that she developed Leukaemia, a blood cancer which was then called A-bomb disease.

The young girl truly wanted to live for sure. Therefore, her schoolmate suggested that if a sick person folds 1000 origami cranes the person heals. Her health got better as she finished 500 folded paper cranes. But sooner it collapsed again, making her sleep forever. By then, she had completed 644 paper cranes. Her schoolmates loved her and to share their respects to her, collectively participated in folding the paper cranes. It got the attention of the world, and people all across the globe shared their respects towards it. All of it collectively made Children's Peace Monument what it is now. Sadako left a reminder of hope and fighting the odds for the world.
Monuments like these touch the hearts of every visitor. Moreover, they are a crucial part of a journey to Japan. After all, Japan is known to not only be a cultural surprise but an emotionally empowering destination. It has a lot to teach you!
Japan in January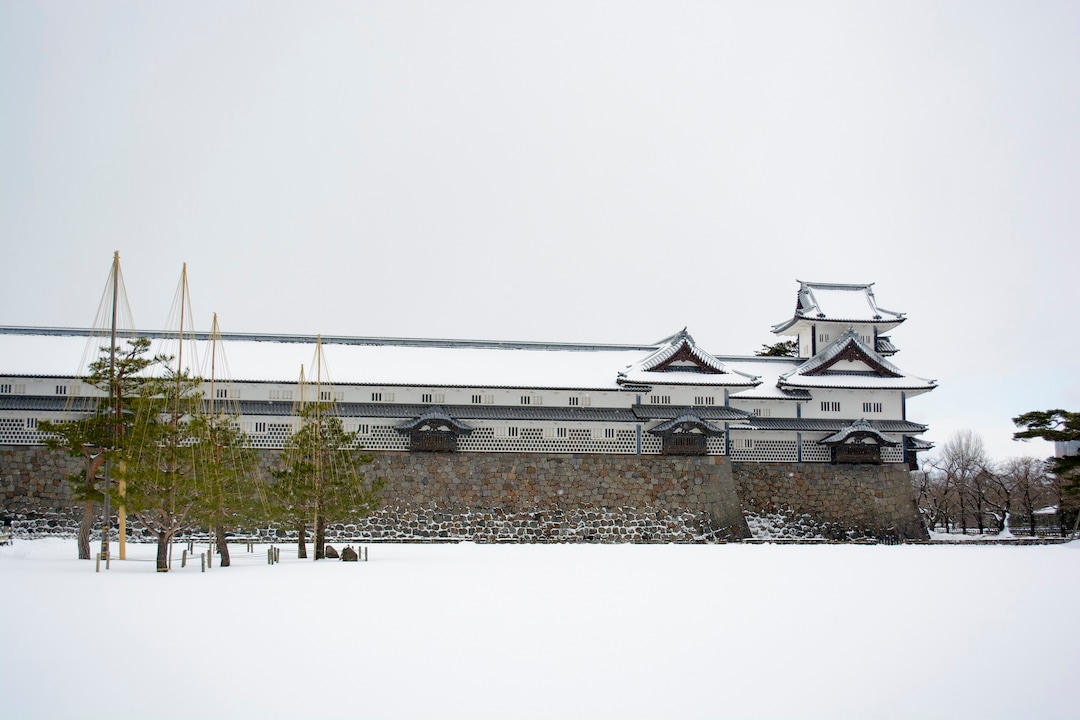 Although Japan is popular for so all the seasons, right from summer to cherry blossom, winter in Japan is most traveller's well-kept secret. Japan dresses with pristine white snow and glows in a whole new shade of beauty. No doubt, this ancient, historic land can be explored in winter. You get an opportunity to witness the spectacles like many travellers miss to experience. And, in addition to it all, Mount Fuji, can be witnessed clearly like none other in the winter season. Enjoy this adventurous travellers perfect season for Japan, if not done yet! And, for people who love snow, Japan will surprise you as the paradise of experiences!
Book Your Japan Tour Now!