Reading Time:
10
minutes
Iceland's natural environment transforms the mundane into the spectacular, from staring at the northern lights to resting in a geothermal pool surrounded by volcanic scenery. With glaciers, geysers, and animal viewing chances, it's no wonder that this incredible location has grown in popularity.
Iceland, the island of fire and ice, has quickly become one of the world's most popular tourist destinations as there are so many places to visit in Iceland, not just for thrill-seeking explorers but also for nature lovers searching for something new. Active volcanoes, geysers, hot springs, glaciers, ice fields, and fjords may be found in this sparsely inhabited nation, which stands on the border of the Arctic Circle and atop one of the world's most volcanically active areas.
Volcanoes and other seismic activity have changed areas of the nation on a regular basis. Surtsey, a new island off the south coast, rose from the water as recently as 1963. On the other hand, Icelanders have used this geological disaster to their advantage, using geothermal energy to heat their homes and businesses and enrich their leisure time.
As a result, the air remains fantastically pure, and the harsh, unspoilt landscapes are still ready for exploration and remarkable adventures. One option for exploring Iceland is to rent a car for several days to a week and drive across the nation, including a tour around the Ring Road.
Iceland, known as the land of "Fire and Ice," has a lot of unknown facts, so keep reading for interesting facts about Iceland.
1. Did You Know That Iceland is The Oldest Parliamentary Democracy?
One of the most interesting facts about Iceland is that it is a parliamentary republic and a representative democracy that won independence from Denmark in 1944. Alingi, the current parliament, was established in 1845 as an advisory body to the Danish monarch. It was largely regarded as a revival of the assembly formed at Thingvellir in 930. We like to boast about Iceland's being the world's oldest parliamentary democracy.
2. Did You Know That Iceland Offers A Unique Tectonic Plate View
The Althing is housed in the Ingvellir National Park, which is also geographically significant and isn't one of the amazing facts about Iceland? It is one of only two spots on the planet where you can view the physical separation of two tectonic plates. To be more exact, you can see the North American and Eurasian plates colliding in the Atlantic Ocean at this position. Silfra is, in fact, the only place on the planet where you can dive between two tectonic plates!
3. Did You Know That Iceland Has No McDonald's?
McDonald's used to have a few stores in Reykjavik, and the renowned burger brand was a hit at first. However, after the initial honeymoon phase, sales slowed. Even more crucially, following the 2008 financial meltdown, the price of goods imported to Iceland skyrocketed, with McDonald's cuisine following suit. This set off a chain reaction that resulted in the closure of all McDonald's locations in Iceland. The last cheeseburger served in Iceland is still on display as a museum exhibit. Visitors to Iceland's National Museum can see the meal, which dates back to 2009, protected in the glass.
4. Did You Know That Iceland Celebrates Beer Day?
One of the fun facts about Iceland for all the tourists is that beer was outlawed in Iceland from 1915 until 1989 as a result of a vote in 1908. It is now the most popular alcoholic beverage in the country! So much so that the country celebrates Beer Day on March 1st every year. In Iceland, craft beer is quite popular. One brewery utilises only geothermal energy to power its brewing process, while another makes a pleasant summer lager with bilberries. Cheers!
5. Did You Know That Iceland is One of The Freest Countries in the World?
The more you learn about Iceland, the more you'll see international rankings for topics like wealth, freedom, and security. This is because Iceland consistently ranks highly in these rankings.
Iceland placed fourth in the 2019 Index of Economic Freedom, with excellent scores for "labour freedom" and "government integrity." The country was ranked third in the world in the Legatum Prosperity Index's Personal Freedom chart. In addition, Iceland ranks first in the world in the Global Peace Index and first in the World Economic Forum's Global Gender Gap Report.
In other words, Iceland is always at or near the top of the most quality of life indices, particularly when it comes to enjoying a tranquil and free existence.
6. Did You Know That Iceland Was Tied by Vikings?
Vikings from Norway inhabited Iceland sometime in the 800s. Iceland is a very "new" country in terms of settlement, which adds to its particular cultural history. Icelandic horses nowadays are remarkable in that they are direct descendants of the horses brought over by the Vikings from mainland Europe.
And here's another Iceland fact for you: the Vikings gave both Iceland and Greenland their names on purpose, hoping that their foes would follow them to ice-covered Greenland rather than where they really established themselves in Iceland.
7. Did You Know That Iceland Have a Thing for Names?
In the traditional sense, Icelanders do not have surnames. The great majority of Icelandic surnames merely indicate that you are the son or daughter of your father (or mother). No matter how formal the encounter, first names are virtually always used when addressing someone. Subscribers are even listed by their first names in the phone book. More on names later. In Iceland, there are tight restrictions governing what names are permitted; the goal is to maintain the Icelandic language. All names that have not previously been accepted must be presented to the Icelandic Naming Committee, which either accepts them if they comply with Icelandic name rules or rejects them, requiring parents to select another name for their child.
8. Did You Know that in Iceland, Sharks and Hot Dogs Are Famous on the Menu?
The famed Icelandic hot dog, known as "pyslur," is not the same as the American hot dog seen at the ballpark. It's primarily prepared with Icelandic lamb, with a bit of pig and beef thrown in for good measure. It's topped with onions, ketchup, brown mustard, and a mayo-caper-mustard-herb remoulade. Hákarl is a shark that has fermented. Even though most Icelanders don't eat it, it is the country's most famous meal.
9. Did You Know That There Are No Forests in Iceland?
Iceland is one of those extraordinary places with traits found nowhere else on the planet. One of these factors is a lack of trees, which was not previously the case. Scientists believe that when the first Nordic immigrants arrived in Iceland, the country had anywhere from 25% to 40% wooded territory. Between 875 and 1125 CE, the Vikings devastated most of these naturally wooded areas. Despite commendable attempts to regenerate and reforest the land, Iceland continues to struggle to recover even a piece of its once-vast woods.
Climate change and deteriorating soil quality are undoubtedly contributing factors. The other issue is that many portions of Iceland's lava-ridden topography lack the soil depth required for long-standing vegetation like trees to take root and grow. And this is odd when you consider that the same volcanic debris has actually managed to enhance what soil there is. Is there any tree growth? Yes. But don't plan on getting lost in the woods. You're more likely to become trapped in a lava-rock cave.
10. Did You Know That For Icelanders, the Traditional Christmas Gift is Books?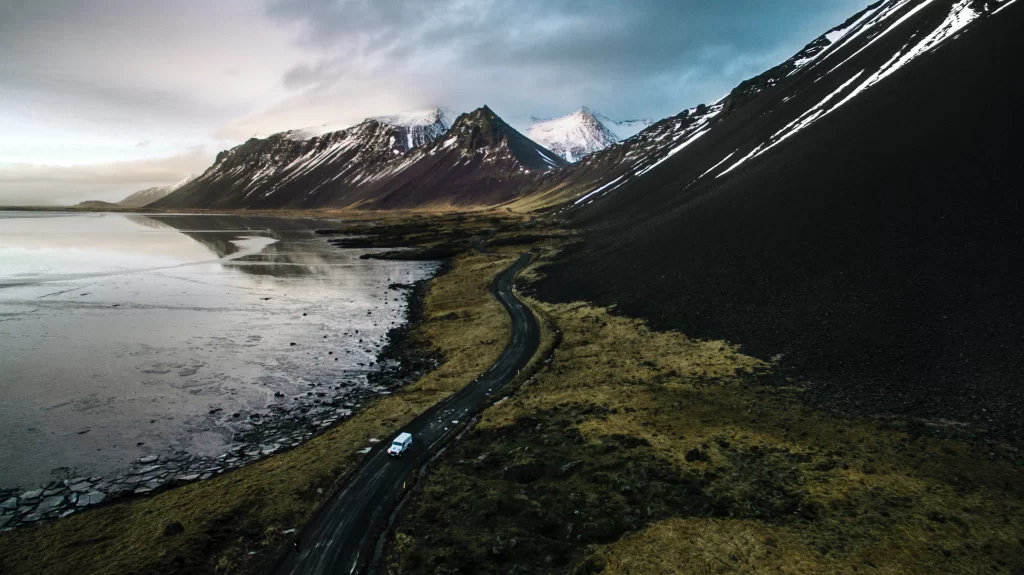 Icelanders are voracious readers. Iceland has the most books published per capita in the world, with five volumes produced for every 1,000 Icelanders. The Reykjavik City Library issued 1.2 million book loans in 2009, despite the fact that the city has a population of barely 200,000 people. However, the bulk of books is sold around a specific time of year, from late September to early November. This national custom is known as Jolabokaflod, or "Christmas Book Flood." The books are given out on December 24th, and everyone spends the night reading. The practice began during WWII when monetary limitations limited the quantity of imported giftware available in Iceland. But because the paper limits were not too strict, books were excellent Christmas presents.
These were the top 10 unknown but interesting facts about Iceland. Make sure to check out Veena World's Iceland tour package in order to get the best deals.