Reading Time:
10
minutes
France has some of the most magnificent landscapes in the world, from the boulevards of Paris to the famous coastal resorts of the Côte d'Azur. Romantics are enchanted with fairy-tale castles, magnificent cathedrals, and picture-perfect villages. At the same time, the country's modern landmarks and speedy train travel startle tourists out of their fairytale settings and into the atmosphere of the twenty-first century.
Begin with the Eiffel Tower, France's contemporary symbol. Then visit the Louvre Museum to see outstanding treasures of art. Spend a day acting like royalty at the opulent Palace of Versailles. Make time for relaxing gourmet dinners. Traditional French cuisine has been designated as Intangible Cultural Heritage by UNESCO.
Each region's food and culture are different. Brittany's coastline area has the old-world charm of tiny fishing villages and ancient seaports, while the French Alps have a hearty cuisine of cheese fondue and charcuterie served in cosy chalets alongside ski slopes.
Paris has many faces; it is a city full of culture, art, design, beauty, and history. There are so many places to visit in Paris; whether you're standing in a queue to see the Mona Lisa, hoping to get the ideal photo of the Eiffel Tower, hunting for the best croissants, or simply strolling through Montmartre, Paris will definitely steal your heart.
Paris is regarded as the "City of Light," but do you know why that is? This and many more fascinating and surprising facts about Paris are revealed in this post, so keep reading!
1. Did You Know That France Has Received Most Noble Prizes in Literature?
One of the most interesting facts about France is that since the first Nobel Prize in Literature was awarded to French writer Sully Prudhomme in 1903, the country has received the award fourteen more times (the USA and Great Britain come in second with twelve prizes apiece). Jean-Paul Sartre, who received the award in 1967 but renounced it, was among the winners. He stated that his reasons for refusing the award were "personal and objective."
2. Did You Know That The Word "Salut" Has Two Meanings?
One of the french culture facts is that every word in English has a specific meaning. No one would ever believe you were saying goodbye if you said "Hello, Friend!" While this is relatively straightforward in English to ensure the correct communication of a single message, it is a little more complicated in French. The term "salut" is used both as a greeting and as a farewell. If you're visiting France, don't be surprised if you notice that your interactions with the locals begin and conclude with the same word. If this is too hard for you, you may always say "Bonjour" as a greeting and "Au Revoir" as a farewell.
3. Did You Know That The French Invented Tin Cans, Hairdryers, and Balloons?
One of the fun facts about France is that we have to thank the French for many of the important technologies that we know and enjoy. In 1809, the French inventor Nicolas Appert proposed the use of sealed glass jars held in boiling water to preserve food. Later, Pierre Durand devised the tin can. Louis Braille, who was blind as a newborn, devised Braille as well. Meanwhile, in 1816, the doctor René Laennec created the stethoscope, and the doctor Alexandre-Ferdinand Godefroy patented the world's first hairdryer. The Montgolfier brothers, Joseph and Etienne, invented the spectacular hot air balloon and staged the world's first public presentation of a non-termed balloon in 1783.
4. Did You Know That the Eiffel Tower Was Supposed to be a Temporary Attraction?
A lot of people book France tour packages to visit the Eiffel Tower but the stories that surround the tower are diverse. That "Iron Monster," as many artists dubbed it at the time, had to have existed for no more than 20 years following the Universal Exhibition in Paris. However, thanks to the installation of a military radio antenna in 1920, it began to play an active role, allowing it to stay and adapt to a city that today perceives it as the principal emblem of itself, and that accepted it when 17 cities were initially opposed to its construction.
5. Did You Know the Back Story Behind the Name 'City of Lights'?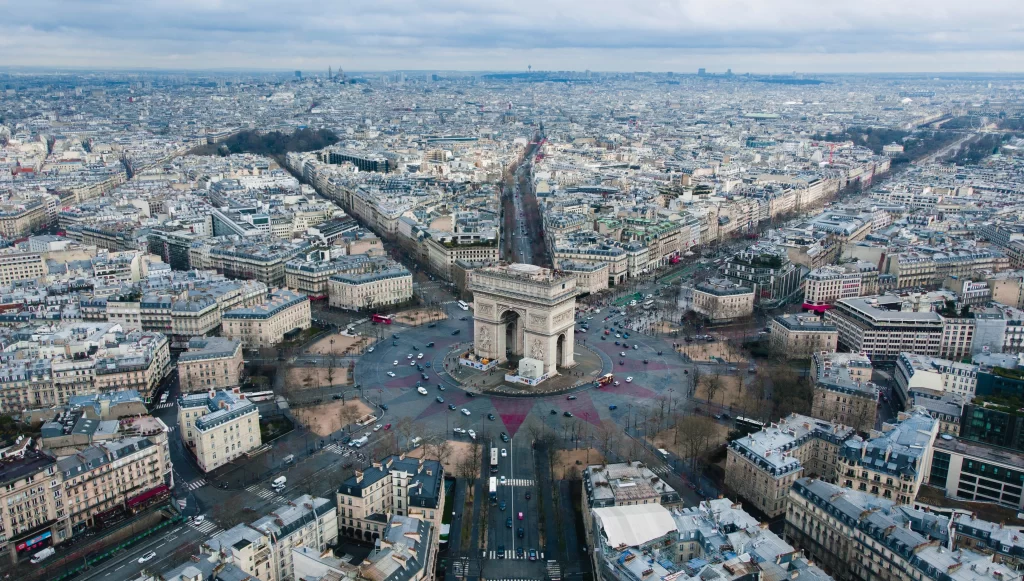 One of the important facts about France is that you've definitely heard people refer to Paris as the "City of Light," but do you know why? There are two explanations behind Paris's nickname. First, it explains how light, in this context, refers to intellectuals. It is an allusion to the city's historically high concentration of writers, artists, and scholars. Another version recounts how Paris was one of the first European towns to install street lighting, earning it the moniker "City of Light."
6. Did You Know That French Meals Are Usually Very Long?
One of the interesting facts about France food is that dinners usually last longer, especially if there are more than three courses. Even with the standard three-course dinner of appetisers, main courses, and cheese/dessert, the French spend their time talking and catching up on the day's events.
A classic French lunch might run anywhere from 2 to 4 hours, especially if it's a Sunday supper or a special day with visitors! Meals in French are treated seriously and are considered an opportunity to enjoy delicious cuisine while making wonderful memories and ties with family and friends.
7. Did You Know That Baguettes Are Free in France?
Baguettes are served as a side dish in the majority of restaurants in Paris and the surrounding area. The nicest thing is that they are usually offered in endless numbers. However, bear in mind that, while baguettes are a lovely treat for everyone, you should still focus your attention on the first meal, main course, dessert, and so on.
When you enter a French restaurant, the first item you will be offered is a tiny basket loaded with a baguette sliced into serving sizes of around 2 inches. This will help you to satisfy your appetite while waiting for your order, increasing your satiety sooner and allowing you to concentrate on savouring every mouthful while spending quality time with your friends or family.
8. Did You Know That France Has Several Time Zones in the World?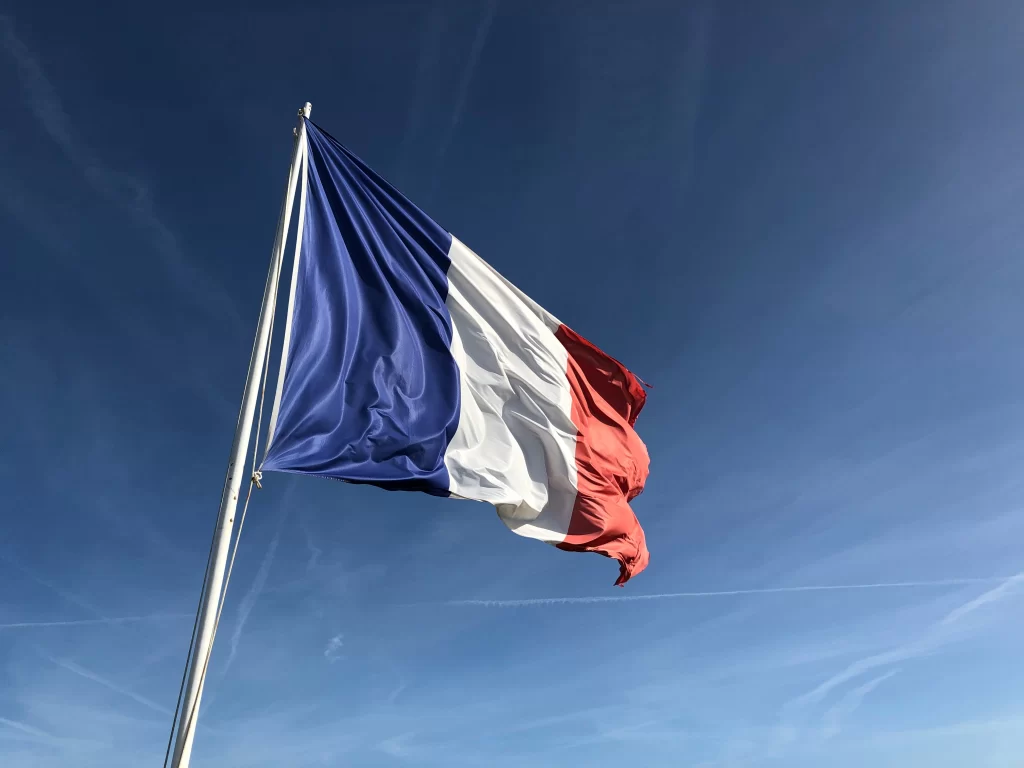 Did you know that France has a total of 12 time zones? That may seem stunning at first, but when you think about it, it's not that surprising given that the French colonised a large portion of the planet. Only one time zone is utilised within French territory in Europe, but it covers 12 time zones when all places outside of Europe are considered.
9. Did You Know That Throwing Away Leftovers is Illegal in France?
While French cuisine is incredibly traditional and greatly influenced by its past, the French are quite forward-thinking when it comes to food waste. Indeed, France is the first country to make it illegal to burn or throw away food. If a store has extra items, it will normally donate them to charity or provide a significant discount on a designated shelf dedicated to leftovers.
10. Did You Know That France is the Largest Country in the EU and is Sometimes Called the "Hexagon"?
France has the greatest land area in the European Union, totalling 551,695 square kilometres. However, it is Europe's third-largest country, after only Ukraine and the European portion of Russia. France has around a third (30%) of its area covered in forest, making it the fourth most wooded country in the EU, behind Sweden, Finland, and Spain. Because of its six-sided design, the country is also known as "l'hexagone."
Apply for a France visa for Indians and experience the beauty for yourself, since France has a beautiful temperature and geographical position that allows it to produce most sorts of cuisine loved elsewhere. Furthermore, the importation of global commodities makes it simpler for the local populace to get most things that would otherwise be impossible to produce on a significant scale locally.