Reading Time:
12
minutes
Welcome to the snow abode of India! For long, we have heard about the famous duo of Kullu Manali and have dreamt of visiting this popular winter destination for our summer vacations. Manali is probably one of the first destinations that were instilled in our minds as a snowy destination that resembled the climate and terrain of land which was unlike anything we have seen in our country and the true honeymoon capital of Himachal. Thus, the attraction to visit this snow-covered region increased and gave rise to several Manali tour packages. The region full of picturesque, popular and yet offbeat places lies in this mystical land, full of flawless natural treasures.
---
Why Manali
---
Bollywood's personal favourite and a lively winter sports destination, it is the dearest choice of every travel enthusiast. The world of new experiences awaits you! Adventure with thrilling sports like horse riding, paragliding, mountain biking, zorbing at Solang Valley and equally enchanting sightseeing experiences at Rohtang Pass. The ambience of Himachal Pradesh is welcoming just like the warm-hearted people of this state. The thrill of winter adventure lures every explorer's adrenaline urge. The poetic feel of the destination is so romantic that we carefully hand-pick special Manali tour package for couple.
---
What's In The Name
---
Guess what? there is a story behind the name too! Derived from the combination of Manu-Alay, Manali is also known as 'The Valley of Gods.' Definitely one of the most beautiful places and the go-to spot for all adventure lovers! Meanwhile a haven for backpackers who plan their journeys. Manali is also a perfect pick for the lovers. The quintessential Kullu Manali honeymoon packages are often observed on their list. This idyllic little hill station nestled in Himachal Pradesh has captured the attention of tourists all over the world and easily becomes a part of their Manali tour package for couple.
---
What to do in Manali? 
---
Manali is indeed a land of many options. So many, that it guarantees that everyone finds something for themselves. Manali is famous for its adventure sports like rafting, skiing, paragliding, zorbing, trekking and camping. Apart from these activities, Kullu Manali honeymoon packages include famous temples like the Hidimba Temple and Manu Mandir.
One of the most famous tourist attractions in Manali is the Vashisht Temple and the hot water springs near this temple. Also, it is believed that one dip in these hot water springs is enough to relax the body and mind. So, head to the snowy land and discover the idyllic hill station that is every honeymooner's favourite choice for Manali honeymoon package!
With so many choices to pick from and so many activities to do, framing a perfectly beautiful honeymoon plan for your honeymoon is a real task!
To make your Manali couple package incomparable, here are 6 hands stitched ideas for you:
1. Go against the gravity in the Solang Valley!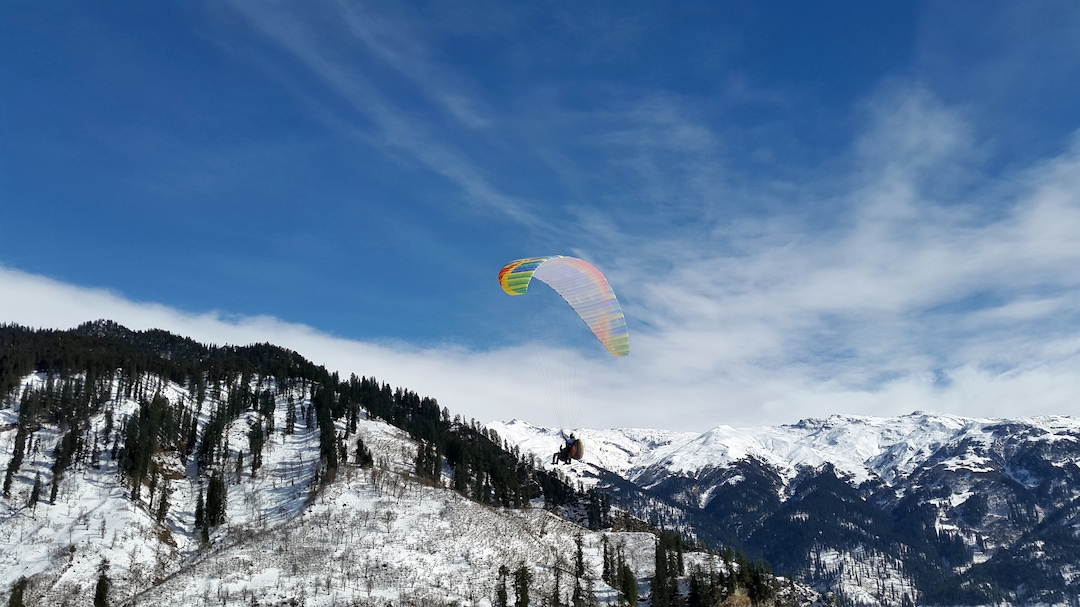 Solang Valley is yet another adventure waiting to welcome you! A splendid valley between Solang village which offers splendid views of glaciers and snow-capped mountains. Enjoy a ropeway ride at Solang Valley and opt for more adventure activities. To name a few: horse riding, skiing, ice skating, paragliding, mountain bike, snow scooter or zorbing. No doubt all of them will take you on an adrenaline ride. And, they all will definitely challenge the gravity! Above all, adventure sports in this pristine land is something abstract. Because without fail, it will add a whole new excitement on your Himachal honeymoon.
2. Camp in the midst of Kasol!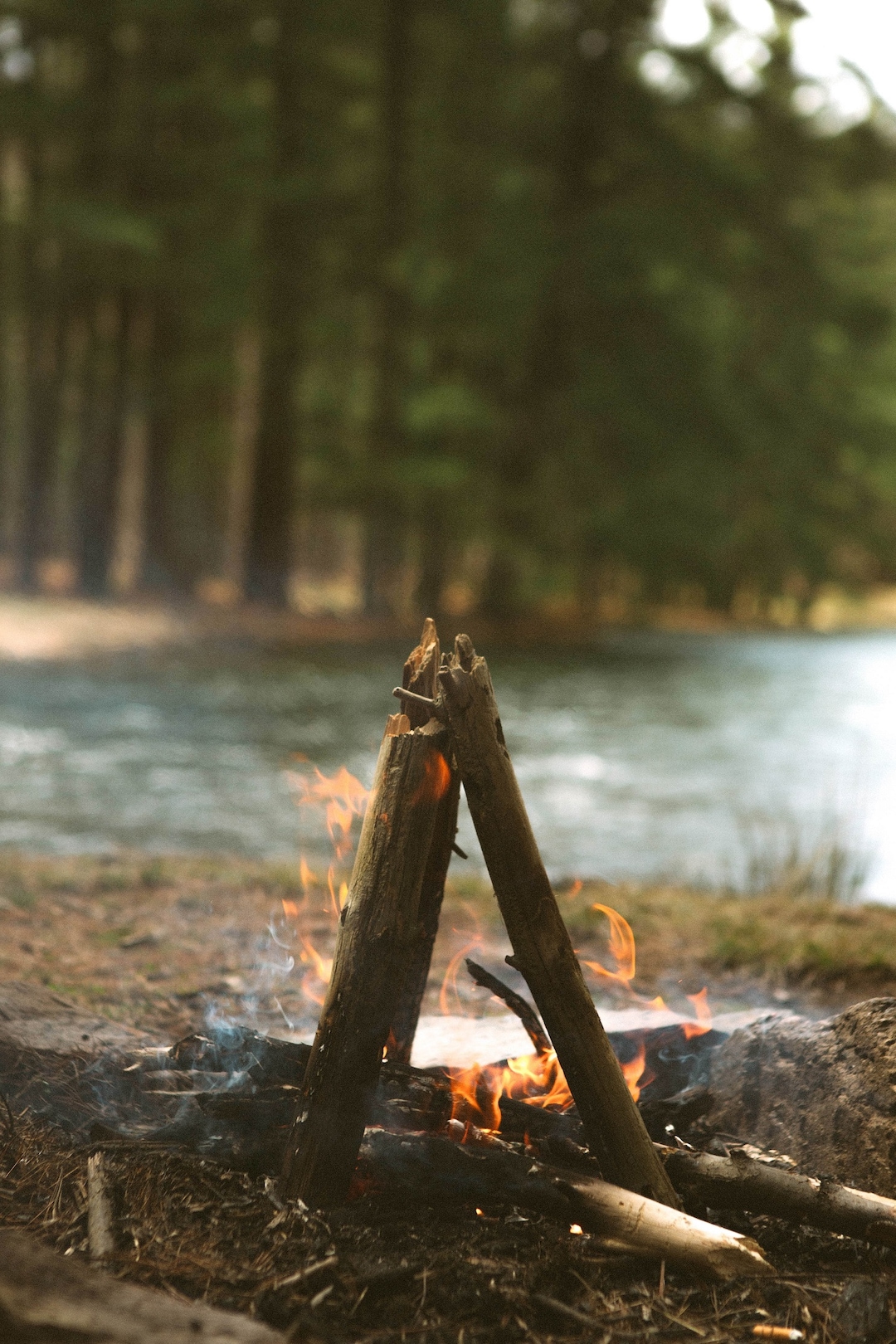 Manali hides a beautiful secret. It is growing its popularity slowly now. Of course, this is about the new age Manali hype, Kasol.  Kasol is indeed an exceptionally offbeat destination of Manali. It is nestled in the Parvati Valley on the Parvati River. For the couple with an eccentric choice of wilderness and backpacking, this is the best pick for your Manali honeymoon package. Camp near the banks of the river, star gaze on the chilling nights and witness the picture-perfect sunset and sunrise together! For the couple with a choice to plan their Manali trip, a bit innovatively offbeat, then, Kasol is yours haven!
3. Race the waves in the Beas River!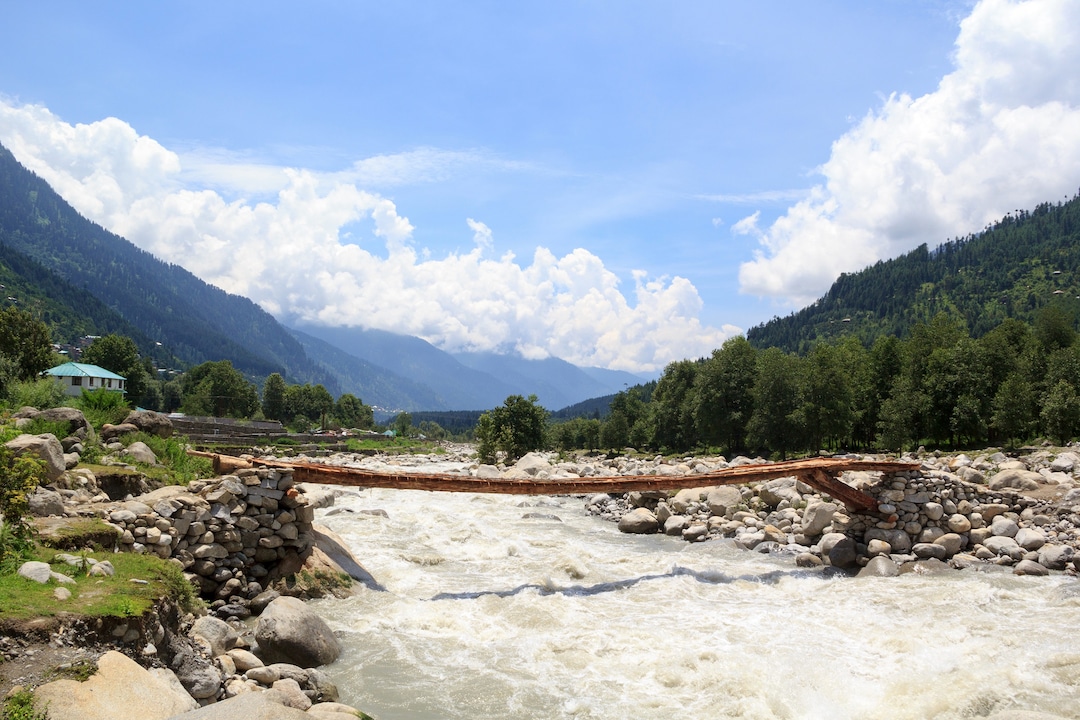 The gushing waters of the Himalayan River are one of the spectacular canvas on which you could paint your honeymoon dreams! For the thrilling couple who want to have a memorable adventure, head to Beas River for an exciting experience of white water rafting! This aspect will make the leisurely honeymoon look a mundane one! The charm of white water rafting will add new memory to your perfectly crafted new beginning of life! The famed Beas River has left the tourists spellbound and thereby became an integral part of all the Kullu Manali honeymoon packages!
4. Walk back in the time of chivalry and enjoy a date in the Café 1947!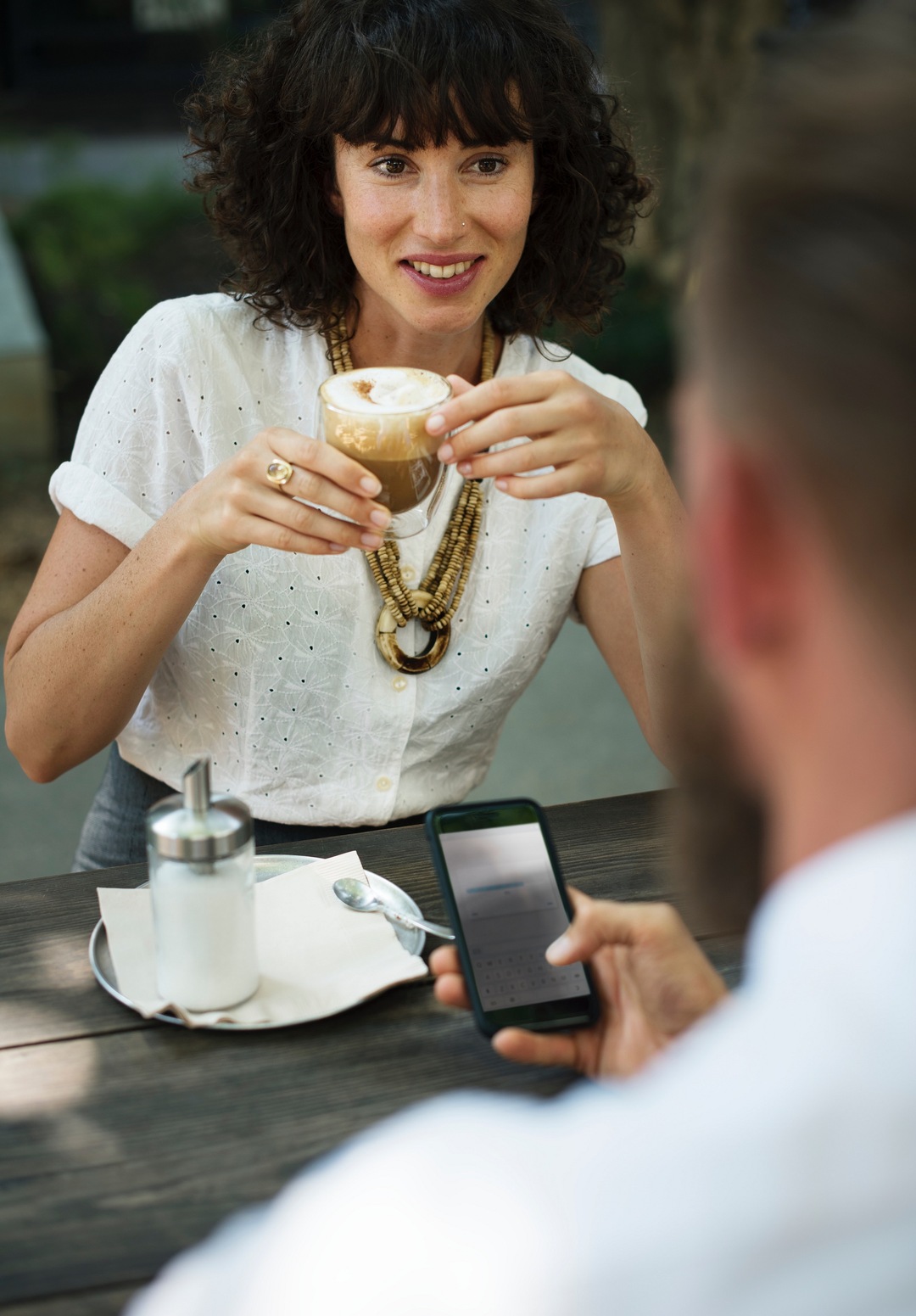 Something of a little surprise and a secretly planned date with your Manali trip, right in midst of the Himalayan land, with food that will pamper your taste buds, sounds like a mind-blowing idea and the most ideal date awaited! The name 'Café 1947' has a meaning to it. You must have rightly guessed it by the year. It is indeed inspired by the year India gained its independence. This laid-back restaurant serving Italian grub in the heavenly ambience of Manali is a perfect memory to keep for a lifetime! If food is your couple goal and trying new places is your forte, this is an ideal choice for customizing your Manali honeymoon package!
5. Relax your mind, body & soul in the Himalayan land!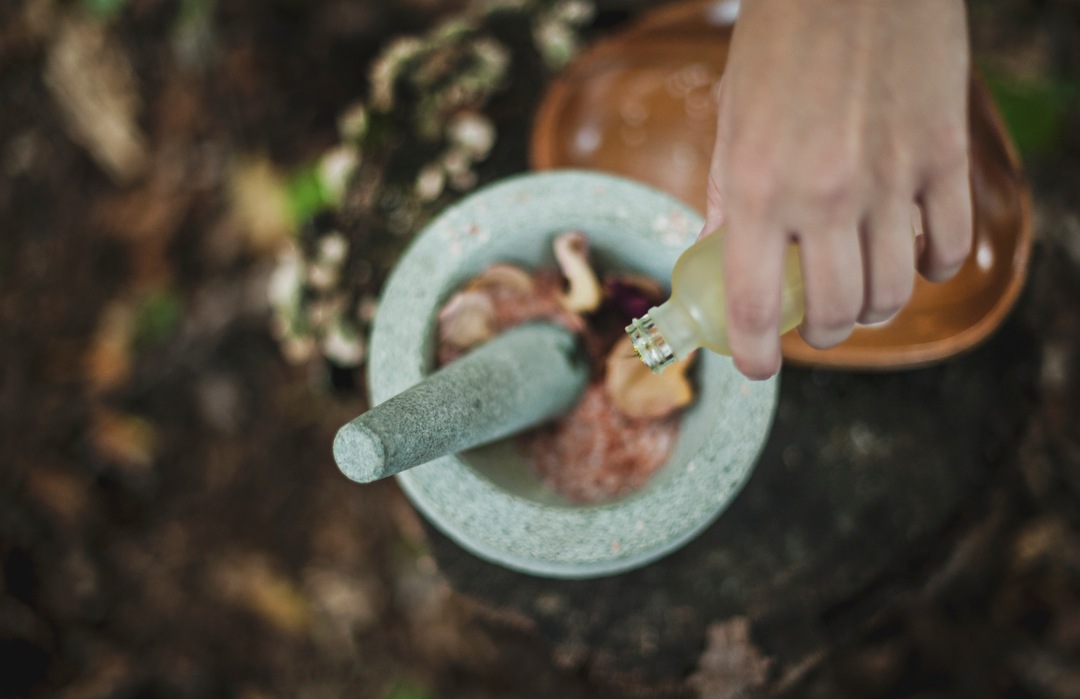 Do you wish to rejuvenate your mind, body and soul in this Himalayan land? Because your Manali trip is set to do exactly that! The exceptional options of spa and wellness available here in this mystic land. They will completely transform your honeymoon into something very therapeutic! Above all, escaping into the ultimate beautiful form of nature, while you enjoy your honeymoon, is the need of the time. Isn't it? Indeed, the idea itself of relaxing with the spa and wellness along with your better half… gives the most idealistic start to your new journey! Combining such a special addition to your Manali couple package will definitely add a new charm to your honeymoon!
6. Wrap yourself in the embrace of the most enchanting nature!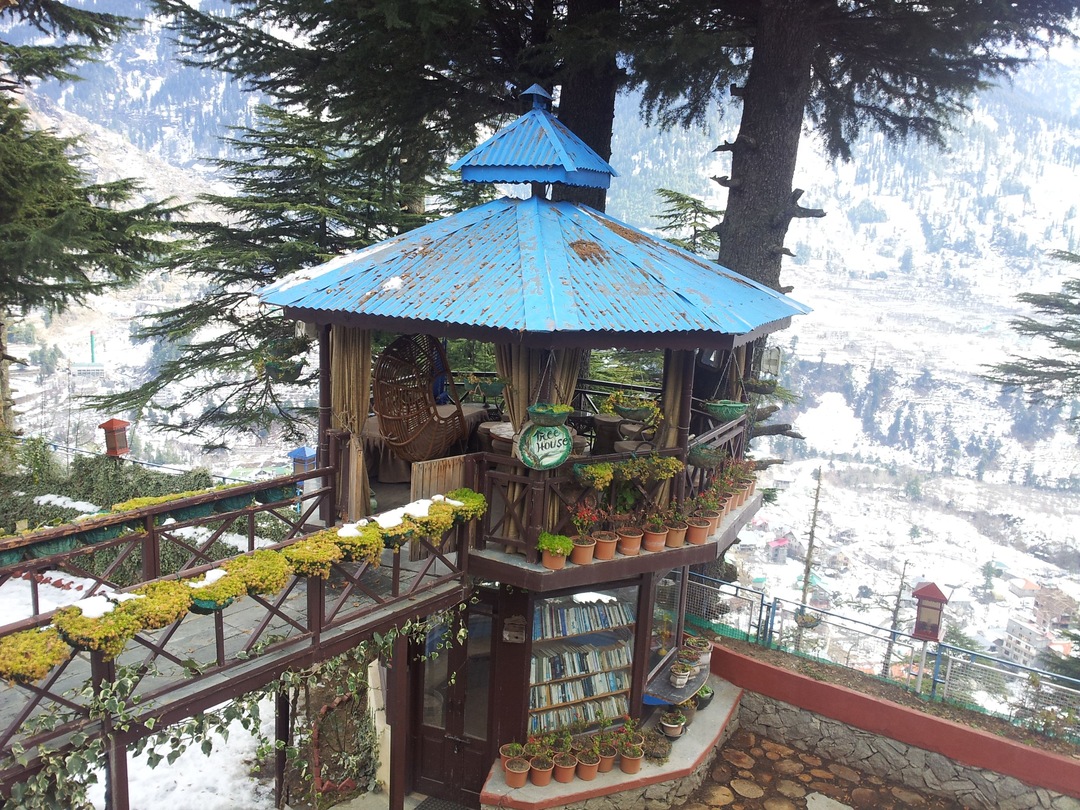 This idea is for the hearts of the wilderness! How about answering your calling of the woods? By planning your Himachal honeymoon, in the tree houses of Manali? Indeed this is a whole new level of a unique idea! Start dreaming about staying in the midst of the Himalayan embrace. Also, picture yourself being pampered in the arms of Mother Nature. All of it together will add a whole new shade to your Manali tour package! Just imagine! Being in the mighty Himalayas while you soak in the pure breeze. That is the level of serenity you are about to witness in your honeymoon along with your partner. Above all, the stunning nature makes your Manali trip full of memories to be cherished for life!

Incomparable tour experience and a travel memory that will be etched in your heart and mind forever is a must! Thereby, it is important that you select the right destination, the right travel companion, the right time to go. And, not to forget, also the right kind of Manali couple package! The region full of picturesque, popular and yet offbeat places lies in this mystical land, full of flawless natural treasures. No doubt all these elements make it Bollywood's personal favourite. Of course the records stang with so many movies being shot here. To name a few, Bang Bang, Lootera, Jab We Met and Krish are some movies. Indeed they fell for the spell of Manali!
Himachal Pradesh is a lively winter sports destination. It is the dearest choice of every travel enthusiast. The world of new experiences awaits you in this land of surprises. This land will never disappoint you with its remarkable scenery and cultural significances. Veena World makes this choice easy for you with its Manali tour packages that offer the best of everything. Manali truly bewitches us with its natural beauty! Moreover, all of it together makes family trips memorable and couple journeys extraordinary. In addition to all of it, the idea of a perfect Manali honeymoon package becoming a favourite choice for many travellers is thereby built on.
With a focus of innovating and building unrivalled Manali tour package for couple, you will find irresistible options to choose from. We bring together everything best available, for a one of a kind memory. Also, the journey offers you a travel story that can be shared with your loved ones for ages to come. Veena World reflects the idea of travel, explore and celebrate in every Manali tour package conducted.
So, pack your bags, raise your spirits and get ready for one of the most memorable trips of your life!