The global impact of the coronavirus outbreak is unparalleled. The length of the lockdown and the shutting of foreign frontiers have significantly affected and even stopped travel. However, several nations have loosened their travel prohibitions after a protracted campaign, and many countries are now open for Indian tourists without quarantine restrictions. All thanks to the recently created vaccinations that provided people with protection and safety. Several nations are now accepting Indian tourists and allowing properly immunised people to continue their trip plans. But Health professionals advise travellers to wait two weeks after receiving the second immunisation dose. Look at the destinations that Indians can visit now and the nations that are now welcoming tourists.
However, before we go into the list of countries open to Indian tourists, it is better to keep in mind that standard safety procedures would still be observed. To protect oneself and others from the virus, take the necessary precautions, such as having your temperature checked whenever necessary, using face masks, keeping your distance from people, and maintaining good cleanliness. Even though the majority of nations are permitting visitors from India, medical professionals are still unsure as to whether or not completely immunised people can contract and spread the illness. So, save it as a reminder for your and others' safety.
Countries Open for Travel From India Are
Switzerland
Switzerland undoubtedly comes under the category of nations that support Indians and welcome Indian citizens and visitors with open arms. Moreover, it is one of those friendly countries which are open for tourism in general. According to the new regulations, the Swiss government has declared that travellers from India can now fly to Switzerland provided they have both shots of the vaccine. The Covid-19 tests must now be completed either before travel or upon arrival. Additionally, it is a comfort for travellers who have received all necessary vaccinations and received negative results from both tests because they are exempt from having to go through any quarantine.
Important Points
Travellers are excluded from the Covid-19 testing if they have recovered from the condition within six months.
Tourists from India who have completed their vaccinations can also apply for a Type C entrance visa.
The Covid-19 testing requirements are also waived for kids under the age of sixteen.
Thailand
Thailand has released a quarantine-free travel scheme. Thus making it one of the countries open for tourism without quarantine and isolation requirements. On 1 October 2021, the Government of Thailand opened the nation's borders to international travellers from 18 nations, including India. According to the Republic, fully immunised Indian nationals can seamlessly fly to Thailand, get a visa upon arrival, and complete all the necessary paperwork after arriving at the foreign shore. If you meet the criteria of Thailand's Test and Go Scheme, you can now board your flights from India to Thailand. All Indian travellers who are 18 and above must comply with testing standards and carry proof of their vaccinations. However, you also must apply for a Certificate of Entry to Thailand, which the Thai Consulate or Embassy will issue.
Important Points
Fully vaccinated travellers from India can travel to Thailand under the Test and Go Scheme of Thailand.
Passengers are required to take Covid-19 tests at the time of arrival and on Day 5 after they arrive in the country.
Maldives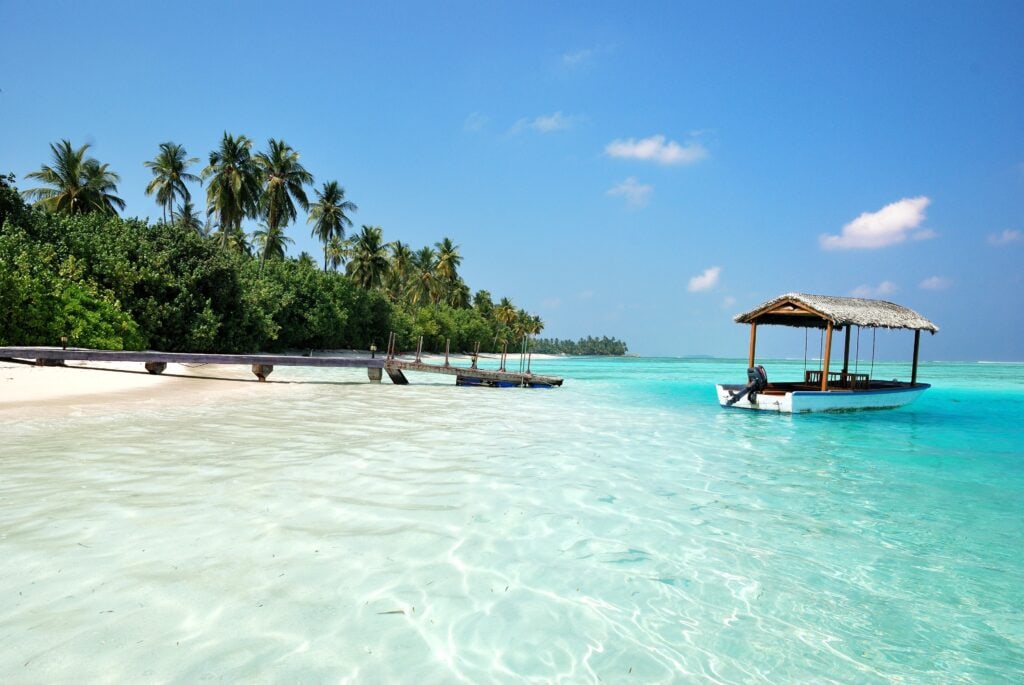 Maldives is one of the visa-on-arrival countries with a stunning archipelago located in the Indian Ocean and is a famous destination for travellers globally. The Maldives is not far behind on the list of nations welcoming Indian visitors. Fortunately, India was included in the list of nations for which travel has lately been allowed by the Maldives government. Fully immunised Indian travellers can now board planes to the Maldives and roam freely across the nation. Additionally, travellers arriving in the Maldives from India or countries nearby must have negative RT PCR testing (no older than 96 hours). The safety guidelines for wearing face masks, keeping a social distance, and practising good hygiene will not change.
Important Points
In 2022, travellers with the required vaccination documents and negative RT PCR testing are permitted to visit and explore the Maldives.
Additionally, the tourism minister will introduce a "vaccination break" package for those who wish to travel to the Maldives. The 3Vs in the plan stand for visit, vaccine, and vacation.
UK
Were you planning to visit London, Wales or Scotland but couldn't make it due to the pandemic? No worries because many European countries have opened for Indian tourists, including the UK. The United Kingdom has reopened its borders to Indian tourists and compiled a "green list" of nations welcoming visitors. According to the new regulations, fully immunised Indians are now permitted to visit the United Kingdom without being quarantined. The UK government has only authorised the Covishield vaccination for Indian visitors and has let them enter the country without the required 10-day quarantine. Now, Indian travellers don't have to be concerned about following travel rules when booking tickets to London or other UK locations.
The United Arab Emirates
Now when someone talks of 'which countries are open for Indian tourists', the list goes very long. One name that is sure to bring a big smile to your face is the UAE. On September 12, 2021, the UAE lifted travel restrictions on those who have received all recommended vaccines as confirmed by the WHO. Indians who have got vaccinations can thus visit the UAE without quarantine requirements.
Nevertheless, the United Arab Emirates reinstated its travel restrictions following the third wave of the coronavirus epidemic. But now, with fewer cases and proper SOP, Indian visitors no longer need to undergo quarantine to enter Abu Dhabi.
Singapore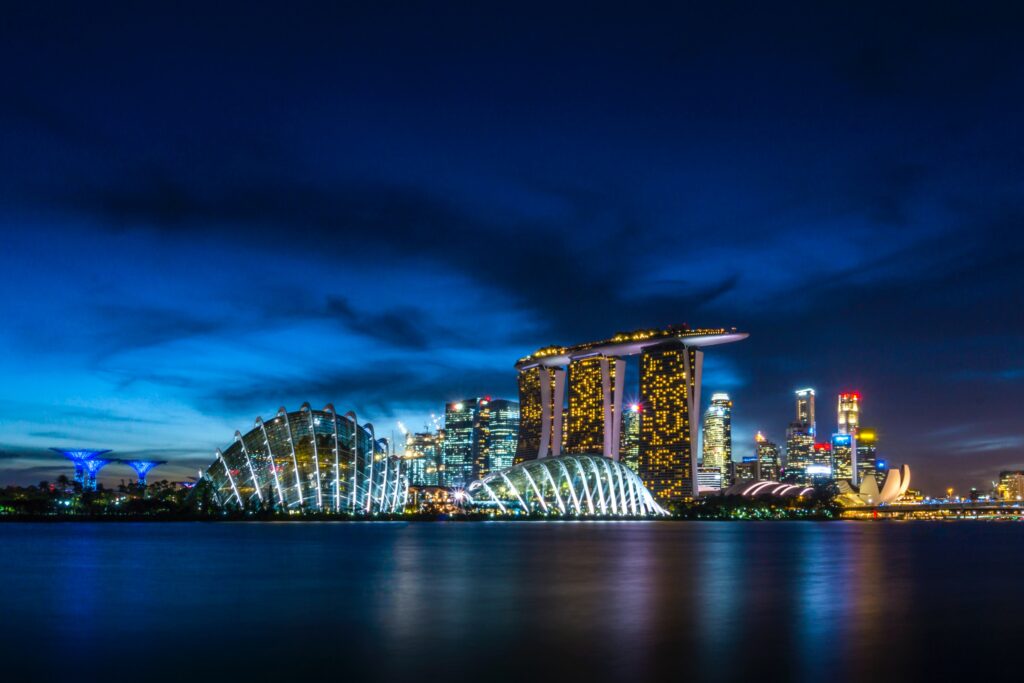 The Ministry of Foreign Affairs Singapore has established the Singapore-India Vaccinated Travel Lane among all the nations welcoming Indian travellers (VTL). The VTL waives the required quarantine time for properly immunised Indian visitors travelling to Singapore. Before entering the nation, COVID-19 testing must be negative. Now you can easily book your flights from India to Singapore. The Air Suvidha Portal requires passengers coming from India to submit a self-declaration form along with documentation of a recent negative COVID test.
Important Points
According to VTL's announcement, travellers travelling from India must submit an application for a Vaccinated Travel Pass in order to enter Singapore.
Passengers leaving India who are completely immunised and have recently recovered from Covid-19 are exempt from testing requirements.
Turkey
With effect from September 1, 2021, Turkey has revoked the required 14-day quarantine period for fully immunised travellers from India or individuals who spent two weeks in isolation before arriving in Turkey. The Turkish government has granted approval for Sinovac, Sputnik V, and Pfizer-BioNTech vaccines that have received WHO certification.
One cannot miss considering this one of the stunning countries open for Indian tourists when planning to visit abroad. The Covishield, however, is acknowledged by the Republic, not Covaxin. The regulation has been altered to allow completely immunised people to enter the country without being quarantined.
Italy
As long as they have had a booster dose after the initial vaccination or have been completely immunised within the past nine months, it is one of the nations that does not need quarantine for Indian visitors. Previously, the nation required a vaccination record, a negative pre-departure test result, or a COVID-19 recovery certificate; in the absence of these requirements, travellers were subject to a five-day quarantine period until they could take a COVID-19 test and get a negative result. According to Schengen Visa Info, the nation has now repealed all of its COVID-19 regulations as of June 1. No traveller will be required to present documentation upon arrival, such as a vaccination, recovery, or test certificate, regardless of their level of immunisation or whether they are travelling from an EU country or a non-EU one.
With the coming of vaccines, lowering cases of COVID-19, and strict hygiene and cleanliness protocols, many countries are opening for travel and tourism. So one can, without hesitation, plan their international adventure tour package keeping the necessary safety measures in mind.