Reading Time:
9
minutes
Have you met anyone who does not adore Chandigarh? Probably not! Known as the "City Beautiful", it is a union territory, city, and district designed by the world-famous French architect, Le Corbusier. A vacation in the capital of Punjab and Haryana will make you appreciate the cultures and traditions of both states in the most seamless way. You can devour local delicacies, cruise along the Geri Route, and visit the most popular sightseeing spots in Chandigarh. Friendly locals and pleasant weather conditions make this city a true vacation destination. If you are on the quest to have a memorable trip, here are 10 Chandigarh tourist places that you must explore:
1. Nek Chand's Rock Garden
It is almost impossible to vacation in this city and not visit the iconic Rock Garden. Sightseeing tours in Chandigarh's most popular spot, Nek Chand's Rock Garden, are organized all year round. Set in Sector 1, it is spread across 40 acres of land. There are more than 5000 sculptures placed in three zones with distinct cultural and historical significance. On your next holiday in Chandigarh, you can explore the Rock Garden between 9 am to 7 pm on any day of your choice. The ticket price for one adult is Rs. 30 and Rs. 10 for a child.
2. Sukhna Lake
Local sightseeing in Chandigarh has been popularized because of Sukhna Lake to a great extent. This is a man-made water body situated in the foothills of the Shivalik range. With time, the area surrounding this sightseeing spot in Chandigarh has been developed to provide families, teenagers, and children with fun activities. There are eateries, water-skiing, and boat-riding available for tourists at Sukhna Lake. One of the best times to visit this lake is at sunrise when the entire rivulet is serene and peaceful. There are no charges upon entry. A family picnic at the Sukhna Lake would make your holiday in Chandigarh truly memorable!
3. Zakir Hussain Rose Garden
Next up on the list of the best sightseeing places in Chandigarh is the Zakir Hussain Rose Garden. Celebrating various species of flowers, this garden is a sight for sore eyes. If you are planning a sightseeing tour in Chandigarh for one day, make sure to visit the Rose Garden located in Sector 16. The entry fee for one person is Rs. 50. The ideal time to visit this garden is during the spring season which lasts from February to March. This is because you will be able to soak in the beauty of more than 50,000 plants in all their glory!
4. Chhatbir Zoo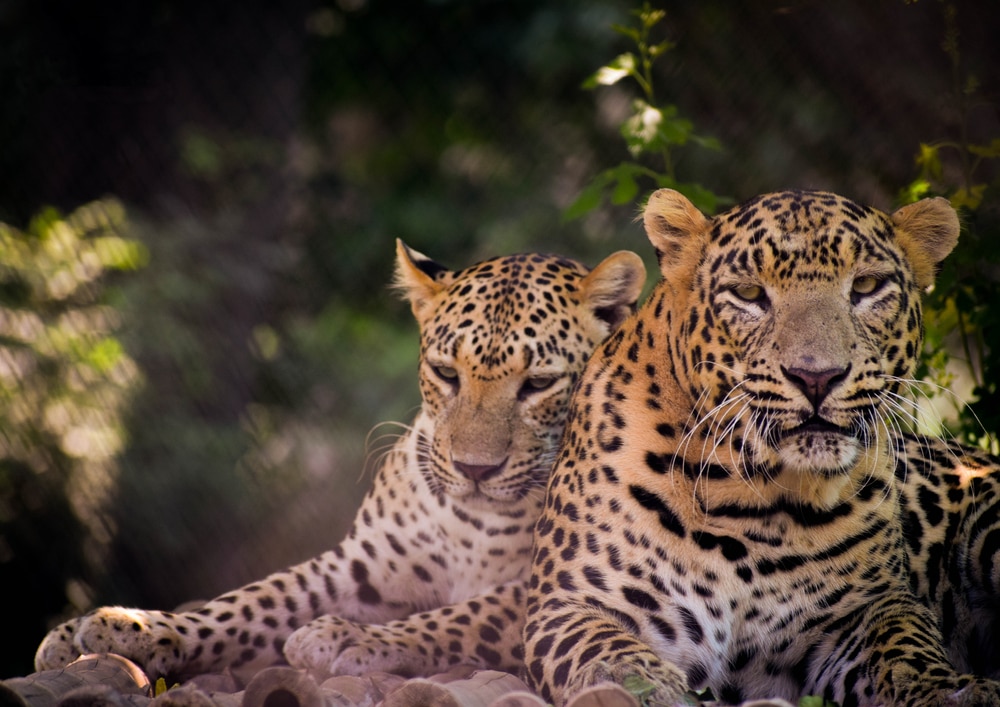 A sightseeing spot in Chandigarh that will be a hit among kids and young adults is the Chhatbir Zoo. Home to several wild animals like the Royal Bengal Tiger, the Indian Wolf, etc., this zoo should be included in your Chandigarh sightseeing itinerary. You can book a lion safari, take a walk in the Zoo Aviary, or indulge in some wildlife photography. Ticket prices for adults is Rs. 60 per person and for children below 12 years of age, the entry fee is Rs. 25 respectively. The Chhatbir Zoo is open all days between 9 am and 5 pm except on Mondays.
5. Butterfly Park
When it comes to the most adorable sightseeing places in Chandigarh, the Butterfly Park is simply unbeatable! Situated in Sector 26, this park has been the humble abode of 35 butterfly species. What's more? There are butterfly figurines made from grass spread across this park! A delightful local spot for sightseeing in Chandigarh city, it provides you with a perfect setting for a picnic with your friends or family. The months between October and April are perfect for visiting this park because this is the right time to witness different varieties of butterflies.
6. Government Museum and Art Gallery
There are a number of local sightseeing places in Chandigarh where tourists can have a gala time. But there is one tourist spot that will help you understand the historical background of Punjab in the best way possible. Government Museum and Art Gallery in Sector 10C is famous for its Gandharan sculptures, Rajasthani miniature paintings, and Pahari art pieces that were brought back to India from Lahore's Central Museum after Partition. It is an educational experience that can help young children and adults truly appreciate the art and culture of our nation.
7. International Dolls Museum
If you want to have a unique sightseeing tour in Chandigarh, then the International Dolls Museum should be on your bucket list! Set inside Bal Bhawan in Sector 23, this museum hosts a collection of dolls from around the world. More than 250 dolls and puppets are displayed in four different sections of this museum. A guided tour is provided to educate children about the historical and mythological facts about international and domestic dolls. A German railway station's model is also set up in the middle of this museum that is a huge hit among the kids! Adults must pay Rs. 10 for entering the museum but there are no charges for children.
8. Sanghol 
Tourists who want to explore sightseeing places near Chandigarh should choose a travel package that allows them to customize their vacation easily. This is because you will have the luxury of taking a weekday trip to nearby tourist attractions without any hassles. Sanghol is one place near this city that will make you travel back in time! You can visit the Sanghol Museum to learn more about the Harrapan civilization, take a walk in the quaint village, or simply savour the simplicity of this place. It is an experience that will make you value India's history and culture for sure.
9. Fort Nalagarh 
A road trip to the city of Nalagarh is highly recommended for tourists vacationing in and around Chandigarh. The Fort of Nalagarh is set on the Aravalli foothills with a clear view of Jaipur city. Currently, it has been converted into a luxury resort with a swimming pool, a tennis court, and several in-house restaurants. You can spend a day or tour and check out other sightseeing spots near Chandigarh. A weekend getaway during the winter season (October to March) at Fort Nalagarh will make you forget all your worries and truly enjoy your holidays.
10. Morni Hills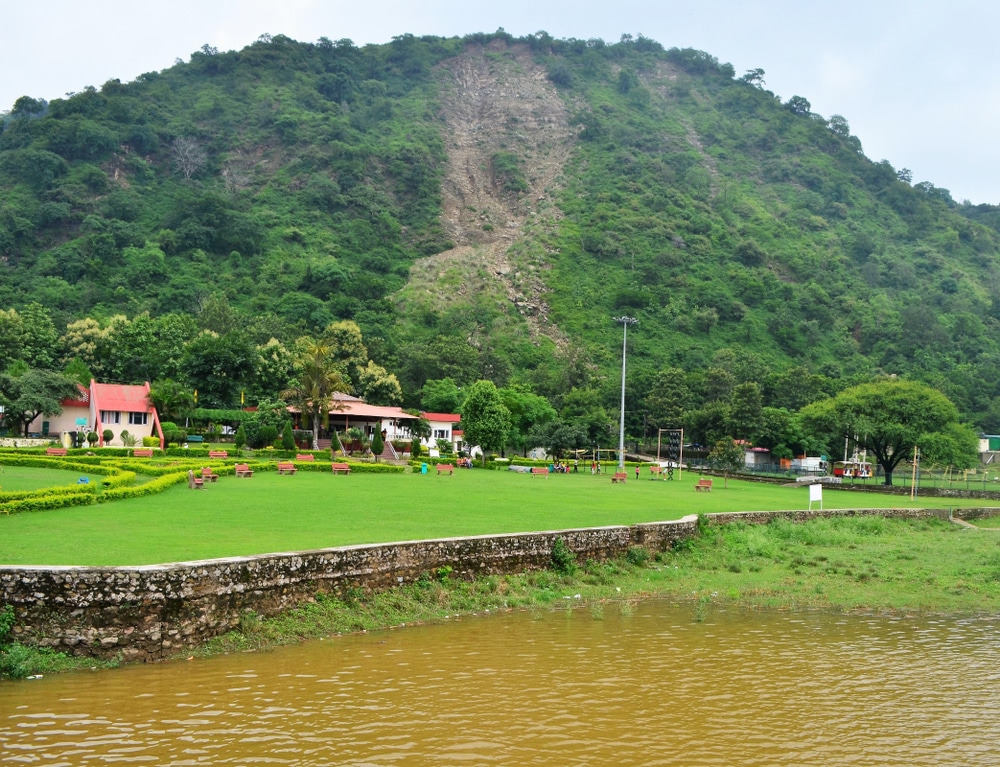 Due to its proximity to the Himalayas, there are various hill stations near Chandigarh that you can discover on your vacation. The closest one is Morni located only an hour away from the city centre. Locals would suggest you spend at least a day or tour in the Morni Hills because of its amazing views of the Himalayan mountains. You can pay your respects at Gurudwara Nada Sahib, one of the most revered Sikh places of worship and explore the 17th century Morni Fort that has been restored for tourists in recent years.
With so many sightseeing places in Chandigarh, your next vacation is going to be an enjoyable affair. Time to put it on the cards!