Reading Time:
17
minutes
We are all fascinated by stars! Be it the ones that shine across the sky or the ones that have created a luminous path for themselves on the ground. By these, we mean the extraordinary individuals who have carved a niche for themselves in their respective fields and set themselves apart from the rest of the world. Then it could be entertainment, sports, science & technology, creative arts, journalism, food, politics, education and many such spheres of life that define our very existence. When stars are omnipresent in almost every aspect of life, how can the animal kingdom stay behind? Yes… The wildlife in the jungles and national parks have their own stars and celebrity animals! These animals are usually known by their given names and it is because of them or their antics, that national parks or zoos around the world become popular and attract tourists.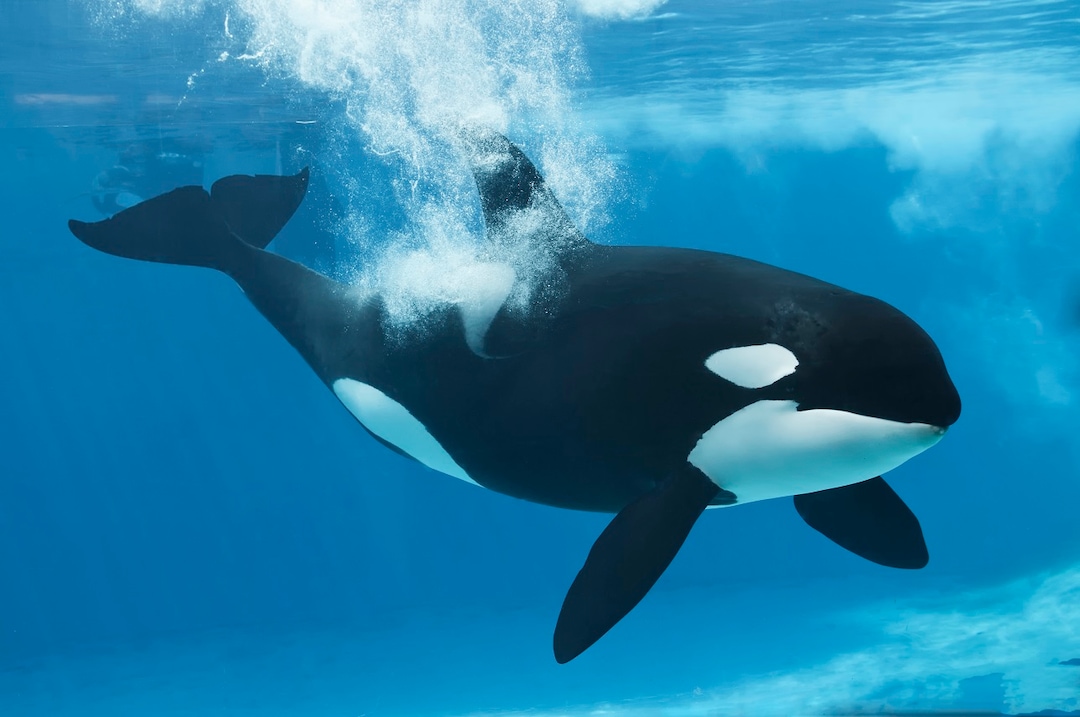 For example, Shamu the Orca (killer whale) that made the SeaWorld Entertainment Park in San Diego USA, famous in the 1960s-1970s. Giant pandas, Tian Tian and Yang Guang have managed to attract hordes of visitors at the Edinburgh Zoo in Scotland, where they are on a 10-year loan from China. Many such star animals around the world have made a name for themselves and the national parks/zoos that they live in. They truly prove that they are celebrities in their own right!
The national parks of India are a haven for a variety of animal species but more so, they are home to the extremely popular, Bengal Tiger. The tiger forms the main attraction of wildlife safaris that are undertaken in jungles and national parks around India. Tigers roam solitary (alone), although the female tiger can sometimes be spotted with her cubs.  Tigers create their own individual territories in the core zones of the jungles. These are designated areas that are replete with water resources and abundant prey that are required by the Tigers. When these designated areas are threatened by other animals or the resources get diminished, the Tigers move to the buffer zone to create new territories for themselves.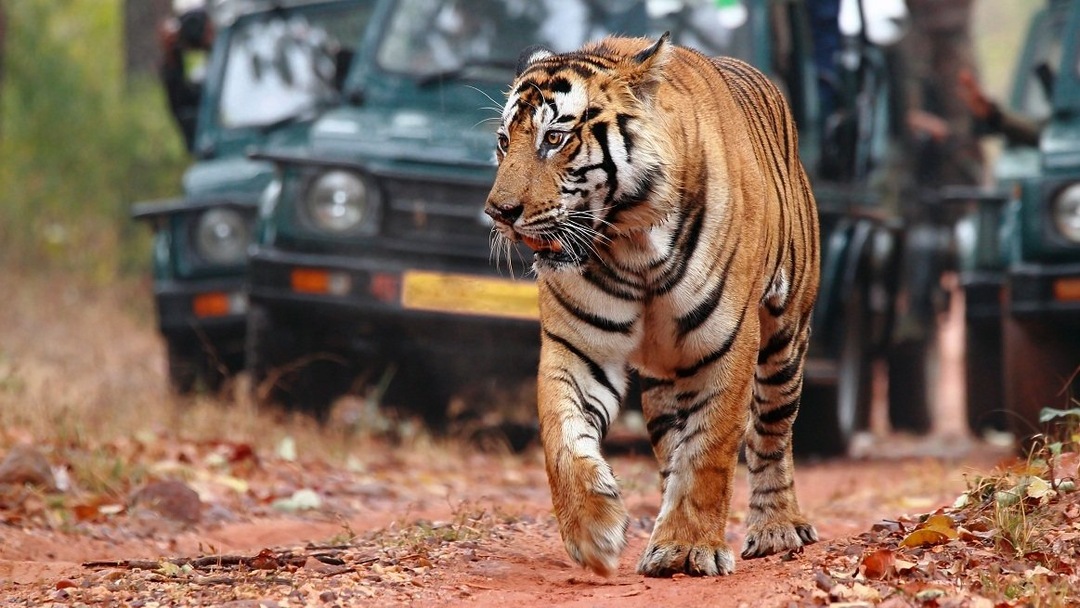 Tigers are also one of the most watched-over and protected species owing to their dwindling numbers! When new tigers are born and officially recorded in national parks, they are given specific names by the forest department of that particular state. This helps the forest department track their individual growth, progress and enables them to record their whereabouts. It also helps them understand which tigers are more prone to roaming around and making themselves visible to tourists during safaris. There are some tigers that even love public attention and are very commonly spotted during safaris. Some are famous for their incredible body strength, some are well-known due to a unique physical feature while some tigers become popular because of their antics or territory fights with other animals. These tigers are the ones that achieve celebrity status and become instantly famous in the wildlife circuit! They earn a name for themselves and the national parks they live in. Forest departments and national park authorities track the whereabouts of such tigers and post the frequency of their sightings on their official websites.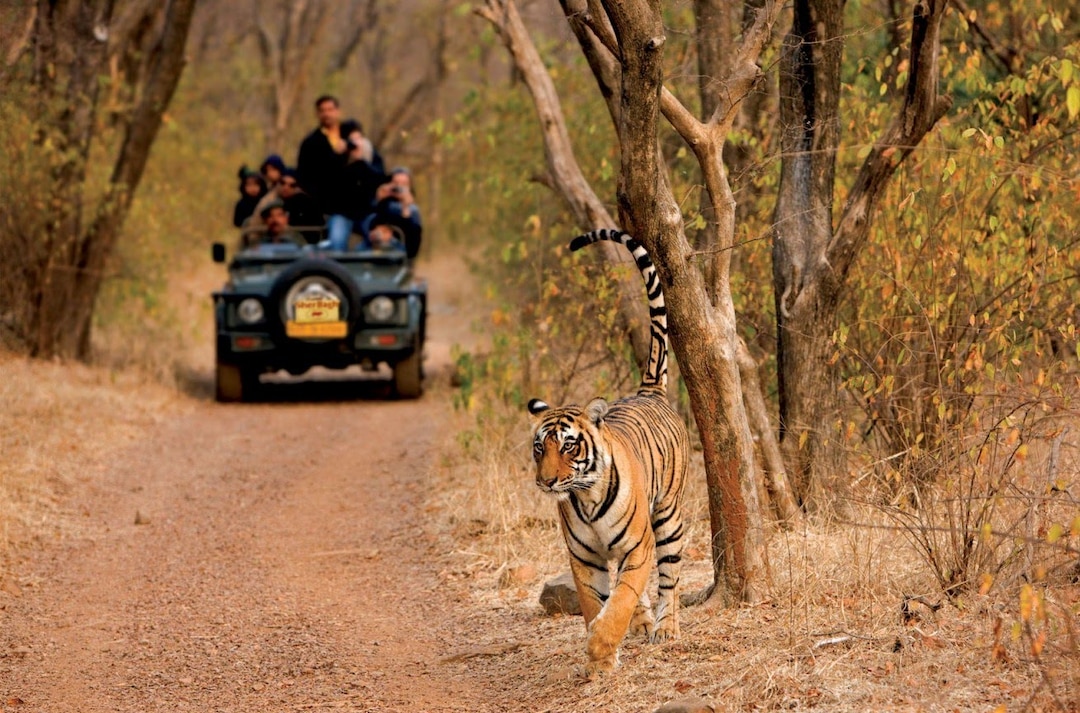 Sometimes, it is especially for these celebrity tigers that tourists visit national parks. Each of these tigers have unique names, which more often than not have a story behind them. Tiger cubs are named after their mothers, the zone they belong to, physical attributes that separate them from the others or sometimes even after the people working in the jungles or the national parks. With such an interesting history and way of life, it is without a doubt that tigers are one of the most celebrated and popular species of our jungles.
So, without further ado, let's introduce you to the celebrity tigers of Indian National Parks:
1.) Collarwali Baghin, Pench National Park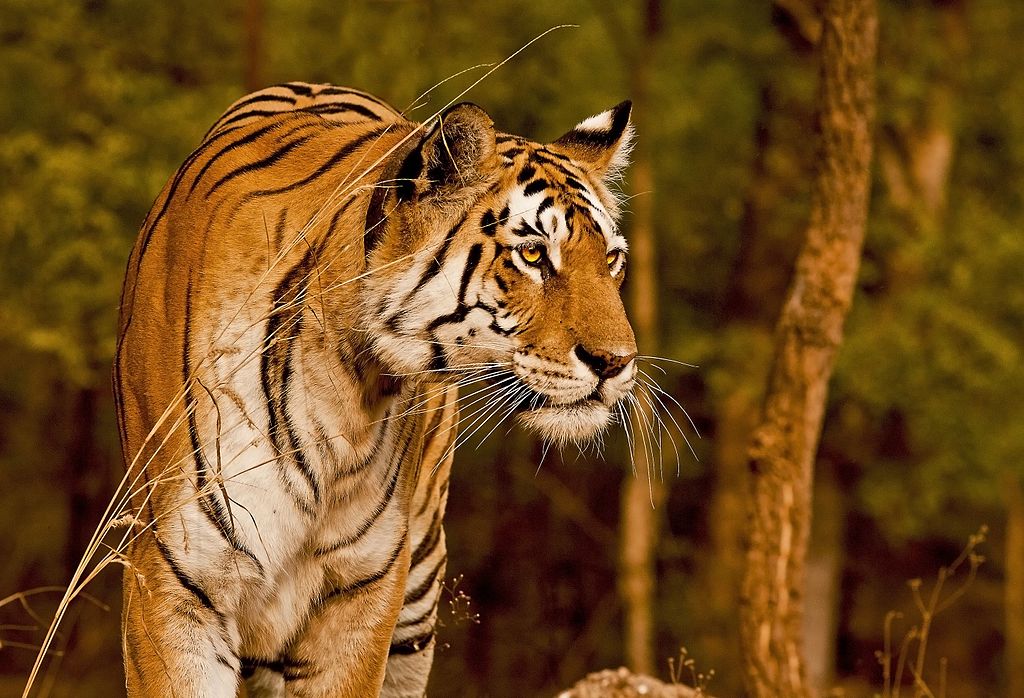 This mighty tigress is known as the 'Queen of the Jungle' in the Land of Mowgli! The Pench National Park in Madhya Pradesh is famous for being the inspiration behind Rudyard Kipling's famous novel, 'Jungle Book'. Collarwali Baghin, a 12-year-old hefty and intelligent tigress is considered to be the star attraction of this jungle. Her unique name 'Collarwali' is because of a radio collar that was fitted around her neck in 2012 to track her movements. The collar is now long gone but the name stuck, giving this tigress a celebrity status, unlike any other. Much loved and protected by the forest reserve, this tigress is no less than a supermom, thanks to her 7 litters (pack of tiger cubs) and a total count of 26 tiger cubs she has given birth to, till date. She cares for her tiger cubs, provides for them and forest officials have often seen her fighting with other male tigers for their safety. Collarwali Baghin is one fearless tigress and frequently makes her appearance in front of tourists without any hesitation. Today, this queen of the jungle is the senior most tigress of the Pench National Park and one of the main highlights of the safaris.
2.) Maya, Tadoba National Park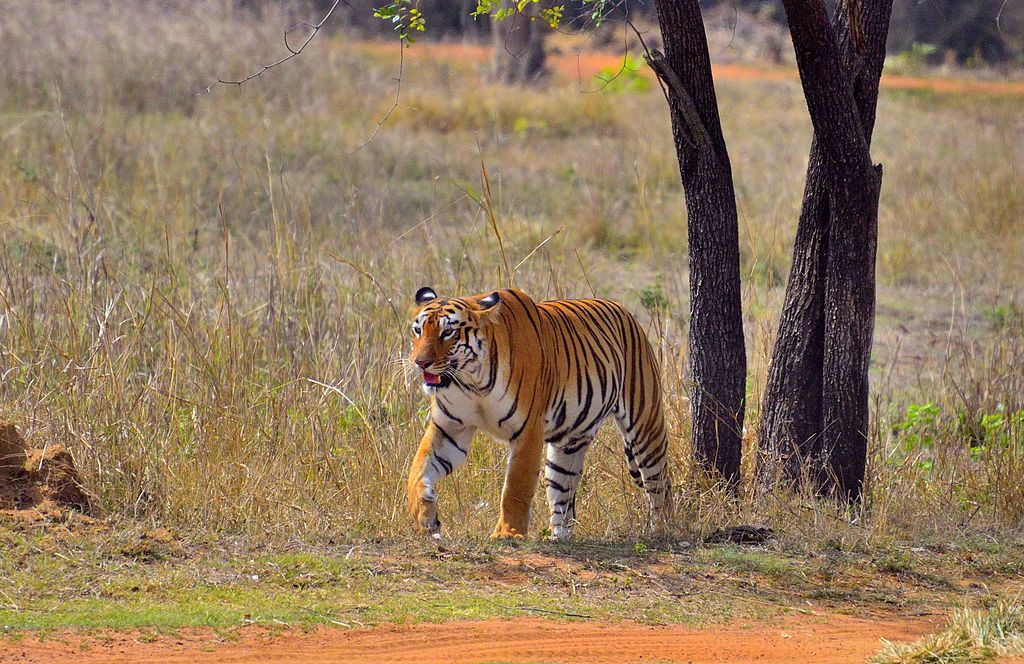 Maya is the ruling tigress of the Tadoba forest currently! Tadoba National Park or Tadoba Andhari Tiger Reserve is the oldest and largest national park of Maharashtra, located in the Chandrapur district near Nagpur. Maya is known as the 'Queen of Tadoba' due to her bold and fearless attitude and the fact that, she is not afraid to wander very close to tourist jeeps during safaris. She is mostly found in the grasslands of Pandherpauni and is a proud mother of 2 litters till date. Forest officials who have kept track of Maya since her birth in 2010, have commented that Maya belongs to an extremely happy and playful tiger family, of which she's the most mischievous one. She was aware of the power she yielded from a very young age, which is why she expanded and took over a lot of territories in the jungle. Maya is one of those rare tigers in India that enjoys such a celebrity status and is the centre of attention for tourists, wildlife enthusiasts, nature experts and of course, the forest department. So, head to Tadoba right away and spot the mighty Maya tigress that has enchanted many and attracted them towards the jungles of Tadoba.
3.) Munna, Kanha National Park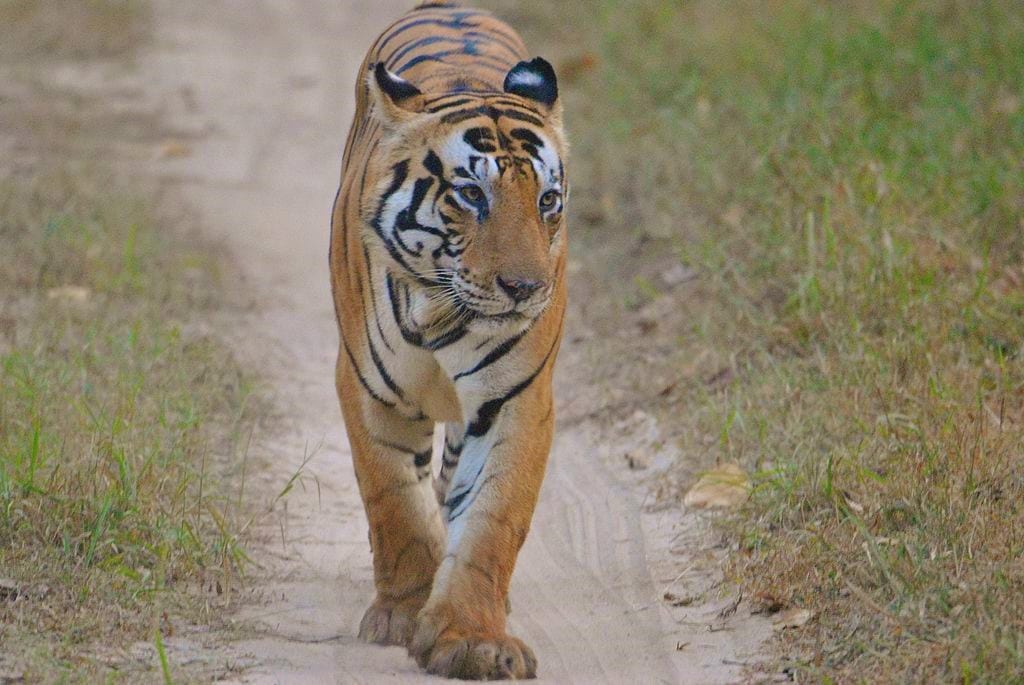 King of Kanha! Munna is the oldest living male tiger of the Kanha National Park in Madhya Pradesh and the prominent attraction of the Kanha jungle. The tiger is well-known for the unique stripes on its forehead that form the letters 'CAT' and 'PM'. He is 15 years old now, well past his prime for the tiger species, but continues to remain the reigning king of the jungle. Munna is quite used to tourists and jeeps as he happily strays on the safari paths and makes an appearance for tourists, in his territory. He is mostly found in the Kisli zone of the park and according to latest reports was found to be wandering around the buffer zone of the Kisli area. There's an interesting story behind the tiger's name! Once Munna injured his hind foot in a territorial fight with one of the other tigers and started limping. The jungle guides saw him in this condition and it reminded them of their peer, Munna, who used to walk with a limp because of a polio-infected leg. The guides christened the limping tiger after their colleague and that's how the tiger got his name! Munna is one of the friendliest tigers of the Kanha National Park and walks freely in front of tourist jeeps and sometimes beside them. Nevertheless, it is always wise to exercise caution and to adhere to instructions provided by your wildlife expert/tour guide. Meet the tiger that has made Kanha world famous and is fondly referred to as the 'Rockstar of the Park'!
4.) Krishna, Ranthambore National Park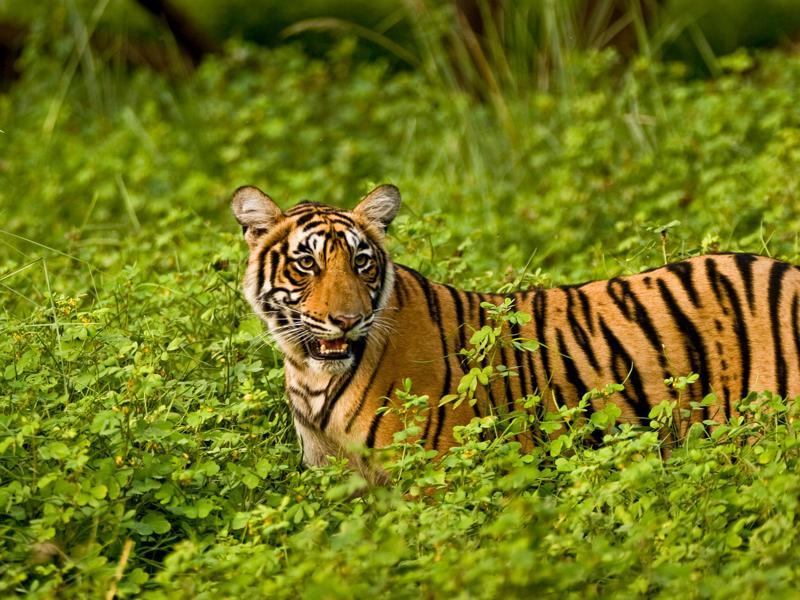 This tigress is known as the 'shy ruler of Ranthambore'! Interestingly enough, she was named after the Olympic sportswoman, discus thrower, Krishna Poonia by the former Chief Minister of Rajasthan, Ashok Gehlot. Her popularity is also credited to the fact that she is the tiger cub of Machli, the most renowned and mighty female tigress of not just Ranthambore, but the entire country. Machli passed away in 2016 but her lineage still remains strong in the forests of Ranthambore. Also known as T-19, Krishna was born to Machli along with 2 other tiger cubs, T-17 (Satara) and T-18 (Athara) in the monsoon of 2006. They were first spotted by tourist vehicles in October 2006 and since then, have been making occasional appearances in the jungles of Ranthambore. Being a shy tiger, Krishna's territory was earlier limited to the Mandoop plateau only. But, when her sibling T-18 was relocated to Sariska Tiger Reserve, Krishna occupied her territory as well and over the years managed to occupy the maximum territory in the jungle. Today, her sightings are considered to be one of the most prominent attractions of the national park. She can be found playing with her cubs or walking along with them in the Nal Ghati-Kamaldhar area in Zone 2 of the national park.
Besides these celebrity tigers, national parks and tiger reserves around India are also popular for other well-known tigers and animal species that are usually spotted during safaris:
1.) Ranthambore National Park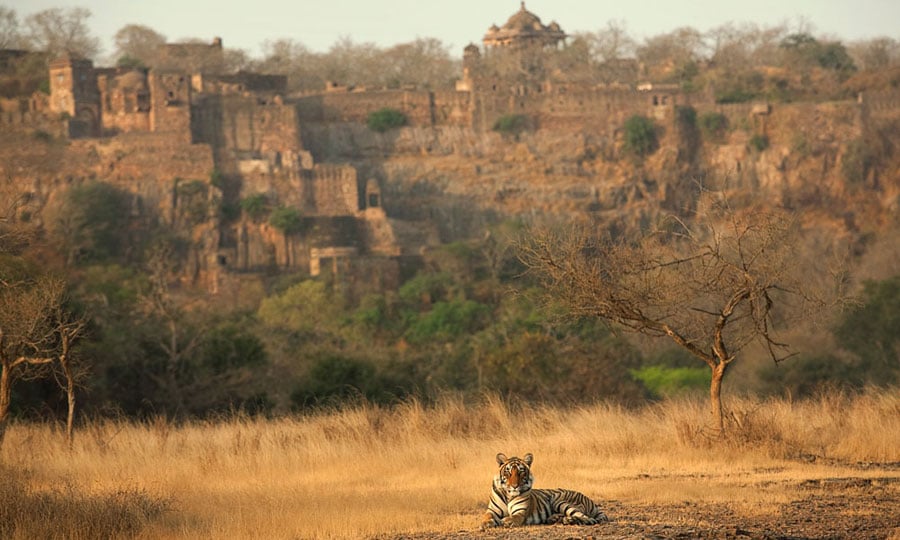 This tiger reserve in the Sawai Madhopur district of Rajasthan has been home to the most famous tiger of Indian history, Machli. This long-reigning monarch of Ranthambore is no more but she has paved the way for many other tigers to create a legacy of their own. Tigers such as Noor, Mala, Sultan, Fateh, Surzan are some of the other famous tigers of this jungle that you can try spotting during your safaris. Other animal species that you can find at Ranthambore are Leopard, Spotted Deer, Sambar Deer, Blackbuck, Nilgai, Langur and Sloth Bear.
2.) Kanha National Park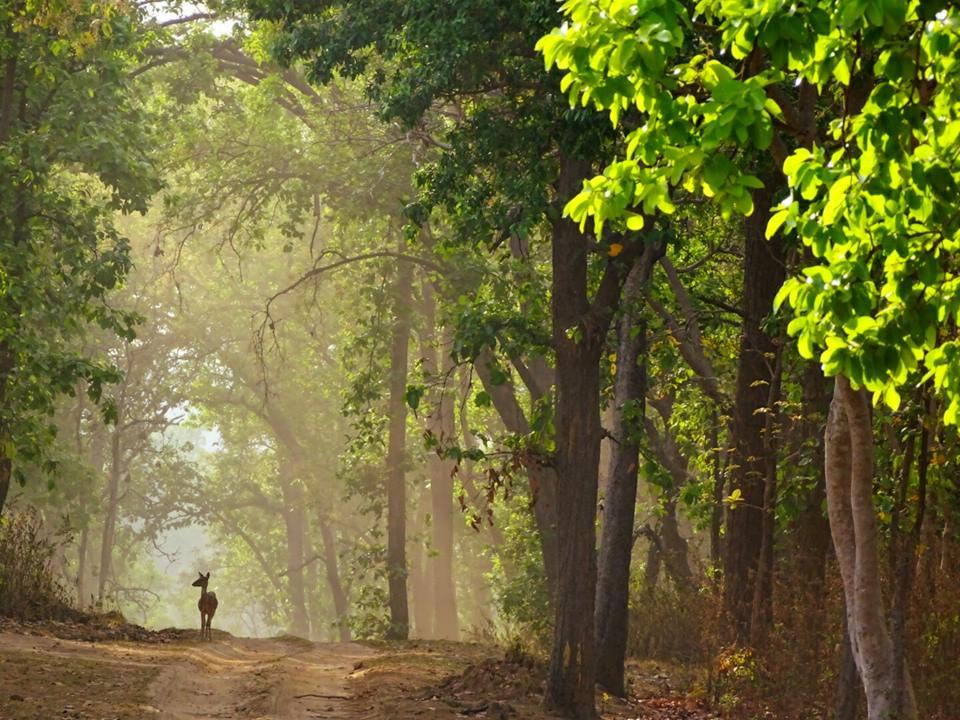 Located in Madhya Pradesh, Kanha is the largest national park of Central India and stretches over the districts of Mandla and Balaghat. Besides the main attraction of tigers, Kanha is also famous for 'Barasingha' (swamp deer) and other animal species such as Langur, Jackal, Indian Gaur, Nilgai, Sloth Bear and a variety of birds. Along with Munna, you can also try your luck at spotting some of the other famous tigers of Kanha such as Umarpani (male), Umarpani (female), Chota Munna, Mahavir, Neelam, Red Eye and Nak-kata.
3.) Tadoba National Park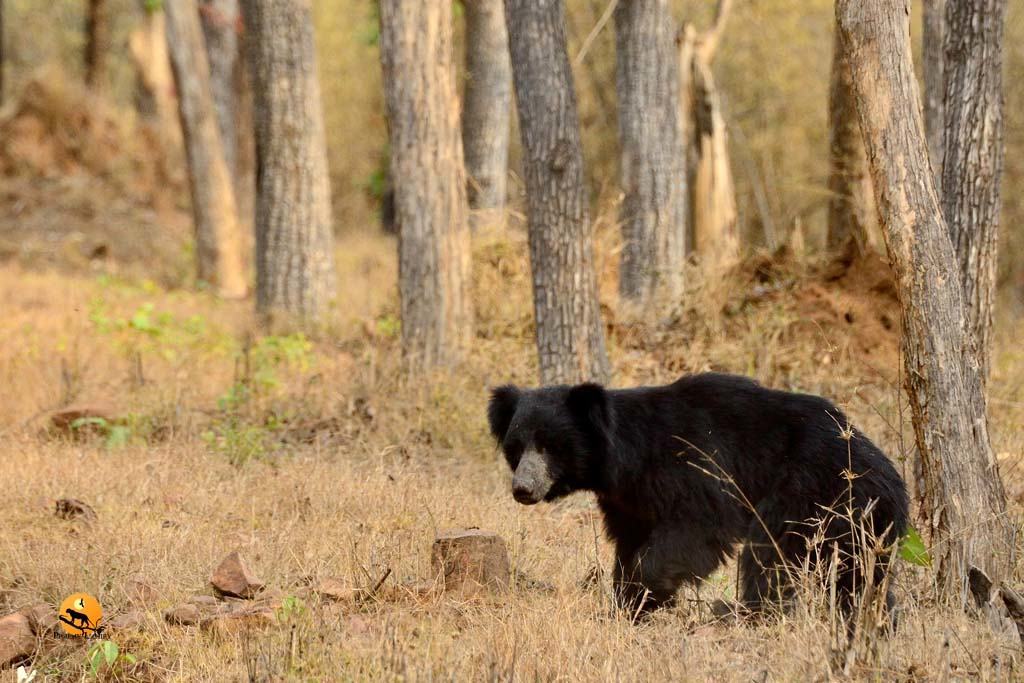 This national park in Maharashtra has become one of the most popular tiger reserves of the country, in recent times. Besides the Alpha-animal Tiger, Tadoba is also home to various other animal species such as Wild Dogs, Sloth Bear, Leopard, Marsh Crocodile, Langur, Sambar Deer and Spotted Deer. Go on an adventurous safari through the jungles of Tadoba and see if you can spot tigers such as Sonam, Bajrangi, Choti Tara, Sitara, Shivaji and Waghdoh (Scarface).
4.) Pench National Park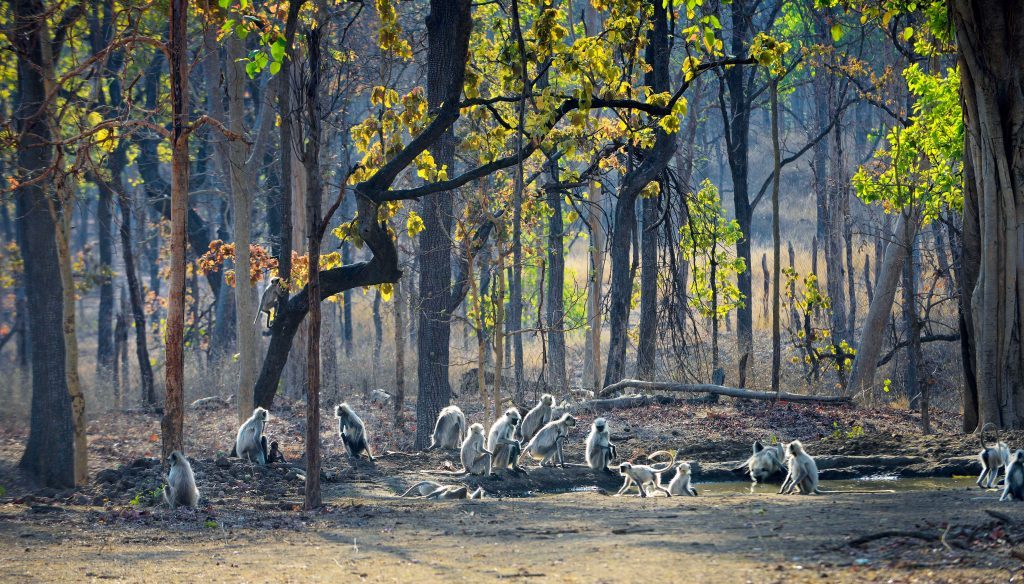 The national park in Madhya Pradesh derives its name from the Pench River that flows north to south, almost dividing the park into two equal halves. These halves form the districts of Seoni and Chhindwara respectively. You can find animal species such as Wolf, Leopard, Deer, Langur, Indian Gaur, Nilgai and various bird species in this national park. On a safari through the jungles of Tadoba, get a chance to spot tigers such as BMW, Raiyakasa/Sula and of course, everyone's favourite, Collarwali Baghin.
Also Read: Top 5 National Parks in India – Traverse Through The Untamed Land Of The Wild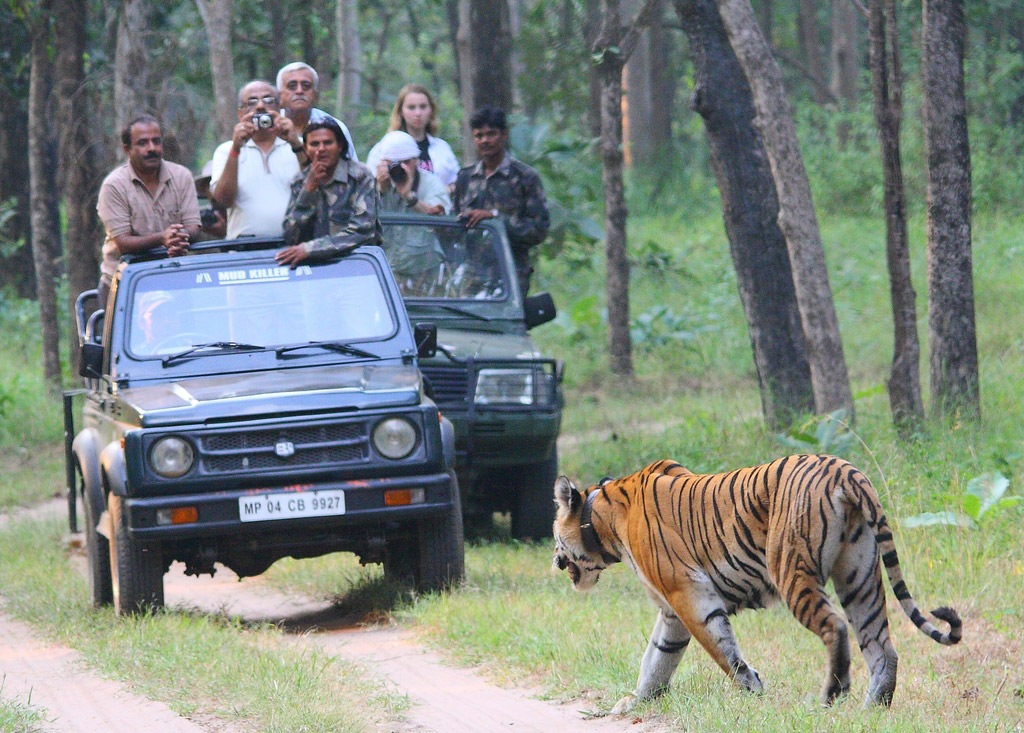 So, what are you waiting for? The stars of the animal kingdom are waiting! Gear up for a thrilling adventure and embark on jungle safaris across India. Our newly launched 'Wildlife Tours' take you on a splendid and unforgettable journey through the jungles of North & South. Explore the wildlife at Ranthambore, Tadoba, Pench, Kanha, Dudhwa, Kabini Bandipur, Dandeli Mhadei or visit all-time favourites such as Jim Corbett National Park in Uttaranchal, Kaziranga in Assam or Bandhavgarh in Madhya Pradesh as part of our regular group tours or customized holidays.  Now, that you have an overview of the wildlife celebrities of India, all that's left to do is grab your cameras, book your favourite safaris and get ready to meet the stars of the jungles! Roarrrrrrrrrrrrr…
*Feature Image Courtesy – Steve Winter, nationalgeographic.com