Reading Time:
11
minutes
Surrounded by the lush green Aravalli hills and dotted with a number of royal palaces, Udaipur is unarguably the most famous tourist destination in the state of Rajasthan. Having different hues of history, culture, and architectural beauty, this city also boasts of an extensive network of lakes crisscrossing throughout the city. This is also the reason why it is fondly called the Venice of the East. It is also home to the Jaisamand Lake, which is claimed to be the second largest man-made sweet water lake in Asia. Whether you are a history enthusiast or a nature lover, a true foodie or a shopaholic, the city of lakes, Udaipur, is definitely the place to be. All in all, the beautiful capital of Mewar offers different things to different people.
Given the large number of tourist attractions the city has to offer, all that sightseeing can actually leave you physically exhausted at times. And when it happens, nothing seems better than taking a quick break to enjoy a steaming cup of coffee and a savoury snack at a good cafe. Thankfully, there are so many good cafes in Udaipur that not only offer amazing food along with a wide range of good drinks but also have a warm and inviting atmosphere.
Best Cafes in Udaipur
For your convenience, here is a list of some good cafes in Udaipur that you should definitely visit on your trip to the city.
Brew Villa – Cafe & Restro
Situated near the famous Goram Ghat in Udaipur, this cafe offers great coffee along with some lip-smacking snack options. The best thing is that everything at this cafe is made to order as per your preferences. With eye-catching graffiti on the walls and tastefully done interiors, this place gives a completely chill vibe where you also get to click some Instagram-worthy pictures. You shouldn't miss the extremely delicious noodles they serve. Other than this, the list of must-have beverages includes hot chocolate, tea, coffee, frappe, and a lot more.
Soul Bistro & Lounge
This is one of the first few names that come to mind when it comes to listing down the best cafes in Udaipur. Located near the Pichola lake in Udaipur, Soul Bistro and Lounge is a café that not only serves an array of delicacies but offers spectacular panoramic views of the city as well. One thing that makes it the best rooftop cafe in Udaipur is the live music they have. After all, devouring a scrumptious meal and enjoying a refreshing drink with some good music is an experience second to none.
Banjara Cafe
This is another addition to the list of the best rooftop cafes in Udaipur. With a wide range of options for beverages and multi-cuisine delicacies, Banjara Café in Udaipur is a must-visit place. One thing that makes this café popular among locals and tourists alike is the live music shows it hosts. In short, this is a place where you can enjoy good food, good music, and stunning views all at the same time.
Hook & Irons Cafe 
This newly-opened cafe in Udaipur became the talk of the town as soon as it was launched. Undoubtedly, it has all the reasons to gain this huge popularity, be it the sophisticated and homely vibes it offers, the mouthwatering food and drinks it serves, or the fantastic music it plays. This café hosts live music shows very often, where you get to see many upcoming young singers performing and showcasing their talent.
Jheel's Ginger Coffee Bar & Bakery
Situated on the Gangaur Ghat Marg, this is one of the top 10 cafes in Udaipur. You can visit here either to have a fulfilling morning breakfast or a delectable afternoon tea. Must-have dishes from this café include cheese and tomato sandwiches, mushroom melt chilli sandwiches, penne con la rosa pasta, and poached eggs on toast. At the same time, you should also try the eggs kejriwal, wood-fired pizza, apple pie, and sizzling brownie. The best thing about this place is its location, which also makes it one of the best lakeside cafes in Udaipur. After all, enjoying a steaming cup of coffee and some delicious snacks while admiring the stunning view of Pichola Lake is something you shouldn't miss.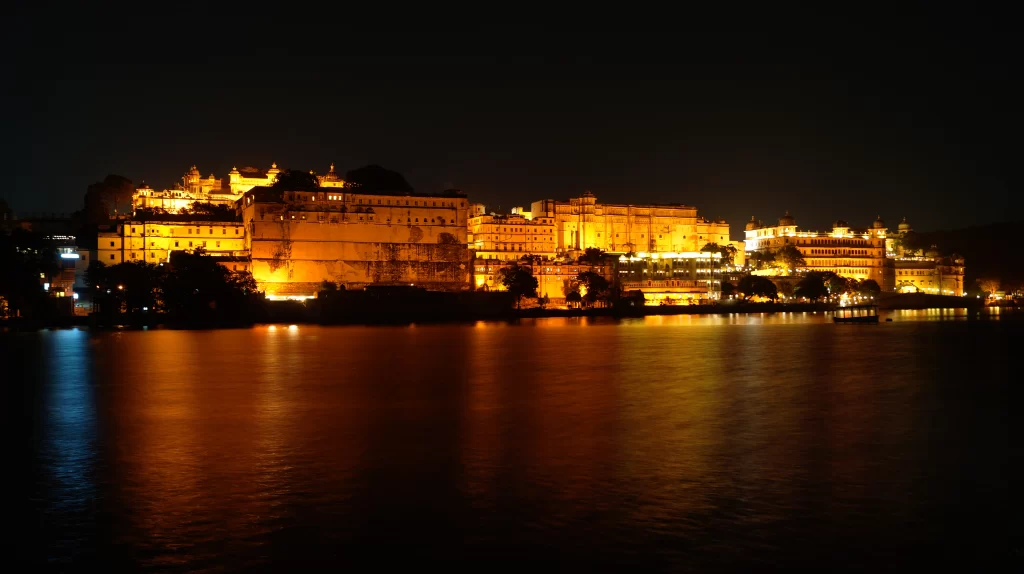 The Bake Affair
If you are someone with a sweet tooth and that constant love for new and unique flavours of cake, this is just the right place to be. Earlier, this place used to be only about a wide array of cake flavours. However, things changed over time and this place turned into a bakery cum café. Now, they offer an extensive list of light foods that you can munch on along with a nice cup of coffee. Other than this, you can also enjoy desserts like tiramisu chocolate, blueberry cheesecake, and a lot more.
Oladar Village Café
Counted among the top cafes in Udaipur, this is a place that is not only famous for the delicious food it serves but also for the classic vibe it has. With beautiful Indo-European style architecture, this café gives you a unique feel of an ultra-modern European village. Despite being located in the heart of the city, this place offers a sense of serenity and tranquility. Decorated with French chandeliers, wood-metal furniture, and beautiful paintings, this place offers a unique royal ambience. You can either try a few mouthwatering dishes from their extensive multi-cuisine menu or enjoy the drool-worthy beverages they serve.
Mic & Munch Café
Although there are several reasons why you should visit this café on your trip to Udaipur, the biggest one of all is that this place introduced the city to the concept of open mic. Yes, you read that right! This was the first ever place in Udaipur to host an open mic event and after that, it became a hugely popular trend among locals. Other than this, the Mic and Much Café is also among the first few places in Udaipur to serve delectable Mexican food.
Mathara – The Heights
Known for being the highest rooftop café in Udaipur, this place has gained huge popularity ever since it opened. Offering a wide variety of beverages, snacks, and meals, this place is definitely worth a visit. Here, you can enjoy dishes from different cuisines, including North Indian, Italian, Mexican, and Rajasthani, to satiate your taste buds.
Dialogue Café
Calling this café the quirkiest place in the City of Lakes is not an overstatement. With a unique, rustic décor and crazy dialogues written all over the place, this café is very popular among local people and tourists. This uniquely designed café offers an amazing experience for foodies and coffee lovers. Here, you can sit, relax, and indulge in the Bollywood dialogue game while sipping coffee or munching on some light snacks.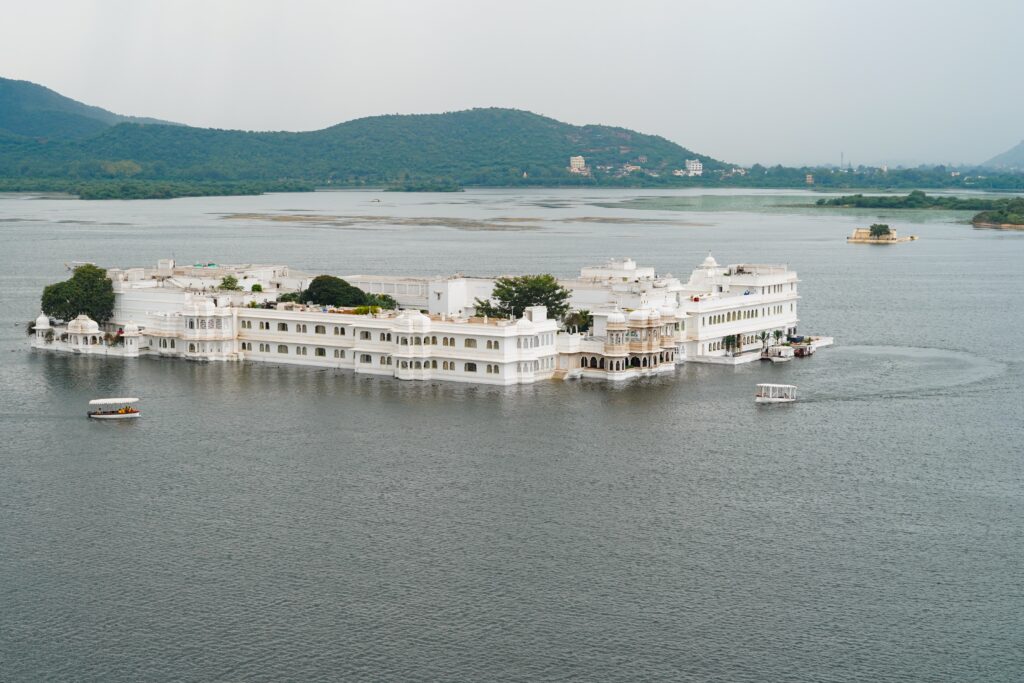 Café Cook Hook
Located in the heart of the city, this is definitely one of the most-frequented cafes in Udaipur by both locals and tourists. With exquisite décor and delectable food, this is a place you shouldn't miss on your trip to Udaipur. They offer an amazing variety of coffee, shakes, and bakery items, and the taste of every single dish is truly unbeatable.
Royal Brewmen
This is undoubtedly one of the coolest cafes in Udaipur. With a sleek and modern interior, this cafe exudes an energetic vibe and stands out among others. Here, you can enjoy delicious meals and amazing drinks without burning a hole in your pocket. And the best thing is that you get access to free high-speed internet. For all these reasons, this place is a must-visit for sure.
Hello Boho
As you can understand from the quirky name of this café, here you will get a completely bohemian vibe. This lakeside café is equally famous for its chic interior as it is for the delicious meals it serves. If you want to spend some time lazing around while enjoying a nice cup of coffee, this is a great place. Or, if you want some more time to enjoy the cool vibe of this place, they give you the option of an overnight stay as well. Featuring spacious and comfortable rooms, staying here is a great experience in itself.
Café Lazy Beans
Are you someone who is absolutely in love with adorable pandas? If yes, then you should definitely visit this lazy panda-themed café that also serves the best coffee in town and a wide variety of snacks that go really well with it. With all those options in snacks, beverages, and desserts, you will get to know different tastes from different parts of the world.
Café Nirvana
With rock music playing in the background, this café is just perfect for devouring some lip-smacking dishes and a drink or two. This café has a nice retro ambience with brightly coloured graffiti on the walls that adds to the overall charm of the place. If you visit this café during the winter season, their bonfire setup is something you can really look forward to. All in all, this café gives you so many reasons to fall in love with it.
Now that you know the best cafes in Udaipur to enjoy some good food and refreshing drinks, you can definitely make the most of your trip. To plan a fun-filled vacation, explore our extensive range of all-inclusive tour packages and choose a suitable Udaipur travel package.