Reading Time:
8
minutes
The best time to visit Tawang, a serene and beautiful state of Arunachal Pradesh, is something most individuals are unaware of. It is not surprising given so many factors, including Arunachal's remote location, some most underrated places to visit in Tawang, and the general lack of public awareness of the North-Eastern states. Tawang is a lovely town on the west side of Arunachal Pradesh in India.
This serene town is tucked away over 3000 metres in the Himalayan mountainous region, and is known for its mesmerising hilly landscapes, magnificent monasteries, nice cafes, and a wide range of places to visit in the nearby area.
A God-gifted location with beautiful scenery and weather will entice you. Tawang serves as a perfect representation of Arunachal Pradesh's charm. Tawang is the ideal place to experience the state's enchanting weather and enormous mountains. The best time to visit Tawang varies based on what you want to see and do during your trip. Because different seasons offer different opportunities for exploration, there is no one-size-fits-all solution for determining the best time to visit Tawang. Some tourists, particularly families, prefer to visit during peak season when the weather is suitable for usual tourist activities. Then there are those who prefer to travel during the off-season for a variety of reasons, including fewer crowds, cheaper hotels, or simply a unique experience.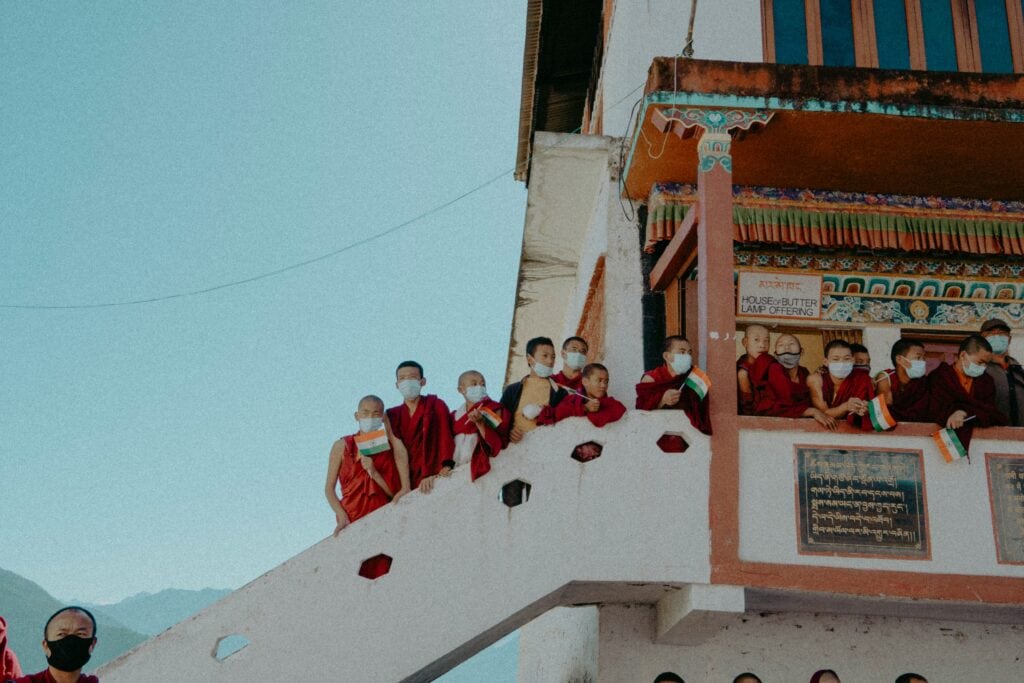 Summer Season
The summer season shows up in Tawang during the months of April, May, and June. Because of the pleasant climate in Tawang, the summer months are generally considered to be an ideal time to visit. Summer days here are very pleasant, with day temperatures rarely exceeding 26 degrees Celsius. The nights in the summer season are also not very cold, but rather soothing. Tawang's landscape has a mystic vibrancy in the summer, making it a lovely place to visit on vacation. Furthermore, the clean air and tranquil atmosphere of this lovely hill station make it an excellent destination for rejuvenation. When you visit Tawang during the summer, you can attend the Moatsu Festival. The festival lasts three days, generally in May, and the entire town decorates to commemorate the end of the crop sowing season.
In the summer, you can visit all of the main tourist attractions in and around town because of the clear blue skies. Gorichen Peak, Taktsang Gompa, Tawang Monastery, and Tawang War Memorial are among the must-see attractions in this area. You can also visit some beautiful lakes not far from the main town. Offbeat travellers can also engage in a wide range of adventurous activities such as trekking, meditation, waterfall visits, photography, and many more.
Average daytime temperature: 22 degrees Celsius.
Average nighttime temperature: 10 degrees Celsius.
Pros
Suitable for overall sightseeing and trekking.
You can arrange a bike ride or road trip.
If you don't like cold temperatures, this is ideal weather for attending a few festivals.
It is simple to acclimate and drive throughout the routes.
Rhododendrons as well as other spring flowers bloom in March and early April.
Cons
If you're interested in seeing waterfalls, there isn't much to see.
Not suitable for snow lovers.
Winter Season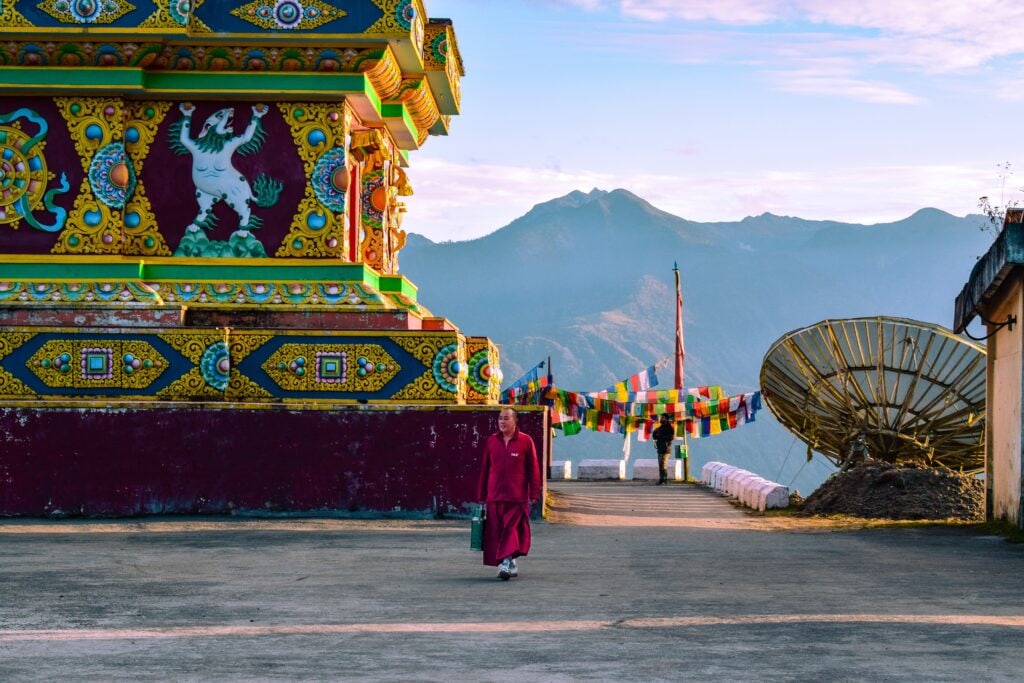 Tawang's winters are particularly famous for being extremely cold. Tawang experiences the start of the season in November, and the weather remains cold until the middle of March. It generally snows here in December and January, cutting off access to the nearest station for several days. On bright days, you can take in the amazing views of the majestic Himalayan Mountains visible from Tawang and visit the nearest tourist spots. However, in the event of snow, roads are closed and adventure activities are prohibited, so you might have to play in the snow on your accommodation's lawn. Alternatively, if you are fortunate enough, you can go see the brilliance of iced lakes at higher latitudes near Tawang.
So, if you are planning to visit Tawang during the peak winter season, make sure you are well-prepared for the harsh cold weather and have some additional days on your itinerary in case you are lucky enough to witness the theatre of live snowfall in this picturesque Himalayan town. In addition, if you plan to visit Tawang in the winter, you will need appropriate winter clothing. Make sure you have warm clothing, such as winter jackets, down jackets, gloves, a waterproof overcoat, and suitable waterproof shoes. Check the road and weather conditions before embarking on your journey, as conditions keep changing every few hours.
Average daytime temperature: 8 degrees Celsius.
Average nighttime temperature: -10 degrees Celsius.
Pros
Ideal for skiing and a winter vacation
There is a lot of snow around
Less crowded
Lower prices
If you're up for an adventure, you can visit a few glacial lakes.
Cons
Roadblocks are possible.
Cold weather and hard acclimatisation for some
Road trips and mountain biking are not advised, though they may be possible to a certain extent.
Some locations are closed or inaccessible.
Monsoon Season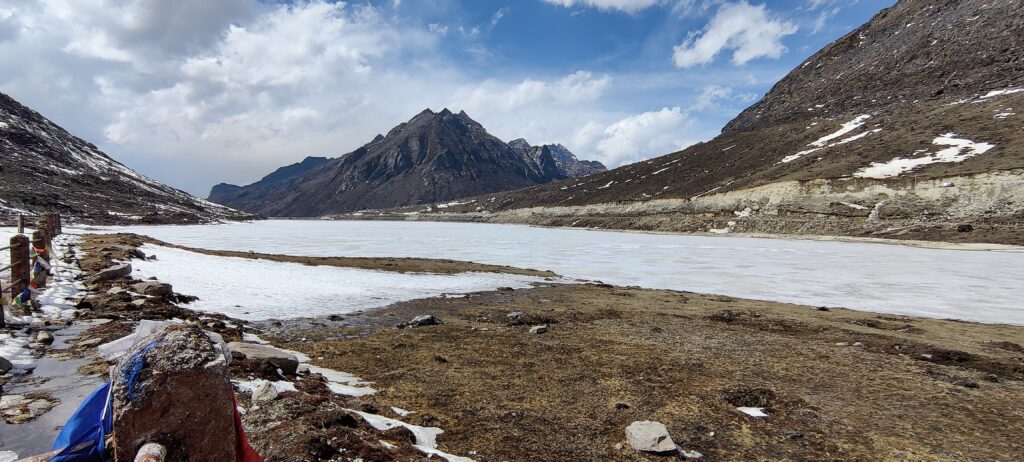 Tawang experiences monsoon rains in July, August, and September, with average to heavy rains drenching the stunning, lush green mountains of Tawang. However, the danger of landslides and poor road conditions during the season commonly disrupts mobility in the area. On the bright side, the neighbourhood of Tawang appears magical during the monsoon season, when grey and white clouds endure the town's lush greenery hills, making you feel as if you are truly beneath them. Furthermore, all of the rains in the area show up, offering some breathtaking views for outdoor enthusiasts and photographers.
You can also learn about Tawang's rich culture by attending the popular Behdeinkhlam Festival, which is hosted in July. Overall, the monsoon season is not the best time to visit Tawang, but if you want to explore something transcendent, this season can be an ideal time.
Average daytime temperature: 20 degrees Celsius.
Average nighttime temperature: 8 degrees Celsius.
Pros
Lush greenery landscapes surrounded
The majority of attractions are open.
The climate and temperatures are tolerable.
Suitable for exploring waterfalls and lakes
A few adventures are possible.
Cons
Landslides can occur and cause road closures.
Heavy rain days are possible, making exploration difficult.
Due to poor road conditions, visiting Tawang can be difficult.
Road trips and bike rides are extremely difficult/not recommended.
Tawang is among the most popular tourist destinations in Arunachal Pradesh. It is a location that needs to be enjoyed to the fullest. There is no precise best time to visit Tawang; instead, it is determined by the preferences of tourists.
Have a wonderful and hassle-free vacation by booking your Tawang tour package beforehand!