Reading Time:
11
minutes
When life comes full Cycle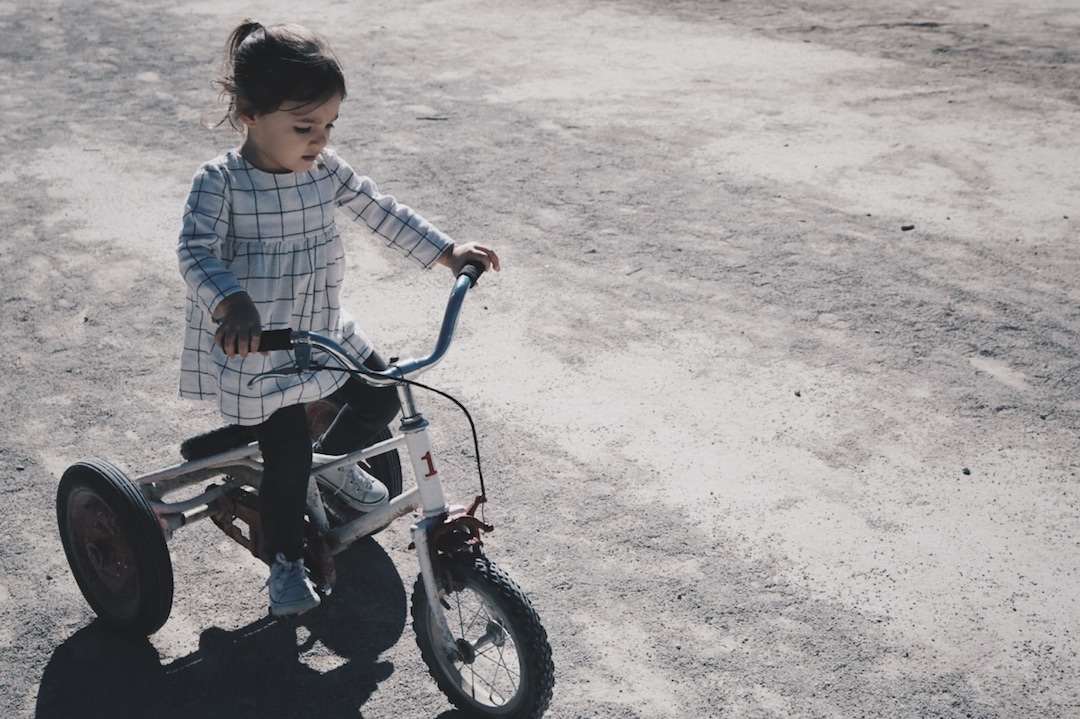 The aspiration of every individual to own a car for himself certainly traces its roots to one's childhood. And hold on, it's not only the toy cars which contribute towards building this dream. It's the tricycle, gifted to the child by its parents on a special occasion like a birthday that gives a child its first-ever taste of getting behind the wheels and driving life wherever the heart wishes to, quite literally. The joy and contentment on a child's face whenever it's sitting on the tricycle and gradually on the bicycle's saddle is truly unmatched.
Pehli Sawari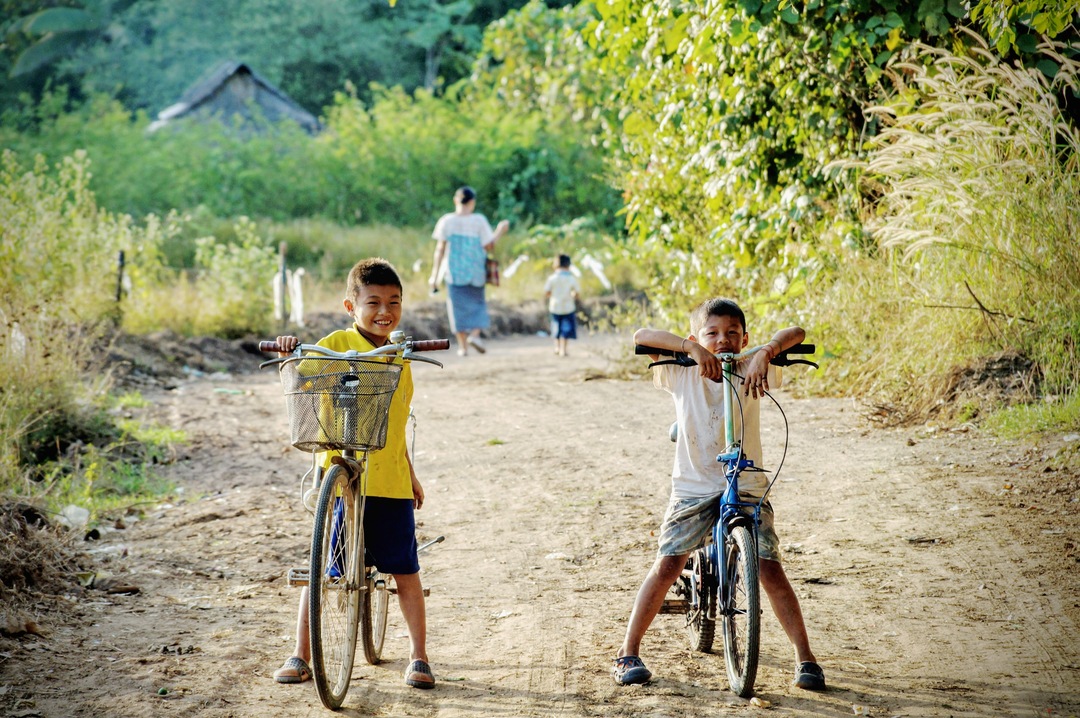 Having said this, a bicycle is indeed the first vehicle we ever ride in our life, of course only after the back of our dad, when he very lovingly and warmly doesn't even mind turning into a horse so that we can ride on his back. As we grow up, our bicycle extends its role from just being of convenience into something more stylized and cool. Who doesn't miss those happy Sunday bicycle tours on empty streets with a bunch of friends! All of us who have grown up in the 80s and the 90s, definitely have a sweet nostalgia of renting bicycles for an hour or two from a bicycle rental shop and saving our pocket-money for this then ultimate adventure. The bicycle ride was certainly our first self-drive road trip – our Pheli Sawari!
Tring Tring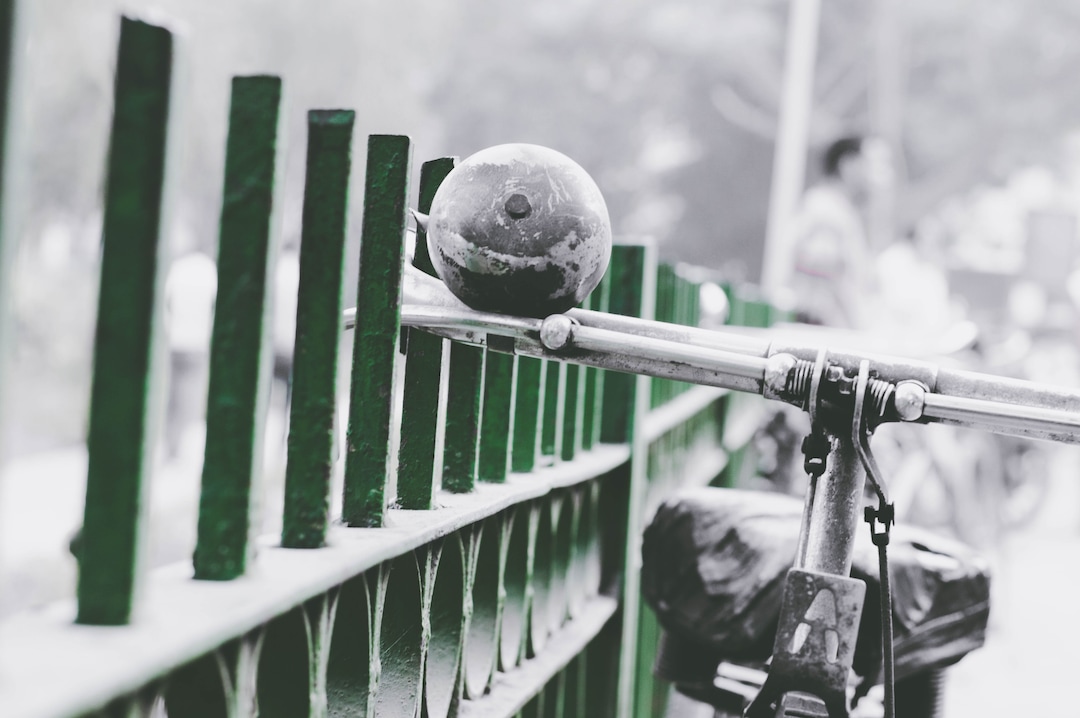 While we can reminisce countless charms of our childhood bicycle, the one that tops the list is its bell, which goes 'Tring, Tring'. So be it the milkman, postman, ironman or our best buddy waiting for us downstairs, this one sound definitely used to fill our ears and hearts with something we always looked forward to. And most importantly, it was way better than the chaotic honking that's deafening our cities these days. Rather than mechanical sound was soothing without any ill-effects on one's auditory senses.
Did you know this?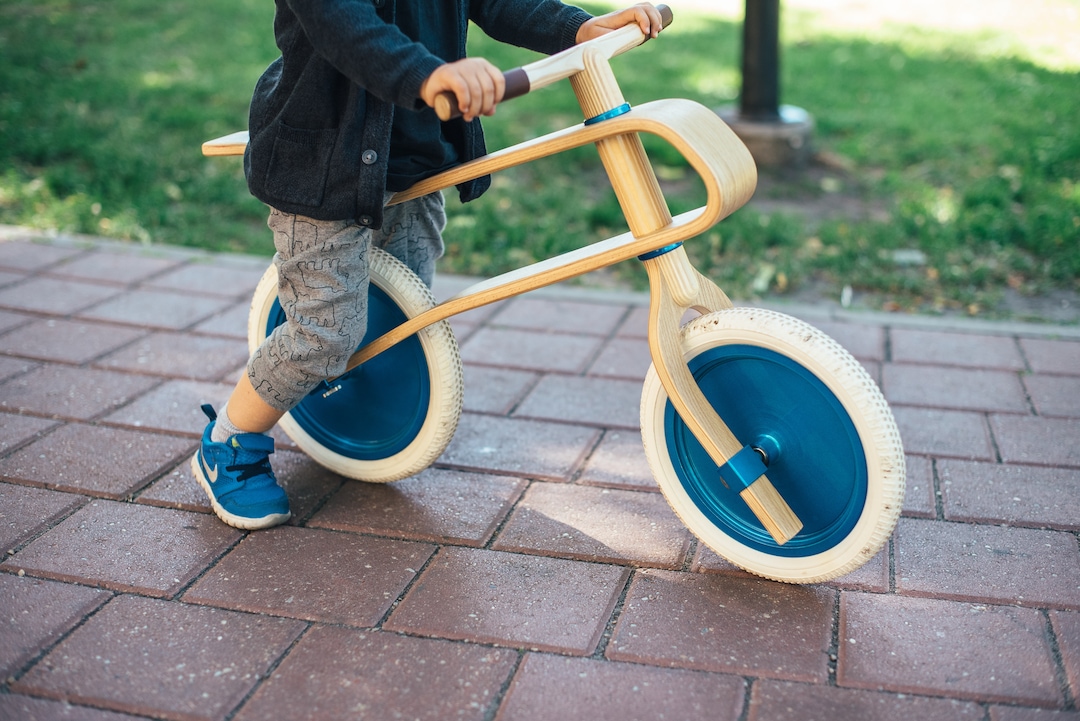 The history of bicycles is quite an interesting one. The primitive structure of a bicycle is as amusing as it is surprising. It was back in 1817 when a German baron 'Karl Von Drais' invented a horseless carriage, that would help him get around faster. This two-wheeled, pedal-less device was propelled by pushing your feet against the ground and it was this machine that eventually led to the creation of the modern-day bicycle.
Next came the high wheel bicycle. Probably in our times, we have caught its glimpses in circuses, when clowns used to perform amazing feats on them. This high wheel bicycle was a popular style in the 1870s. The term 'Bicycle' wasn't introduced until the 1860s when it was coined in France to describe a new kind of a 2-wheeler with a mechanical drive. The one fact that will absolutely blow your mind is, the Wright brothers who built the first flying airplane, operated a small bicycle repair shop in Ohio, USA and they actually used their workshop to build the 1903 Wright Flyer. Now isn't this absolutely amazing!!! The world's flying high today, thanks to the bicycle! ☺
Romancing the Bicycle
There is certainly something utterly romantic about the slowness of a cycle, which the speed of cars or motorbikes cannot match up to. Our Bollywood has truly romanced the bicycle through its many eternal movies and songs. The ones which instantly come to our mind are of course Pukarta Chala Hoon Main (Mere Sanam) and Main Chali, Main Chali (Padosan). Remember Ranveer Singh and Anushka Sharma take on the roads of Istanbul on their cycles in Dil Dhadakne Do?! And Big B as Bhaskar Banerjee in Piku, taking a flight of freedom on cycle as he heads to the streets of Kolkata, just by himself, reliving his days. While in the movie Barfi, the cycle is more than just a mode of transport for Ranbir Kapoor, the passion and thrill of the biggest cycling glory Bollywood has ever witnessed Jo Jeets Wohi Sikandar continues to rule our heart. In the climax, while Aamir Khan comes out as a winner, the cycle sure is the hero of the film.
In Love with Bicycles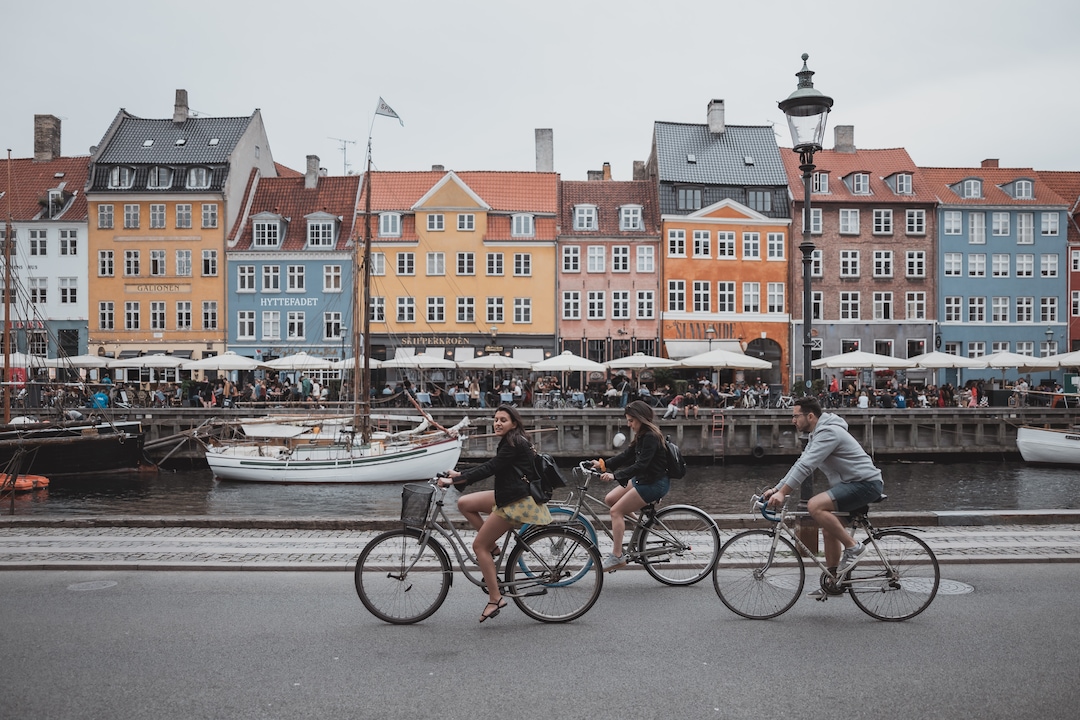 While we all are aware of the obsession of the Dutch with the bicycles, considering the fact that in the Netherlands, 30% of all trips are on a bicycle and 7 out of 8 Dutch people over fifteen years old have a bicycle, did you know that a whopping 100 million bicycles are manufactured worldwide each year. Considering cycling to be as one of the greenest transportation methods, there are many countries which nurture the best cycling culture on earth. With 120 million people in Japan, the number of bicycles is around 72 million. That's roughly about 60% of the country's total population. Some 9 out of 10 people in Denmark own a bicycle, and averagely they cycle 1.6 km. a day. Moreover, about a quarter of all personal transport for a trip below 5 km. in Denmark is using a bicycle. The ultimate Tour de France is an annual men's multiple stage bicycle race primarily held in France while also occasionally passing through nearby countries, consisting of 21 days – long stages over 23 days. It has been described as the world's most prestigious and most difficult bicycle race. It was first held 116 years ago in 1903.
Top 5 must-experience Bicycle Tours
While for most of us circumnavigating the globe on a bicycle just as Jenny Graham of Scotland, who completed her attempt in October 2018 in a total of 124 days would be too much to ask for, we can definitely take these top 5 must-experience Bicycle Tours around the world and come back a completely changed person.
1. Cycling Tour of Rajasthan
While India is best experienced and explored on foot so is it on a bicycle. Cycle through traditional Rajasthani villages and rural back roads, then rest at the sacred lakeside town of Pushkar before continuing with your journey of uncovering other gems of India's Golden Triangle.
2. Vietnam and Cambodia Bicycle Tour
Wanna blend exotic travel with equally exotic food?! Pedal through Vietnam and Cambodia's lush terrain and take in the glimpses of daily life. Working up your appetite all day definitely calls for an evening filled with local dishes and exotic fruits.
3. Pedal through Puglia
Puglia is certainly Italy's best-kept secret on the sun-kissed southern coast. Remember those white-washed houses in Ranbir Deepika's popular Khuda Jaane Ke… song from the movie Bachna Aey Haseeno?! Cycle past miles of olive groves, ancient white-washed cliff-side towns and dramatic Adriatic Sea views. Slow down the pace to take in the true spirit of Puglia on country roads. Rewarding yourself as you step-off your bicycle with seafood and a glass of wine goes without saying.
4. New Zealand Volcano Tour
Home to the adventure capital of the world, New Zealand is also the perfect destination for a cycling adventure. Explore North Island's Tongariro National Park on a bicycle. This park features some of the country's most spectacular natural wonders and surrounds three volcanoes. Needless to say, serendipity awaits you at every turn with jaw-dropping views of volcano peaks, turquoise Alpine lakes, and rolling countryside.
5. Bryce and Zion Biking Tour
The rustic, rugged beauty and wide-open spaces of the American Southwest have always been a big draw for wanderlusting souls. The best way to get up close and personal with the red rock wonders while still covering a lot of terrains is to pedal through. Discover Utah's two national parks – Bryce Canyon and Zion on your saddle as the stunning views of the red canyons surround you in every direction. So make sure to pick the best adventure tour packages for the best experience.
When life comes full Circle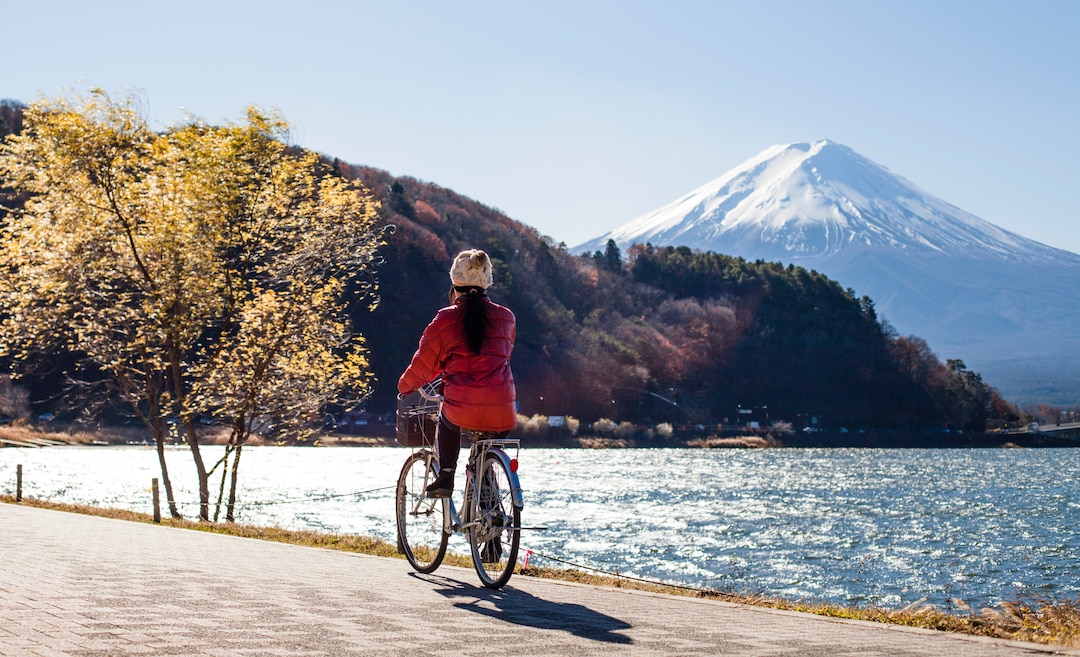 The trying times that humanity is enduring in the current scenario have definitely given us life-long lessons with we all realising the importance of human's harmonious co-existence with nature. When we all remain locked down and nature's reclaiming its spaces, it's high time we realised our mistakes and incorporated eco-friendly way of life hereafter. Just two days from now, on 3rd June, as we mark the World Bicycle Day, which recognizes the uniqueness of the Bicycle as a simple, affordable, reliable, clean, eco-friendly, healthiest and a sustainable means of transportation, let's pledge to pedal our way ahead in a clean and greenway. Today, life has indeed come full Circle, rather full Cycle. Because, let's never forget, whether on a bicycle or in life, what matters at the end of the day is striking that perfect balance.