Adventure Holiday Tour Packages
Variety is the spice of life and what better than a little adventure to spice things up!
Adventure tourism has come up in a big way, especially in India. With hectic schedules, erratic work hours and being perpetually on the road threaten a burnout. It is as if people don't get the time to relax and refresh. More and more people are looking for ways to de-stress and unwind by travelling or going on adventure tours. Nature is an infinite playground and an opportunity to explore it, imbibe it and embrace it is what an adventure tour is all about. An adventure tour builds confidence, helps you fight uncertainties and opens you up to limitless possibilities.
Veena World understands the need for us to unwind, now more than ever. With more and more people seeking the thrills of an adventure tour, we got down to work. Our website has numerous adventure tour packages, suited to every kind of traveller. All you need to do is find the one suiting your preferences and requirements online and you are ready for a ride of a lifetime.
Packages Coming Soon!
Currently, there are no package(s) found matching your holiday request.
Please try exploring our other available options by checking out trending destinations. Our dedicated Travel Experts are on hand to offer you an expert guidance and support throughout the entirety of your trip.
Reach out to us 1800 22 7979 or drop an Email at travel@veenaworld.com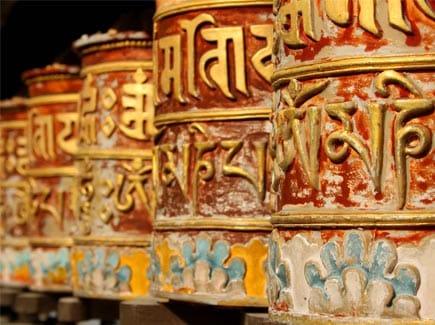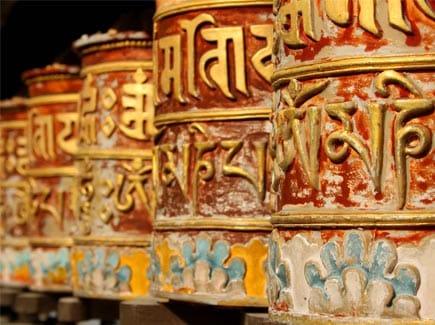 CUSTOMIZED HOLIDAYS
SHSD2
Starts from
per person on twin sharing
Why Take an Adventure Tour?
The humdrum of routine life, especially in the cities, rob us of our mental peace and constricts our views. Responsibilities and expectations from all quarters bog us down and we search for outlets to let go of our anxieties. And now, more than ever, people choose adventure tour vacation packages. The thrills, the adrenalin rush and a sense of accomplishment help ease life pressure to a great extent.
Outdoor activities are a great way to improve our physical health but in our frantic lives, we seldom get time for the outdoors. And that's when an adventure tour operator appears as a beacon of hope. The challenges faced during a thrilling excursion sharpen our mental skills. And if you have partners in your adventurous travels, it will teach you teamwork. But more than anything else, adventure tours broaden your horizons and urge you to rethink perspectives. And if an action-packed getaway is on your mind, Veena World is the perfect partner for your aspirations. Be it a mountain expedition or an underwater excursion, we have got the best adventure tours, matching every price preference. We partner with only the best adventure tour companies as your safety is paramount for us. And the best part, all adventure trip packages can be booked online at competitive prices.
Things to Remember on an Adventure Tour
Opting for an adventure tour in your vacation will give it a different dimension. Whether you are an amateur or experienced explorer, you can't be too careful about a few things:
Physical Health: Depending upon the adventure vacation package you are planning to go for, it is advisable to seek the opinion of a doctor or general physician regarding any underlying medical conditions. For instance, if you are keen on mountain biking in Leh, the high altitude may not be conducive for asthma patients. Or, paragliding may be a problem for those who suffer from vertigo.
Research about the Destination: A little research about the adventure destination and the proposed adventure tour would give you an idea about the scope of the sport/activity there. Testimonies of travellers are a great way to gauge the real situation before embarking on the tour.
Risks Involved: Any kind of adventure sport/activity has associated risks. Research what could go wrong, and if you are comfortable with the challenges only then go for an adventure travel package.
Communicate with The Tour Operator: Everything looks quite rosy online. If possible, contact the adventure tour operator conducting the activities directly. Ask about the coaches/instructors and if they hold necessary certifications. Ask about the safety precautions as well as regulatory safety clearances. It is recommended that you communicate over email as the conversation would be documented and you can refer to it if need be.
The right gear and equipment: To enjoy any adventure activity to the fullest and minimize risks, you must wear only proper clothing, pieces of equipment and gear. Check with your adventure tour operator for details. Say, if you plan to go skiing, you will need skis, skiing overalls, gloves, anti-glare glasses, helmet, etc. You shouldn't be casual regarding your safety on your adventure holiday. Packages should be chosen wisely, after considering this particular aspect.
Packing: Apart from your travelling essentials, it is recommended to pack a separate bag that can be carried with you on your adventure tour. This bag should contain a first-aid pouch, medicines, pain relievers, a sanitizer, a torch, your wallet, your phone and charger, a list of emergency contact numbers, a water bottle, instant energy powders, a map, etc. In case you are going underwater, do remember to buy a waterproof bag and a waterproof transparent cover for your phone.
Insurance Cover: This is perhaps the most important thing to consider when you set out on an adventure trip package. Check for insurance companies that offer such insurance policies, take time to read the policy terms and conditions carefully and things that are covered and if possible, take the opinion of a professional.
Share Details with Family: Your family must know your whereabouts. In case of any untoward incident, they would know where to look. Share your adventure tour package itinerary with them, apprise them of the activities you plan to undertake and the possible risks. Share your adventure tour operator's details including phone number.
What to Do on an Adventure Tour
The type of adventure tour package would depend upon individual preferences. Here are some of the most popular destinations for adventure sports/activities and the best time to include them in your adventure trip package.
Trekking and Mountaineering: The majestic mountains of India offers stunning trekking trails. Zanskar River Trek and Markha Valley Trek in Ladakh, Roopkund Trek in Uttarakhand and Goecha La trek in Sikkim are some of the most captivating trekking trails in India. Mountain treks are best avoided during monsoons due to the fear of landslides.
Mountain Biking: Manali-Leh (June to September), Gangtok-Ranka (October to late November), tea plantation trails in Munnar (October to November and from January to May), Chelavara and Madikeri in Coorg (October to March) and Shimla-Spiti (June to September) offer stunning mountain biking opportunities.
Paragliding: Bir Billing in Himachal Pradesh (October to June), Kamshet in Maharashtra (October to May), Gangtok (March to June and September to November).
White Water Rafting: Rishikesh (Late September to mid-November), Beas River in Kullu-Manali (June-July), Indus River in Ladakh (June to August).
Rock Climbing: Pachmarhi in Madhya Pradesh, Shey Rock in Leh (roads are closed from November to May due to heavy snowfall), Malshej Ghat in Maharashtra (October to June).
Water Sports: Goa is perfect for parasailing, jet skiing, water skiing, windsurfing, and banana boat rides. (November to February).
Motorcycle Touring: Delhi to Leh (roads are closed from November to May due to heavy snowfall), the Northeast (October-mid May), Rajasthan (November to February).
Book Adventure Holiday Packages from Veena World
Veena World loves to provide not just adventure tours but experiences. An adventurous experience brings back the zest in life. Our regular and customized adventure tour packages are quite popular for travellers who wish to break the monotony of regular life. Whatever be your preference, we shall customize and curate a package for you. All you have to do is get in touch with our ever so helpful travel executives who take your input and create an itinerary for an adventure vacation package just the way you want it. Are you ready to Get, set and go!