Reading Time:
9
minutes
Being the diverse and vibrant country that Germany is, it offers a rare combination of old-world charm and modernization. From a number of historical attractions with outstanding architecture to some famous art museums;from towering peaks of the Bavarian Alps to those countless rivers crisscrossing the country, Germany has a lot to offer.
Although it is not one of those tropical destinations that you first think of while planning a beach vacation, a coastline stretching over 2000 kilometres provides a compelling reason to think otherwise;Germany actually hosts a number of stunning beaches dotted all over the country. With spectacular views, brilliant sunshine, and those endless sandy shores, this is definitely a perfect place for your next rejuvenating trip.
Here we have compiled a list of a few popular beaches in Germany you should definitely visit on your trip:
1. Binzer Beach
Being the largest island in Germany, Rügen is one of the most popular holiday destinations in the country with several beautiful beaches that are perfect for a relaxing vacation. Binzer Beach is a popular beach on this island. With fine golden sand and turquoise water, this beach stretches up to 5 kilometres. You can either spend a lazy afternoon or just enjoy sunbathing here. It is also perfect for those serene evening or morning walks when you want to spend some time listening to the slow crashing and swelling of sea sounds.
Apart from this, you can also find a nudist beach. In addition to disabled-friendly access, there are different sections of dog beaches as well, so you don't have to worry about your canine friend missing all that fun.
2. Beach Am Ellenbogen
Beaches in North Germany are well-known for the picturesque views they offer, and this beach is no exception. Here, you will get to see all the elements of a typical north German beach, be it a lighthouse, pasture sheep or towering dunes.
Located in Sylt, Ellenbogen Beach is not only considered one of the most beautiful, but it also takes the pride of being the northernmost beach in the country. If the weather is favourable and you know the right spots, you can even see as far as Denmark from this beach.This beach is one of the popular adventure places in Germany. Generally, the weather remains stormy here,so going for a swim is not a good idea, but it is definitely a paradise for kite-lovers and windsurfers. There is a different section of shallower water which is safe for beginners.
3. Juist Beach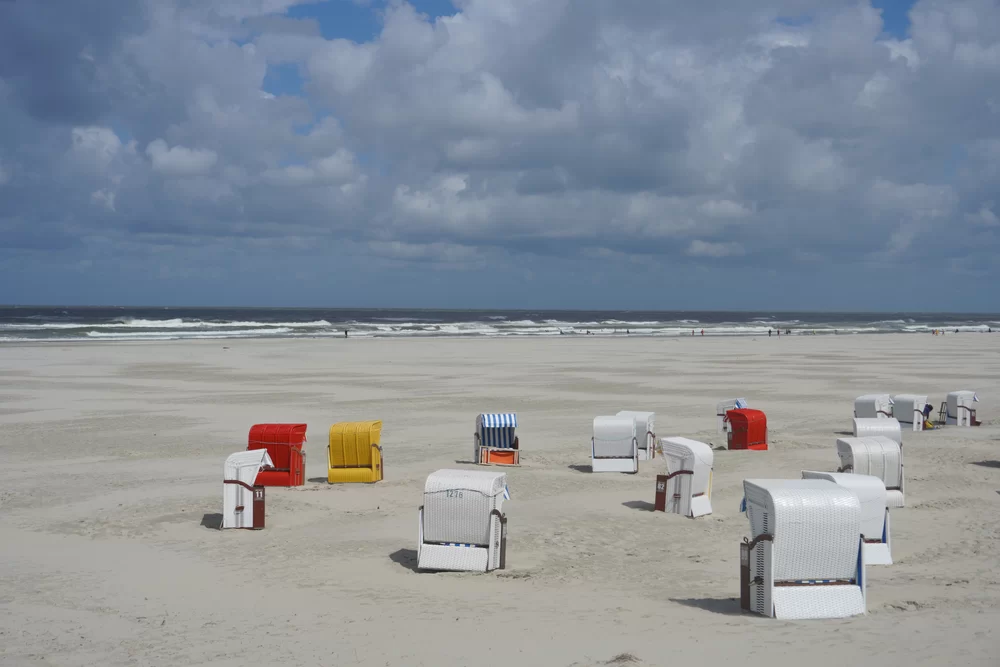 This beautiful car-free beach stretches over 17 kilometres and offers breathtaking views. Given the long stretch of the Juist beach, you can go for a stroll to spend a peaceful, quiet evening. Owing to the high salt content of the water, theair at this beach is particularly healthy and this is why going for long walks along the coast is a good idea. Juist Beach is famous for being a hub of water activities like kite surfing, volleyball, beach fitness workouts, Nordic walking and much more.
4. Kühlungsborn Beach
You can reach the Kühlungsborn beach withoutleaving the mainland of Germany. It is a popular holiday destination which enthrals a large number of visitors from Germany and other countries as well. This beach is 4 kilometres long and here you can find volleyball fields and illuminated floating walkways which only add a different element to its beauty.
This is one of those dog-friendly beaches where you can bring your dog along as there is a separate section for your four-legged friends. And, if you are worried about those mid-day hunger pangs, there is no need to be. This beach is dotted with a number of cafes and restaurants offering delicious food.
5. Kniepsand
Kniepsand is not exactlya beach but a steadily growing sandbar located right next to Amrum. It is a popular tourist spot because of its beach-like expanses. However, it has a shallow entry into the sea, but it is mainly famous for the plenty of space it offers for long walks on the beach. Little children will have a jolly timeplaying and romping here.
6. Northern Beach
As the name suggests, this beach stretches along the north side of Norderney Island. And at a distance of around 10 kilometres, it merges directly with the west beach. Another popular name for this beach is the 'city beach' and it is divided into two parts which are Nordstrand I and Nordstrand II. Apart from the wonderful scenic views this beach offers, there are a number of annual events that take place here like the White Sands Festival.
If you are looking for a beach that offers adventurous water sports like surfing, this beach is definitely a place to be. The weather remains somewhat stormy here, making it perfect for these water activities.
7. Ostseebad Karlshagen
Located on the Usedom Island, this is one of the best beaches in Germany and is well-known for its cleanliness. This is a perfect place if you want to spend some great time with your little ones as here you can find a children's course director. However, this does not mean that you will only spend your time looking after your children there. This beach offers plenty of things for grown-ups as well. During the warmer months, a lot of events and festivals take place on this beach.
Another good thing about this place is, here you can find the warmest bathing water in the area and the reason for this is, the entry into the water is initially very flat so the water can warm up quickly.
8. Strand Duhnen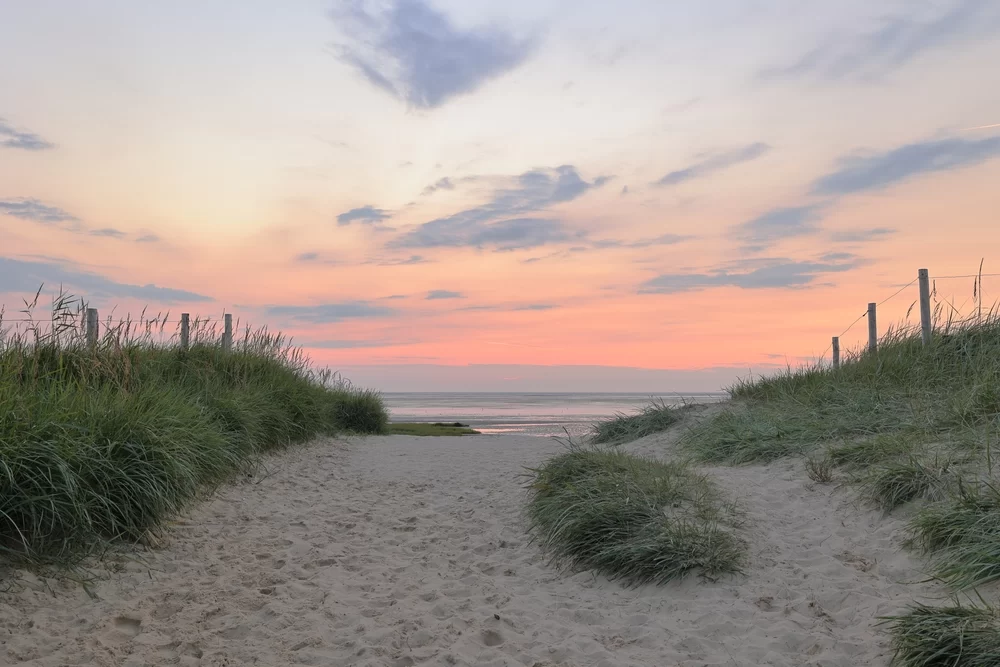 This is a famous beach located in the city of Cuxhaven on the North sea coast of lower Saxony. It used to be a fishing village in the early 20th century but over time, emerged as Cuxhaven's most popular seaside spa.
9. Southern Beach
The North Sea island of Helgoland sees a high visitor influx during the summer months. It is known to host a few stunning beaches, Southern Beach being one of them. Another popular name for this beach is Harbor Beach and as the name suggests, this is not far from the island's harbour and can be easily seen.
There are not a lot of activities that you can do here, so this beach is often visited by people who are looking for aserene and calm place to spend some time with nature. This beach is perfect to spend a relaxing day as you can either go for a swim or just sit on the shore and enjoy sunbathing.
If you want to plan a fun-filled vacation, Germany is definitely the place to be. From bustling cities to beautiful sandy beaches, alpine hiking, and magnificent castles- you can find almost everything here. And thanks to the rich heritage of the country, there are a number of places to visit in Germany that give you a chance to have a closer look at the intriguing history. To make the most out of your vacation, it is best to book a Germany tour package so that you can cover all the major attractions the country has to offer.