Reading Time:
9
minutes
What is the definition of Patriotism? Open any dictionary and you would find that patriotism refers to the act of love, utter devotion, loyalty towards one's country and being extremely proud of it! But do these dictionaries define the exact dates and days when you are supposed to be patriotic? Yes, 15th August and 26th January are two of the most important dates and days for our country but are those the only days when you can be patriotic and show some love for your country? Is patriotism limited to just, Independence Day and Republic Day? Patriotism is a feeling that comes from within and it prevails constantly regardless of the day or date. You can show love for your country and be part of its progress any given day and for that, you do not have to wait until 15th August or 26th January!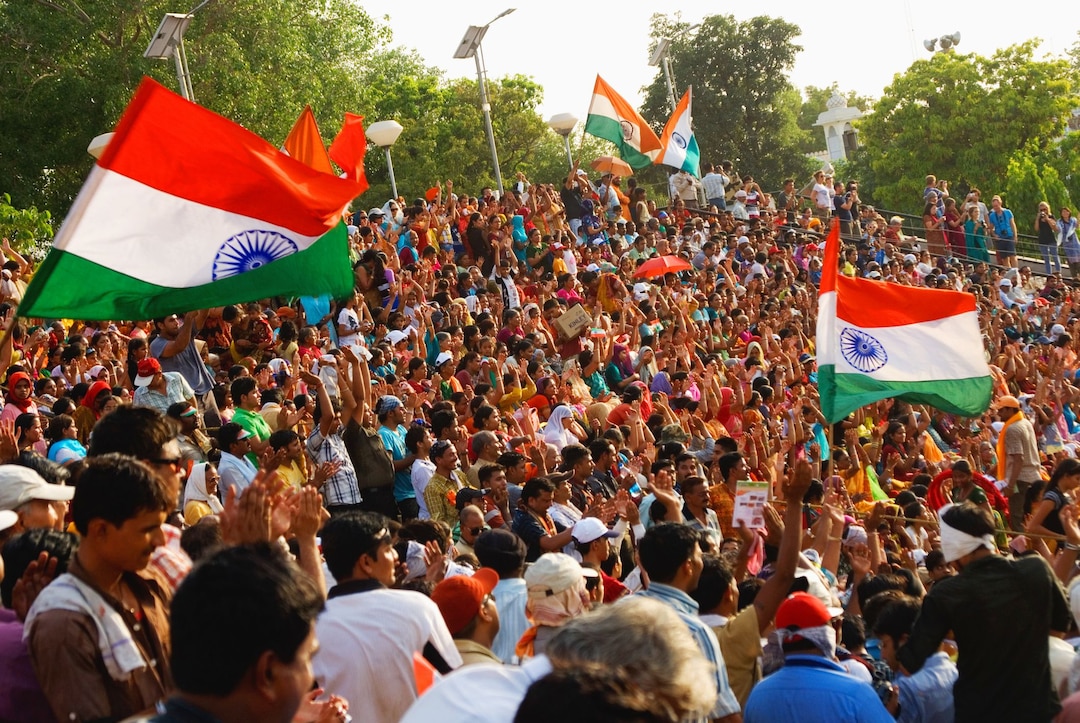 Talking about patriotism, how well do we really know our country? We are fascinated by the West and are up to date about the events happening across the globe, but are we really aware of the current affairs happening in India? Before we cross borders and dream of exploring the world, how much of our country have we really discovered? Think about it this way… Independence Day and Republic Day could be those occasions where you really explore the country where you were born. A country where thousands of freedom fighters sacrificed their lives, so we could have a brighter tomorrow! A country where our brave soldiers stay alert day and night so that we live in peace! A country that is a homogenous mixture of many cultures but makes every individual a part of the nation's unique identity! A country called 'India' where we are proud to call ourselves 'Indians'! This independence day, let's travel across our motherland and get to know our people and places. Let's cross state borders and discover the scenic splendours of our country.
To help you on your journey of discovering India, Veena World brings you 6 incredible August Long Weekend Tours that you can embark upon, on the occasion of Independence Day! Be overwhelmed with pride at Wagah Border, explore the capital of our great nation – Delhi, witness the unique mix of French, Hindu and Muslim cultures at Pondicherry, roam through the streets of India's cleanest city – Indore, discover the birthplace of Hinduism and world's oldest university in Varanasi and be amazed by the technologically advanced Hi-Tech City of India, Hyderabad or as it is fondly called, Cyberabad. Let's explore our country, dive into the cultures of different states and celebrate this 'Independence Day' in a unique and patriotic way!
1.) Delhi Agra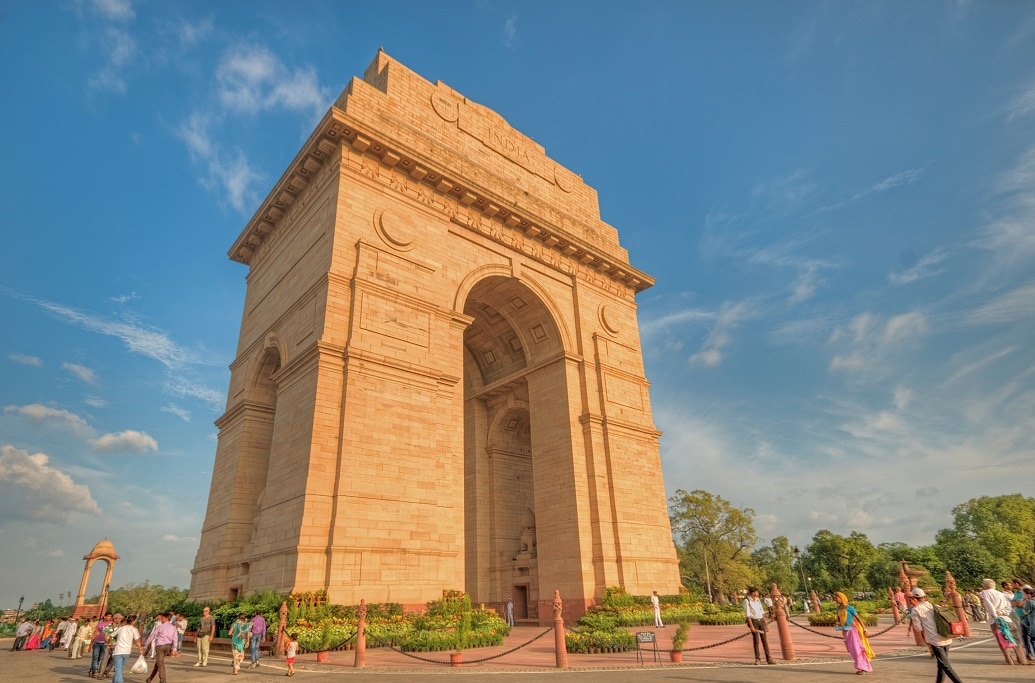 'At the stroke of the midnight hour, when the world sleeps, India will awake to life and freedom'. What better way to celebrate Independence Day than to be in the capital city where India made a tryst with destiny. Pandit Jawaharlal Nehru's iconic speech as the first prime minister of independent India was delivered from the Parliament House in this very city. Explore Delhi and witness the many historical monuments that remind you of India's glorious past. Visit popular tourist attractions such as Red Fort (current venue of the Prime Minister's Independence Day speech), India Gate, Rashtrapati Bhavan, Lotus Baha'i Temple, Qutub Minar and Akshardham Temple in New Delhi and enjoy the fascinating world of entertainment and performing arts at Kingdom of Dreams, Gurgaon. This tour also gives you the opportunity to visit the magnificent monument of love, Taj Mahal at Agra. Be mesmerized and awestruck by the marble mausoleum and gaze in wonder at this spectacular wonder of the world!
Tour Duration: 3 Nights, 4 Days (2 Nights Delhi, 1 Night Agra)
Do Not Miss: Light & Sound Show at Akshardham Temple, Raj Ghat, Madame Tussauds Wax Museum Delhi, Agra Fort (UNESCO world heritage site)
2.) Amritsar Wagah Border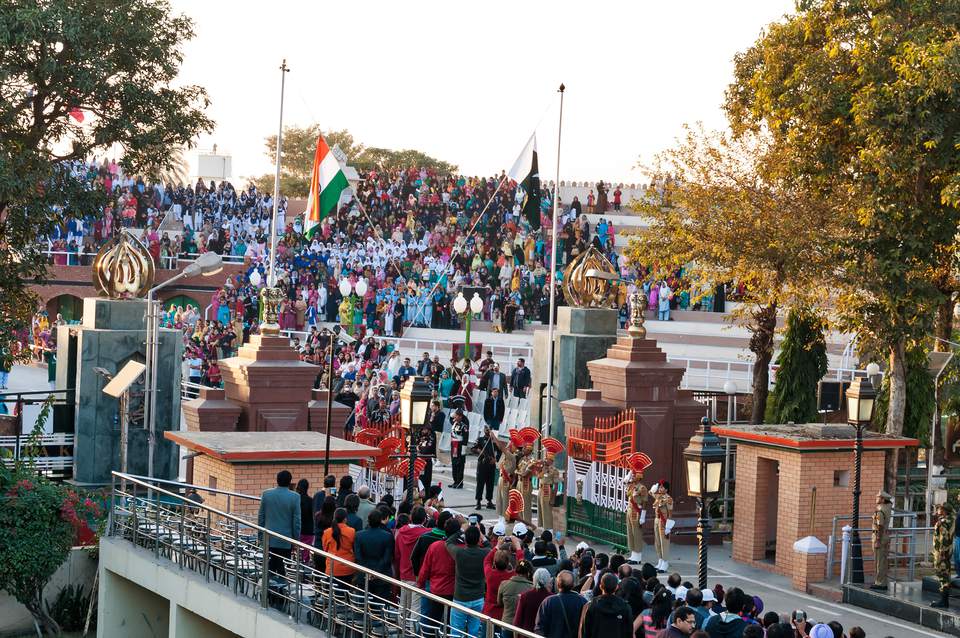 Where you feel a surge of pride and emotions! This amazing journey to the glorious city of Amritsar will be etched in your heart and mind forever. The city is associated with Golden Temple (the most sacred pilgrimage site for Sikhs) yet sadly, it is also remembered for the most horrifying massacre that was inflicted by the British on innocent Indian people at Jallianwala Bagh. This Independence Day, visit the flourishing land of Punjab and experience a unique farm stay that will help you understand why this state is known as 'India's Bread Basket'. The most incredible experience awaits at Wagah Border where you witness the 'lowering of the flags' or flag retreat ceremony at the international borders between India and Pakistan. In this ceremony, Indian as well as Pakistani soldiers march towards the border gates to lower down their respective flags every day. Feel goosebumps as you watch the Indian soldiers proudly perform their customary salute and high-spirited kicks to rival those of the Pakistan soldiers. The atmosphere is such that your chest will swell with pride as you shout 'Jai Hind' and immerse yourself in passionate patriotic fervour! Wouldn't you like to be part of this memorable event that celebrates the true spirit of being a proud Indian? This tour will let you experience just that!
Tour Duration: 3 Nights, 4 Days (1 Night Amritsar Farm Stay, 2 Nights Amritsar)
Do Not Miss: Sri Harmandir Sahib (Golden Temple), Akal Takht, Jallianwala Bagh, Light & Sound Show at Gobindgarh Fort, Bullock Cart & Tractor Ride at Amritsar Farm, Wagah Border
3.) Pondicherry Mahabalipuram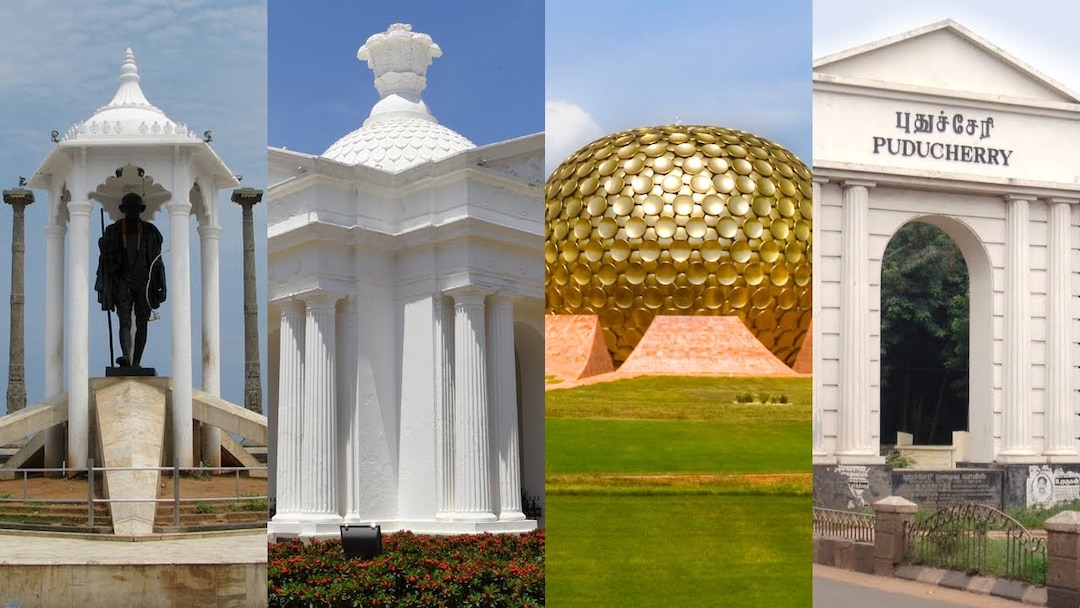 Let's head down South to explore two unique destinations of the southern peninsula! Pondicherry is a quaint and charming union territory located on the eastern coast of Tamil Nadu. Being a former French colony, the city has a strong influence of French culture, heritage and architecture reflecting in its streets, houses and many aspects of everyday life. Still, this pretty as a picture coastal town is as much a part of India as any other city or town in the country. Pondicherry or Puducherry, as it is locally known, is divided by a central canal that separates the town into the French quarters on one side and the Hindu and Muslim quarters on the other side. It is a wonderful feeling to witness this unique mix of cultures and friendly locals in a town which is located far away from the political drama and landscape of the big cities. You can also get a chance to visit Mahabalipuram, a UNESCO world heritage site, on this tour! Mahabalipuram is famous for its Dravidian architecture inspired temples and monuments along with some beautiful beaches. What better opportunity than 'Independence Day' to discover this incredible harmony of cultures at Pondicherry and to explore the ancient Indian heritage at Mahabalipuram!
Tour Duration: 3 Nights, 4 Days (2 Nights Pondicherry, 1 Night Kanchipuram)
Do Not Miss: Promenade Beachfront, Auroville, French War Memorial, Eglise de Sacre Coeur De Jesus (The Basilica of the Sacred Heart of Jesus), Shore Temple, Arjuna's Penance, Krishna's Butter Ball, Vishnukanchi Temple at Kanchipuram
4.) Indore Ujjain Mandu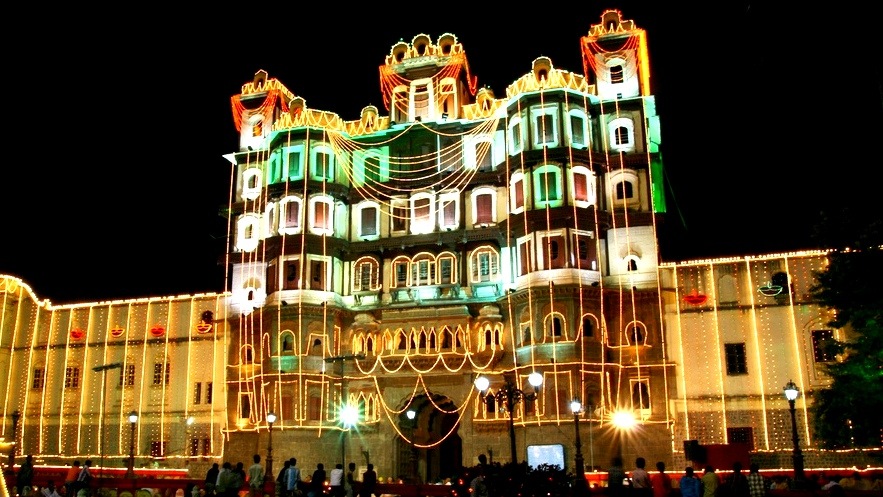 Did You Know? Indore has been crowned the cleanest city of India (two years in a row), followed by Bhopal and Chandigarh, as per the Swachh Sarvekshan 2018 conducted in 4,203 cities. Wouldn't you like to visit and explore the cleanest city in India, this Independence Day? With this tour, get an incredible opportunity to travel to the heart of India, Madhya Pradesh and explore its cleanest city, Indore. The planning and development of this historical yet modern city is credited to Rani Ahilyabai Holkar who was instrumental in putting Indore on the map, as a fast-growing prosperous city. Today, Indore is the most developed city of Madhya Pradesh and is famous for being a splendid tourist destination, a foodie's paradise, an education hub and the commercial as well as the financial capital of the state. Exploring the temple town of Ujjain and the historical city of Mandu is an added treat on this tour! Ujjain is an ancient city situated along the banks of the Kshipra River and an important Hindu pilgrimage destination in India whereas Mandu is a fortress town well-known for its exquisite palaces and fine architecture. This Independence Day, explore the heart of India and witness the wonderful sights of Indore, Ujjain and Mandu. Madhya Pradesh truly touches your heart with its unique tagline 'Hindustan Ka Dil Dekho'.
Tour Duration: 3 Nights, 4 Days (3 Nights Indore with day excursions to Ujjain, Mandu and Maheshwar)
Do Not Miss: Kaal Bhairav Temple, Omkareshwar Temple, Riverside temples of Maheshwar, Baz Bahadur Palace, Jahaz Mahal, Sarafa Bazar, Khau Galli, Lal Bagh Palace
5.) Varanasi Allahabad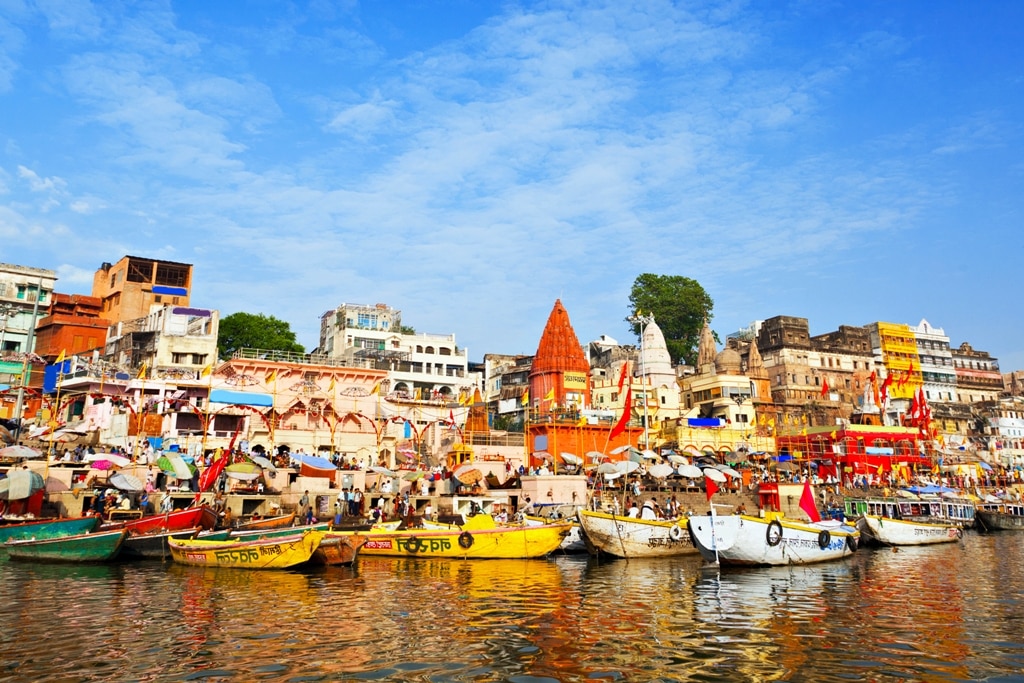 This Independence Day, how about visiting one of the oldest cities of India? Varanasi in Uttar Pradesh is one of the oldest living cities of not just India but the entire world with civilizations dating back to almost 3000 years ago. One of the holiest places in Hinduism, Varanasi is also a very colourful and fascinating place on Earth! Also known as Benaras or Banaras, this city situated on the banks of the holy river Ganga, is considered to be an abode of Lord Shiva. This old and colourful city is home to many prominent Hindu temples, the mesmerizing Ganga Aarti, the world-renowned Banaras Hindu University and the famous Banarasi Saree, one of the finest sarees in India, known for their intricate work and design. From Varanasi, we visit Sarnath – one of the holiest pilgrimage centres for Buddhists and the site where Gautama Buddha delivered his first sermon. This Varanasi tour also takes us to the ancient and historical city of Allahabad! The first thing that comes to mind when you think of Allahabad is Amitabh Bachchan but there is so much more to this city of poets, literature and spirituality. Take a holy dip in the waters of the Triveni Sangam and explore some incredible highlights of the town that is also known as 'Prayag' (place of offerings). Reflect on freedom, history and most importantly get in touch with your spiritual side on the occasion of Independence Day, when you visit Allahabad and Varanasi.
Tour Duration: 3 Nights, 4 Days (3 Nights Varanasi with day excursions to Allahabad, Sarnath and Vindhyachal)
Do Not Miss: Boat Ride at Banaras Ghat, Ganga Aarti, Sarnath, Triveni Sangam, Anand Bhavan Museum, Allahabad Fort, Vindhyavasini Temple, Banarasi Saree Shopping, Kashi Vishwanath Temple, Banaras Hindu University
6.) Hyderabad Ramoji City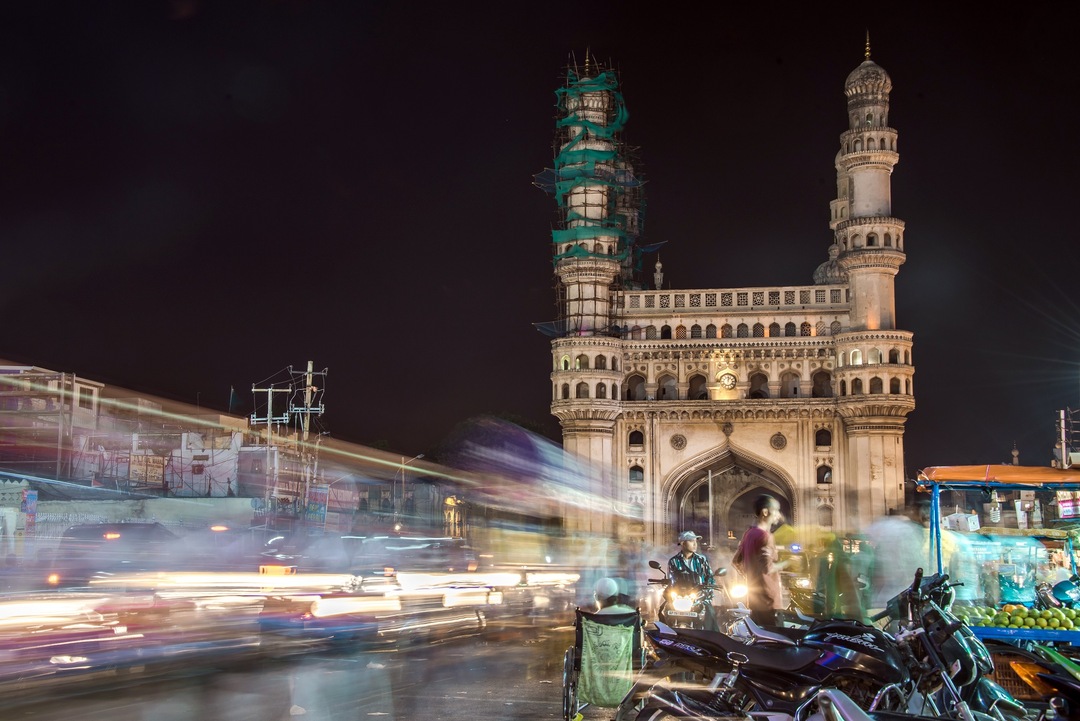 Enriched with eloquent history and rich tradition, Hyderabad is one of the most technologically advanced cities of India! The capital city of Telangana is a paradox of sorts as it presents itself as a Hi-Tech city with world-renowned IT companies, upscale restaurants, glittering malls and teeming high-rises on the one hand and colourful bazaars, sweet shops, ancient historical monuments and impressive forts situated in the Old city quarters, on the other hand. Hyderabad, all in all, is an amazing cornucopia of technology, commerce, fantastic sights, friendly people and regal history. The 'City of Pearls' as it is fondly known can be one of the best escapes for you, on this Independence Day, as you engross yourself in the cultural charm of the city and savour the taste of its tantalizing food delicacies. On this tour, you also get the amazing opportunity to visit Ramoji Film City – world's largest film city spread across 2000 acres of land. Welcome to a world of action, drama, romance and adventure as you encounter various movie sets and experience some amazing natural and artificial attractions. The film city is full of theme parks, recreation activities, adventure activities, amusement parks, food courts and experiences filled with pure entertainment. For a one-of-a-kind trip that will give you nothing but incredible memories, explore Hyderabad and fulfil your dream holiday by visiting the entertaining world of Ramoji Film City.
Tour Duration: 3 Nights, 4 Days (2 Nights Hyderabad, 1 Night Ramoji Film City)
Do Not Miss: Char Minar, Boat Ride at Hussain Sagar Lake, Laser Show at Lumbini Park, Salarjung Museum, Light & Sound Show at Golconda Fort, Ramoji Film City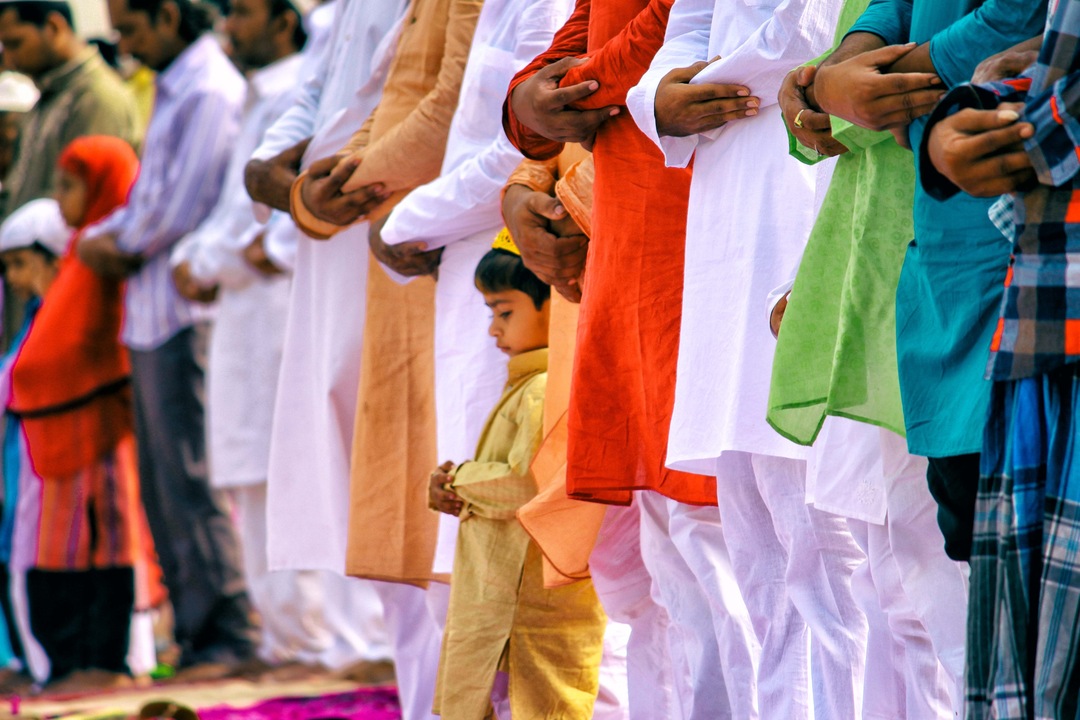 Independence Day is a day to remember and reflect on the freedom struggles of our country! But more importantly, it is about taking initiative and being a part of the society to inspire and create change. India has come a long way ahead but there is still a long way to go! Let's be responsible citizens first and contribute on our part for the progress and development of our nation. And this need not be done on any specific day! You don't have to wait for Independence Day or Republic Day to make a difference. The importance of these 2 days is prime but let's not buy tricolour flags on one day, only to find them lying around everywhere on the very next day! Independence Day is not just about waving paper flags, singing patriotic songs and watching movies such as Border, Swades and Lagaan on TV; it is about making your vote count, helping the ones in need, volunteering for social causes, planting trees, speaking up for change; it is something as small as doing your part in keeping your city clean or something as big as respecting other cultures and making a difference with your good deeds! In the end, it is about being a better person every day, not just for yourself but for the entire world.
Discover our beloved country this 'Independence Day' and who knows, you might just end up discovering yourself!
*Feature Image Courtesy – Partha Dalal Photography