Reading Time:
10
minutes
Cover Photo by Matt Alex
The mesmerising scenic beauty, the serene landscape, and quirky markets make northeast India a great escapade. While all the seven states have a peculiar resemblance, each one is striking in its own way. Moreover, the cultural diversity in these regions is truly impeccable. The interdependence of the seven contiguous states – Arunachal Pradesh, Assam, Meghalaya, Manipur, Mizoram, Nagaland, and Tripura gave origin to the moniker. A famous journalist from Tripura – Jyoti Prasad Saikia, coined the term '7 sisters of India' during a radio talk show in 1972. She also wrote a book called 'The Land of Seven Sisters' later. This is how the sobriquet caught on originally.
With an eclectic range of things to do and places to explore, you can easily plan a trip to northeast and get ready to be spoilt for choices. While you might already know a good few things about the 7 sister states in India, give us a chance to help you look at them through a traveller's eyes:
1. Assam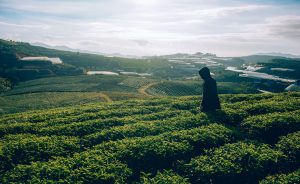 You cannot explore the seven sister states of India unless you cross the state of Assam (at least aerially) if you are travelling from mainland India. Known as Ahom or Tai-Ahom, the people of Assam are extremely hospitable. Their rich heritage and culture provide some interesting insights into their traditions and ethnicities. Do not forget to take a stroll across their well-maintained tea estates and rice fields. Other amazing places that you should not miss out on are (Kamakhya Temple) Guwahati, Majuli (the largest river island in Asia), and Kaziranga National Park (housing the endangered one-horned rhinoceros). You should also try the authentic yet mildly flavoured fish tenga. Also, bhoot jolokhia, one of the hottest chillies in the world is found in Assam. Try at your own risk!
2. Meghalaya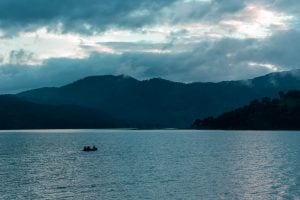 Meghalaya literally translates to the 'abode of clouds'. It is a tiny state that is blessed with lush green pastures and meadows all across, all thanks to the plenty of rain it receives throughout the year. If you are planning a visit to Meghalaya between June and September, you will be able to witness some of the most admirable views of the lofty cliffs, cascading waterfalls, and the dark ancient caves. A trip to the 7 sisters of India is incomplete without the immersive experience of such natural marvels and the stunning view of the orchid gardens. Be sure to visit the alluring India Orchidarium and Botanical Garden in Shillong to admire over 300 species of orchids. Other stunning places that must be a part of your northeast holiday packages are Elephant Falls and Mawjymbuin Cave (Shillong) and Williamnagar (for birdwatching). Also, do not miss out on the stunning and surreal natural root bridges in Cherrapunjee.
3. Arunachal Pradesh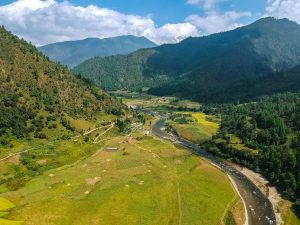 Even though Arunachal Pradesh is the largest state amongst the 7 sisters of India, it is still the least explored one. Because of its virginal eminence, the region is able to host 26 indigenous tribes that reside here peacefully. The sprawling green pastures, densely lush forests, and lofty peaks make for an enthralling spot for nature lovers and backpackers. Other than witnessing some breathtaking views, you should also explore the stunning monasteries here. The Tawang monastery is known to be one of the oldest monasteries in India. It displays the traits and traditions of Tibetan culture. Also, do not forget to pay a visit to the Sela Pass that is known for its frozen lakes and unmapped trails.
4. Tripura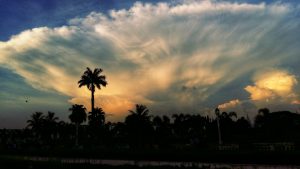 Another fascinating and captivating state – Tripura is the ancient home to the Bodos. The region still sees little tourism and is one of the most secluded places in India. Fascinatingly, all of this adds up to the charm of Tripura and offers you a stunning and immaculate place to explore. Start your sojourn from Agartala and get easy access to all the must-visit destinations in just a couple of days. The Unakoti hill features some incredible huge rock-cut and stone sculptures that date back several centuries. And while you adore these sculptures, do not miss the spectacular sight of water gushing from the sparkling waterfalls near the hill. Next, you can enjoy a peaceful boat ride around Neermahal which is a royal palace built in the middle of a lake. You can also trek with the tribal people in Jampui Hills for a raw experience in one of India's seven sister states.
5. Nagaland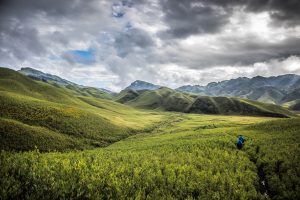 Literally translating to "the land of the great snake", Nagaland is home to the fierce head-hunters. Known for its picturesque landscape, vibrant costumes, zesty cuisines, lovely weather, old-fashioned villages, exciting dance forms, and poetic songs, Nagaland is a place that you must visit at least once in your lifetime. Replete with majestic hills, natural beauty, and stunning valleys, every nook and corner of Nagaland offers a chocolate-box vista. One of the seven sister states of India, Nagaland emanates a magical aura that impresses every tourist. Something that you should not miss out on when in Nagaland is its wildlife safaris in the Intanki Wildlife Sanctuary where you can spot some unique species like Golden Langur, Hoolock Gibbon, and Hornbill. Coming to Nagaland's delectable cuisine, you should go for the traditional Naga Thali that consists of rice, fermented meat, and the local chutney – 'tathu'.
6. Mizoram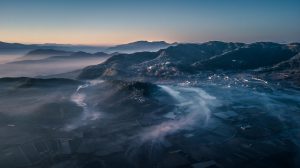 Known as the 'Songbird of India', Mizoram is nothing less than music for your soul. One of the smallest states in India, it is still one of the most popular tourist destinations in the country. This is the place of minimal caste or gender barriers making it great for solo woman travellers. The view from Phawngpui Hills is enchanting. Known as the "hill of gods", it is the highest mountain peak in Mizoram. Hiking and trekking are some of the most sought-after adventure sports here. You can even go mountain biking on Hmuifang Hill and trek along with the pristine and lush forests of Lengteng and Mawmrang. Also, do not forget to savour some lip-smacking street food that is readily available all across Mizoram. You must try bai, a dish made of fresh veggies and pork. Visiting India's seven sisters and not trying out the local delicacies?! You are missing out.
7. Manipur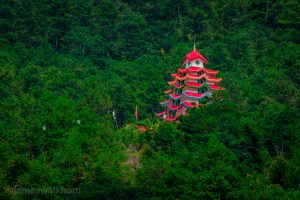 Literally translating to the 'jewel city', Manipur is truly a gem that lives up to its name with unparalleled elan. Covered so densely with lush green forests, sunlight is a luxury here. Manipur offers the rarest of flora and fauna. Known for its exquisite handicrafts, this is a great place for shopaholics. Also, do not forget to pick a few souvenirs. You can come across some of the most authentic designs in Andro which is an ancient Manipuri village known for its pottery and doll exhibitions. Another eccentric spot is the Ima Keithel Women's Market which is one of the largest all-women markets in the world. Right from its scrumptious cuisines to scenic beauty, there are so many reasons to explore Manipur, one of the 7 sister states in India!
There is so much that one can explore in these seven sister states of India. Offering a glimpse of diverse ethnic groups, different religions, festivals, and fascinating landscapes; these places are a must-visit for every avid traveller. Although each state is so different in its own way, their resemblance is undeniable.