Reading Time:
10
minutes
Narrating what the explorer of 7 Continents has to say about one of the most iconic trips of his life!
Ever wondered what it would be like for somebody who traversed through the continents, knowing the lanes of so many cities and experiencing half of our bucket list for multiple times? Sounds like a dream right? While we were compiling the best of the experiences to have and everything you would need to know about one of the most exciting continents of the planet, South America, we thought of something entirely different! We head straight to the expert, oh and this wasn't Google!
We met one of our finest and milestone-achieving tour manager, Mr. Vivek Kochrekar. He has not only completed 7 continents but is among the ones who have lived, experienced and portrayed South America to our enthusiastic guests. Who would know this grandeur continent better than the one who has lived it and made many more people live it? His journeys across the Continent of Superlatives inspired so many others to experience it all, just like he did.
Thereby, we compiled the gist of his journey with the perfect essence of South America, endorsed with exciting memories and first-timer guest reactions to everything they read about brought into reality! So, sit back, read the Q&A session and learn something about this continent as narrated by the expert, because, trust me, he is set to upgrade your bucket list with new dreams of experiences!

---
Challenge: Upgrading your bucket list in 5 Questions! 
---
1. South America is among your top favourite destinations, why?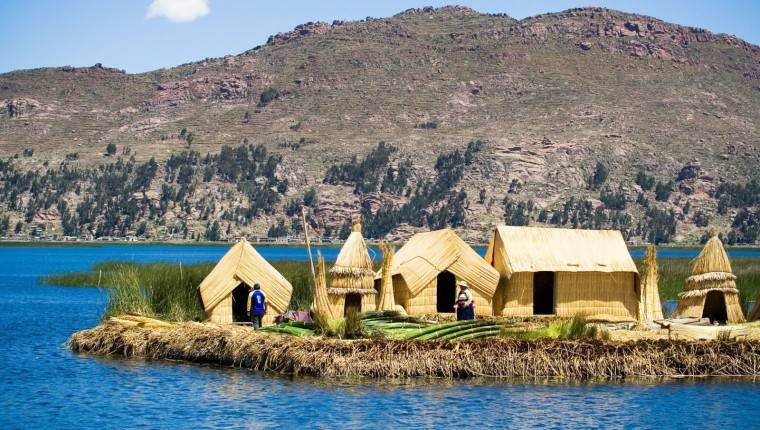 No doubt, even you as writers will go speechless and have no words when you experience 19 days in South America! In South America, every day something new awaits you and there are really rare itineraries where you get new experiences every day! South America…..it is a World in itself, it is a travel buffet!
2. You are the man of details, can you share something unique about this continent?
Search about this fourth largest continent of the world, South America and one of the very first things you read about is 'Continent of Superlatives.' Those fancy words are better experienced because it isn't a hyperbole, I assure you that! Imagine, a journey where you see it all….The world's largest rainforest – the Amazon, the highest-altitude lake in the world – Titicaca, the world's longest mountain range also Second Highest Peak – The Andes, the world's driest desert – Atacama Desert, the world's tallest waterfall – Angel Falls, the world's most spectacular waterfall – Iguassu Falls and the largest river – The Amazon, all in one trip! The experience of the unique culture with Rio Carnival, Tango Show and Raffin show and the exploration of various cities along with the countless unique attributes, just makes this trip beyond the beauty that can fit in a travel guide.
This continent is an amalgamation of Nature + Culture = Experience. That math is real and you experience it here like nowhere else!
3. Best memory with any group that travelled with you?
It has always been a favourite part of my job where I witness somebody encountering their dream. I have seen so many minds being blown by so many natural or even man-made wonders of the world. South America gave me multiple opportunities to witness this. I saw the curious guests in Amazon rainforests, I was excited to show them the most spectacular glacier of their life in Perito Merino Glacier (one of the world's largest active continental glaciers), I witnessed some discovering new levels of enthusiasm in Rio Carnival where they saw in-sync, organised and never-ending exciting parades, oh so many memories! These are our real achievements, you know? Not the number '79' countries, but witnessing and leading people to their perfect dream experiences, we can't count those and they are priceless.
One Specific Memory
Ah, I have one interesting moment with one of the groups which literally tells us 'connect to nature.' So, we know by now that this trip has every experience possible in life, one of them being disconnecting the habits. We were in Amazon jungle, heading towards our much-awaited jungle stay. I personally love this one, because as a nature lover, it brings me closest to nature, every time I am there. So, as I was excited to give my guests the rawest and realistic experience of being in nature's embrace, something bookishly funny happened! Two of the guests from our group, innocently asked while taking their keys to their room, "Wi-Fi password?"
However simpler it may sound, it was so peculiar that it stayed in my mind! I told them, that here they will truly connect only to nature and experience what it feels like being where we actually evolved from! Disconnecting from the usual and experiencing the natural. They were truly mesmerized, not only because the fact hit them with immense happiness, but they seemed to notice the surroundings and the natural presence of the acoustics that they seemed to miss out till that very moment! I think that's why this particular memory stayed with me….it narrates in one incident what South America does to you. We evolve there. And, really, can we be surprised after knowing the history of humans and Amazon? *giggles*
4. South America is full of surprises, did you get lucky to witness something rare?
Yes, once, our guests and I witnessed a glacier fall! Oh, it felt like I was in a National Geographic show! These cameras cannot justify what they witness, even when they try their optimum to show such a phenomenon to us. These phenomena are best witnessed. This guest group and I were definitely lucky to witness that! For me, this was my most favourite glaciers that I have seen in my life and witnessing a glacier fall here….can't be defined in words!
(He says it all with his sparkly eyes! Although he got me curious because he has also been to Antarctica and yet his personal favourite is this one, it has to be something!)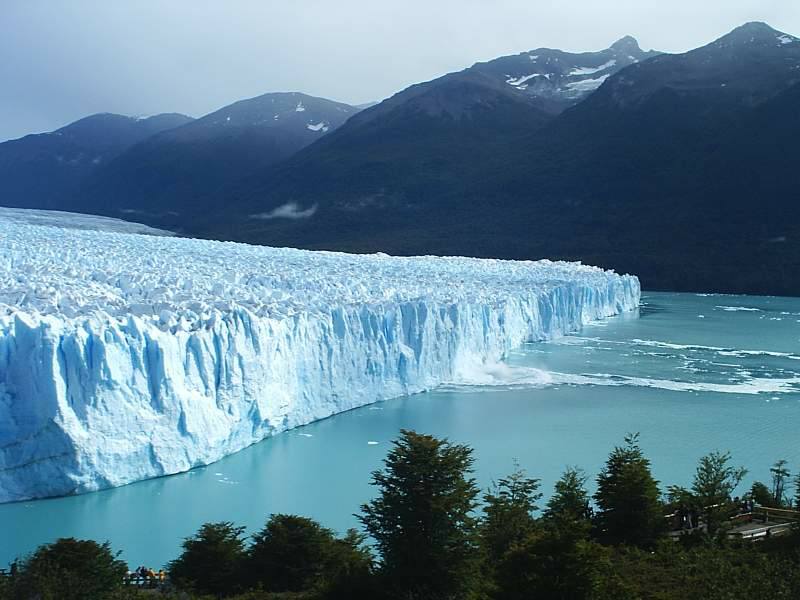 5. One pro tip for the future travellers of South America?
Travel with lighter bags, you will thank me! This is possibly THE most exciting, raw, memorable and life-changing journey of your life and for such journey always remember to go minimalistic. This one tip will help you throughout your travel life!
While in 5 questions he managed to actually make us dream and give an exciting imagery to everything he said, we got more curious and hit him with a quick rapid round! This is a bonus expertise coming in our way!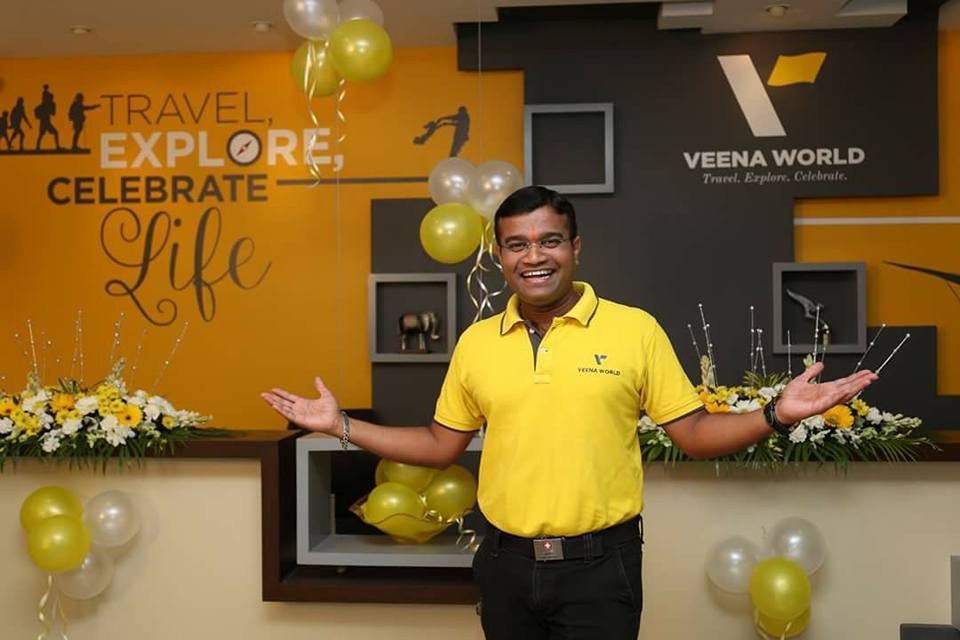 Who's Your Motivation?
My Mom
Your favourite city in the world?
Mumbai
Your 3 favourite cuisines?
Indian, Chinese and Italian
Languages that you picked up on your journeys?
English, Thai, Malay, Italian, German, Spanish, Hindi and Gujarati.
What was your craziest moment?
Bungee Jumping!
From reading about South America in our school books to glancing on itineraries, the continent never was explained any better. It seemed like we walked through Mr. Vivek's memory lane, wanting to experience it all personally! This destination of variety has so much more for everyone. It got me thinking, how we as humans connect so deeply to the destinations that are so raw. It is rooted within us, the urge of discovery, exploration and connection. All of which, are a part of the South American expedition! We were about to leave with our dreamy eyes, still startled with South America's beauty, when Mr. Vivek said, "Everyone should prepare for South America. You have to do it someday, it is indeed a journey of a lifetime!"
So, are you prepared for your journey of a lifetime?