Reading Time:
3
minutes
---
Every Valentine's
---
Valentine's is around the corner & everyone is searching for something absolutely special for their partners. While all the ideas of gifts and flowers have become all cliché, finding something that will really stand out, is one task! Of course, you're bound to think the struggle is real, but here is something that will stand out as one of kind gesture for your loved one. How about a perfectly private getaway in an island full of personalised luxury? The idea that has stayed on your mind for so long, can be a reality now! And, what more? You can save while you set for your personalized luxury. For how long you will just dream while you scroll through the picture perfect island photos? This year is all about making things happen! So, let us look into your luxurious paradise that you definitely need to experience this Valentine's!
---
Finally Taking that Trip
---
JA Manafaru is beautifully set on the Island of Maldives. It is truly no ordinary escape! Floating on the ocean with so much peace that it gives you a clear picture of the kind of relaxation you can expect from it. Experience the wonders of Mother Nature at her best. Choose your pick! Because the range of options is wide! Remember the beachfront or water living you always seek? Here's the chance! Each of the 84 villas and suites at JA Manafaru has been designed to complement the natural setting of the island. Villas with infinity pools themed with sunrise or sunset, Royal Suites or Beach Suites, choose the luxury that you dream of. Investing your money and time on this special occasion and in this special luxury escape will come with so many benefits! A quick see through is as follows: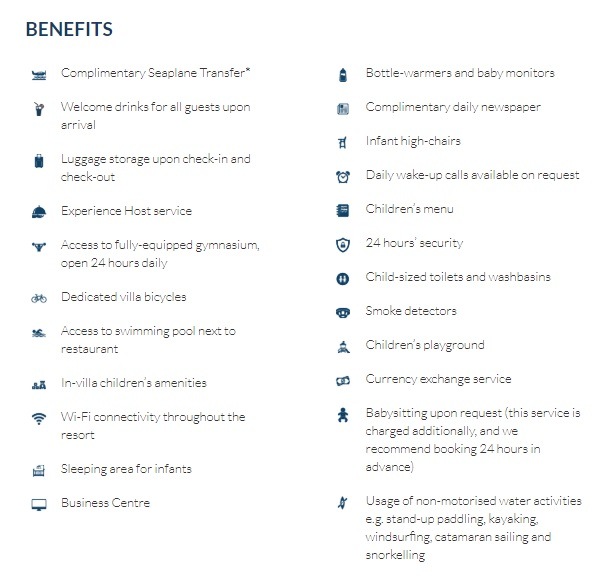 ---
What it Feel Like to Live the Pictures 
---
Are you wondering what does it really feel like to be in the paradise of JA Manafaru? We'll give you a ride through their picture perfect & experience perfect luxury. Picture yourself and your partner and then decide what can be better this Valentine's, if not this!
This slideshow requires JavaScript.
---
Must-Have Experience of 2019 Valentine's
---
Your heart must already be melting with the stunning photos. Above all, if you did picture yourself and your better half there, you are almost convinced that this sounds perfect. But, did you know? You can save for booking this romantic getaway? Also get some complimentary services? How about getting a chance to enjoy complimentary seaplane transfer? Or how about a chance to enjoy the benefits of complimentary Snorkelling equipment and non-motorized water sports? How about a special dining experience? How about the trip to be based on the idea of romanticism? Ideas are endless, and options are many! Get a chance to have it all! What truly matters is what you want to experience this Valentine's with your loved one? Moreover, get an additional 5% discount for booking this month! After all, it's the January Offer Month! Aren't you already feeling pampered with so much to live, experience and celebrate, in the name of Love? Stand out of the crowd, take that trip you always wanted and live every experience that you've been delaying for a while now.
This slideshow requires JavaScript.
"It's time, time for experiencing everything you dream of. It's time for gifting what you truly want! Above all, this Valentine's, there's a reason to celebrate love like it's meant to be!"