Reading Time:
8
minutes
She believed she could, so she did!
Sonali is a yogini, a writer, a health coach, a traveller and an amazing human being. I met her when I lived in Delhi for some time and we bonded because we both were writers and I owe her for bringing me close to spirituality. The best trip I did with her was to Rishikesh. I fell in love with the place for the simple fact that we could live so wildly there. Camped by the river Ganga, under the full moon when the sky was covered with a blanket of stars. In spite of the scorching March heat, we slept so peacefully that night. No fear of theft, no fear of the wild, no fear of humans; only the sound of the gushing river and the sweet wind blow. That's what travelling does to you, it brings you close to other people and closer to your own self.
So some time ago, when Sonali planned a trip to Bali with few of her friends, something happened. Now we all have had a difficult time planning that one Goa trip which would always get cancelled, imagine an international one! So what happens when you really want to travel to a certain place but your gang backs out? You go anyway! That's exactly what Sonali did and I cannot be prouder listening to her story.
Here's her first-hand narration….read on!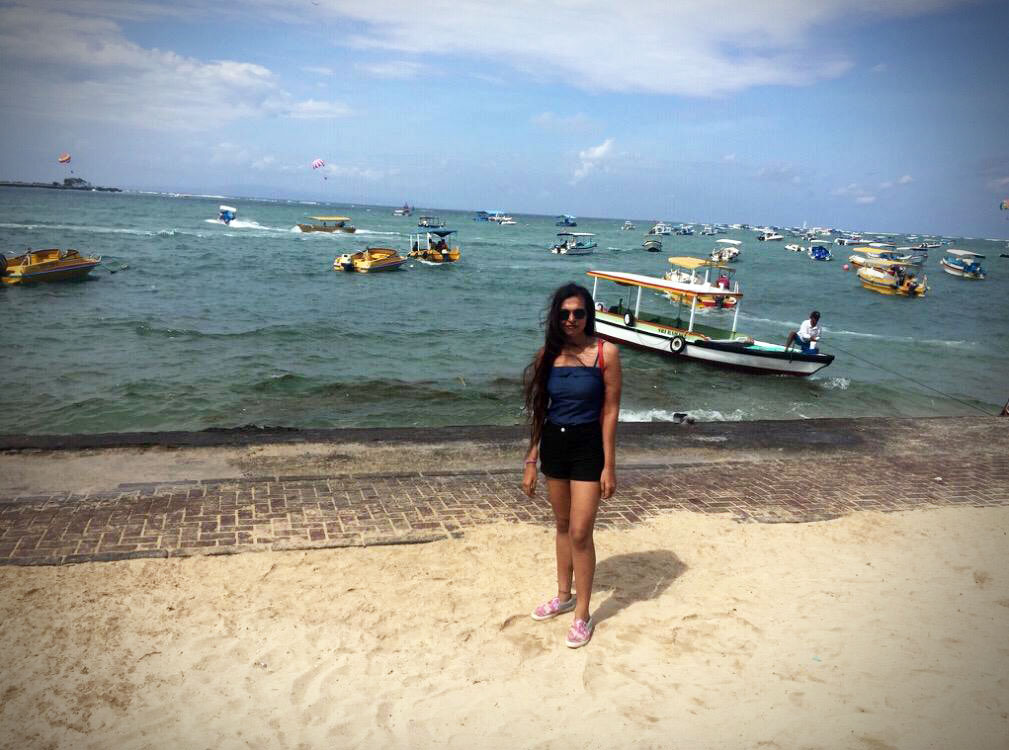 1. Tell me a bit more about yourself
I am a writer, an integrative nutrition health coach, a registered yoga teacher and a traveller. I worked as a full-time content writer until few years ago before I gave in completely to my calling. I believe there is so much more to our lives than the mundane, this after lots of travelling and meeting people while on the road. My experiences from my travels gave me a higher perspective of life and finally I quit my full-time job and now started my own wellness brand where I aim to bring people closer to real food choices, blooming lifestyle, optimum weight, and maintain mental well-being with lots of happy travelling to keep the endorphins always high.
2. What made you travel solo for the first time?

Travelling solo was a bit risky and a scary thought. Initially I was planning to go to Bali with a few friends. But that didn't work out and I did not want to miss it. So I decided to go solo and that was one of the best decisions I took.
3. What were the things people said to you when they got to know of your solo plans?
People were very encouraging about it. They were very supportive and quite thrilled that I am travelling solo. Not many people knew about it but whoever did, were very excited and they were bucking me up. Since I was initially a bit nervous, they gave me a lot of support and encouragement.
4. What's the best thing about solo travelling as a woman?
Not just a woman, but for anybody travelling solo, there is a freedom of choice. It's like you are not dependent on anyone else, you are free to take your own decisions. But as a woman, you do get a lot of advantages to be honest because people are always willing to help you. I know it is a little not so nice thing, as in general people should be willing to help anyone in need but as a woman you do get these advantages.
5. Where all have you solo travelled?
Bali was my highlight and then a couple of times to Rishikesh alone for the yoga festival. I did end up meeting many people and that's one of the best things about solo as you are open to meeting newer people and experiencing newer things.
6. Tell us an unforgettable experience
There are many of them but the best one was scuba diving. I'm not afraid of water but going under water is kind of scary. But was also very excited! I did my open waters diver's certification in Bali and could see life from a very different perspective while overcoming the fear of going under water. I was one of those students who would not listen to the instructor because she was so excited and distracted by the marine life around her.
I was constantly swaying away and he had to call me back and ask me to be with the group. It's because the experience thrilled me and I was finding it difficult to stay with the group. That was the best experience of my solo travels, as that's when you truly realize that you do not need anyone and experiencing life in so many different forms can come to you in a very random way.
7. Do you have a message for other women who are aspiring to travel solo?
I would say that the fear is real, guys! You want to go solo but you will have many questions in your mind like whether people would talk to you or you will be able to manage things all by yourself. These insecurities are real and you do face them sometimes but travelling solo is an experience in itself. It's a blissful experience and frees you.

Freedom in a generic sense, because freedom comes with lots of responsibilities and you will have your times when you will get in trouble but you will also get out of it. When I travelled solo, I met many people who were doing it solo themselves, and not one said they weren't having a ball. Take the plunge and just do it!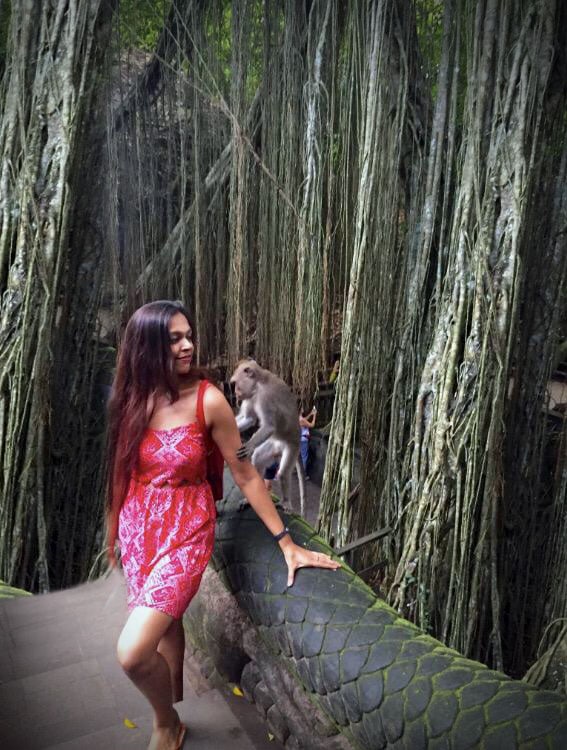 What's your take on Sonali's story? Let me know in comments below.

Until then, plan a trip for yourself girls because you know that Goa trip isn't happening!