Reading Time:
10
minutes
Travel is never a matter of money, but of courage
What happens when you are put into a completely different place than what you are used to? From the coast to the frozen mountains…this is Henrietta's story, a Mumbai girl who achieved her dream of trekking to the frozen waterfall and walked over the frozen Zanskar River completing the Chadar Trek at – 45 °.
Read here entire story here and see what inspired her to do it.
1. How many treks have gone for so far?
I've done Harishchandragad, Baramati, Sandhan Valley and Chadar Trek.
2. What motivated you to do the Chadar Trek?
I am a nature lover and to see nature in its purest form was motivation enough for me to do this trek. Also, I love challenges and Chadar being one of the most challenging treks, it had to be on my bucket list.
3. What did others say about your decision to do this trek?
Everybody told me it's a very difficult trek, the oxygen is low, and for someone like me who is used to Mumbai whether, the weather there is going to be challenging. My friends and family was against me going as for they feared I may fall sick or something might go wrong. But I was firm on my decision. My mind said I can do this and I went ahead with my journey.

4. Tell us the story of your courageous Chadar Trek
So I took a flight from Mumbai to Delhi and then Delhi to Leh. When I landed, the temperature was -2. I met other people of the trekking group there who had come from different parts of the country.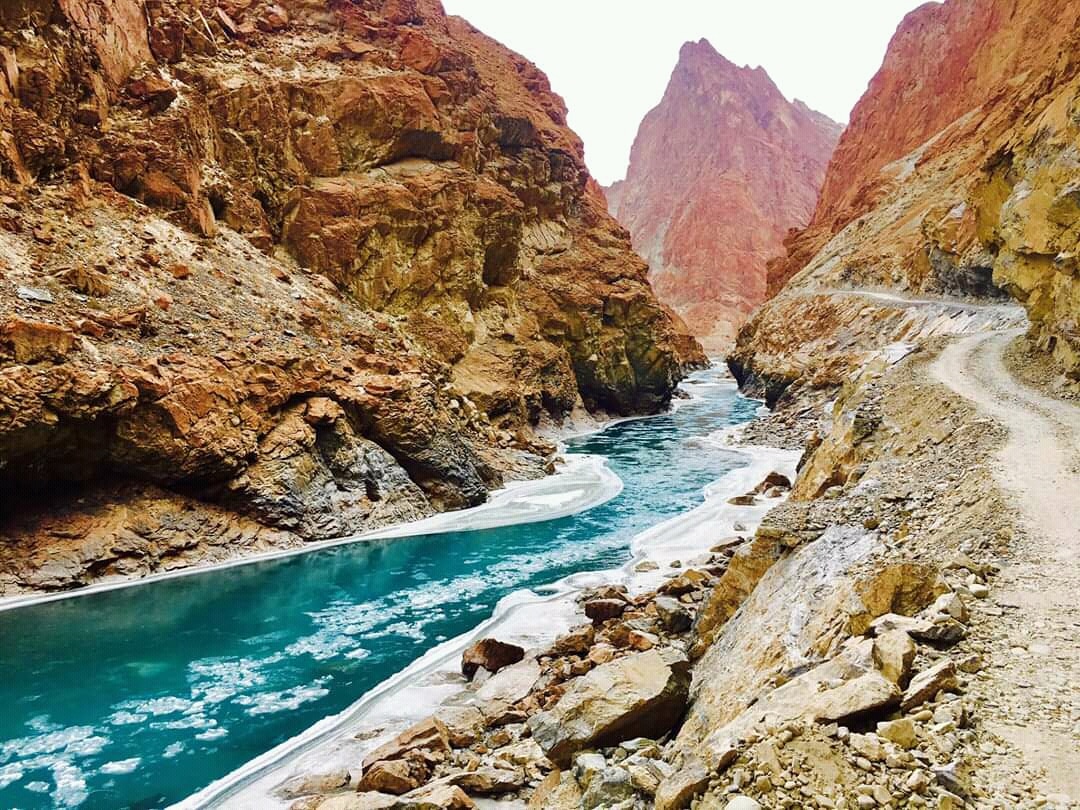 We started the next morning, it took us 2 to 3 hours to reach the base camp of Chadar. As we went further, the roads kept getting narrower. When we reached the base and started to trek, the first step on the ice layer took my breath away! It's a very different experience to walk on the river which was turned into a thick ice sheet, which is Chadar. We walked for about 5 to 6 kilometres and set the camp (tent) at around 5 pm at Nerak. Slowly the temperature started dropping and it was -10, gradually it dropped to -15. In Mumbai, it hardly reaches 15 degrees during winter. So yeah, a totally opposite weather to experience.
Our guide set the fire and it felt so good. We relaxed, talked, and enjoyed the food amidst this marvellous magic of nature. By the time we went to our tent, the temperature dropped to -30 to -35. I quickly slipped inside my sleeping bag and fell asleep in the middle of nowhere in this magical valley.
On the 3rd day I fell quite a lot of times as the way was slimy. We somehow managed by taking small steps. The river was fully frozen and we were walking in the middle of the river on ice!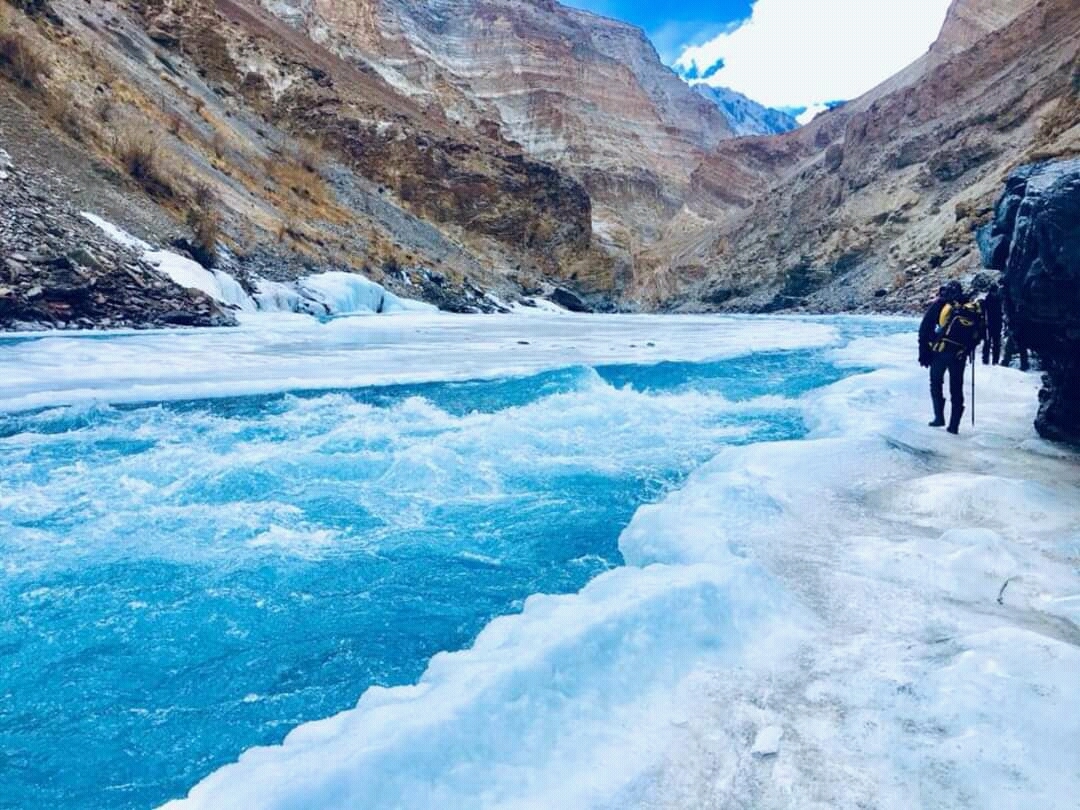 When we reached the 3rd camp, it started to snow and that was one of the wow moments of this trek. Initially, we were excited to see the snowfall, we were enjoying a lot but it turned a bit rough later and we somehow managed to put our tents. Later it became even more challenging for us when our tent started to become heavy and wet from the inside. This night was a sleepless one!
5th day was quite shocking as the ice layer of the river melted and we were only 5 kilometers away from the last point, which is the frozen waterfall. But because the ice melted there was no way to walk. The flow of the river was heavy and deep. Finally, our guide took us through the mountains. We walked from one mountain to another and finally we reached the frozen waterfall.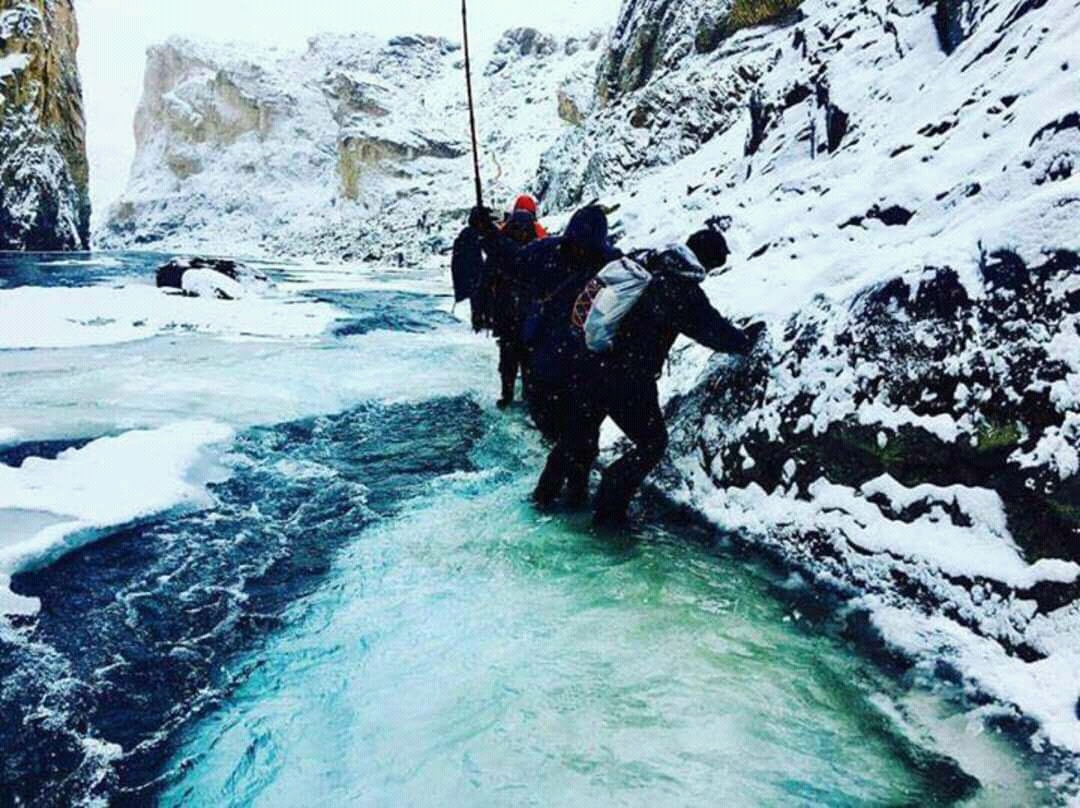 After looking at the beautiful waterfall, I completely forgot how much I struggled to reach to this place. I was just speechless, my dream had come true! Something that I had been dreaming of for a long time, was right in front of my eyes. Maybe that's how you feel when you live your dream.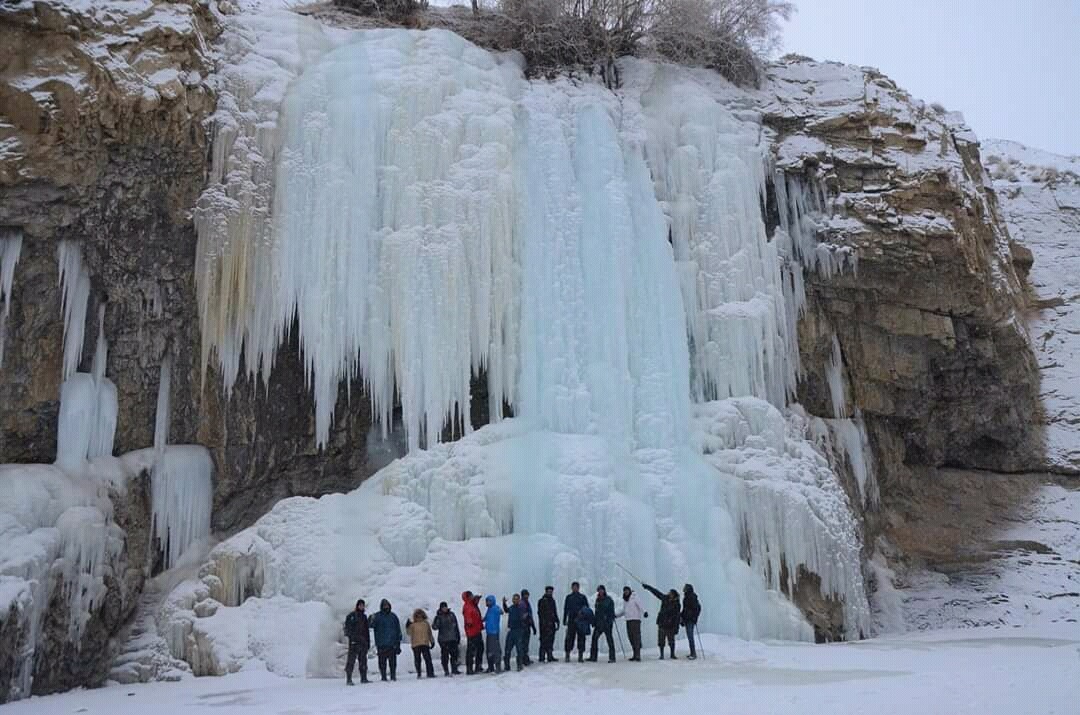 On our trek back, we were so exhausted and the snowfall had not stopped which made it difficult for us to walk. The climate turned bad and now we had to walk on the broken and melted ice over the river. At that time, I thought I might quit but my group motivated me and helped me overcome the thought. We covered 20 kilometers in one day because of the bad weather. We all decided to walk as much as we could. Finally, we placed our tent after tiring ourselves out, had our food and went to sleep in the wet tent. We were extremely exhausted and somehow fell asleep.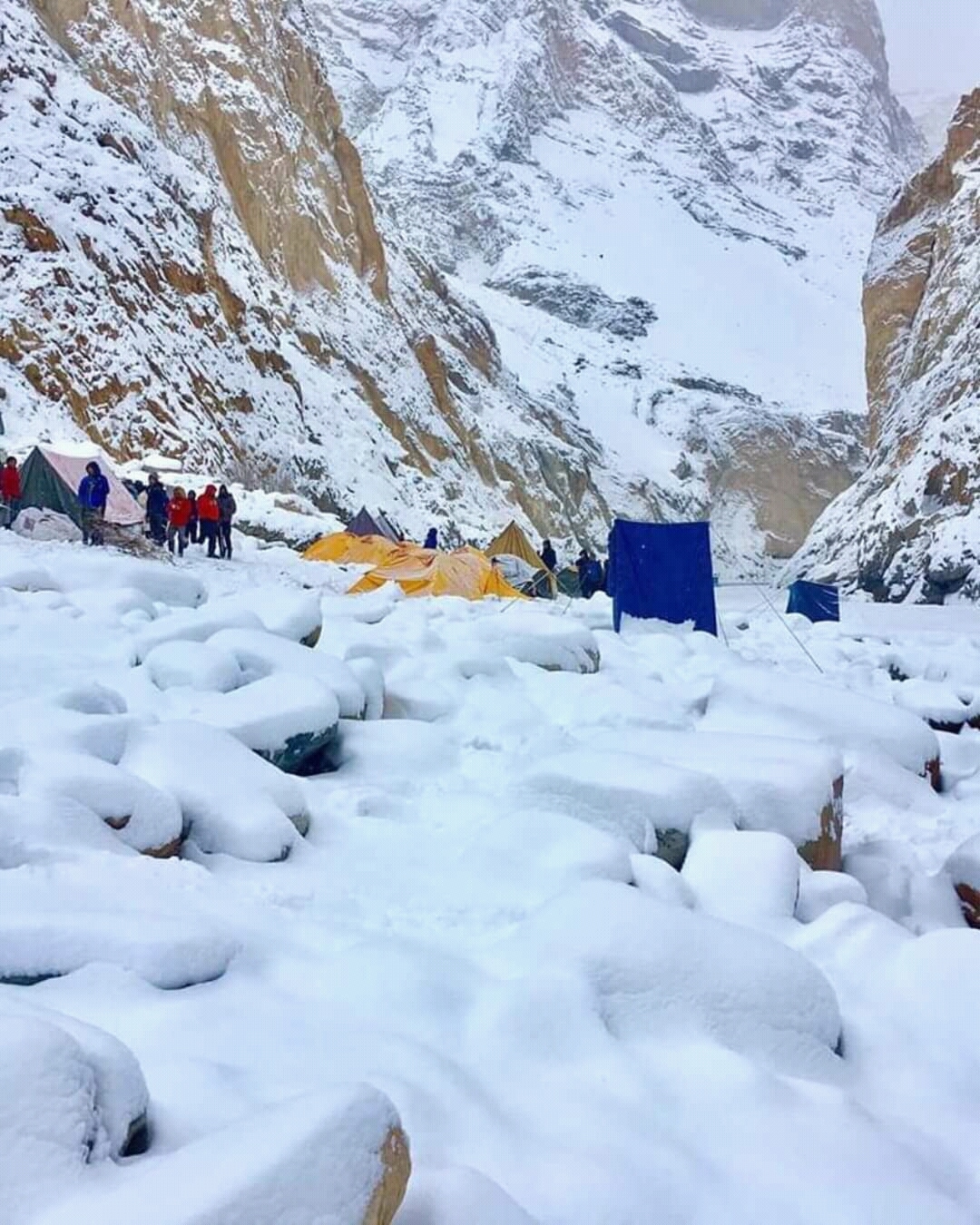 The next day it hadn't stopped snowing. We started walking again and had to cover more 25 kilometers in a day to reach the base camp as soon as possible. Bad luck, it started to snow again, this time very heavy. We covered 17 to 20 kilometers and reached the base camp and by this time the weather got worse and the temperature was now -35 to -40. Our tents and sleeping bags were drenched completely, the tents started to leak and we sat inside for 2 to 3 hours. Finally, we were unable to bear the cold, so we requested our guide to let us in the kitchen tent to keep ourselves warm. That night was a sleepless night. Next morning we were happy that finally we had to walk only 5 kilometers more and after that our bus would pick us up to take us to the hotel. But there comes another tragedy! Due to heavy snowfall, there was a landslide and because of that our bus couldn't come. And now, we had to walk again for another 25 to 30 kilometers. We started to walk again tirelessly with a hope that this time we will reach sooner.
While we were walking, we heard a sound, like something was falling. To my horror, it was a landslide! I could hear the loud roar of snow and the land sliding towards us. We ran! Ran as much as we could to save our lives. When it was all done, we stared at each other for a few minutes amazed that we made it out alive. At Chadar, it is really a situation of life and death. I witnessed it that day!
We started walking again and finally reached the military camp where the bus was waiting to pick us up. We were the last group to reach the point at frozen waterfall as other groups had to return due bad weather conditions. Finally, when we reached hotel, there was a sigh of relief on everyone's face. We relaxed, had a delicious meal of piping hot chicken curry with rice. After this great tragedy and struggle, we were given a certificate for completing one of the riskiest and challenging treks in our country.
5. One message for women travellers?

All the things in the world are difficult to achieve, very challenging also, but not IMPOSSIBLE. If I can do it, then you can too.

Being a women, I was not afraid of any challenge that came my way and faced it. But the only thing that kept me going was my strength and confidence.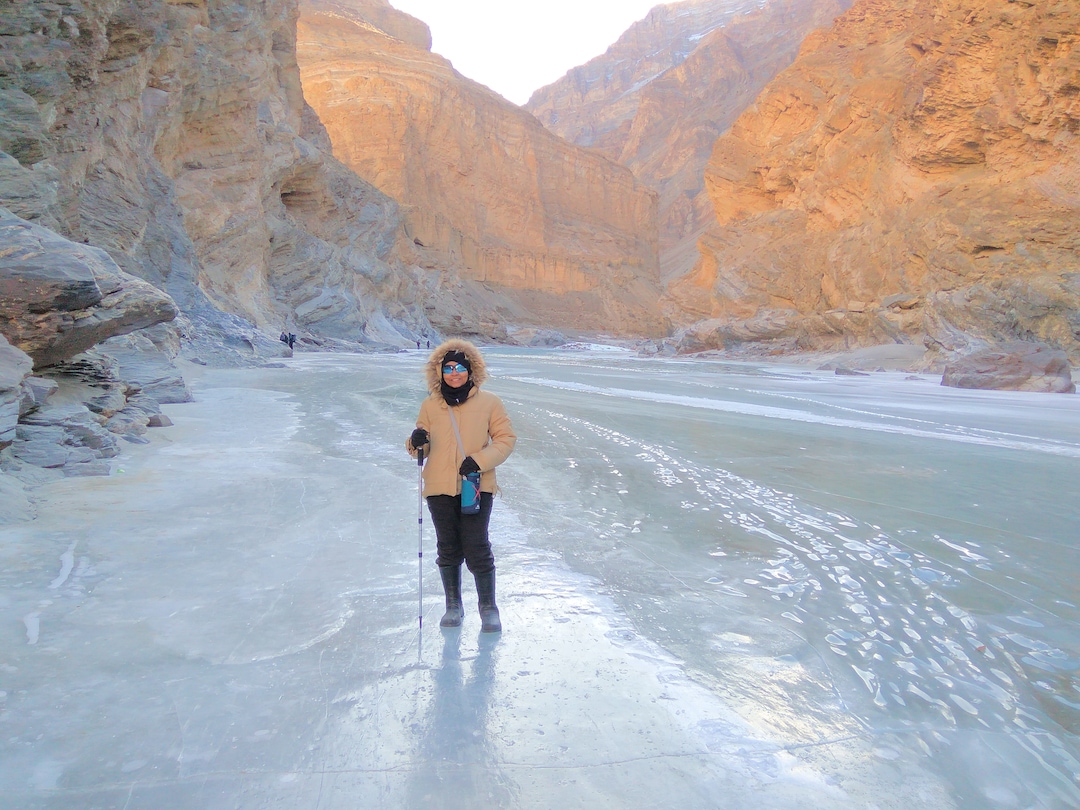 Has her story inspired you? Did this give you goosebumps? Let's discuss in comments below!

Also, never forget that impossible is nothing!