Reading Time:
12
minutes
Our world is full of vibrant surprises, natural wonders and man-made marvels! With 195 countries, both big and small, each one is a magnificent miracle unto itself. It is easy to imagine countries such as USA, Russia, Australia, China and even India to have an elaborate governing system given their huge area and thriving population. But, do you know there are some small countries of the world that are as tiny as a square kilometre in area and yet manage to have their own government, culture, traditions, food specialities and a flourishing local population? The landmass of these countries is sometimes surrounded by a whole other country but that doesn't stop them from having a unique and distinct identity of their own in this big huge world!
Having said that, we present you 5 of the smallest countries which stand out in spite of their surprisingly small size. These are the 'Chota Packet Bada Dhamaka' countries of the world and the destinations we (Veena World) are proud to have on our travel repertoire too!
1.) Vatican City – 0.44 sq. km. 
Occupying a mere 110 acres of land and a home to about 1000 citizens is the world's smallest country, Vatican City. Also the holiest city for Christians around the world, this small beauty is an exemplary creation of the Renaissance and of Baroque Art. Designed by the greatest artists in the world like Michelangelo, Leonardo da Vinci, Raphael, Caravaggio, and Bernini, this beautiful city boasts of marvellous artworks and architecture. It came into existence in 1929 when the Italian Government signed the Lateran Pact which allowed the Vatican City to exist as an independent, sovereign state.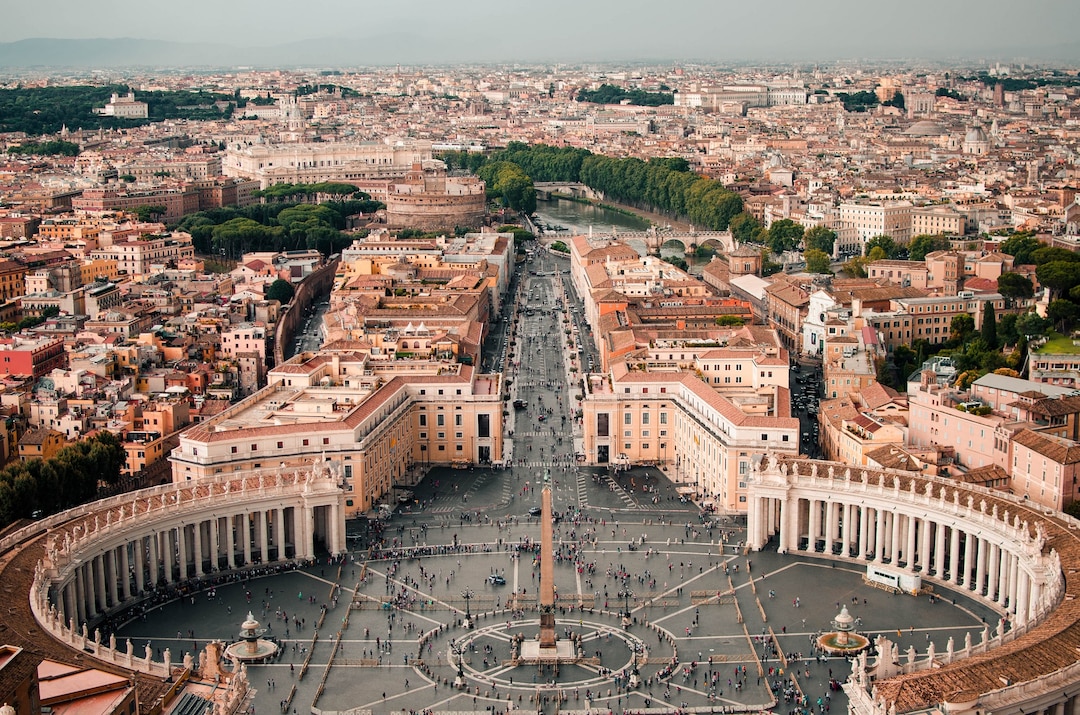 When to visit:
If you are not a fan of crowds and want to see things at your own pace, November to March is the best time to visit Vatican City. Typically, the low season, the Vatican City sees a low influx of tourists during these months, except for Christmas and New Year.
What to see / Things to do:
St. Peter's Basilica, The Sistine Chapel, St. Peter's Square, The Vatican Museums, The Pinacoteca Vaticana, Carriage Pavilion and Raphael's Transfiguration are not to be missed. You will be awe-struck at the beauty of these paintings and architecture!
The saying "Good things come in small packages" is true for Vatican City as it unveils to the world, the marvellous work of art and architecture!
2.) Monaco – 2 sq. km. 
Bordered by France on three sides and the Mediterranean Sea on the fourth, lies the second smallest country in the world, Monaco. Monaco is spread across 499 acres and to put in context is roughly the size of New York's Central Park. With azure blue waters, the shoreline of Monaco is a sight to behold. Monaco is also famous for the Monte Carlo Casino and Grand Prix motor racing. Monaco is a charming little country with the best of scenic views and tall, grand structures towering this tiny country!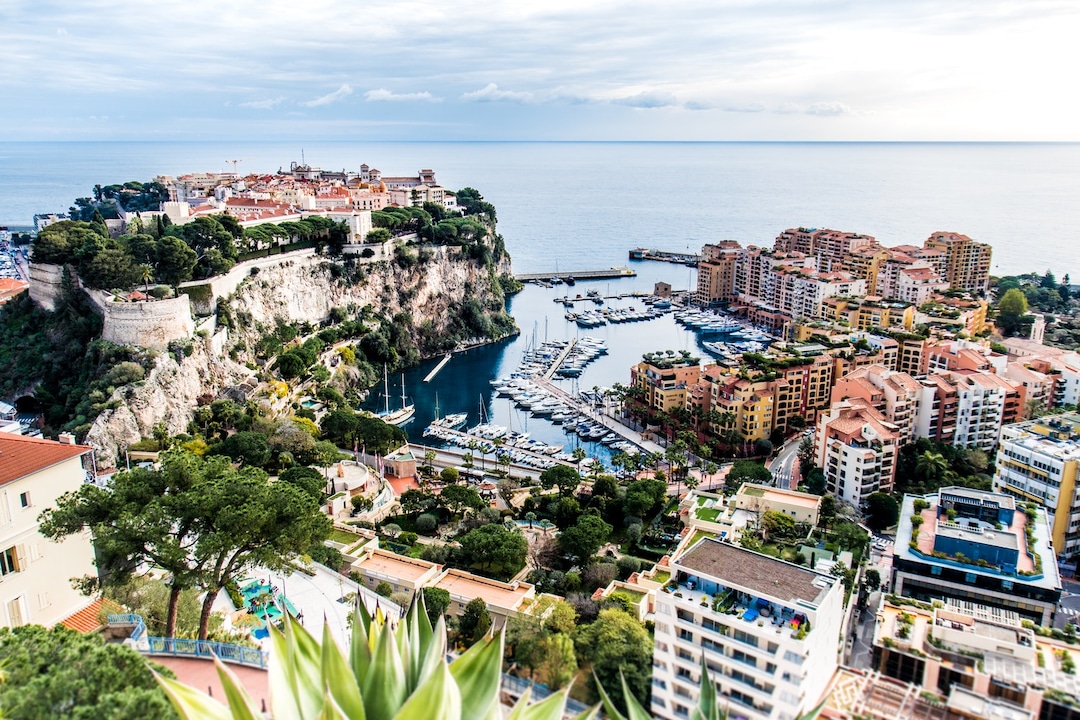 When to visit:
The months from February to April see a low wave of tourists descending in the city. The weather is pleasant as well. Plan well before the Grand Prix to avoid crowds. The months from April to September falls in the 'high season' bracket with a huge wave of tourists coming to see the Grand Prix as the weather is also quite warm to enjoy the Mediterranean Sea!
What to see / Things to do:
The Oceanographic Museum of Monaco, Monte Carlo Casino, Prince's Palace, Monaco Cathedral, Exotic Garden, and the Museum of Antique Automobiles are the beautiful must-visit places in Monaco.
A place famous for its richness and grandeur, Monaco, even though is a small country, is one of the most beautiful places in the world to enjoy and relax.
3.) Liechtenstein – 160 sq. km. 
With a population of only 37,000 people and spread across an area of a mere 160 sq. km is the beautiful Alpine state of Liechtenstein. Officially known as the Principality of Liechtenstein, this little town is nestled between Austria and Switzerland. With scenic views and quaint attractions, Liechtenstein makes up in marvellous sights, for what it lacks in its small area. Dotted with castles and museums and covered in Alpine forests, this pretty little country offers you vivid experiences, rich history and culture along with impressive sights to marvel at.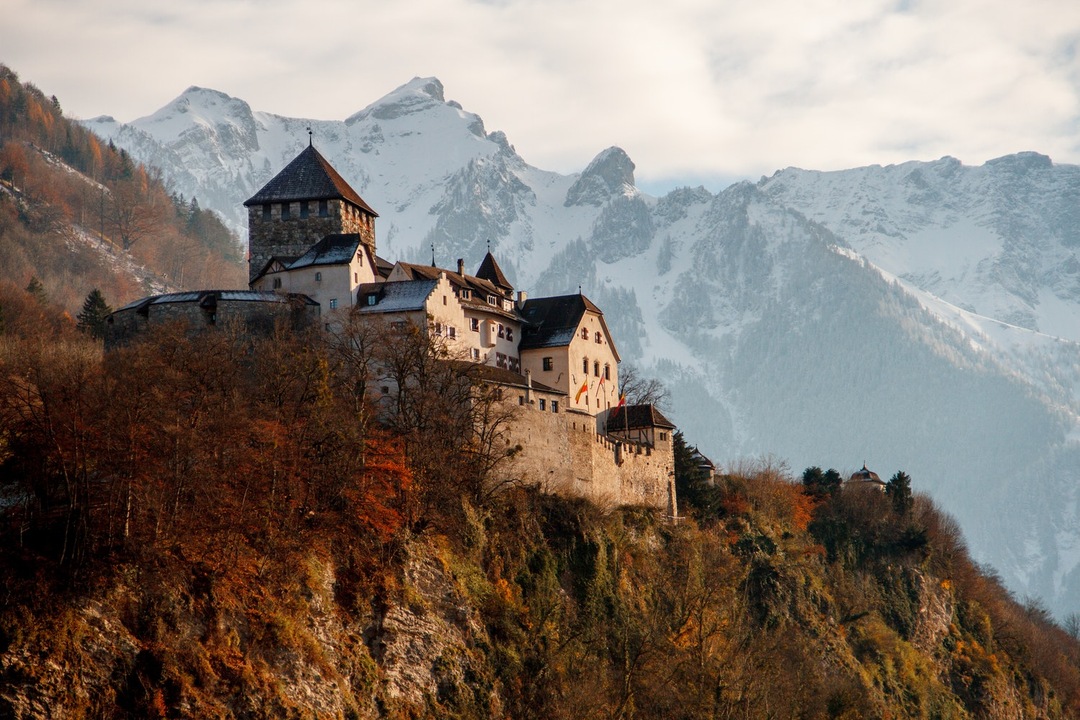 When to visit:
The best time to visit Liechtenstein is between the months of April and October. With pleasant weather and beautiful views, your trip to Liechtenstein will be nothing less than a paradise!
What to see / Things to do:
You will be surprised with the variety of activities to do and sightseeing points that Liechtenstein has on its platter. Places like Vaduz Castle, Hofkellerei, Kunstmuseum, Gutenberg Castle, and the Liechtenstein National Museum are not to be missed. You can also enjoy activities like skiing, snowboarding and ice skating in winter, hiking, and mountain climbing in the summer!
Liechtenstein is a paradise for all sorts of travellers and welcomes you with open arms, offering you memories to cherish and enjoy in your lifetime.
4.) Maldives – 300 sq. km. 
Blessed with incredible beauty, stunning views, exotic islands, shimmering turquoise waters, spectacular reefs and a variety of waters sports is the Maldives. An island country and a tropical heaven on earth, Maldives is one of the top beach destinations and a honeymooner's paradise. Spread across 293 sq km, this beautiful wonderland offers visitors a variety of experiences and memories to cherish for a lifetime.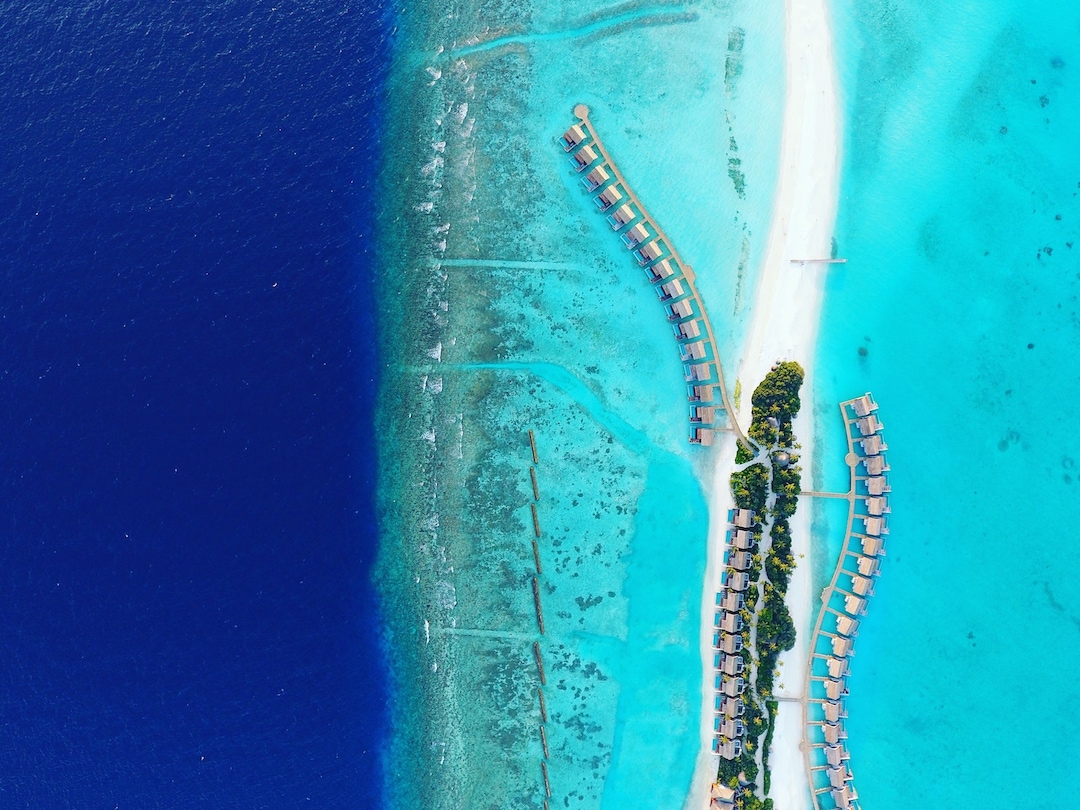 When to visit:
December to April is considered to be the best time to visit the Maldives. With dry weather, visitors can enjoy sun-kissed beaches and striking views coupled with thrilling water sports.
May-August are the monsoon months in the Maldives and are considered to be the off-season. If you prefer less crowd, and beautiful views all to yourself, this is the time to visit the Maldives. Make sure you carry an umbrella as the season is wet all the time. You will also get discounts on the best resorts and the sea will be teeming with marine life, making it the best time for surfers and divers.
What to see / Things to do:
A paradise with the best of beaches, marine life and water sports, Maldives has a lot of places to visit and activities to enjoy! Malé, Banana Reef, Fihalhohi Island, HP Reef and Maafushi are some of the places that you shouldn't miss while on your trip to the Maldives. While the island country is one of the best places to relax and spend some of the most romantic time with your loved one, it also offers you some of the best water sports and experiences like diving, snorkelling, surfing, stand up paddle boating, submarine ride and windsurfing. You can also enjoy a romantic dinner along the seaside or better dine in an underwater restaurant with the best views of the marine life and enjoy a rejuvenating massage to take away all the stress in your mind and body and relax completely.
Maldives is always a good idea, and its list of activities and sightseeing points just affirm the sentence. So when are you packing your bag and wandering off to the heaven on earth called the Maldives!
5.) Seychelles – 459 sq. km. 
A beautiful paradise and a haven for honeymoon couples, Seychelles lies in the Indian Ocean. With jaw-dropping views and myriad places to see with the best of water sports, Seychelles is a complete package for a beautiful holiday. An archipelago of 115 islands, Seychelles is home to numerous beaches, coral reefs, nature reserves and diverse wildlife.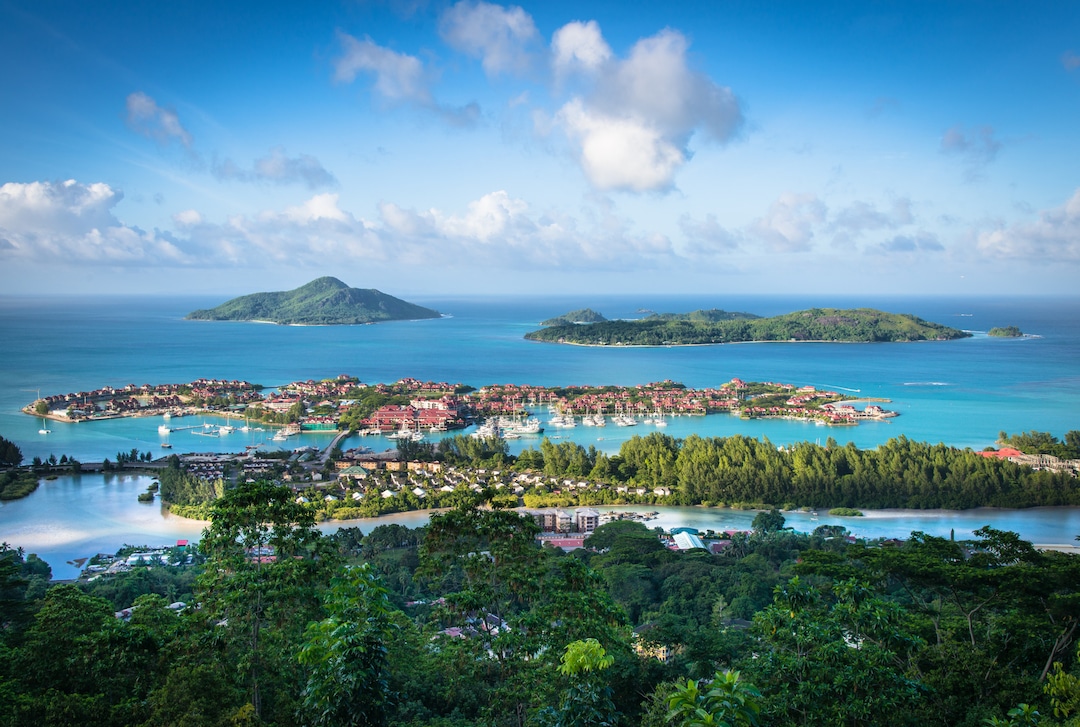 When to visit:
With a warm, tropical climate all year round, Seychelles can be visited any-time. Brisk winds blow from October to March while the months from May to September are colder and windier. You can plan your trip according to the activities you want to do. There are certain months when you can undertake activities like bird-watching, diving, fishing, hiking and surfing but snorkelling and sailing can be done all year round!
What to see / Things to do:
Seychelles is a treasure trove of pristine beaches, lush tropical rainforests and a diversity of flora and fauna. It is also home to two UNESCO World Heritage Site. Mahe Island, Praslin Island, Bird Island, Cousine Island are the must-visit islands in Seychelles. With pristine white sand beaches like Anse Lazio, Anse Georgette, Anse Source D'Argent, and Beau Vallon Beach, words will fall short to describe your holiday experience in Seychelles. UNESCO World Heritage Sites like Aldabra Island and Vallée de Mai National Park boast of exotic flora and fauna and is are a sight to behold!
Seychelles is a heavenly paradise for all the travellers looking for a getaway from the city life and wanting to relax and unwind!
These countries may be the smallest in the world but they offer a panorama of experiences that rival even some of the biggest countries in the world. After all, size matters but your way of perception matters even more. The country may be small but it might just end up giving you the maximum amount of satisfaction, happiness and ever-lasting memories. So, explore these little wonders and discover the many surprises of this big huge world!
*Co-Authored by – Rasika Wakankar