Reading Time:
8
minutes
Sweden has a lot to offer to tourists, be it their mesmerizing lakes, vibrant cities, contemporary towns, or snowy mountains. Visiting this Scandinavian country is an absolute delight for nature lovers and one of the main reasons why they can't get enough of it. There is a plethora of lakes and 29 national parks here which make it a paradise for campers and hikers. Other than that, Sweden is the most successful land that breeds music for audiophiles. It has also been the host of large-scale music festivals for many years. In addition to all these experiences, there are some wonderful places to visit in Sweden; these architectural marvels will leave you speechless. Gamla Stan and Stockholm's Old Town are some of the best medieval architectural delights here. As far as the cuisine is concerned, here are some of the must-try dishes: köttbullar, gravlax, Knäckebröd, Smörgstrta, and Kräftor.
Sounds like an enticing destination to visit? You bet! But before anything else, let's understand more about Sweden's visa process.
Documents Required for Sweden Visas: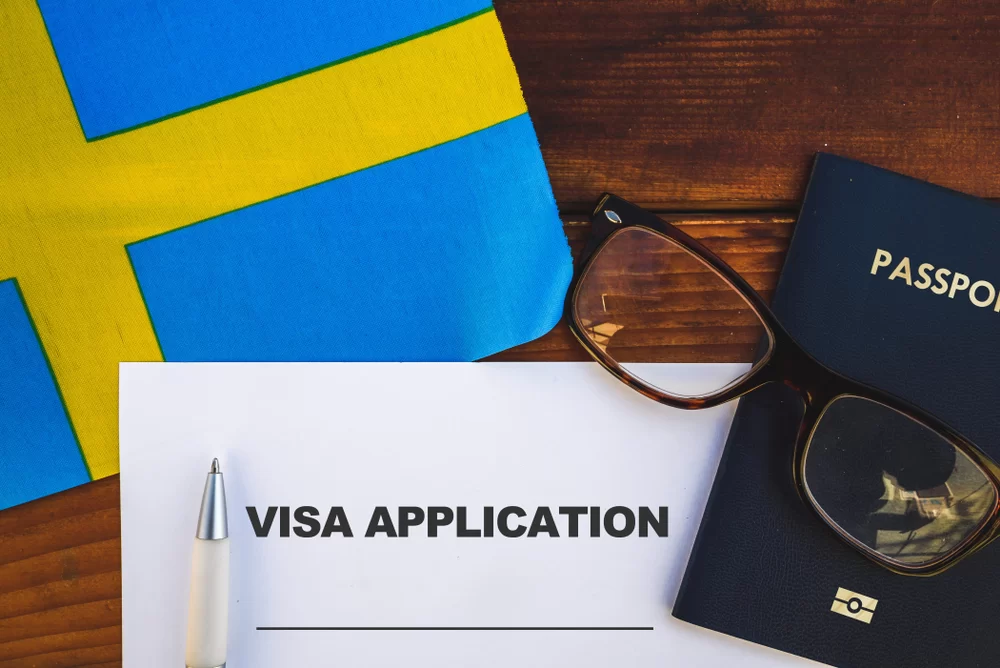 You can apply for a visa to Sweden based on your time and purpose of visiting this Scandinavian country as they do not offer Visa-On-Arrival. You can fill in your application for a visa for Sweden from India as they have VFS centers. If you are from India, you need to have a Schengen Visa which can be obtained from the Visa Application Center for Schengen Visa. These are managed by VFS Global Services Private Limited.
Below are the Sweden visa requirements for Indian citizens:
Fill out the Swedish Visa Application form on your computer accurately and in accordance with the information in the other documents. Don't forget to sign the form after printing it.
Two photographs for a passport. The images must be the same and meet the Swedish visa application's photo specifications.
Your current passport is required and should meet these conditions:
It must have two blank pages for the visa to be attached.
It must be valid for at least three more months after the day you intend to depart Sweden and the entire Schengen region.
If required, the duplication of your past visas.
Sweden Health Insurance for Travel. a statement attesting to your possession of health insurance with a minimum coverage amount of €30,000 for Sweden and the entire Schengen region.
Round-trip Flight Schedule. a flight booking confirmation for entering and leaving Sweden. The names, dates, and flight numbers should all be listed in this paper.
Evidence of accommodation vide a hotel reservation in Sweden. Additionally, evidence of enough financial resources for the duration of the stay in Sweden. A foreigner who wishes to enter Swedish territory must be able to vouch for having 450 SEK ($48.26) for each day that they want to stay there.
A cover letter which is a private letter outlining your reasons for applying.
Processing Time for Sweden Visa
After submitting your application, the processing time for a Sweden visa in India can go upto 10-15 days.
Sweden Visa Processing Fees
There is a non-refundable fee for Sweden visa fee for Indian citizens that each applicant must pay when applying for a Sweden visa. This cost varies depending on the visa type, the applicant's age, and a few other aspects listed below: –
Adult tourists must pay €80 for a short-stay visa to Sweden.
Children under the age of 12 will be charged €40.
Children under the age of 6 years are exempted from any kind of visa fee.
Students and teachers travelling for educational trips, family members of an EU/EEA national, researchers – all of these are exempted from the visa fee.
Applying for Sweden Visa for a Short Visit: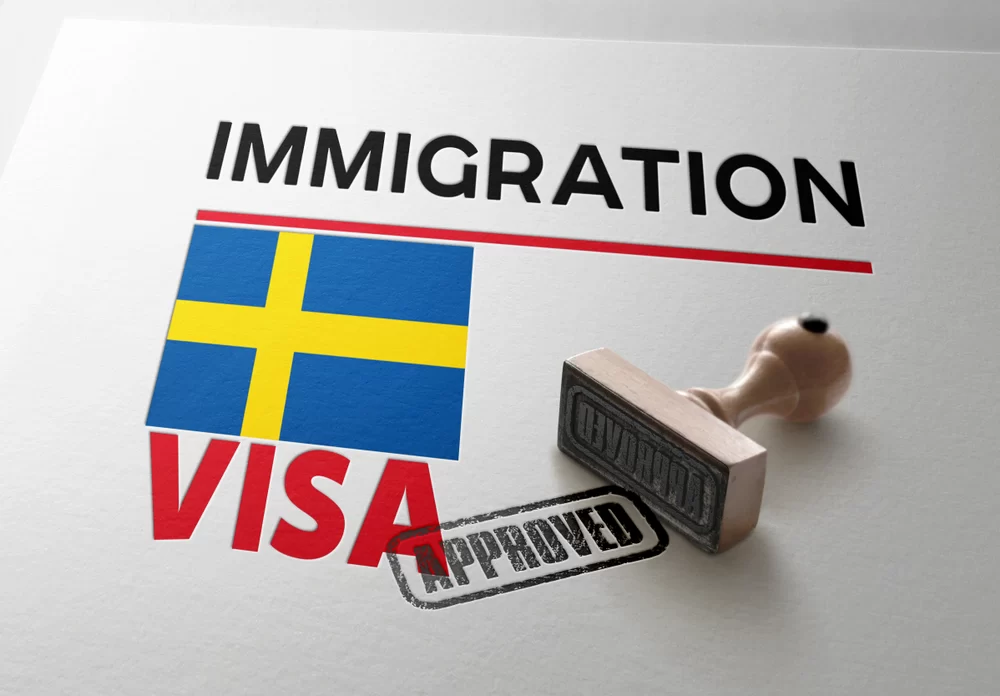 Determine what type of Swedish visa you require. The kind of visa for Sweden from India you are applying for varies depending on your desired use for travelling.
Check the location for the Sweden visa application.
Complete the Swedish short-stay application for a visa. Since the embassy/consulate does not tolerate any errors or typos, try to be as precise as possible.
Gather the necessities for a visa to Sweden.
Request a visa interview time. You can do that online in some countries, but you must schedule the interview in person in others.
Show up for the interview at the relevant Swedish embassy, consulate, or VFS.
Visitor Visa Requirements
The following extra paperwork is required when applying for a visa to visit friends or family in Sweden:
Travel schedule. A thorough daily itinerary for your trip to Sweden.
The invitation letter from a friend or relative who lives in Sweden, encouraging you to travel with them.
ID of the host.
a copy of the tenant's residency permit if they are not an EU citizen.
Evidence of kinship certification attesting to your and the host's shared family ties (if applicable).
evidence of the host's financial capacity. If the host is covering your expenses while you're in Sweden, they should provide you with one of the following:
3 months' worth of pay stubs and pension statements
3 months of bank statements.
Business Visa Requirements
The following extra documents are required when requesting a Swedish business visa:
Letter of invitation from the Swedish company you will be visiting, including the company's complete address and the dates of your visit.
from your employer, in writing. You should explain your motivations for visiting Sweden in your letter.
Bank statement for a business. Ideally, for the previous six months.
Assurance regarding costs Either the employer or the partner company must provide a covering of expenses on the letter or invitation with regard to the applicant's costs throughout their stay in Sweden.
Proof of a business link between your company and the inviting company, such as communication or orders.
Students Visa Requirements
The following supplementary documents, as they pertain to your case, must be submitted with your application for a Swedish student visa:
No letter of protest from the institution of higher learning where you are currently enrolled.
student identification cards or enrollment certificates from the institution.
Internship contract. signed by the trainee, the company in Sweden, and the place of origin.
Certificate indicating enrollment or admittance to a school for the purpose of taking academic or professional courses.
From the inviting company's cover letter.
Tourist Visa Requirements
The following extra paperwork is required when applying for a tourist visa for Sweden from India:
Travel schedule. Give a day-by-day account of your travels.
Evidence of your plans to pay for your trip to Sweden.
A document from the travel company attesting to the booking of an organized tour, if required.
Keep all of this information handy while applying for a Sweden visa and once that is done, it is time to experience this Scandanavian destination that's no less than a gem.