Reading Time:
5
minutes
The geographical location of Turkey is such that it lies partly is Asia and partly in Europe. Sitting as the bridge between these two continents, this country has the best of east and west.
Turkey is a marvellous place to take a vacation since the places to discover here are aplenty. A glimpse of Turkey's architectural excellence, glorious history, and rich cultural and natural beauty can be seen in famous destinations like Ephesus, Cappadocia, Istanbul, Marmaris, and Antalya. The gorgeous landscapes, splendid architecture, cultural diversity and hot air balloon rides will keep you glued to this country. Even the ruins of historical monuments here make for captivating sights.
Immerse yourself in the excitement of exploring Turkey as every place here has something interesting waiting for you. Couple your tour of famous places to visit in Turkey with the tour of famous shopping centres in Turkey. Once you step foot in the spectacular shopping complexes, you get to savour Turkish delights, carpets and rugs, buy Turkish tea and tea glasses, sip some Turkish coffee, and a whole lot more.
Here are a few shopping places where you will find some of the famous things to buy in Turkey:-
1. Grand Bazaar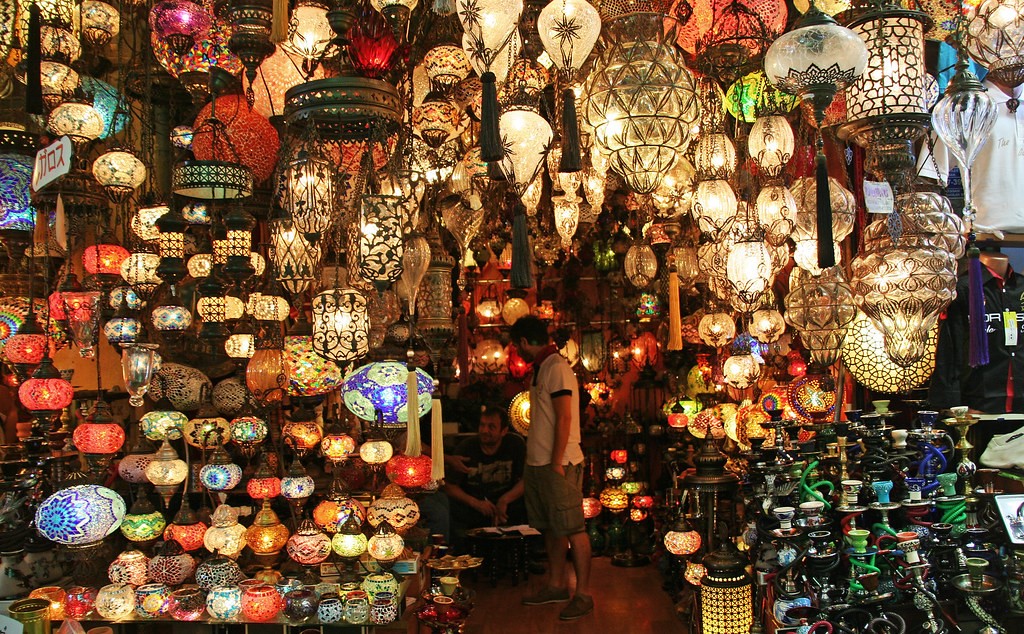 Grand Bazaar in Istanbul is one of the oldest and the largest shopping centres in the world. If you want to go shopping in Turkey for the country's specialities, Grand Bazaar is the place to be at. It has been operation since 1450 and since then, it has been selling a range of souvenirs. More than 3000 stores that this market encompasses put some of the best things to buy in Turkey for sale, including carpets, ceramics, Kilim rugs, Turkish tea, tea sets, lamps, and evil-eye ornaments.
2. Spice Bazaar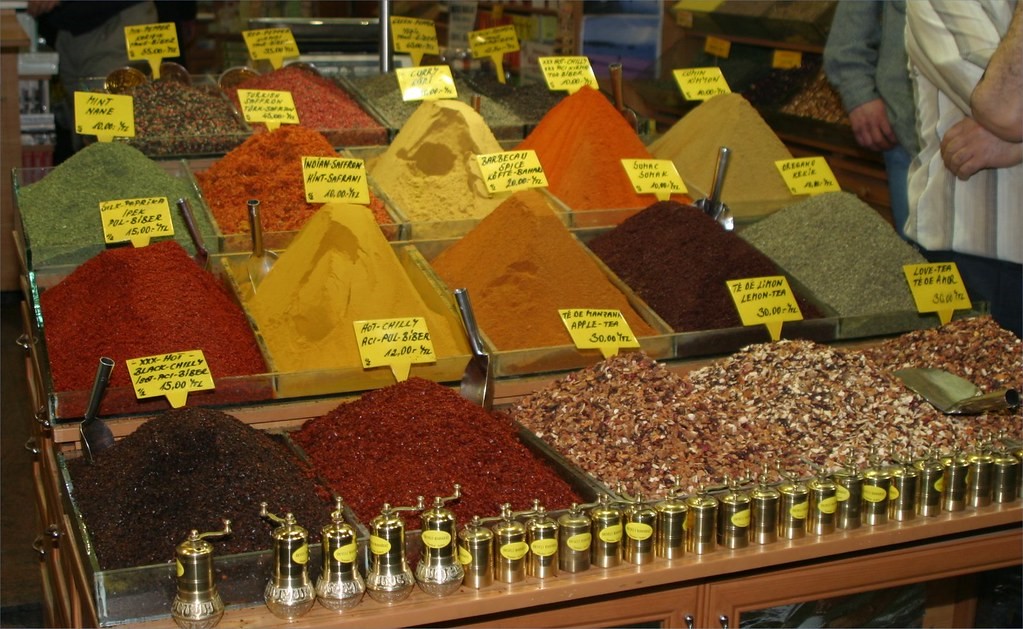 Spices from the Spice Bazaar are one of the best things to buy in Turkey. Spice Market is a short distance away from the Grand Bazaar. So, once you are done buying souvenirs at the Grand Bazaar, you might want to lay your hands on some of the exotic spices, dry fruits, nut, olives, coffee, and Turkish delights from the Spice Bazaar. This place was constructed in 1660 when the earnings from this bazaar were devoted to the upkeep of The New Mosque and charitable activities. Today, it is a large commercial expanse with shops selling Egyptian and domestic spices.
3. Bagdat Street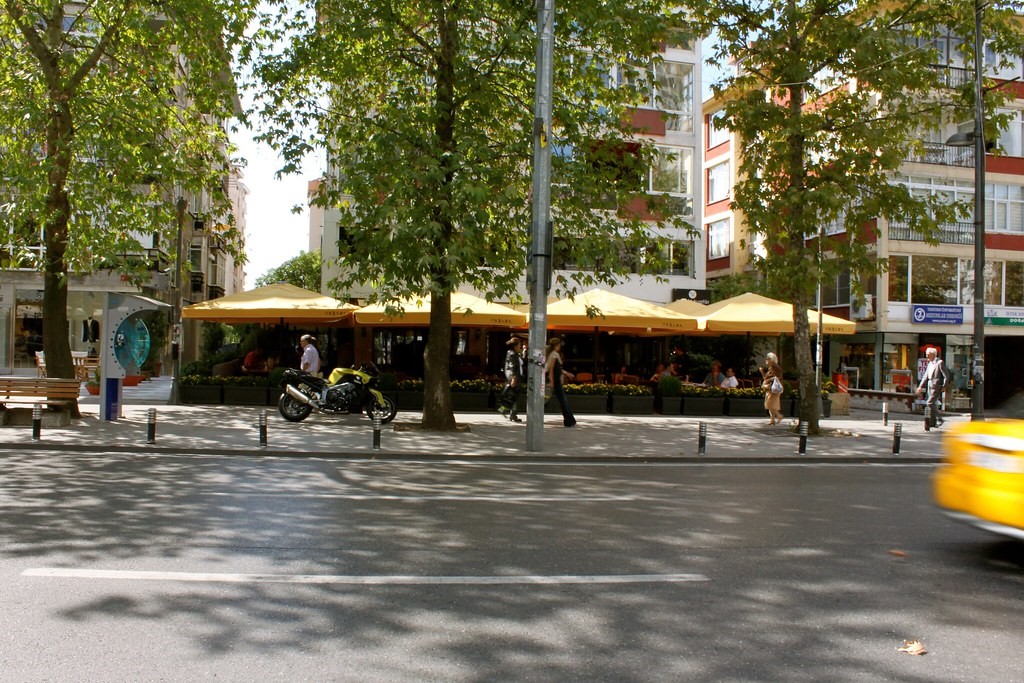 Luxury shopping in Turkey is something you cannot forgo and it starts with Bagdat Street. This 9 km long street has shopping malls, department stores and posh restaurants. Planned or otherwise, you are bound to go on a shopping spree when here. Some of the things to get from this shopping destination in Turkey are designer clothes, fancy jewellery, exquisite sculptures, exclusive paintings, and stylish glassware. Once you are done shopping in Turkey's Bagdat Street for clothes, trinkets and décor products, you can rest and dine in cafes and pubs.
4. Mall of Istanbul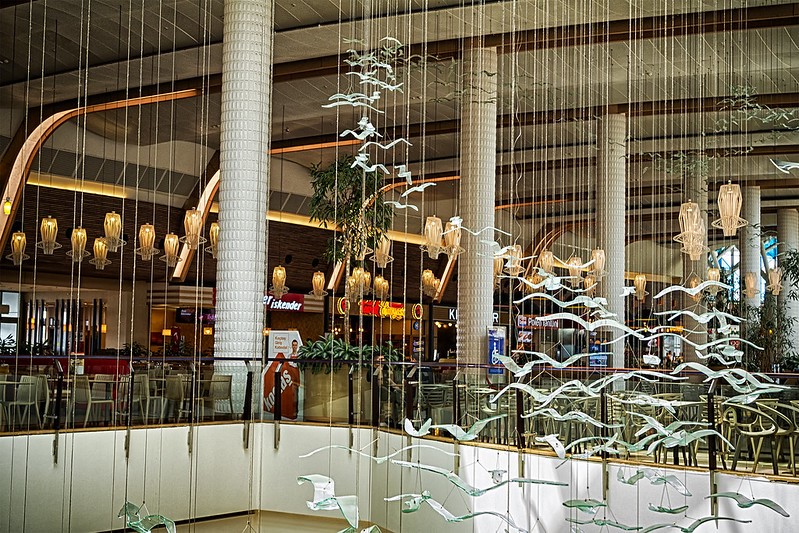 Luxury shopping clubbed with endless entertainment – this is what mall of Istanbul is all about.  Mall of Istanbul, tagged as the most 'functional shopping centre of Turkey', is one of the biggest malls within the country. Its 350 stores host some of the biggest brands of the world and of Turkey. In addition to these shopping stores, the huge area of this mall houses gourmet centres, amusement parks, performance arts centre, 16 theatres, and a traditional arts street. Mall of Istanbul will, perhaps, provide you with an extraordinary shopping experience in Turkey.
5. Nişantaşı Shopping Center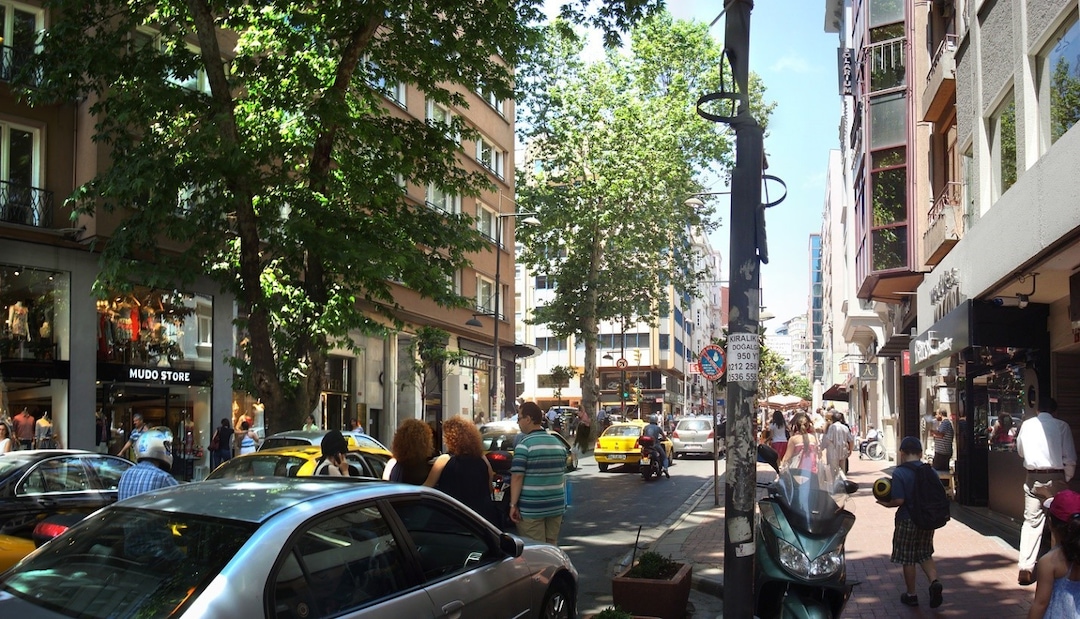 There are quite a few luxury shopping centres in Turkey and one of them is Nişantaşı Shopping Center. This place is a sweet surprise for fashion lovers as big brands like Prada, Gucci, Louis Vuitton and Marks and Spencer are present here. The Nişantaşı Shopping Center resembles a small European town because the architecture of the buildings here is inspired by construction styles from Europe. After you are done shopping here, refresh yourself by sipping coffee at one of the joyful coffee shops. The centre might also bring out your foodie side as it has several restaurants serving mouthwatering food.
6. Kemeralti Market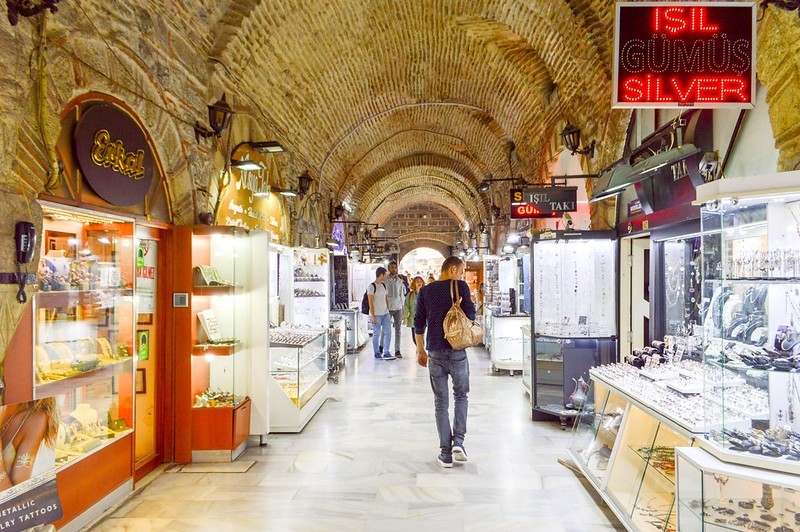 During your tour of this beautiful country, you will come across some of the most exclusive things to buy in Turkey. One of the oldest markets of Turkey is Kemerlati Bazar in Izmir. This 400-year old bazaar stays alive and colourful for it is home to shops selling antiques, carpets, spices and pickles. The liveliness of this market gets enhanced by the presence of artistic fountains, inns, Turkish baths, mosques and prayer rooms.
7. Arasta Bazaar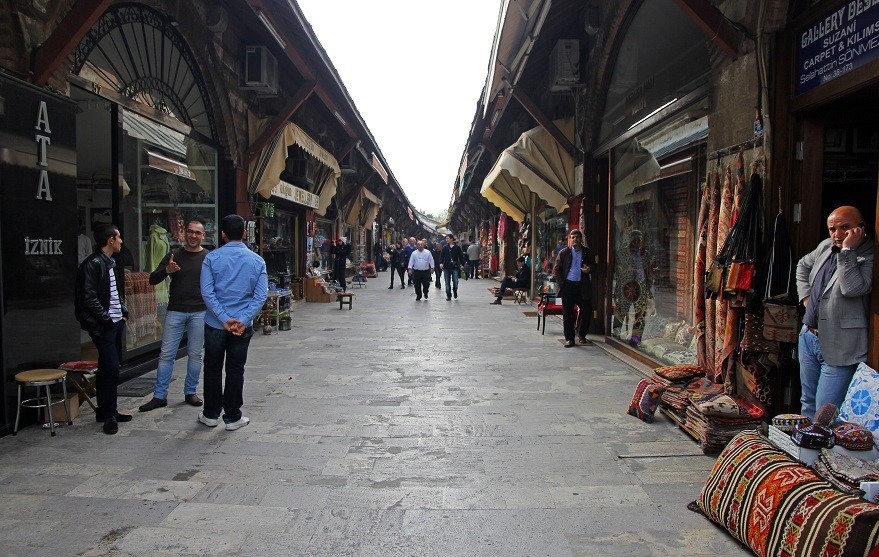 When you go shopping in Turkey for traditional products and souvenirs, here are the things you must look at – rugs, jewellery, textiles, ceramics, Turkish delights and spices. These things can be considered as some of the best things to buy in Turkey which are available in abundance at Arasta Bazaar in Istanbul. Arasta Bazar was built in the 17th century to ensure the upkeep of Blue Mosque. However, today, it has transformed into a shopping hub for tourists searching for exclusive things to buy in Turkey. People come out of this bazar with their shopping bags filled with scarves, kilims, pottery, trinkets and several other Turkish specialities.
Upon your return from Turkey, you will bring back amazing experiences and unforgettable memories along with splendid souvenirs. Hence, keep it in mind to go for a Turkey tour package that gives you the flexibility to explore the best places to shop in the country.