Reading Time:
10
minutes
Many people who visit Japan for the first time are quite astonished to find out that, in addition to being one of the best and most powerful industrialized nations, this Asian country also has a rich and interesting history dating back to thousands of years.
Even before most of Europe's beautiful cathedrals were constructed, Japan's Shinto and Buddhist monasteries were already well established, attracting pilgrims and patrons with their extravagant architecture and décor. Also, around that period, the country was refining its talents and trades that would propel it towards more riches and fortunes, such as beautiful porcelains and ceramics as well as fabrics such as silk.
Despite so many wars and disasters faced by the country, much of its rich history has been conserved and hence, a visit to Japan makes for a remarkable adventure. As a tourist, you get the opportunity to witness futuristic high rise buildings, peaceful bamboo groves, neon arcades, serene temples, and much more! Book a Japan tour package and discover the finest locations to visit in this country with this list of the top tourist attractions in Japan.
Tokyo Tower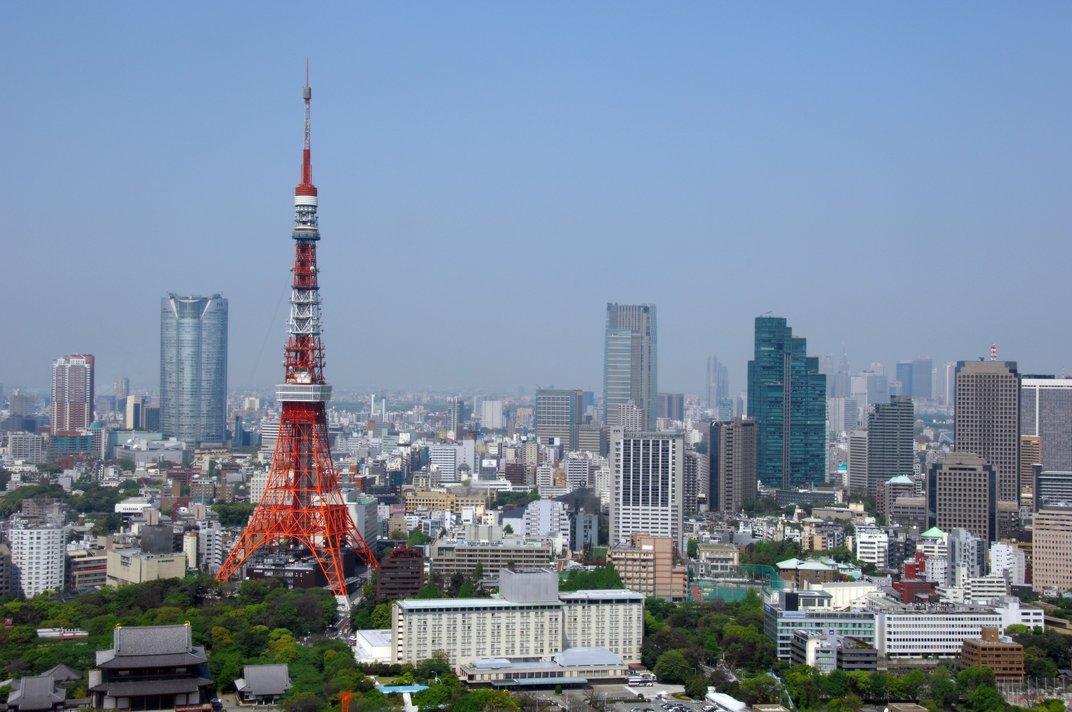 One of the most popular reasons for visiting Tokyo apart from enjoying the contemporary art and architecture, pop culture, shopping etc. is the Tokyo Tower. Standing at a height of 333 meters, the Tokyo Tower is a symbol of Japan's post-war resurgence as a great economic power. Apart from being a famous tourist attraction, Tokyo Tower also functions as a broadcast antenna. Tourists who are inquisitive about learning the history of Tokyo Tower must know that with the establishment of NHK, Japan's national broadcaster in 1953, the Tokyo metropolitan region required a big transmission tower.
At the time, the government also wanted to make a statement by establishing a major monument to commemorate the country's post-war growth. Hence, the Tokyo Tower was designed on the outline of the Eiffel Tower and completed in 1958. The Main Observatory of the Tokyo Tower is positioned 150 meters above ground level and provides breathtaking views of the city. However, for extremely magnificent views, go to the Special Observatory. This point, located 250 metres in the sky, offers panoramic views of the city below and is definitely not for the faint-hearted. The timings of the observatories are from 9 am to 11 am. The entrance fee to the Tokyo Tower costs 3,200 yen.
Kyoto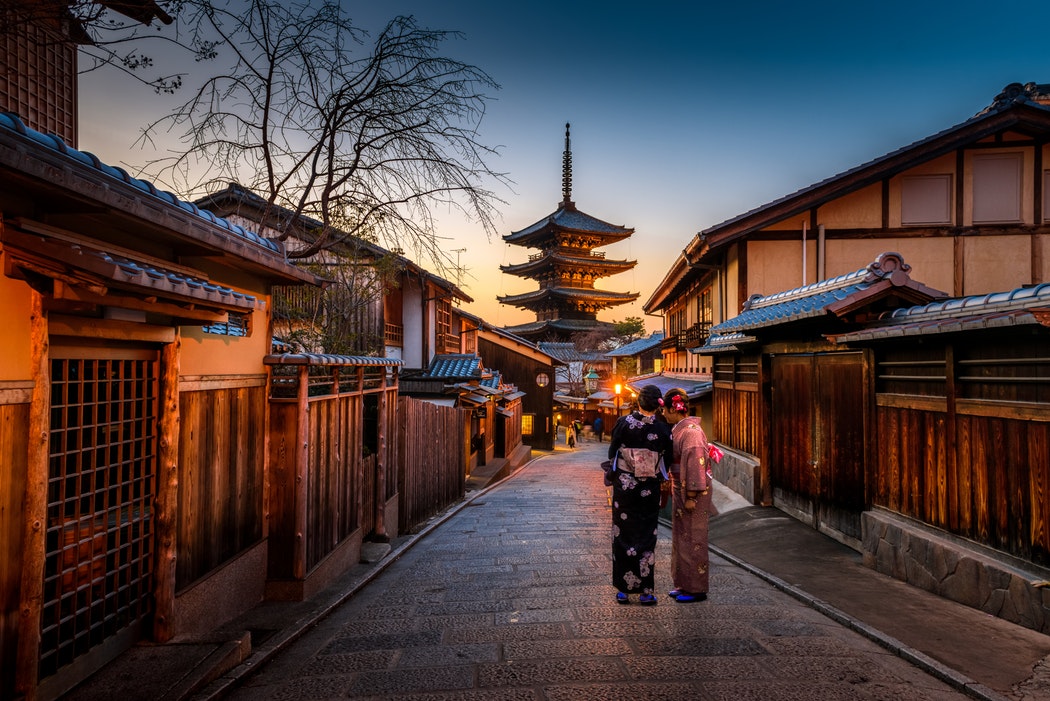 Kyoto is a traditional Japanese place just like what you have watched in animes, movies, and television series. Tourists here are able to witness Geisha in colorful kimonos and traditional Japanese outfits emerging from wooden teahouses, bamboo groves, temples and shrines. With all these, Kyoto is sure to give the tourists a vibe of traditional Japan. You can head out towards the highlands where you will discover tiny stone alleys, old wooden cottages, monks in floating robes, and also the sounds of chanting and gongs from numerous shrines – it's an ambience of tranquility for your body and soul.
Hiroshima Peace Memorial Park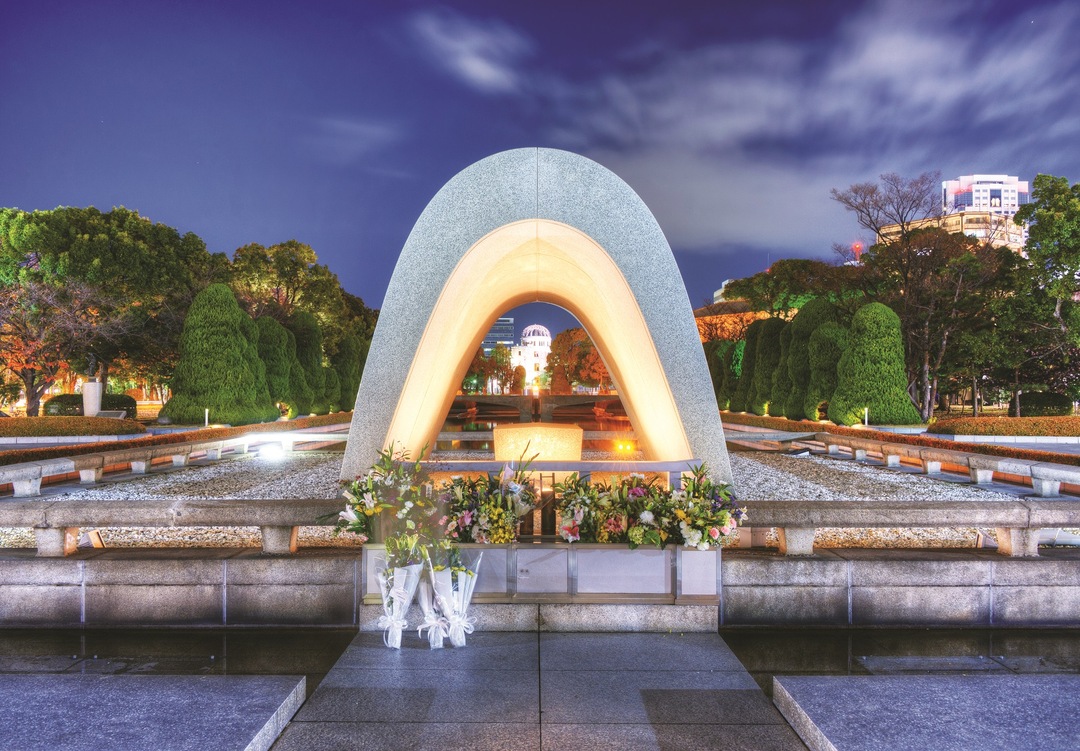 While we all know about the horrors of the atomic bombing on Hiroshima and Nagasaki in August 1945, there is plenty to be said about the tremendous efforts made by this thriving city to remember the countless victims of the world's first nuclear strike. Hiroshima Peace Memorial Park is visited by more than a million people each year. It is located at the epicenter where the horrific atomic blast took place in what was once a busy section of the city. A number of significant monuments, memorials, and museums connected to the events of that terrible day can be found here.
The Shrine of Itsukushima
often known as Japan's Shrine Island, the island of Miyajima, can be reached via a ferry from mainland Hiroshima. Miyajima is well recognized for the Itsukushima Shrine, a Shinto temple dedicated to the Princess daughters of the wind god Susanoo. It stretches over 30 square kilometers in Hiroshima Bay and is a wonderful location to explore, especially the larger halls which are connected by walkways and bridges. The shrine's stage is another significant feature where visitors can enjoy traditional dances and musical performances. The island's beautiful lawns and gardens are home to wild deer and various bird populations.
Osaka Castle
Osaka Castle (saka-j) was built in 1586 by Toyotomi Hideyoshi, a renowned politician and warrior, and was the country's most significant stronghold at the time. Although it has been demolished and rebuilt several times since then, the current building, which was erected in 1931, pays homage to the original. The 42-metre tower stands on a 14-metre-high stone base and has a number of exhibits about the castle and the city's history. Visit the top floor for spectacular views of Osaka, a truly appealing sight as the sun sets.
Naoshima
Naoshima, which once used to be a little island and was on the verge of becoming a ghost town, has now been transformed into a world-class contemporary art center and is one of the best places to visit in Japan. Some of Japan's most renowned architects have contributed and offered structures, including museums, a boutique hotel, and even a bathhouse, all of which are intended to complement the island's natural beauty and existing communities. The outcome is a fascinating mix of avant-garde and rural Japan. It has also prompted several Japanese to relocate to Naoshima to start cafés and inns in order to live a calmer life outside of the large cities.
Historic Nara: The Temple City
The charming yet undisturbed city of Nara, which has been the center of Japanese culture for generations, is home to a significant number of historic structures as well as major national treasures and pieces of art. Apart from its many ancient streets, the city is home to a number of significant historical temples. The majestic 7th-century Kofuku-ji Temple, probably the most well-known of Nara's Seven Great Temples, and the spectacular 8th-century Todai-ji (Great East Temple), renowned for its massive bronze statue of the Great Buddha (Daibutsu), made here in AD 749, are among the main attractions in this temple city.
Yakushima
Yakushima is a tiny island off the coast of southern Kyushu that is frequently characterized as lovely and fascinating. It's a place where words fall short and clichés take their place. The Yakusugi, an old cedar endemic to the island, whose huge roots form alien-like tentacles is found here along with a part of Japan's last primeval woodland. Hiking paths run underneath them, covering rocky terrain that is sometimes covered with moss. The scenery here is thought to have been a source of inspiration for Studio Ghibli's classic animated feature Princess Mononoke.
 Koya-San
Riding the funicular up to Kya-san, a holy Buddhist monastery complex, feels like ascending to another realm. There are nearly a hundred temples here, the most notable of which is Oku-no-in whose walkways wind among tall cryptomeria trees and moss-covered stone stupas. Other temples situated here provide a unique experience to the tourists of staying overnight; have traditional vegetarian Buddhist cuisine and participate in the morning meditation with the resident monks.
Shirakawa-go & Gokayama
Shirakawa-g and Gokayama are two of Japan's most beautiful towns that are nestled among breathtaking mountains with wide valleys and green woods all around. They are among central Honshu's most famous tourist destinations that are known for their beautiful surroundings and traditional thatched-roof farmhouses. If you want to get curled up inside your blankets and experience the beautiful snowfall, this place is definitely for you.
With a spectacular wealth of places to visit in Japan, the country is quickly becoming one of the world's most popular tourist destinations. It's an experience that thrills and enchants in equal measure. Make the most of it!