Neil Island is a perfect place to escape life's hustle and bustle. The island sees a lower footfall of tourists in comparison to other popular tourist attractions within the region, thus making it an ideal place to relax. For that very reason, tourists can look forward to enjoying a memorable vacation on the island. Sand on one side and the lush green forest on the other will certainly make you feel closer to nature. There are plenty of outdoor water sports activities for the visitors to partake in such as snorkelling, scuba diving and trekking.
Things to Do at Neil Island
The island offers a wide variety of outdoor activities for tourists to engage in. Here is a list of things to do on Neil Island: -
Cycling
The best way to explore the island is by going on a bicycle ride. Tourists can easily rent a bicycle at an affordable cost. Neil Island is covered with dense forests which further elevates the joy of going on these bicycle rides. Tourists can easily reach all the popular tourist attractions on their bicycles. Apart from cycling, tourists can also rent a motorbike. It is one of the most popular Neil island things to do. It is also a good way to get a good workout and burn some extra calories. Cycling on the island gives you quick and easy access to some of the most popular tourist attractions on the island.
Jungle Trek
Neil Island is covered with thick forests showcasing a wide variety of flora and fauna. As a result, you can anticipate sighting animals like deer, boars and crocodiles in their natural habitat. It is also an ideal place for nature photographers who can capture some amazing stills of these beautiful creatures.
Neil Island also exhibits a variety of trees such as Sea Mohwa, Petaqshara Neem and Banyan trees. Trekking in the jungle is another adventurous activity which will involve camping for the night. If you decide to try that, then make sure you hire a guide who can guide you through the jungle and help you to navigate around the island.
Sports Fishing
There is no dearth of things to do at Neil Island. If you are into fishing, then you will definitely enjoy your vacation on the island. There are plenty of fishing options on Neil Island such as big game fishing in open waters and line fishing close to the shore. You will definitely need expert guidance with big game fishing as it requires a certain degree of experience and skill. Being a popular activity on Neil Island, tourists can also rent some equipment if they are planning to do some fishing on the island.
Places to See at the Neil Island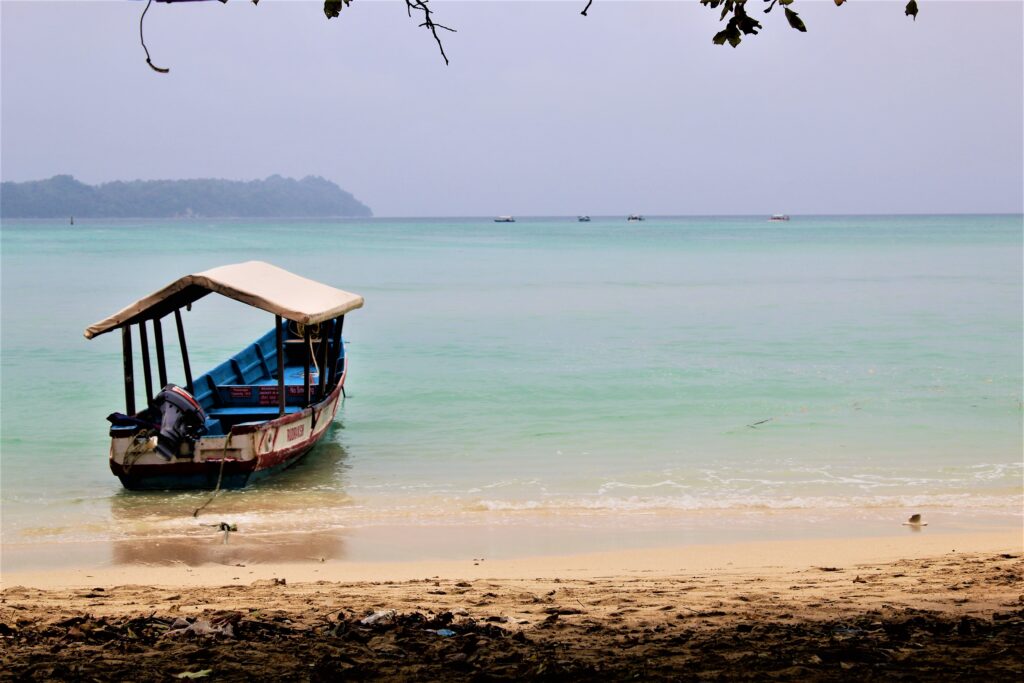 Neil Island showcases awe-inspiring natural beauty that will truly captivate your hearts and minds. Here is a list of places to visit on Neil Island: -
Natural Bridge
It is one of the most popular tourist attractions at Neil Island. The bridge is a natural formation of rocks covered with a variety of flowers. It is a hotspot for photographers looking for an opportunity to capture the awe-inspiring beauty of the bridge with their cameras. The bridge is also quite popular among newly married couples who are looking for a romantic location to spend some time with their loved ones.
Bharatpur Beach
It is a perfect place to spend an afternoon with your family and friends. There is nothing better than relaxing at the beach and watching the tides rise high as they reach the shore. As you soak in some sun, you will feel truly rejuvenated and revitalized with energy. You can also play some volleyball at the beach or take a dip in the crystal clear water. It is one of the most popular tourist places on Neil Island.
Laxmanpur Beach
The beach is quite popular among visitors for its stunning sunset. Tourists need to walk 500 metres to the tip of the coastal line to witness the spectacular views. The tranquil atmosphere at the beach makes it an ideal place for tourists to relax and enjoy the breathtaking views of the surrounding landscape.
How to Reach Neil Island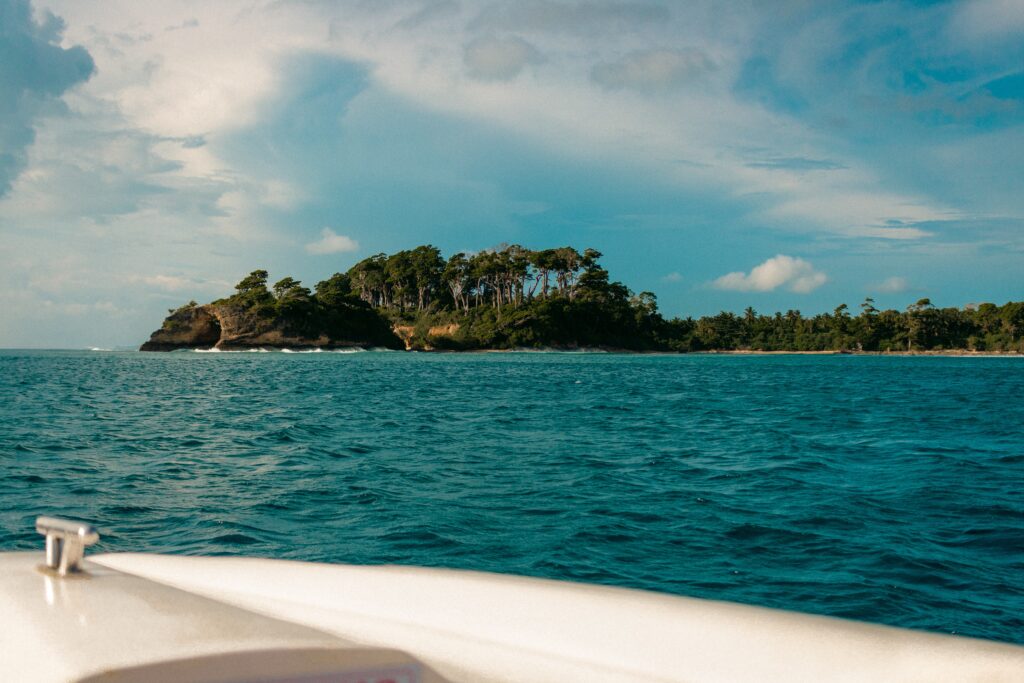 There are plenty of ways to reach the island. You can choose the most suitable option that fits your budget. Here is a list of options available for you to reach the island: -
Helicopter
The faster and safer way to reach the island is by boarding the helicopter service called Pawan Hans. You can easily reach the Island in less than 20 minutes in the helicopter. It can also be used to reach nearby islands like Havelock, Diglipur and Wandoor.
Government Ferry
Tourists can take a ferry from Port Blair to Neil Island. It is one of the cheapest ways to reach the island. However, you will have to make the booking three days in advance. This may feel tedious but it can help you save some money.
Private Ferry
Tourists can also book private ferries from Port Blair to the island. They are a bit more expensive than the government ferries but they offer a better travel experience.
If you are planning to visit Neil Island, then make sure to check out our Neil Island packages that ensure a memorable vacation at Neil Island. Happy rejuvenation!