Abu Dhabi, the wealthiest city in the world, is located on an island in the Persian Gulf. This place has proven to be an eminent travelling destination in UAE. The spectacular blend of rich cultural history and uber-modern lifestyle attracts tens of thousands of visitors every year. People around the world are fans of Abu Dhabi because of its skyscrapers, thrilling activities, glistering beaches, and scenic tourist places of this impeccable destination. If you are planning a holiday in UAE, then you must include an Abu Dhabi tour in your package to explore the wondrous side of this island city. You can reach this sub-tropical paradise in just an hour and a half drive from Dubai. Its proximity to Dubai makes it a highly accessible destination and most people love to take a short vacation over here.
Abu Dhabi has held its charm and Persian influence that reflects in its culture, food and traditions. When you visit this mesmerizing destination, you will be surprised by the welcoming vibe of the place. Along with several sightseeing places, there are numerous things to do in Abu Dhabi that will keep you engaged throughout the vacation. Let's discuss some of the top things to do in Abu Dhabi for an enthralling vacation:
Spend a Day at Sheikh Zayed Grand Mosque
If you are wondering about where to begin your sightseeing of the most famous places to visit in Abu Dhabi are, then start with the Sheikh Zayed Grand Mosque. It is the largest mosque in UAE and has astonishing architecture that reminds you of the bygone Mughal and Persian eras. You can say it is a masterpiece that is built with white marbles, semi-precious stones and ceramics with intricate gold details. Native people and tourists gather at this Mosque for praying, Friday gatherings, and paying their regards to the almighty. The mosque has a gathering capacity of 40,000 and is decorated with gold-coloured chandeliers, hand-knitted carpet and fine embroidery on the columns.
The best time to visit the mosque would be the golden hours when the sun's rays reflect on the highest points of the mosque. Click some pictures and visit the neighbouring areas to admire the serenity of this place.
An Adventurous Day at Ferrari World Theme Park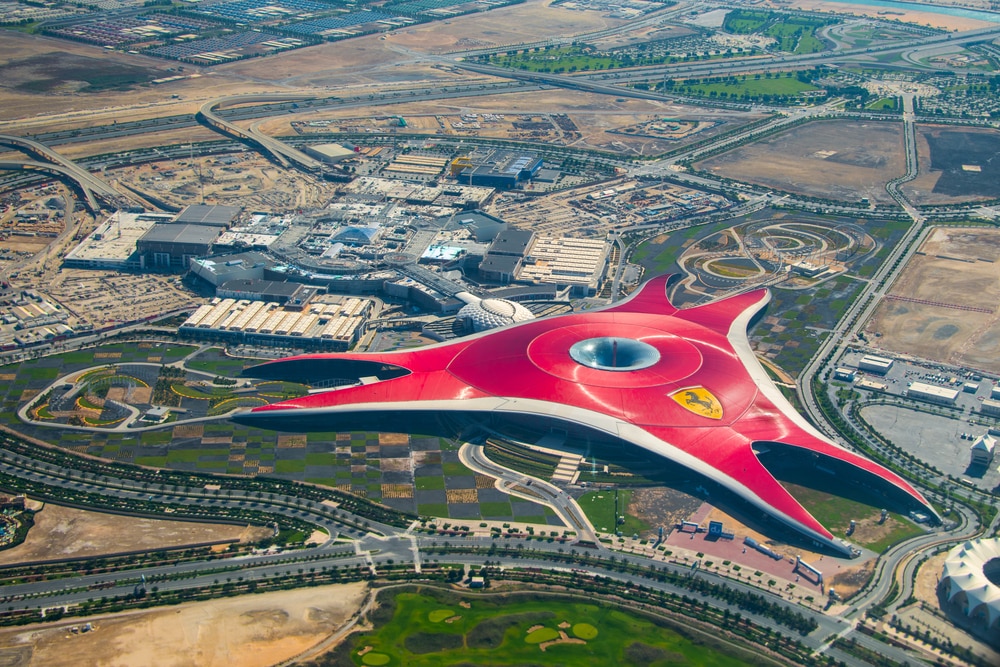 Ferrari World Theme Park, located on Yas Island, is one of the major tourist attractions in Abu Dhabi. This one-of-a-kind theme park is full of experiential activities which is a paradise for the adventure junkies. Ferrari World is the perfect place to have a fun-filled day with friends and family. The place is buzzing with tourists who love a potent dose of thrill. You get the chance to ride on world-class rollercoasters like turbo track, formula rossa and flying aces. So, don't miss out on booking the Abu Dhabi Ferrari World package for an electrifying experience.
Shuttle service is also available from different locations on the island to Ferrari World.
A Relaxing Time at Abu Dhabi Corniche
Corniche Abu Dhabi is one of those places that has a sense of calmness and serenity and doubles as a popular tourist spot. Overlooking a sparkling waterfront, this place is an ideal location for sunset watching. If you want to have some downtime with your loved ones away from the hustle and bustle of modern city life, then go to Corniche. This beach area has received the Blue Flag Status award as it is an eco-friendly zone. You can also find several tourist attractions around the area, such as Marina Mall, Lulu Island, and so on, to make the most of your trip.
Many people love to stroll around the beach or go for a quick swim. There is nothing like watching the sun go down and witnessing the transition from a beautiful day to a starry night.
Witness the biodiversity. Diversity Richness at Mangrove National Park
Coastal Mangrove National Park is one of those places in Abu Dhabi that is encompassed by coastal mangrove forests. You will be in awe of the diversity of species found in plants and animals in the area. If you are a nature lover, you will have the best time of your life in Mangrove National Park, where you can find indigenous trees and animals.
Besides this, thrill seekers can indulge in some water activities such as kayaking, stand-up paddleboarding, and boating. Be it a family trip or a couple's trip, Mangrove National Park is a perfect place to witness nature in all its glory. If you want to stir things up, then take the night tour and glide across the water while sitting in a gorgeous boat.
An All-Round Experience at Yas Island
Some of the best things to do in Abu Dhabi are found on Yas Island. Yas Island is the epitome of affluence and has numerous things to do, such as fine dining restaurants, city excursions, and exceptional architecture. This place captivates the true essence of Abu Dhabi, where there is something for everyone. Whether you want to admire the beauty of this island on a helicopter ride or want to go on a peaceful beach walk, you can do it all. Come here with your friends and family to have a great time. As Yas Island houses Ferrari World, the Marina circuit and a beach, you are never out of options to explore.
A Bird's Eye View of the City from Etihad Tower Complex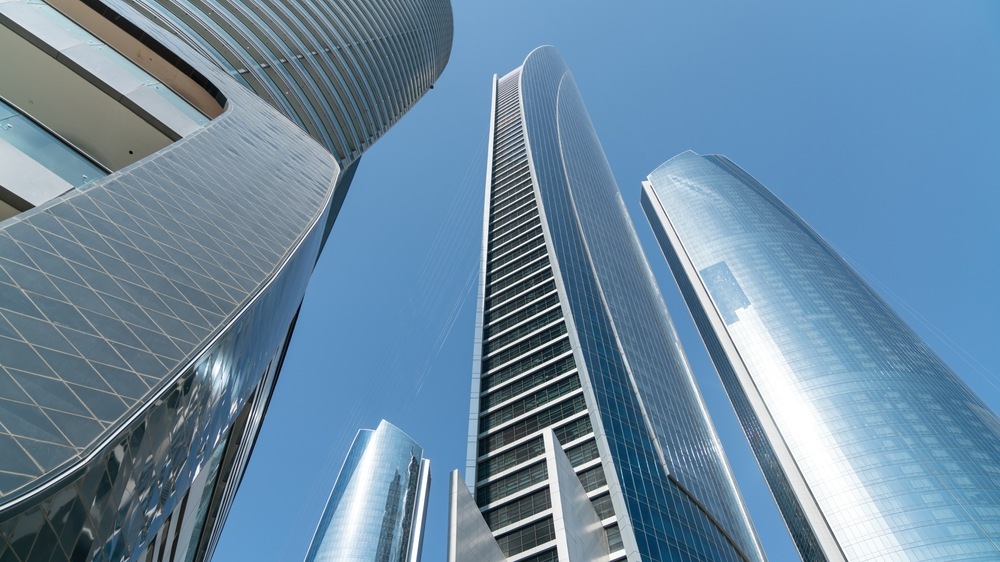 Have you ever imagined capturing a bird's-eye view of Abu Dhabi? If yes, then you are in great luck. The Etihad Tower complex is a skyscraper tower that is counted among the most famous places in Abu Dhabi as it has an observation deck where you can get a magnificent view of the city. Located on the 74th level, it is a manmade wonder that catches the sparkling skyline of the capital of the UAE and the neighbouring island.
Besides this, do not miss the luxurious experience once you reach this place. The Talise spa, fine dining restaurants, top-rated hotels, and a health club are some of the highlights of the Etihad Tower complex.
Shopping at The Galleria
Shopping cannot be left behind in the list of best things to do in Abu Dhabi. If you are a shopaholic who likes to shop your heart out during vacation, then a visit to The Galleria mall is worth it. Abu Dhabi and Dubai are known for their gigantic shopping centres that house most of the world-renowned brands. Whether you want to shop from a high-street brand or from a luxury brand, everything is available under one roof.
Quintessential Getaway at Al Ain Oasis
If you are craving a tranquil holiday away from the bustling city life, then Al Ain Oasis is the place to be. The place is designed in a way so that visitors can feel close to mother earth. It is a UNESCO world heritage site and a very popular tourist spot in Abu Dhabi. Most people come here as a getaway from the fast pace life and center their thoughts in the lap of nature. Some of the common tourist attractions in the vicinity include Al Ain Camel Souk, the national museum, and Al Ain Palace.
Abu Dhabi may be an overlooked destination in the UAE due to the popularity of Dubai, but it is a more beautiful place in multiple ways. The place has a picturesque view all around, be it man-made wonders or nature's beauty. With several new attractions emerging in Abu Dhabi, it's hard to resist going there. As they rightly say that Abu Dhabi is everyone's kind of city. Make sure to have ample time to explore landmark places in the sub-tropical city.