Reading Time:
10
minutes
When you plan a trip to Spain, almost like a natural reflex, places like Barcelona, Ibiza, Madrid, and Seville tend to cross your mind. Spain has an abundance of natural attractions ranging from priceless arts, vibrant culture, delectable local cuisine and clean beaches to take a dip. Think of a beachy destination, and the beaches of Spain would definitely top the list for having an abundance of beautiful beaches surrounding the country. Spain is home to more than 5,000 miles of coastline, offering a variety of beaches covering the country from North to South. For those who love basking in the sun or love water sports activities, Spain is your place to be. Every year millions of tourists fly to Spain just to travel to some of the best places to visit in Spain and witness the serenity of beaches in Spain. With golden and white sand, pristine beaches, lush views and so much more, Spain is a whole package that keeps on giving and has something for everyone. Want to prepare your itinerary for some of the best beaches to explore in Spain? Here is our pick of the best beaches in Spain that every traveller must visit on vacation to the ninth-largest economy in the world, Spain.
1. Playa de Ses Illetes, Formentera
Playa de Ses Illetes in Formentera is one of the most photographed and arguably the best beaches in Spain. With varied aquamarine and turquoise waters, the beach is typically calming and the perfect spot for a day on the shores of the beach. Travellers can rent a bike to reach the beach, take a ferry ride or simply take a shuttle bus that will take you to the closest entrance to the beach. When you reach Playa de Ses Illetes, be ready to hear techno blast beats and the island of Ibiza as the backdrop. Visiting the Playa de Ses Illetes in Formentera is not worth a miss once you plan to travel to Spain.
2. Playa de Silencio, Asturias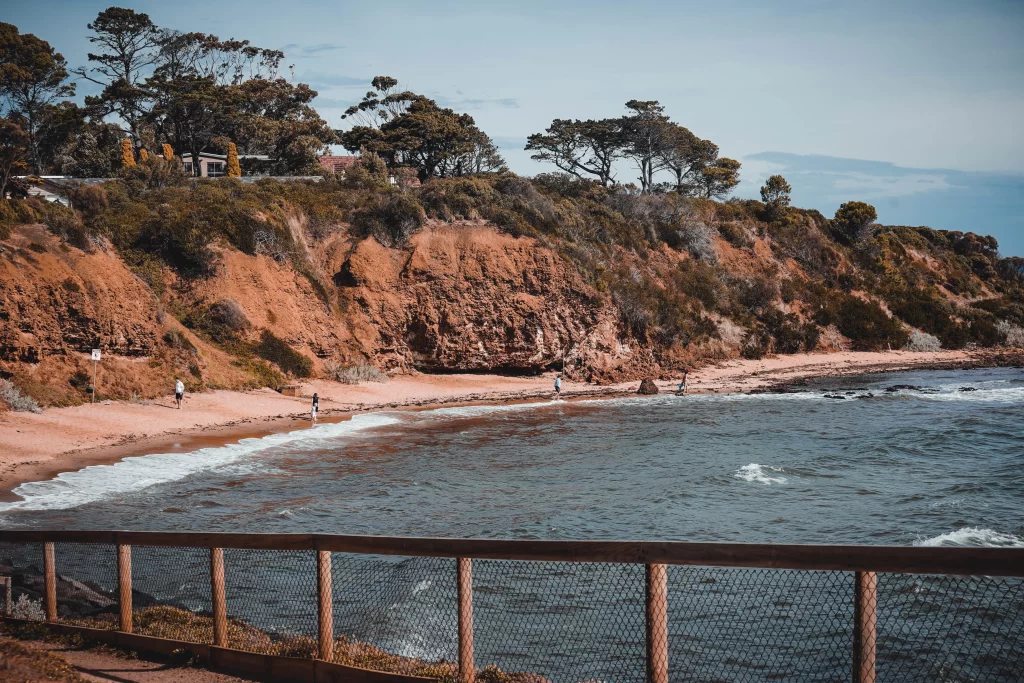 Playa de Silencio, or "The Beach of Silence", is one of the most beautiful beaches in Spain, located in Asturias, adorned by silver sands and natural rock formations. You can visit the Playa de Silencio beach to have a relaxing day with a beautiful backdrop of the ocean. Due to the rocky terrain, Playa de Silencio might not be the perfect beach for you to take a dip, but you can definitely spend time digging your toes into the silvery beach while enjoying the surrounding areas.
3. Playa de Alcudia, Mollorca
Playa de Alcudia is the longest beach in Mallorca, Spain which is known for its white-sand beaches. Playa de Alcudia has clear blue beach water, which is not very deep and is a perfect vacation spot for families, friends or even honeymoon couples. You can book a luxurious stay at Playa de Alcudia with an abundance of amenities like paddleboards, lounge chairs, restaurants, bars, watersports and WiFi as well. Playa de Alcudia is one of the commercial beaches in Mallorca, where you can find anything you want to enjoy your vacation to the fullest.
4. Playa de Herradura, Granada
Playa de Herradura is one of the most exotic and best beaches in Spain, where you can venture into fun-filled water activities like scuba diving, windsurfing etc. To take a break from the water activities, you can take a stroll around the 800 km long coastline of Andalucia or dine in at some of the finest restaurants to enjoy the local delicacies. Apart from being a famous destination for water sports activities, Playa de Herradura is also known for having the wrecks of 16th-century Spanish galleons. You can visit Playa de Herradura all throughout the year.
5. Playa de Rodas, Galicia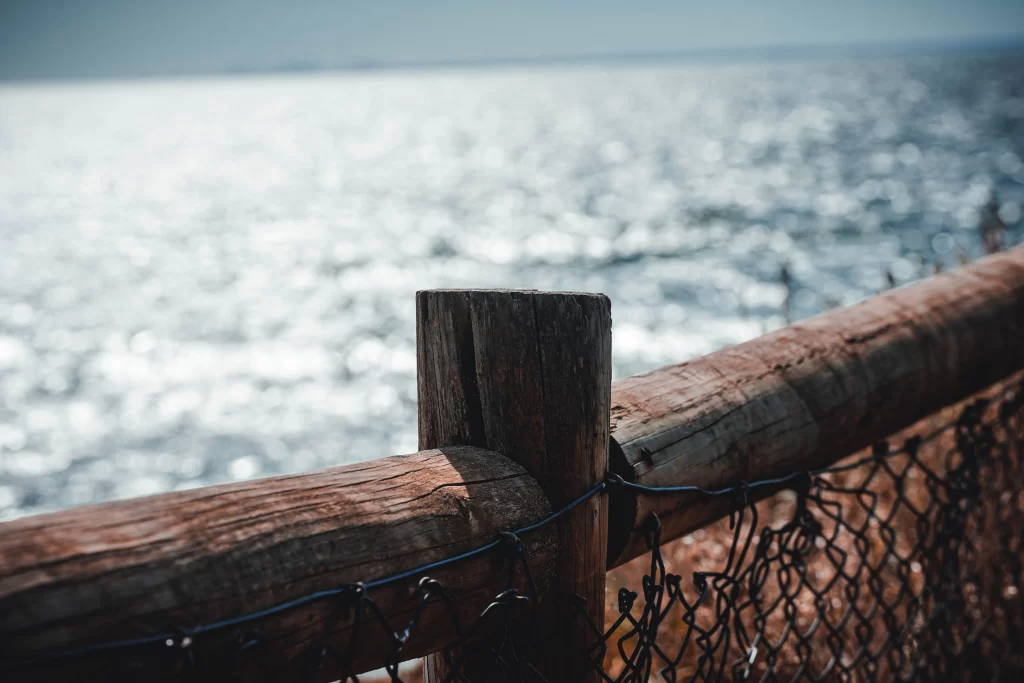 Playa de Rodas is one of the best beaches in northern Spain in Galicia and has been nicknamed the Galician Caribbean. Over the years, Playa de Rodas has stayed so pristine and a marvel of white sand beach with the mile-long beach that connects the islands of Monteagudo and Faro. You can book a stay around the Playa de Rodas and wake up in the morning for a morning walk around the shore, and head to a beach shack for breakfast. Playa de Rodas is also a National Park which means that there are no cars, no high rises or trashy restaurants or resorts, leaving the area serene for your enjoyment.
6. Playa de Bolonia, Tarifa
Playa de Bolonia is a beachy paradise in a small town called Tarifa, which is not frequented by many visitors and hence becomes an ideal place on a sunny, warm day. Playa de Bolonia is a favourite place for relaxation among Spanish locals, which is also a traditional fishing village in Tarifa. Playa de Bolonia is located in the Estrecho Natural Park, hence the beach is not crowded with cars making the place ideal for you to relax while basking under the sun. You can even discover the ruins of the 2000-year-old Roman city of Baelo Claudia while visiting Playa de Bolonia.
7. Playa las Arenas, Valencia
Playa las Arenas is one of the most famous beaches in Spain, located in Valencia. The literal meaning of Las Arenas is 'the sands' which means that the beach is surrounded by golden sands along with blue lagoons. Playa las Arenas was originally named Playa de Levante or Playa del Cabañal, which later came to be known as Playa las Arenas because the beach was home to the ultra-exclusive Balneario Las Arenas Spa, which opened in 1898 as a healing centre for wealthy Spanish families who came here to take wave baths. When you visit Playa las Arenas, don't miss an opportunity to dine in one of the restaurants to take a bite of Spain's national dishes of paella to bless your taste buds.
8. Playa Monsul, Almería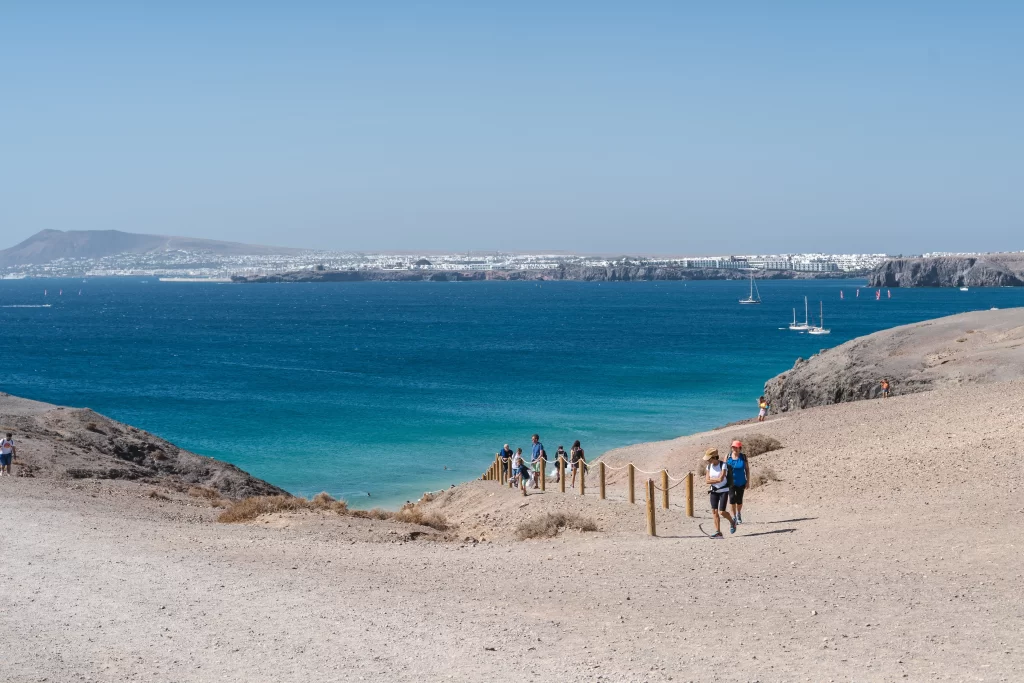 If you are a Hollywood movie fan, then you must have noticed the Playa Monsul beach in most of the famous movies like Indiana Jones and the Last Crusade. Playa Monsul is one of the most frequented and iconic beaches of Spain which is famous for its volcanic rock formations, silver sand and pristine blue waters. If you are planning to make a visit to Playa Monsul, you need to pack snacks with you since there are not much of restaurants or bars around the beach.
9. La Concha, San Sebastian
La Concha in San Sebastian is a beach destination near the city life, yet so far from the hustle-bustle of the city life. La Concha is surrounded by stunning green mountains and 1,350 meters of sandy expanses, perfect for a beach holiday. The place is secluded from San Sebastian's busy city life, where you can take a dip in the calm water or hop in a kayak out to a nearby island. You can even enjoy some of the best local delicacies in fine dine-in situated on the beach for a good and wholesome meal.
10. Cala de Algaiarens, Menorca
Most travellers who visit Menorca come especially to take a dip in the pristine waters of Cala de Algaiarens in Menorca. The Cala de Algaiarens beach is accessible via yachts and small crafts that will take you to the beach. Algaiarens is made up of two large beaches, Platja des Bot and Platja es Tancats. Both are located on a rocky bay and are the most protected beaches on the north island. Swimming in the Cala de Algaiarens is suitable for children as well if you are planning a trip to Menorca and visiting Cala de Algaiarens.
If you are mesmerised by the abundance of beauty that Spain has to offer, then it is time to book your Spain tour package and add these top ten famous beaches in Spain to your itinerary. For a relaxing holiday to Spain, book your tickets around Spring and Fall season to explore the country in full and enjoy some of the most beautiful beaches in Spain for an unforgettable trip.