Reading Time:
10
minutes
Pune is a thriving metropolis in Maharashtra that is ranked first in India for the comfort of life. With a nexus of various people and various things to do in Pune, it is fast emerging as one of the top metropolitan cities in the country. It is sometimes referred to as the Oxford of the East. Pune is a city that wonderfully balances modernity with history, laced with colonial-era elegance, and it is deserving of the title of Maharashtra's cultural capital.
Behind Pune's sophisticated, commercialised façade lie the roots of ancient Poona, which gave rise to the Maratha Empire and played a pivotal part in India's independence history. Pune is well-known for the Osho Ashram, which draws visitors from all over the world. It is densely packed with palaces and temples, the most notable of which is the Shaniwar Wada Palace and the Aga Khan Palace.
There is a long list that follows that fluctuates depending on who is looking and who is suggesting. But there is one point on which we can all agree: Pune is the ideal destination to spend your time and enjoy it all. Surrounded by many captivating attractions, the city of Pune is no less enticing to visitors who come from far and wide, even as far as Mumbai, to spend their weekends.
Looking for the best resort near Pune on the weekends? Take a break and have a comfortable stay! This is a list of the top resorts around Pune that can be visited within 2 hours. Whether you're flying alone or with friends and family, all these destinations are there. Take a look at one of these adventure resorts near Pune and plan your weekend vacation. Escape the stress of everyday life at this weekend resort in Pune, surrounded by beautiful greenery. These resorts are ideal for a weekend getaway, providing a one-of-a-kind experience with infinite facilities and genuine hospitality that should be on your Pune tour package.
1. The Corinthians
This incredibly popular resort around Pune located on NIBM Road combines luxury and leisure. The Corinthians are notable for being positioned above a calm region despite being inside city borders. There isn't much pollution to spoil your weekend, and the luxury service that guests enjoy here is nothing short of appealing. Spas, yoga spaces, indoor and outdoor activities, and essentially multi-cuisine meals make this luxury resort a highly tempting element for both residents and tourists from adjacent cities.
2. Amanzi
Amanzi has it all, whether you're looking for adventure or serenity. Because it is located near Tikona, a two-hour drive from Mumbai and an hour from Pune, it offers a variety of activities such as trekking, paragliding, and kayaking making it one of the best resorts near Pune with activities. However, the property overlooking the Pawna dam is also ideal for simply sitting back and relaxing. There are several lodging alternatives to soak in the splendour, ranging from a garden villa to a cocoon home structured like a dome. The Glass Treehouse Suite, with sweeping views of the Sahyadris and the lake, is ideal for ultimate relaxation. The two-bedroom apartment has a large living room and a plunge pool. From platters from the Hindu Kush highlands to delicacies from the Mandwa dynasty, Arches takes you on a gastronomic journey around India.
3. The Lagoona Resort
It is India's first environmentally and pet-friendly resort near Pune. This place assures guests of first-rate items and services. This establishment has about 65 well-equipped rooms with all of the latest amenities that tourists demand. Every room has king-sized beds and furniture, giving it a regal atmosphere. The wooden flooring transports you back to the period when Indians were governed by the British.
4. Oxford Golf Resort
One of the best places to stay near Pune, Oxford Golf Resort is an excellent choice for both business and leisure travellers. It's perched on a knoll with a view of the city's only 18-hole private golf course. The resort offers exquisite rooms with stylish furnishings, marble floors, and a panoramic view of the greenery outside. These accommodations are ideal for unwinding and relaxing away from the noise and bustle of Pune.
If you're searching for nature resorts near Pune, then this cosy old-school escape also contains chalets and cottages. They have timber interiors, providing the resort with a sophisticated yet relaxed feel. It is one of the best leisure resorts in Bavdhan, Pune. Oxford Golf Resort is also ideal for gatherings with friends and family. It contains a children's play area, a leisure sports facility, and a variety of indoor activities. You may spend your evening testing your golf talents, eating delicacies, or drinking. The resort also features a golf training facility and a golf store.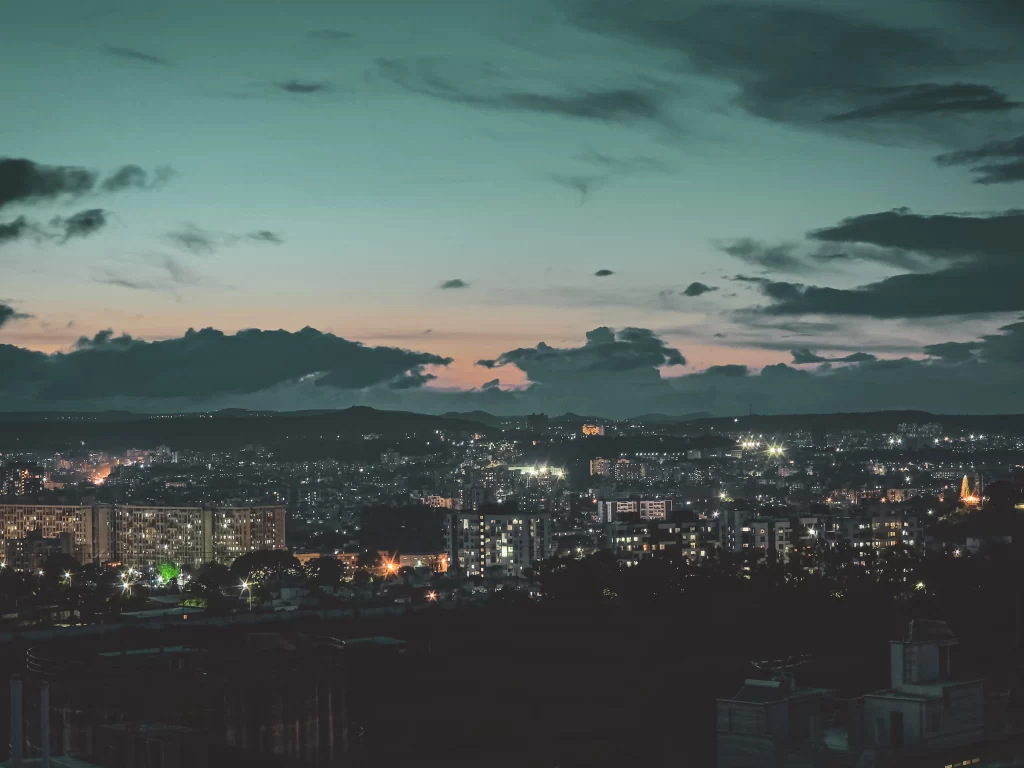 5. Soma Wine Village
This area is great for a get-together with friends as it is around picnic spots near Pune. Visitors can rent the villas according to their needs. The villas can accommodate 14 people, and there are also separate rooms with three beds for six people. Spend some time in the centre of the vineyard, tasting some of India's greatest vineyards and taking in the pleasant aroma of the plants. Some villas have a swimming pool, which allows visitors to unwind and forget about their stressful lives.
6. Camp Temgarh Resort
Looking to get away from the hustle and bustle of the city? One of the top nature-centric resorts near Pune for a one-day excursion is highly recommended for those looking for an adventure. A day spent here can help you relax and unwind as it one of the select resorts near Pune with a private pool. This is one of the top holiday resorts around Pune to visit with your pals. Enjoy camping while staying in the wonderful tents at this magnificent resort.
7. The Emerald Resorts
The Emerald Resorts at Somatne Phata invite you to experience extensive grounds set in the midst of the Mavals, just a 20-minute pleasant drive on the Old Pune-Mumbai Highway. It is conveniently placed between Lonavala and Pune, away from the noise and bustle of the city yet still incredibly accessible and well-connected. Renew your mind and body at Emerald Resorts, which provides incredible comfort and elegance while being affordable.
8. Prathamesh Resorts
Prathamesh Resorts is one of the luxury resorts near Pune that offers multiple-stay packages with a great blend of luxurious accommodations, excellent cuisine, and wholesome entertainment. You may enjoy these packages with your family, friends, relatives, or even professional colleagues. Prathamesh Resorts features a myriad of hotel options where you can spend comfortable and peaceful family time. In fact, the accommodations are superior to those seen in the greatest Pune resorts.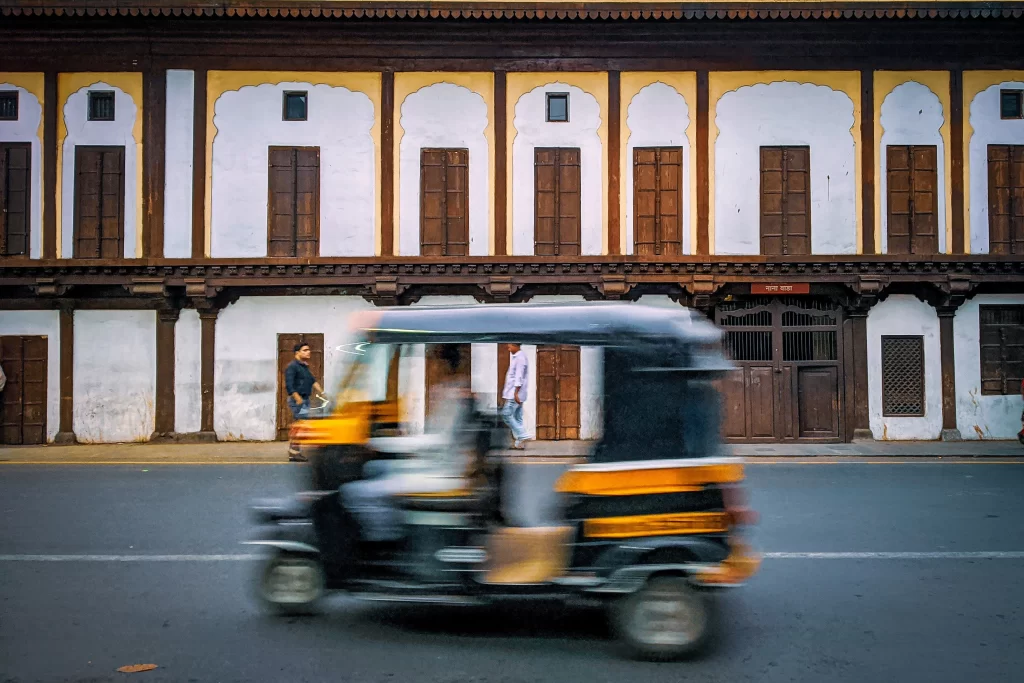 9. The Machan Resort
The Machan offers the most dramatic stay in the region, with beautiful wood-and-glass decks suspended from trees. Choose from many well-appointed houses for a memorable weekend. Those who are afraid of heights might choose the cottages. Please keep in mind that the property is mostly powered by solar energy, so air conditioning is not available. The forest, though, is said to keep things cool. When it comes to eco-resorts in the region, it's easy to understand why this one is difficult to beat.
10. Saj Resorts
What more could you want from a resort sprawled across 5 acres of luscious green? It's more than enough to keep you peaceful and calm, especially with the addition of cafés out in the open where you can see the lovely outside of Saj Resorts. Modern facilities, children's playgrounds, outdoor activities, and yoga possibilities provide some respite from a busy week in the city. Mahabaleshwar is just a short distance away.
Now that you are aware of the best resorts to include in your trip to Pune, don't forget to include these resorts in your Maharashtra tour package.