Pune Tour Packages
Have a sense of peace and release your stress in the charming city, Pune.
The city of Pune perfectly depicts the state's diversity. It has several places of historical importance which are complemented by gardens and temples. This is, in fact, the second-largest city of Maharashtra and nicknamed the 'Queen of Deccan'. Located amidst the Sahyadri Hills, on the Deccan plateau Pune has developed into a key industrial centre. The city plays host to many music and art festivals, and is perfect if you wish to find peace from the hustle-bustle of life.
Putting together a dream Pune tour for you, Veena World's well-priced Pune day tour package lets you explore the Maharashtrian like never before! With these packages, you'll get to visit all the famous tourist attractions in town and enjoy the prime activities offered here, all organized strategically into a convenient itinerary to offer you utmost ease and flexibility.
Packages Coming Soon!
Currently, there are no package(s) found matching your holiday request.
Please try exploring our other available options by checking out trending destinations. Our dedicated Travel Experts are on hand to offer you an expert guidance and support throughout the entirety of your trip.
Reach out to us 1800 22 7979 or drop an Email at travel@veenaworld.com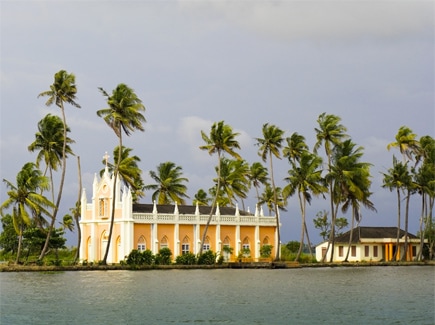 SUPER DEAL PRICE
Starts from
per person on twin sharing
Trending Indian Customized Tours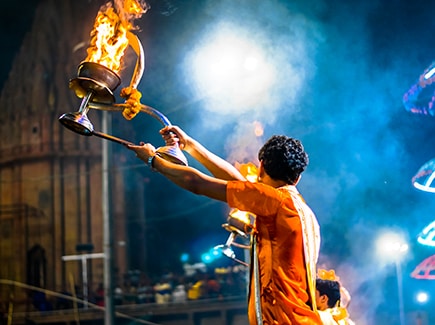 Starts from
per person on twin sharing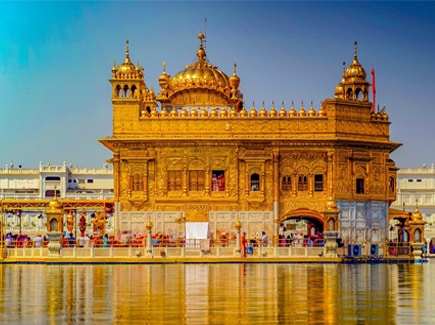 Starts from
per person on twin sharing
Get to know more about Pune before booking your tour packages
Pune is the second-largest metropolitan city of Maharashtra and the eighth-most popular city in India. It has been marked as "the most livable town in India" many times. Pune also stakes its claim as the second major IT hub and the prime automobile manufacturing hub of India. Furthermore, it is also referred to as the Oxford of the East with the presence of several educational institutions.
The earliest relation to Pune is related to an inscription on a Rashtrakuta kinsfolk copper plate dated 937 CE, that refers to the city as Punya-Vishaya. By the 13th century, it was renamed Punawadi. Throughout the Rashtrakuta kinsfolk, the town was mentioned as Punnaka and Punyapur, while the copper plates of 758 AD and 768 AD show that the Yadava kinsfolk had renamed town Punakavishaya and Punya Vishaya.
Vishaya means the land and Punakha and Punya mean holy. The town was referred to as Kasbe Pune once beneath the command of Maratha king Shivaji's father, Shahaji Raje Bhosale. It became Poona in English throughout British rule in 1857 and became Pune in 1978.
Experience Pune
Pune is quite a popular place to be as the hilly area attracts a lot of tourists during the monsoon season. The city has an interesting history, fascinating culture, natural beauty, and a laidback and relaxed way of life. Veena World, with its exciting Pune tour packages, focuses on ensuring memorable trips for tourists. A customized Pune travel package can, in fact, get you acquainted with several music and art festivals also hosted by this city.
The famous street foods you can gorge on in Pune are Misal Pav, Dabeli and Bun Maska. In addition to these, you can also try the roadside snacks including Kanda Poha, Amiti, Bhakarwadi, Keema Pav and a milkshake consisting of various fruits which is aptly named 'Mastaani'!
Things to do in Pune
There are a plethora of attractions in the city for everyone. Some of the best attractions that you can get included within your tour package of Pune include:
Nature lovers must include this place in their Pune tour package as it offers a wonderful and amazing view. Interestingly, the Western Ghats also enjoy the UNESCO World Heritage Site status. You will experience everything that nature can offer like dense forest stretches, misty mountains, breathtaking valleys, and more. As you travel through the ghats, you will notice countless waterfalls. Visit this place during the monsoon to enjoy the view to the fullest. Also, adventure-loving people will have a great time here as there is an excellent scope of trekking, hiking and rock climbing.
Shivneri Fort is the birthplace of the founding father of the Maratha Empire, Chhatrapati Shivaji Maharaj, which was built in the 16th century. It is also famously known as the place where Chhatrapati Shivaji Maharaj was trained. Its proximity from Pune, atop a hill with Junnar at its base, makes Shivneri Fort a great picnic spot. Its sheer magnificence attracts a substantial amount of tourists and several other history lovers. People who want to find a quiet and fast escape into nature will head to Shivneri.
Yet again, seekers of ancient history will love this place. Parvati Hill, a well-known landmark within the town, is home to ancient temples that date back to the 17th century. The four temples here are dedicated to Shiva, Vishnu, Ganesa and Kartikeya. At 2100 feet higher than the water level, the views from the highest of the hills are spectacular. Parvati Museum houses an exclusive assortment of recent manuscripts, swords, guns, coins and paintings and portraits of rulers of Peshwa.
Raja Dinkar Kelkar Museum
Raja Dinkar Kelkar Museum is an intriguing museum with a lot of references to medieval history. It has the rare collection of Dr Dinkar G Kelkar dedicated to the memory of his son, Raja. The museum displays different types of sculptures dating back to the 14th century along with ivory, silver and gold items and musical instruments, war weapons, and vessels. Museum Shoppee is an extra venture at the museum that offers enticing things at an affordable rate and is located at the exit.
One of the famous tourist places to be included in your Pune trip package is The Empress Garden. It is set in sprawling 39 acres of land. The British named the garden after Queen Victoria when she was given the title of 'Empress of India'. The landscape is stunningly beautiful which makes the garden populated by tourists. The Agri-Horticultural Society manages the garden to preserve the region's wide range of flowers. In fact, many rare trees and flowers are seen here. One of the main attractions here is Annual flowers that attract visitors from different states.
Best Time to Visit Pune
The city experiences very cool weather during the monsoon with a little rainfall. The best time to visit and explore Pune is the monsoon that lasts from June to October, with moderate rainfall. With Veena World's cost-effective Pune trip packages that are available online, you'll love going on a Pune tour!