Reading Time:
10
minutes
Ocean Park Hong Kong is many things at once: an oceanarium, amusement park, animal theme park, and marine mammal park. It is the largest theme park in Hong Kong after Hong Kong Disneyland. Opened on 10th January 1977, it is the 13th most-visited theme park in the world. At Ocean Park, there's something for everyone. It offers marine zoo areas, a state-of-the-art aquarium, vast lands, and world-class thrilling rides. Whether you are a child or a senior citizen, you will have the time of your life here. If you have ever wanted to see dolphins, walruses, penguins, sea lions, seals, giant pandas, and other exotic animals in real life, you should plan a visit to Ocean Park Hong Kong. One of the interesting things about Ocean Park is that it is divided into two parts by a mountain. To travel from one part of the park to the other, you have to go on a 1.5 km cable car ride, included in your ticket. What Ocean Park is known for is holding the largest Halloween events in Asia. Halloween is when the park is full as it is visited by people from across the world.
To say it in short, it's a theme park in Hong Kong that you must visit on your trip there. You will enjoy every second spent there, whether you go with your family, friends, or partner. This should be on your list of places to visit in Hong Kong. Let's understand better why:
About Ocean Park Hong Kong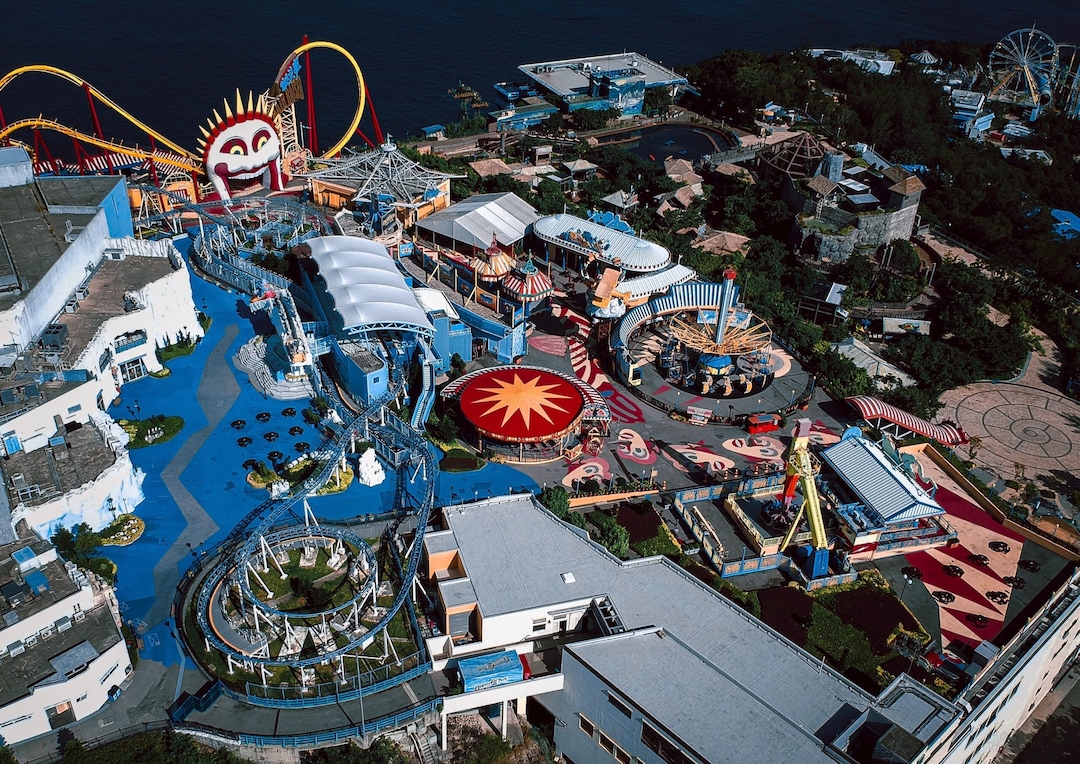 Ocean Park is an amusement park in Hong Kong, but it's not only that. It's also an oceanarium, marine animal zoo, animal theme park, and marine mammal zoo. Here, you get to see and interact with several exotic animals which you might not see anywhere else. This includes sea lions, walruses, dolphins, giant pandas, seals, dolphins, penguins, and more. Not only that, but the park also has several attraction sites and rides that will make your day. Spread across 91.5 hectares, you can explore the park in one day, but you will want to visit it again. What distinguishes Ocean Park from the other amusement parks is that it is not only for entertainment. It's designed for entertainment and education. This means that when you visit Ocean Park with your family for a day, you will return to your hotel room in the evening thoroughly overjoyed and learn many things about marine mammals and animals. Ocean Park also has several markets you can visit to buy souvenirs and local food items. At Ocean Park, environmental health is of great concern. So, you will have to carry your bag to take home the items you buy.
Rides and Attractions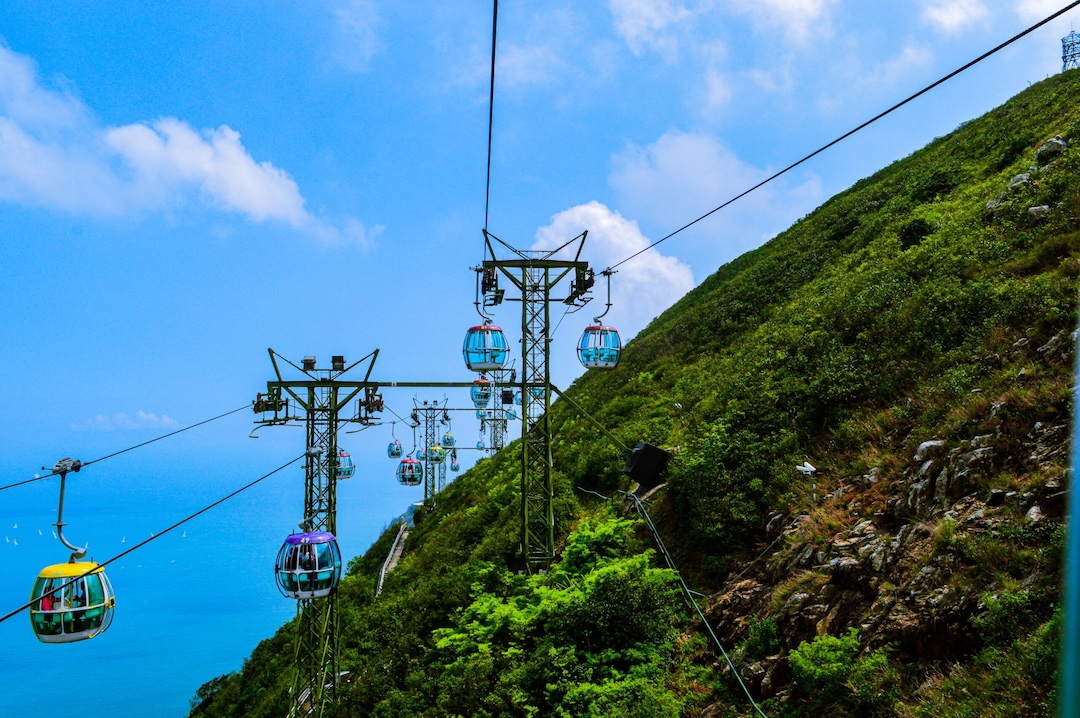 Ocean Park is one of those places where there's something for people of all groups. From small children to senior citizens, everyone will be spellbound by what the park has to offer. It's one of those places you will want to explore slowly. Here, you can go to:
1. Amazing Bird Theatre
You must have seen prey birds in movies and documentaries. Here, you will see 10 birds of prey with your own eyes, with a total of 70 species. It's a great place for people who like birdwatching.
2. Ocean Theatre
Oceans cover 70% of our planet, but how much do we really know about oceans and their aquatic world? This magical place will tell you all the fun facts about the oceanic world and its importance.
3. South Pole Spectator
Penguins live in Antarctica. Hardly any of us will get to go there to see them. South Pole Spectator gives you an opportunity to experience the South Pole from Hong Kong. Here, you get to see the cute little penguins in their natural habitat.
4. Giant Panda Adventure
Did you know that the white and black bear we call panda is a species of panda known as Giant Panda? The prefix "giant" is used to distinguish from its fellow panda species known as the Red Panda. You get to see both of them here in the Giant Panda Adventure, along with the Giant Salamander, all under one roof. Not only that, but the place also hosts a panda party that you should be a part of.
5. Rides
Ocean Park offers rides that will take your breath away. This includes Arctic Blast, a rollercoaster ride across the snowscape wonderland, and it takes you along on a journey with the polar backdrop. The Rapids is one of the water rides at Ocean Park that's a rafting experience you've never had before, for it takes you across rainforests and dark spots in the jungles.
6. Old Hong Kong
Hong Kong is an ancient region that's rich in culture. Here, you get to experience the old Hong Kong, like it was in the 50s and 60s. You get to see and understand the lifestyle of an average Hong Kong citizen in that era.
7. Mine Train
It's a roller coaster right next to the sea. This ride will take you from one hill to the next.
8. Castle of Redd
This is the perfect place for children as it is filled with mazes and adventures that children of all age groups will enjoy, even the people who are children at heart.
9. Ocean Express and Cable Car
Ocean Park is divided into 2 parts with a mountain in between: the Summit and the Waterfront. To get from one side to the other, you can use the Ocean Express, which is a train ride with several simulations about submarine life. Or you take the Cable ride, it will take you across the mountain and you will get to see the natural beauty all around you.
Tickets for Ocean Park
You can buy the tickets for Ocean Park directly at the reception of the park. You can also do it by buying your tickets online. The ticket gives you access to all rides and attractions at the park except for skill games and coin-operated machines. Online booking for Ocean Park Hong Kong is available on the official website of the park.
The General Admission ticket has been divided into 2 age groups. These are the ticket prices for Ocean Park Hong Kong.
Adults (12 years or older): HK$498
Child: (3-11 years): HK$249
The ticket is free for children below the age of 3 years.
Best Time to Visit Ocean Park
The best time to visit Ocean Park depends on what your goal is. If you want to visit the park in the best weather, then autumn is the best time to visit it, between September and November. If you want to avoid crowds, then it's best to visit it during the off-season. You can visit the park between Tuesdays and Thursdays. Weekend, Monday and Friday, is not recommended because people are still reeling in their weekend celebrations.
Since Halloween at Ocean Park Hong Kong is known across the globe, you can also visit the park around Halloween to see what it is truly known for.
Timings of the Ocean Park
The timing of the Ocean Park is set in a way that you can explore all of it in one entire day. The gates of the park are open at 10 am and they close down by 7 pm.
Address of the Ocean Park Hong Kong and How to Reach There
It's located in the South District of Hong Kong. You can visit the park via Subway to Hong Kong Subway Station, and take bus number 260 or 6A to drop at the Hong Kong Country Club. It's a 4-minute walk from there.
You can also take bus number A11 or NA11 from the Hong Kong Airport that will drop you at the central and you can take bus number 260 or 6A to the Park.
Your third option is taking a taxi from your hotel to Ocean Park.
Once you are done exploring Ocean Park Hong Kong and Hong Kong Disneyland, perhaps you can start exploring the markets in Hong Kong. These are the places where you can buy authentic Hong Kong delicacies that you can take home from the trip and cook at your home. You will get to delve into the culture of Hong Kong with its clothes, foods, decorative items, and other souvenirs. To start exploring Hong Kong, including the Ocean Park, book your Hong Kong travel package with Veena World today.