Reading Time:
9
minutes
Mumbai, the capital of Maharashtra, is one of the country's most enthralling destinations. Situated along the Arabian Sea, the city attracts with its bustling streets, vibrant atmosphere, and many striking colonial buildings. One of the busiest cities, Mumbai is known to be a place that never sleeps – always moving and happening. It is also the home to the largest film industry in India, Bollywood, having some of the most prominent film production centers. With many historical and cultural sites, Mumbai makes a perfect city to explore a unique combination of rich culture and urban lifestyle. The beautiful history of this captivating city can be traced through the many museums that it houses. Here is the list of some of the best museums in Mumbai, attracting history buffs from across the world.
1. Chhatrapati Shivaji Maharaj Vastu Sangrahalaya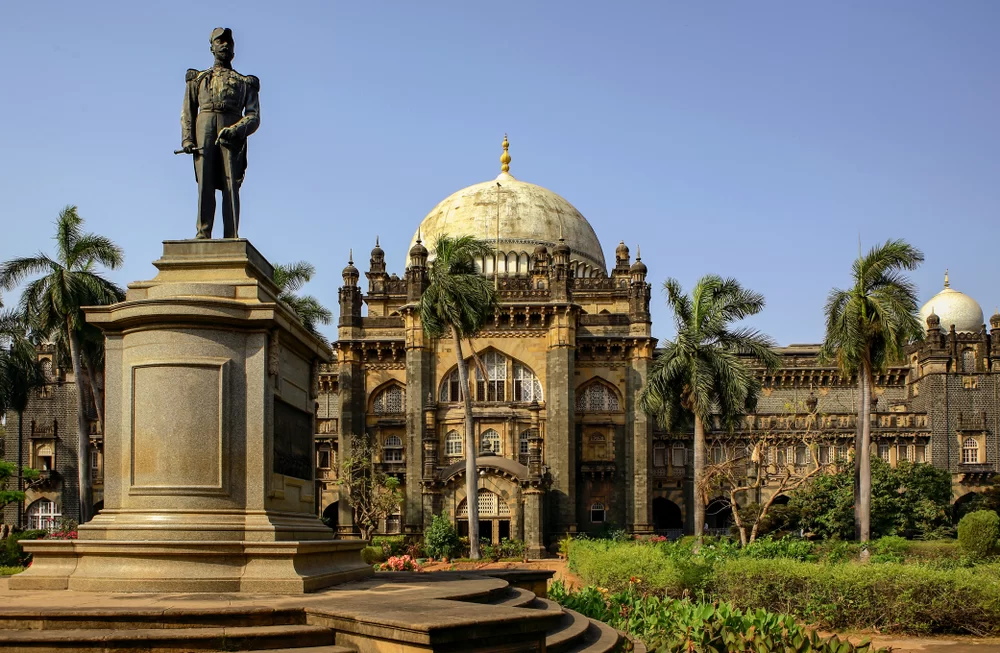 Situated in South Mumbai, in proximity to the Gateway of India, the Chhatrapati Shivaji Maharaj Vastu Sangrahalaya is the largest museum in Mumbai. Formerly known as the Prince of Wales Museum, it is one of the most striking heritage buildings in Mumbai, having the most intricate design and stunning specimen of Indo-Saracenic architecture. The museum was renamed after the great Maratha warrior Chhatrapati Shivaji Maharaj in 1998. The museum holds more than 50000 artefacts and sculptures, including the sword of 16th-century Mughal emperor Akbar.
2. The Wax Museum
One of the best places to visit in Mumbai, the Wax Museum, is known to welcome visitors with a red carpet. Thus, it is also famous as the RedCarpet Wax Museum, promising a vibrant and truly red carpet event-like environment with moving statues of renowned personalities from different fields. Located in R City Mall, in Ghatkopar West, Mumbai, the Wax Museum, Mumbai, is a major attraction among tourists and Mumbaikars. Here, you can get your pictures clicked with wax statues of world-famous celebrities, including Mother Teresa, Albert Einstein, Nelson Mandela, and others.
3. Science Museum
Next on the list of famous museums in Mumbai is the Nehru Science Centre, popular among both children and adults. Located in Worli, Mumbai, the Science Museum is the biggest Science Centre in India, with expansive 8 acres (32,000 m2) of science park with a variety of trees, plants, and shrubs. Here, more than 500 hands-on and interactive exhibitions on different aspects like technology, science, energy, sound, mechanics, kinematics, transport, etc., are held in the science park. Apart from this, a 3D science show is also organized at this museum in Mumbai. Every year, the Nehru Science Centre is visited by more than 750,000 people, and you should also not miss the chance to see it, especially if space and science fascinate you.
4. Jehangir Art Gallery
A famous art museum in Mumbai, Jehangir Art Gallery, is not just a tourist attraction but is the most important venue for artists to display their artwork. Located at Kala Ghoda in Southern Mumbai, this art museum hosts a number of exhibitions for painters, photographers, and sculptors. It was built in the heart of the city, behind the Prince of Wales Museum in Mumbai or Chhatrapati Shivaji Vastu Sangrahalaya. There are seven distinct halls in the premise of this art gallery, including Exhibition Galleries 1, 2, 3, the Terrace Art Gallery for visual art and photography, the Hirji Jehangir Gallery, and the Auditorium Hall. All these galleries showcase some of the most extraordinary art forms, including the paintings of famous M. F. Husain and S.H. Raza.
5. Gandhi Museum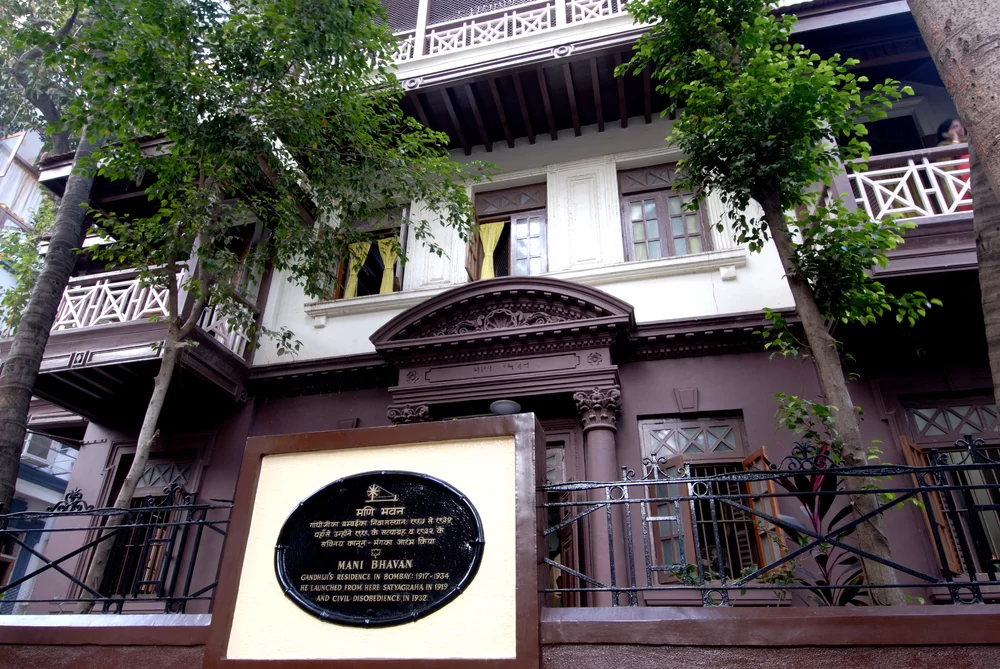 A memoir of Mahatma Gandhi, this museum is famous as the Mani Bhawan Gandhi Sangrahalaya. Located on the tree laded streets of Gamdevi Mumbai, Mani Bhavan is a simple old-style building that served as the dwelling of Mahatma Gandhi from 1917 to 1934 during their Mumbai stay. The place is now converted into a museum with more than 50,000 books and photographs displaying the different facets of the great leader Mahatma Gandhi's life. The main highlights of the Gandhi Museum in Mumbai include a personal collection of books and original letters exchanged between Gandhiji and Adolf Hitler and Franklin Roosevelt. Also, this is the place where many freedom movements like Swadeshi, Non-Cooperation and Satyagraha, etc., were started. Whenever you plan a trip to Mumbai, do visit this historical place.
6. Coin Museum
Among the famous museums in Mumbai, the RBI Monetary Museum or Coin MuseumMumbai features ancient coins with intricate inscriptions and religious images. One of the best-preserved museums in the country, the Coin Museum, showcases ways diverse countries traded in the past. Also, the museum can help you understand how socio-cultural aspects impacted the design of the Indian currency at different phases in history. Here, you can explore a lot about the progression of currencies from barter to coins and ultimately, notes. Visiting the Coin Museum is one of the best things to do in Mumbai, especially for those interested in collecting rare ancient coins.
7. National Gallery of Modern Art
Situated in Colaba, near Regal Cinemas, the National Gallery of Modern Art is considered one of the best museums to witness some of the oldest artworks. Just like Shivaji Museum, Mumbai, this art gallery is a popular spot for art and painting lovers. Established in 1996, this famous art museum displays a huge and magnificent collection of artworks, paintings, artefacts, and sculptures. Initially, it was a concert venue, converted into an art gallery, having the artwork of remarkable artists, sculptors, and painters, including the famous Pablo Picasso. Here, you can visit more than 14000 modern and contemporary artworks from distinguished national and international artists. The building of this museum has five exhibition galleries that include a lecture auditorium, cafeteria, library, storage space, and office space.
8. East Indian Museum
Situated inside a dilapidated villa in Manori, the East Indian Museum is a must-visit place in Mumbai. Though this museum is far from the other museums in Mumbai, you are sure to witness a unique aspect of Mumbai's cultural heritage. This museum is dedicated to the east Indians, showcasing the lifestyle they lived. Here, you can see the artefacts, including straw baskets, earthen pots, musical instruments, and more.
9. Dr. Bhau Daji Lad Museum
One of the oldest museums in Mumbai, Dr. Bhau Daji Lad Museum, is an ideal spot for knowledge, entertainment, and relaxation. The history of this museum dates back to 1855 during its establishment as the Central Museum of Natural History, Economy, Geology, Industry and Arts. In 1872, it was opened to the public as the Victoria and Albert Museum. One of the most important historical places in Mumbai, this museum was designed in the original Palladian-style architecture but went through some modifications later. Dr. Bhau Daji Lad Museum was built with a mission to teach the visitors about the heritage, culture, history, and decorative arts of the city during British rule. The collection includes clay models, maps, artefacts, manuscripts, photographs, and books, displaying Bombay from the 18th to 20th centuries.
All of these museums in Mumbai provide a glimpse into the history and rich heritage of Mumbai. When you plan for a tour to this city, your Mumbai tour package must include some of these museums for sure, as they will let you know more about this charismatic city.