Reading Time:
6
minutes
What comes to your mind when you think of blue? Could be plenty things I'm sure, from Monday blues to beach side blues; but have you thought about the fascinating blue city thriving on a land far far away? That's what Morocco gifted the world, with the bluest city and plenty more shades spread throughout the area of 446,550 sq km in North Africa. Think of quaint towns, think of harsh desert, think of pretty colours, think of exquisite cuisine – Think MOROCCO! I have always taken off the beaten road and there is no way I would settle for anything but extraordinary and hence, Morocco tops my bucket list of places I want to visit and includes best places to visit in Morocco. So I did some research before heading here, and below is what I think you too should see and do as you visit this wonderland.
The Peaceful: See the Blue Shades of Chefchaouen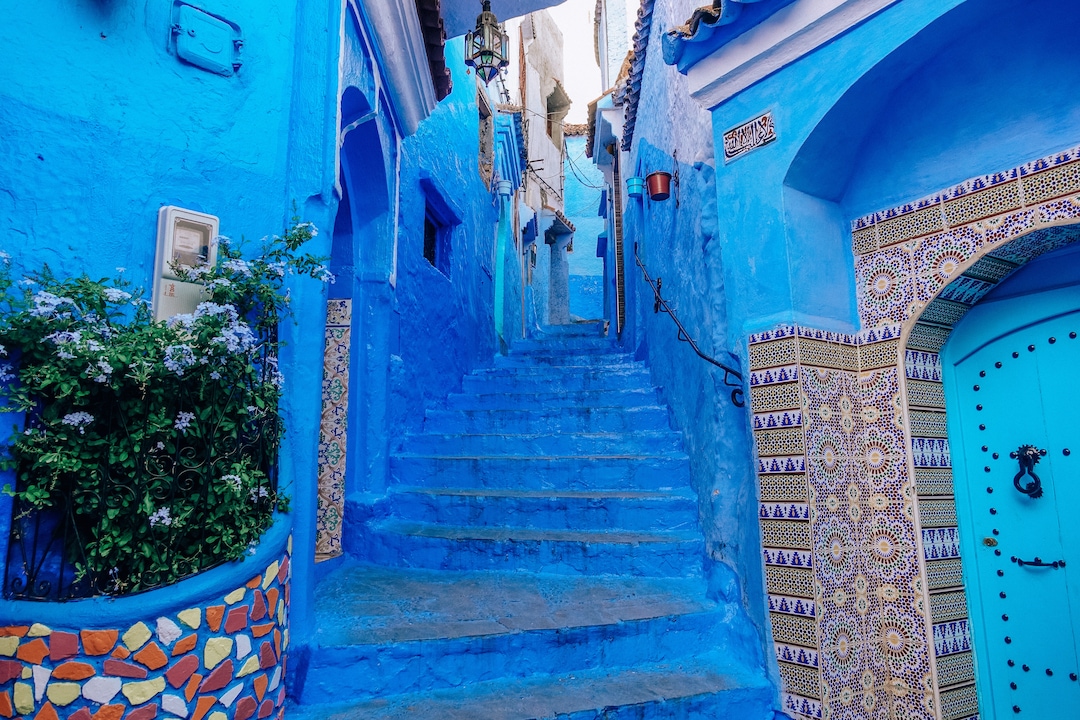 Nicknamed as the 'Blue Pearl of Morocco', this old city has a charm of its own. The city is washed in multiple shades of blue and is perfect for your Instagram feed. Haven't you dreamt of getting clicked here? Well if not, make a note of it in your travel diary right away. There are many theories about the colour blue including – blue keeps mosquitoes away, it represents spiritual life, it was painted so by the Jews when they migrated here to take refuge from Hitler and so on and so forth.
The Strong: Experience the Sahara Desert
One of the reasons to choose this North African country should be to visit the largest hot desert in the world – Sahara. Enter through the Eastern town of Merzouga and experience beautiful sand dunes spread across miles. You can also stay overnight for an even more magical experience. There are plenty Morocco desert trips that you can opt for and make sure you have this experience. Also see the best time to visit Morocco and plan accordingly – the best time to visit Morocco is between April and May or September to November.
The Lively: Shop at Traditional Souks
Travelling is truly fun when you can shop from the destination and bring back a little something as a memory to cherish forever. The souks, or markets in the cities like Marrakesh, Fes and Meknes are known for their souks where you can get your hands on colourful fabrics, lamps, carpets, spices and a lot more. A good Morocco tour package will have all the best souks for you to take some souvenirs back home.
The Spiritual: Visit the Famous Mosques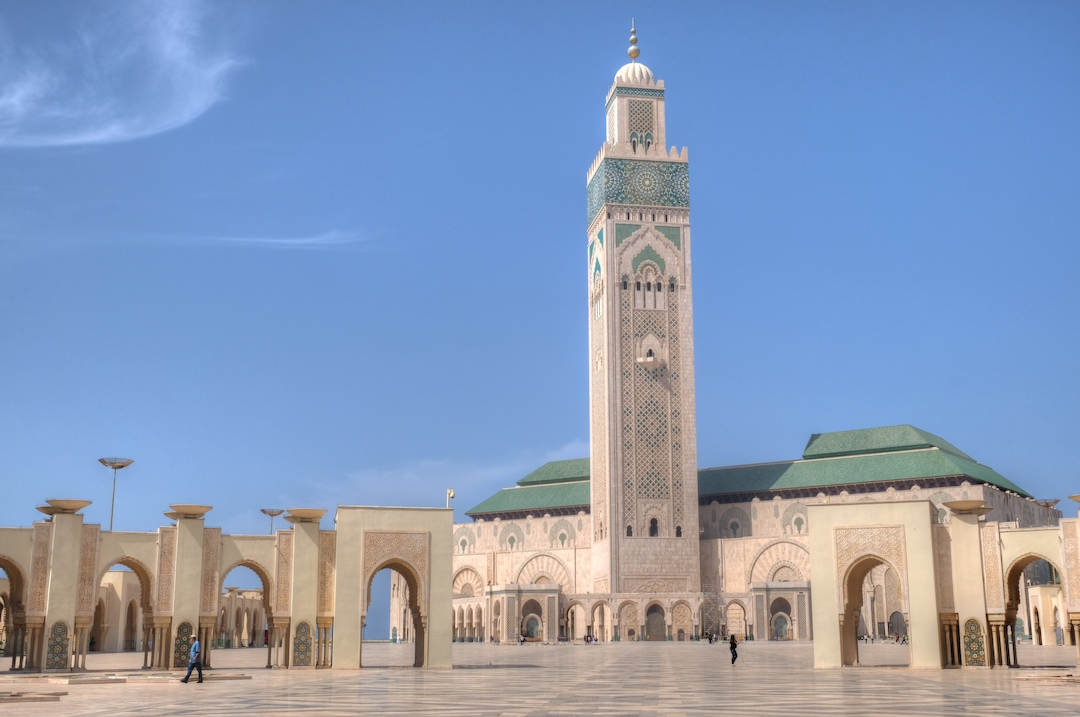 No trip to Morocco is complete without paying visit to some of the famous mosques here. Start with the magnificent Hassan II Mosque in Casablanca and you won't regret for it truly is an architectural marvel. It is the world's tallest and largest mosque and is a work of art you shouldn't miss. Also see Koutoubia Mosque in Marrakesh which is also a very famous landmark built in the year 1184. Other mosques that you should visit include Tin Mal Mosque and Great Mosque of Taza.
The Hungry: Indulge in the Heavenly Moroccan Cuisine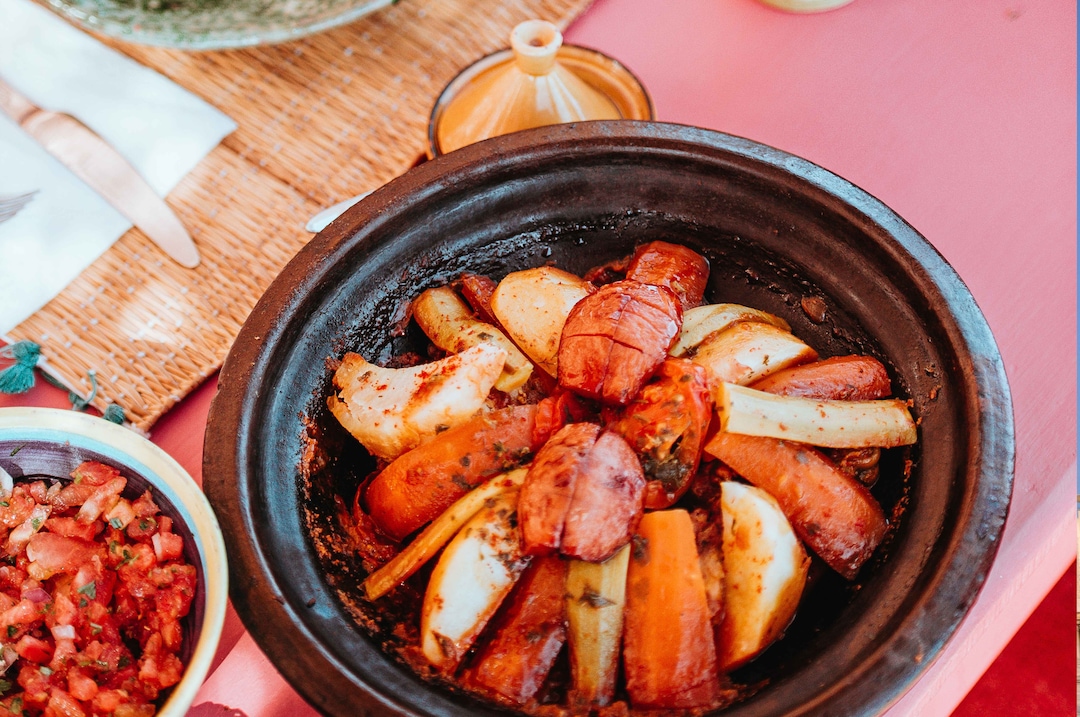 No human is satisfied with a trip if it isn't for good gastronomy. The heavenly Moroccan cuisine is something we all love and when here, do try some of the best dishes. Start with B'ssara which is a soup made of dried broad beans, then try the well-known Tagine, Couscous – wheat pasta, Makouda – deep fried potato balls, Fish Chermoula and end with Moroccan Mint Tea, also known as 'Moroccan Whisky' for it really is what will complete your meal.
The Fun: Adventure Activities for You!
If you need that adrenaline rush during your Morocco vacation, there are a range of things you can try for fun. Go kite surfing at Essaouira, take a camel ride and live in a tent in the Sahara Desert, go rock climbing at Todra Gorge, zipline across  the Atlas mountains, go skiing at Jebel Toukbal, go canyoning in the Middle-Atlas and go horse riding along the beach.
I hope you enjoyed my personal list of moods of Morocco, and I hope you do visit this fabulous country and experience them first hand.
Written by: Jinal Patel
A true explorer at heart, travelling is the one thing that keeps me alive! With advertising as my profession, everything around me inspires me to create something beautiful. When I'm not doing the above, I am busy eating and dancing my way to the moon!