Reading Time:
9
minutes
Madurai is recognized as the third-largest city of the state of Tamil Nadu and 44th most populous city of India. It draws significance as the cultural capital of Tamil Nadu owing to the archaic stories linked to its origin. One very famous tale about the birth of Madurai says that it came into being after the forest of Kadambavan was cleared to form the Meenakshi Amman Temple. It is also said that the Madurai was named after the nectar that fell from the tangled locks of Lord Shiva on the city when he came to shower his blessings.
While sightseeing in Madurai, you will not be able to take your eyes off its hypnotic Dravidian-style architecture or keep your ears closed to the historical narratives. The city was ruled by the Pandyas, Cholas, Vijayanagar Empire, Muslims, Marathas, and British. Hence, its buildings and temples carry a glimpse of the construction styles of these different eras, and the tales include several references of ruling empires.
Madurai is known as 'Athens of the East', the place was visited by Greek ethnographer, Megasthenes and consequently by several other Romans and Greeks to engage in trade with the Pandyas. Moreover, the style in which in the city is built has been inspired by the Greek infrastructure. An example of this is the streets that provide ample space for pedestrians to walk easily.
In Madurai, during your sightseeing tour, you will visit a lot of temples precisely because the city is interspersed by aplenty. However, you will also get to see museums, palaces, waterfalls, and dams on your vacation in Madurai.
Here are 7 sightseeing places that you must visit in Madurai:
1. Sree Meenakshi Amman Temple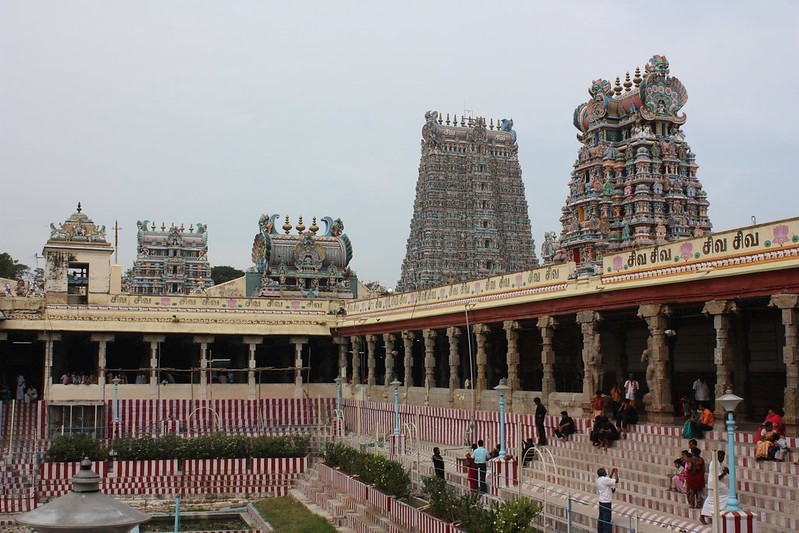 Nicknamed as the Meenakshi Temple, this shrine is spread over 14 acres of land and thronged by devotees throughout the year. Some visit this temple to view and appreciate the glorious architecture while some come to pray before Lord Shiva. A fact about Meenakshi Temple that you will get to know on your local sightseeing tour in Madurai is that this gigantic shrine is the centre of the city of Madurai. It is surrounded by rectangular concentric roads that are broad enough to make walking easier for pedestrians. Meenakshi Temple is the oldest temple in India and holds great historical and religious significance.
2. Puthu Mandapam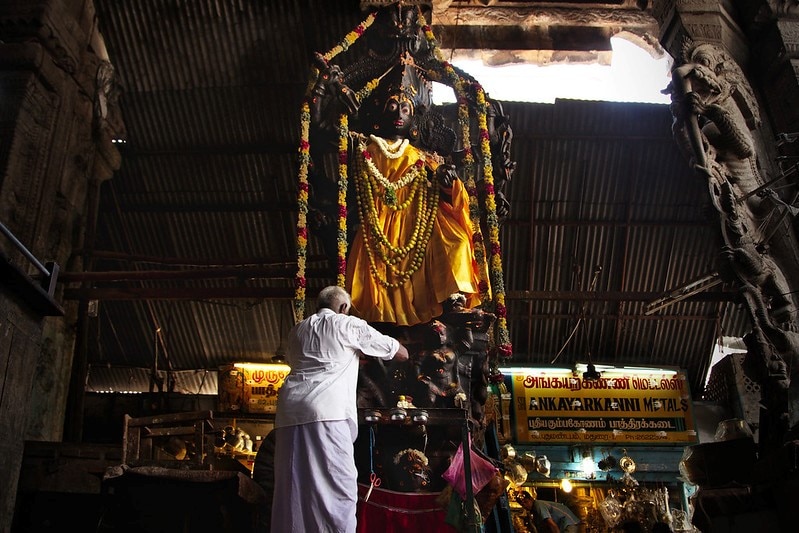 Puthu Mandapam, which was once the abode for royal women visiting Meenakshi Temple and Chithirai Festival, is now a major commerce site of Madurai. Walk a few steps from Meenakshi Temple and you will enter a local sightseeing place in Madurai that spurs a shopping spree in you. The moment you step here, you will encounter a trail of tailors and stalls inviting you to buy fabric, scarves, jewellery, fashion accessories, handicrafts, and artwork. At the time when Puthu Mandapam served as a resting spot for royal women, a canal was built to keep the atmosphere cool and pleasant. This canal is now completely dried up and occupied by books and utensil shops.
3. Thirumalai Nayak Palace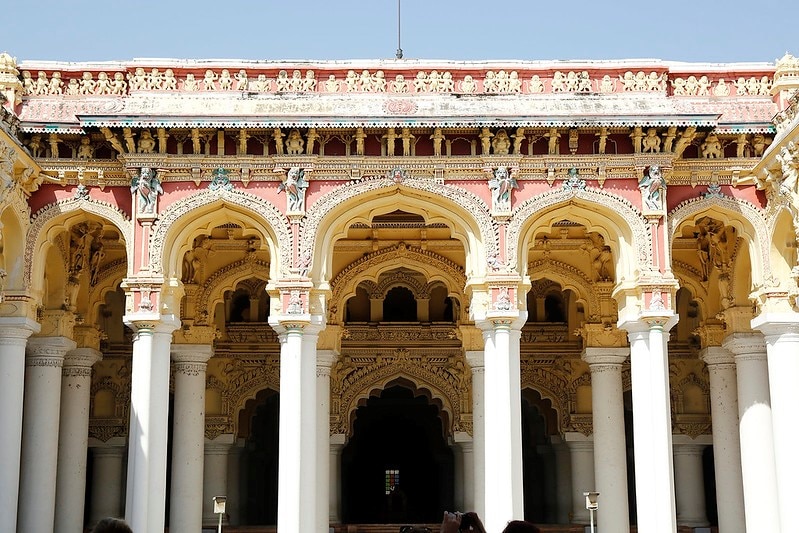 Thirumalai Nayak Palace is less than two 2 kilometres away from the Meenakshi Temple. In Madurai, it is one of the best sightseeing places for the grandeur and magnificence that it possesses. It is a blissful place for people who like to observe the minutes of different architectural forms. Fused with Dravidian and Islamic construction styles, this palace is the classic example of the design expertise that prevailed during the Nayak Dynasty. When the palace was constructed, it was four times bigger than what it is today and was divided into Swargavilasa and Rangavilasa. Of these two, only Swargavilasa remained and the rest was demolished to build palaces in other regions of the Kingdom. The stucco work at arches and domes is the major attraction of Thirumalai Nayak Palace.
4. Gandhi Memorial Museum
Gandhi Memorial Museum is one of the five Gandhi Museums in the country that were established to honour and remember the contribution made by the Father of Our Nation towards the fight for independence. This place was initially the palace of Mangammal. It was in 1959 that this palace was renovated and converted into Gandhi Museum by the Mahatma Gandhi National Memorial Trust. Gandhi Museum of Madurai earned a spot in the list of UNO's Peace Museums Worldwide. On your sightseeing tour to this place in Madurai, you will get to see the blood-stained dhoti that Gandhiji wore at the time he was assassinated. Furthermore, you will get to visit the book shop enclosing a collection of books on the life and philosophy of Mahatma Gandhi.
5. Kutladampatti Falls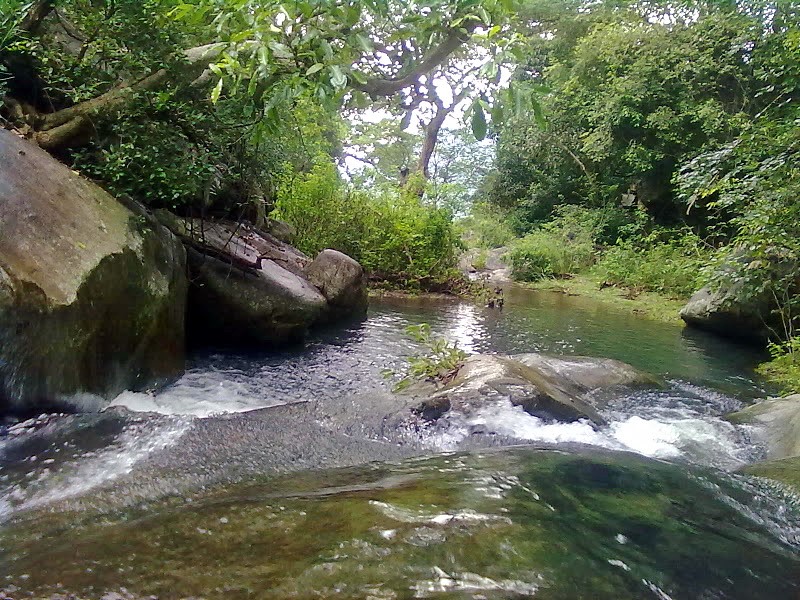 You will get to visit several temples while sightseeing in Madurai. And when you are around Madurai, you will get observe some natural beauty. Drive 30 kilometres from Madurai and you will be welcomed by Kutladamapatti Falls. This waterfall is located in Kutladampatti near Vadipatti in Madurai District. It is a forest reserve that is a welcome break from the hubbub of city life. If you are a nature lover, take up the two-kilometre trek from the highway to this waterfall. The absolutely beautiful view of huge rocks and lush green trees here will leave you spellbound. Nearby Madurai, Kutladamapatti Falls is the best sightseeing place to visit if you want to take a break from the fast-moving city life.
6. Samanar Hills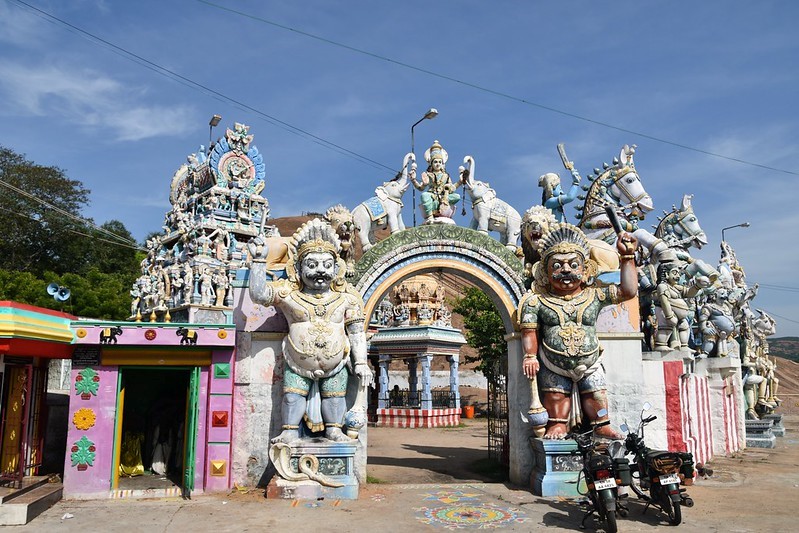 Just 15 kilometres away from Madurai lie the Samanar Hills. Perched on this hill is a complex that was once the home to Tamil Jain monks. The peace and tranquility that you will find at this place might not strike you during the entirety of your sightseeing tour in Madurai. The stunning view of carvings and drawings of monks on the walls will leave you completely speechless. Two major attractions of this place are the sculptures of Settipodavu and Pechipallam that depict the images of Jain Tirthankaras created by Jain Monks in 9th century CE.
7. Vaigai Dam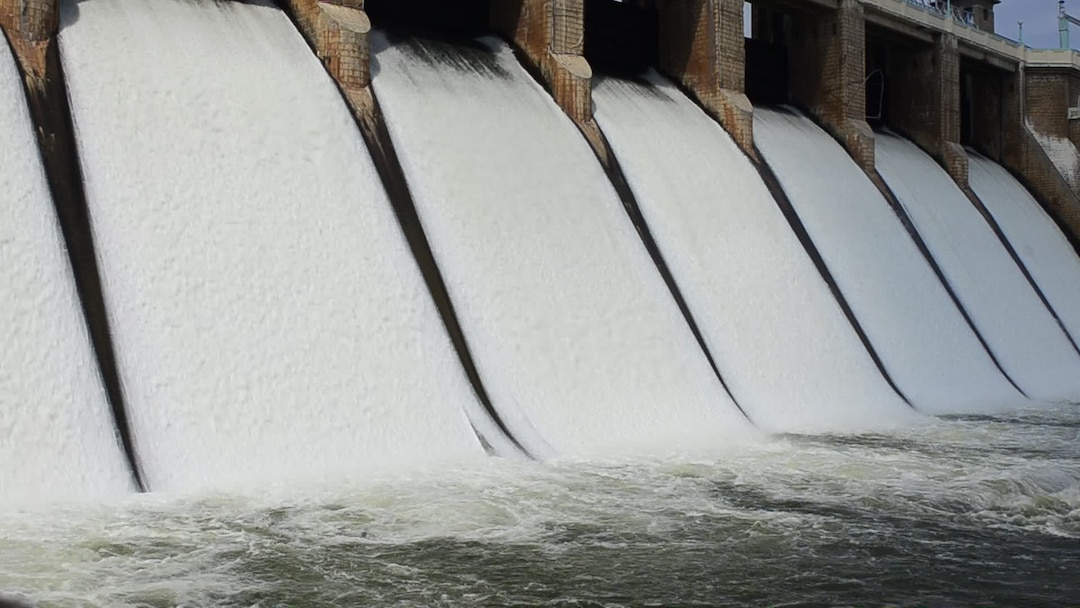 Vaigai Dam is the lifeline of agricultural lands around Madurai. It is situated 70 kilometres from Madurai and is one of the best sightseeing places near Madurai that must be visited. Vaigai Dam holds significant importance in the lives of people settled in and around Madurai for clean and freshwater that it provides for drinking and agriculture purposes. However, this place is also a famous tourists spot. On Sunday, especially, a flock of visitors gather here to witness the beauty of the dam illuminated with lights. If you want to travel around Madurai, this sightseeing place must be visited as here you will get to see a lot of natural beauty along with the expertise with which the dam was built.
Sightseeing in and around Madurai can leave you mesmerized in the most refreshing way; it will be full of excitement and fun. Opt for a Madurai holiday package if trip planning is not your cup of tea; that way, you won't miss the best tourist destinations of Madurai.